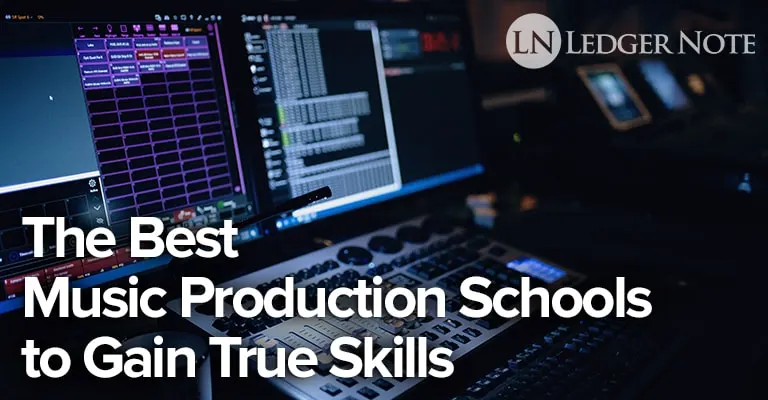 A recording artist can only do so much to create an inspiring sound, but it's the music producer who brings it all together and makes it harmonious. And they're skills are largely gained at one of the best music production schools in the nation.
Music production is one of the most exciting career fields you can enter. The creativity and thought process involved with engineering audio is what makes it so appealing to aspiring music producers. Being able to have a career and enjoy what you do at the same time is like music to anyone's ears, especially the musically inclined.
In this post, we'll talk about the benefits of attending music production school and the best schools to attend for the highest quality educational experience.
Things to Understand About Music Production Schools
The main focus of music production programs is the science of sound. You'll gain hands-on experience and background knowledge about music theory and other fundamental topics relating to music production.
To gain a better understanding of music production, you must first know what it means to be a music producer. Music producers have many roles, and each one is different. So let's dive into what a music producer is.
What Do We Mean By Music Production?
The term music producer may mean different things to many people. Some people think of a music producer as a "beatmaker." But music producers do more than just create beats. Even though the music production process may vary from person to person, it generally involves writing, arranging, producing, and recording songs.
Some music producers shape the sound of an artist's album, while others create beats or songs for their own projects. Music producers may also listen to recordings as well as make suggestions for edits and give artists advice when it comes to their performance and vocals.
When you think of the term music producer, you should be aware that it essentially means that these professionals fully understand and are masters at every aspect of studio production. They're skilled at how to piece together sounds, vocals, and instruments to form a cohesive product. You can think of a music producer as a visionary for the overall sound and quality of a record.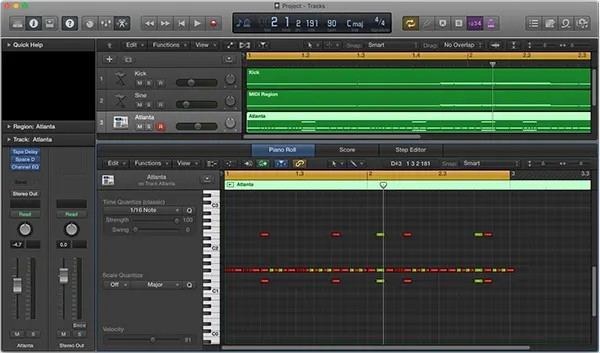 If you're an aspiring producer, you may already have some knowledge about the industry. If not, you can improve your skills by enrolling in a music production school. Throughout your studies, you'll learn the process of recording, engineering, and production.
Do I Really Need a Music Production Degree?
Many aspiring music producers start their careers on a strictly informal track and skip obtaining a degree in their area of interest. They also build connections and network with others in the field along the way to reach their goals.
Even though this method can eventually lead to success—especially if you have a natural talent for it—it doesn't give you a strong educational foundation. You'd have to learn the ropes of music from trial and error as well as from other people.
So while a music production degree isn't required to start a career in the field, it will undoubtedly help to get essential skills and training from a Bachelor's Degree in Music Production. Plus, you'll get the extra benefit of surrounding yourself with likeminded people with similar goals.
The Real Benefit of Attending a Music Production College
If you want to become a successful music producer and become proficient at your craft, then attending a music production college would be a sound choice.
Plus, having an educational background in music production will set you apart from the competition and grant you a better chance at landing your dream job.
Below are just a few of the benefits you can enjoy when you attend a music production college.
Location & Vocation
Studying music production can open up exciting opportunities, including moving to a big city, like Nashville, New York, or Los Angeles. These cities are home to prestigious music schools that give you a chance at a better education and can jumpstart you into a bustling music career.
Once you complete your music production degree, you may even have more travel opportunities. For example, you'll be able to go to concerts and tours with various artists. These types of experiences can further improve your skillset as a music producer and increase your exposure.
Attending a music production school will provide you with extensive training and education. Obtaining knowledge in music production will also expose you to many professionals who will have their own styles, personalities, and preferences when it comes to music production. This, in turn, will allow you to develop your very own music production style and can give you a well-rounded skillset.
Receiving one-on-one training from a professional mentor will also be beneficial in developing your musical prowess. By working with experts who have experience in music production, you can get personalized feedback on your music.
Taking advice from experts and applying it to your projects will help you hone your craft. Receiving input from industry professionals can also be valuable in helping you learn and understand concepts more quickly.
Watching your instructor demonstrate how to produce music correctly and experimenting with music production equipment will provide you with significant hands-on experience that will prove valuable throughout your career.
Networking & Relationships
When you attend a music production school, you'll meet many up-and-coming musicians and producers. You'll be able to build relationships that you can leverage later on in your career.
This will open up numerous opportunities, including internships that offer experience, show you the lay of the land, and build your resume.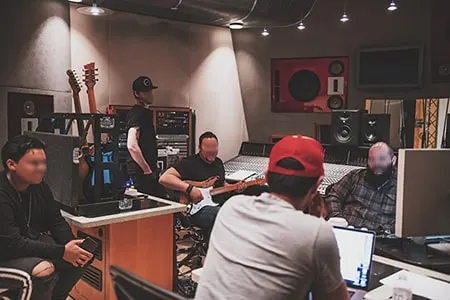 Music school also gives you the ability to build new relationships. As a result, you'll learn to collaborate with other artists. Collaboration allows you to learn new techniques and boost creativity. Producing music solo can be empowering, but coming together as a group can make creations even more captivating.
Work Experience
By attending a music production school, you'll have access to tons of resources, including how to apply for and qualify for internships and other job opportunities.
For example, you can work for your university's radio station or sports games. The great thing about music is that it offers lots of job opportunities, many of which you can find on-campus while you're studying to become a producer.
Not only will you meet loads of people who have similar interests as you, but you'll also be gaining valuable work experience that will help fill out your resume and allow you to succeed in your music production career.
The Best Music Production Schools
Like with any other field, choosing the right school for music production is critical. If you attend a college that doesn't offer the specific programs that will guide your particular path, then you may not get what you want out of your music education.
For example, you might consider attending a school that offers hands-on learning, has small class sizes, and hires industry professionals to ensure you get the best possible education. Being able to produce music on industry-standard equipment, receiving one-on-one instruction, and having professional instructors are all vital to the quality of your training.
There are plenty of music production schools out there, but if you're looking for the best of the best, you're in the right place. Below are a few of the most prestigious music production schools in the U.S. You can click on any one to request information directly from the program. [Edit: Tool Removed]
More schools you may consider include (there's so many more):
California Institute of the Arts – Valencia, CA
Georgia State University – Atlanta, GA
New York University – New York, NY
Berklee College of Music – Boston, MA
While you're at it, take a look at the other types of music majors they offer. There's a ton that you may find more appealing or may lead to other careers you have more interest in.
Typical Courses & Electives in Music Production Schools
By attending music production school, you'll learn a wide range of skills, while gaining exposure to numerous aspects of the industry.
By studying music production, you can get in-depth knowledge of songwriting, skillful techniques for sound design, expertise in music theory, and more. Having a versatile education in music production and other aspects of music will help you become an expert and professional in your field.
When you enroll in a music production school, you'll be able to choose from several courses to expand your musical knowledge. You'll notice there's some overlap from the typical program you'd find in audio engineering schools.
To obtain a degree in music production, some of the required courses you'll need include:
Music Production Analysis
Microphone Techniques
Vocal Production
Art of Mixing
Creative Music Production Skills
Core courses include:
Music Theory
Music Foundations
Reharmonization Techniques
Ear Training
Electives you may choose from include:
Audio Mastering Techniques
Remixing
Music Writing and Production
Music Video Editing
Advanced Audio Ear Training
Music Production Schools Can Launch Your Career
Are you ready to reap the benefits of getting a degree in music production? If the answer is yes, then don't hesitate to apply to one of our recommended schools. The sooner you enroll, the sooner you'll come out as a qualified music producer.
Whether you want to start your own music production business or get steady gigs, having a degree from one of the best music production schools is a definite way to gain a competitive edge over others in your industry.