Choosing the top 10 best keyboard players in the world was extremely rough. There's a big risk that your own favorite won't be listed or that you don't agree with the order of our rankings. That's part of the fun!
The big issue is there's so many good keyboardists that have top-level skills. So we had to dig into other aspects like creativity, playing techniques, and contributions to the music industry. An easier list to create was the Best Piano Players in the World, due to leaning towards classical players.
Again, choosing only ten was hard so we expanded to a set of runners up and then a list of honorable mentions. So if you don't see your favorite keyboard player, just keep scrolling. With that, let's move into the list of the best keyboard players in the world…
#10 – Vangelis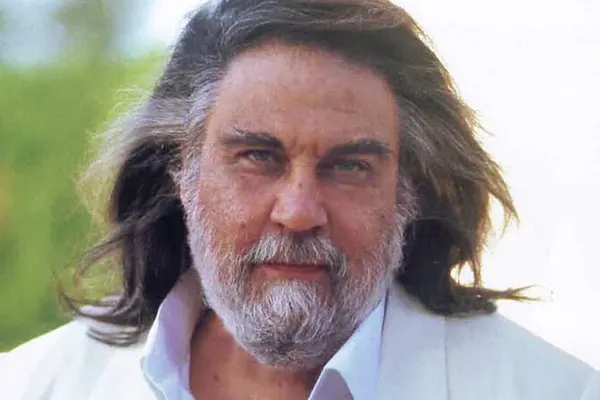 Associated Acts: Jon & Vangelis, The Forminx
We have Vangelis to thank for the famous Chariots of Fire (1981), Blade Runner (1982), Alexander (2004) soundtracks (some of the best movie soundtracks of all time!). More than any other score in his career, the Chariots of Fire theme "Titles" is a staple of pop culture, used during the London 2012 Olympics' medal presentations, movie trailers, and TV ads.
Vangelis began working with The Forminx and Aphrodite's Child in the 1960s. He is better known for composing scores for animal documentaries, which brought him to mainstream scoring for films. His career spanned over fifty years, and he composed and performed more than fifty acclaimed albums at that time.
The American Film Institute has even nominated Vangelis' score for Blade Runner and Chariots of Fire as part of the top twenty-five greatest film scores ever.
Trivia Facts: Vangelis composed the music and designed the "Handover to Athens" relay portion in the Sydney 2000 Olympics' closing ceremonies. France also made Vangelis a Knight of the Order of Arts and Letters in 1992, promoting him to Commander of that order in 2017.
#9 – Keith Emerson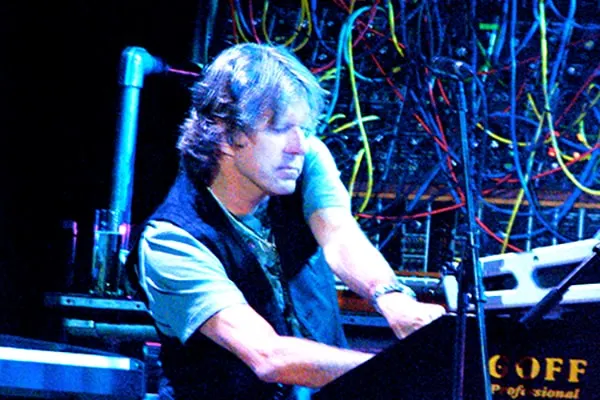 Associated Acts: Emerson, Lake, & Palmer
One of the most acclaimed and accomplished keyboard artists ever, Keith Emerson is probably best known for his work with the Nice, which created rock arrangements of classical music pieces. He was also part of Emerson, Lake & Palmer (ELP), one of the most famous progressive rock groups of the 1970s.
Emerson, and consequently ELP's music, combined their compositions with classical pieces adopted into rock music. He also found much success in a solo career, writing his own music and composing soundtracks for feature films. He is best known for using Hammond organs, and even pipe organs on occasion, during his performances.
A few times during the 90s and early 2000s, Emerson rejoined ELP for a few more albums and tours, though Emerson finished his career as a solo artist. Many critics cite him for helping to bring classical music to the masses.
Trivia Facts: Actor Kevin Eldon played Emerson as a Roman slave who defeats his enemies using the power of progressive rock on the UK television series Big Train. An comic strip in the Cambridge student newspaper Lachesis features a character based on Emerson's on-stage antics.
#8 – Jordan Rudess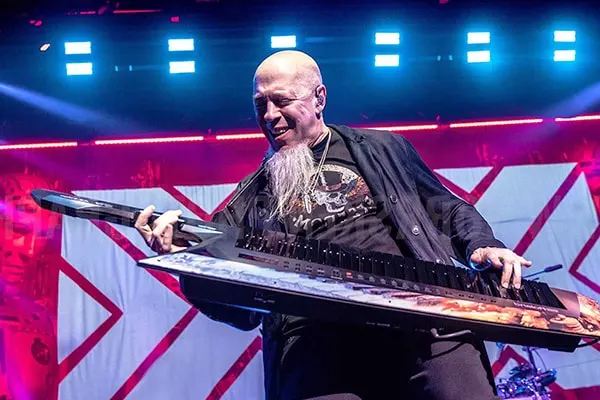 Associated Acts: Dream Theater, Liquid Tension Experiment
Jordan Rudess simplified progressive rock performing, mapping multiple sounds from multiple keyboards to a single unit. He could then arrange these sounds in any way he liked, cycling through them using a footswitch for each concert. He also uses multiple pieces of unique technology for his concerts, including iPads and even an iPhone.
In 2010, after Rudess created his software company Wizdom Music, he paired with other keyboard artists like Eyal Amir and Kevin Chartier. Together, they created technology that uses tablet computers to improve sound synthesis and find new ways to perform and record music.
Rudess even uses a customized swiveling keyboard and synthesizer for gigs. Although he is best known for his contributions to the progressive rock group Dream Theater, he continues to introduce new software and technology for both live uses and the public. Not only is he one of the modern best keyboard players, his contributions extend past his skills.
Trivia Facts: Jordan Rudess was accepted into the Juilliard School of Music at nine years old but eventually became more interested in progressive rock than classical music. Rudess credits Patrick Moraz, Rick Wakeman, Keith Emerson, and Tony Banks as his top keyboard influences.
#7 – Jon Lord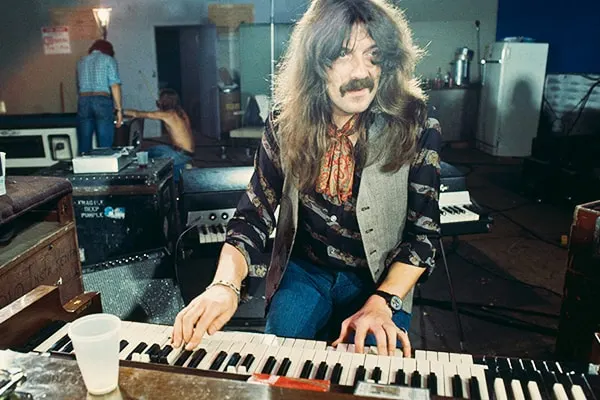 Associated Acts: Deep Purple, Whitesnake
Like many other amazing keyboard players before him, Jon Lord fused two different music styles, like rock with classical or baroque, into something incredible. He co-founded the hard rock band Deep Purple in 1968, although he spent time in other bands, including Whitesnake and Santa Barbara Machine Head.
He won several accolades in his career, including becoming an Honorary Fellow of Stevenson College in Scotland and an honorary doctorate of Music from the University of Leicester. In 2016, the Rock and Roll Hall of Fame inducted him because he was a member of Deep Purple.
His signature musical style involved driving a Hammond organ through Marshall amplifiers to match Deep Purple guitarist Richie Blackmore's volume. He virtually ignored the Moog synthesizer, which previous keyboard artists like Keith Emerson had used.
Trivia Facts: Jon Lord originally intended to go into the theater, even founding the Drama Centre London at the Central School of Speech and Drama. He played piano and organ at nightclubs to earn a living while playing a small role in the TV program Emergency – Ward 10.
#6 – Ray Manzarek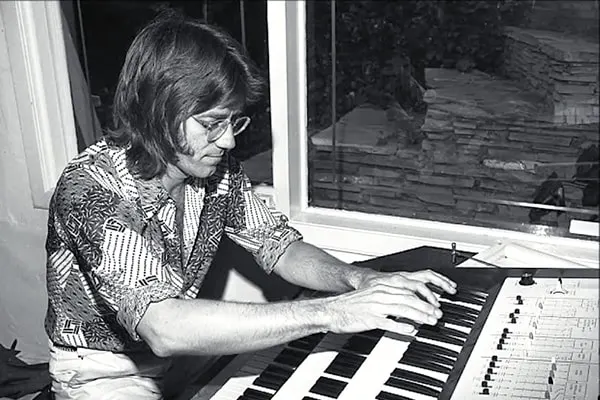 Associated Acts: The Doors
Ray Manzarek was a member of The Doors throughout the late 60s and early 70s, a band he co-founded with his friend Jim Morrison. Manzarek not only played piano for the group but also sometimes sang lead. He grew up with a love for jazz and blues and carried those sounds into creating a distinctive keyboard sound for The Doors.
The Doors sold over 100 million records over their run, known for their dark, stirring sounds, and the recklessness of Jim Morrison, their lead singer. Manzarek collaborated with several other artists, including Weird Al Yankovic, Iggy Pop, and Bal. He even wrote a few books throughout his career, including a biography and a few works of fiction.
Trivia Facts: Manzarek and Morrison graduated from the same film school. Supposedly, Manzarek was so talented that the film program director said he could have gone straight to directing films after graduation. He also became a mentor to the punk band X and sometimes worked with them as a producer and keyboard player.
#5 – Chick Corea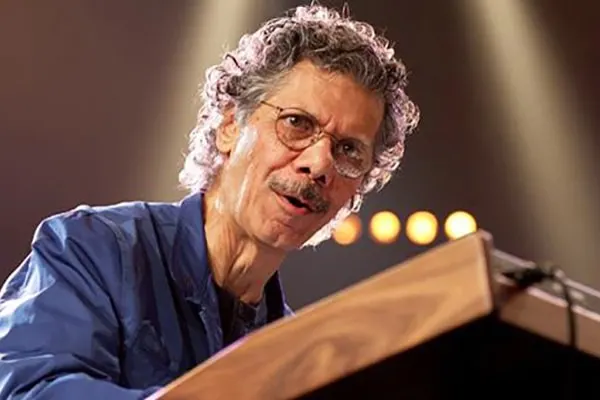 Associated Acts: Miles Davis, Return to Forever
Chick Corea has created several jazz standards, including "Spain," "La Fiesta," and "Windows," to name a few. He has won twenty-three Grammy Awards but has been nominated over sixty times. The late 60s saw the birth of jazz fusion, which he and Miles Davis' contributed to. Along with artists like McCoy Tyner, Keith Jarrett, and Herbie Hancock, he is considered a great piano voice in jazz.
Corea is unique for using a ring modulator to process the output of his electric piano. Sometimes even, he reached in and plucked the piano strings himself. His Return to Forever band used both acoustic and electronic instrumentation and drew more on Latin American sounds than rock.
Corea also made several collaborations throughout his career, most notably with pianist Herbie Hancock. Later on, they adopted a dueling piano format in their duet concerts, playing each other's compositions and even improvising music.
Trivia Facts: Like a few other popular keyboard players, Corea spent six months at the Juilliard School of Music before dropping out to pursue his career. He and Tom Cruise are also among the most famous Scientologists in the world, even crediting the practice with most of his creative inspiration.
#4 – Stevie Wonder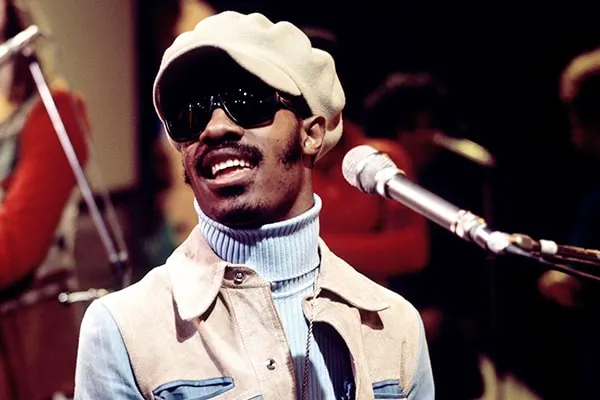 Associated Acts: Michael Jackson, Paul McCartney
Stevie Wonder's unique use of synthesizers and other electronic musical instruments helped remodel the R&B genre in the 1970s. In 1963, his single "Fingertips" was number one on the Billboard Hot 100 when Wonder was only thirteen years old, and he is the youngest artist ever to win that honor.
Wonder is known best for utilizing a funky piano style in his music and furthering the idea of the concept album. One of the best-selling music artists ever, he has also sold over 100 million copies of his music. Besides a star on the Hollywood Walk of Fame, he has been inducted into the Rhythm and Blues Music Hall of Fame, the Songwriters Hall of Fame, and the Rock and Roll Hall of Fame.
Wonder's instrument repertoire includes the piano, congas, drums, bongos, melodica, synthesizer, and harmonica, among others. As a result, he has helped to pioneer various genres, such as rock, soul, funk, and rhythm and blues.
Trivia Facts: In 2014, Wonder received the Presidential Medal of Freedom from President Barack Obama. He was also named a United Nations Messenger of Peace in 2009. It's such common knowledge nobody even mentions it any more, but Stevie has been blind since birth.
#3 – Rick Wakeman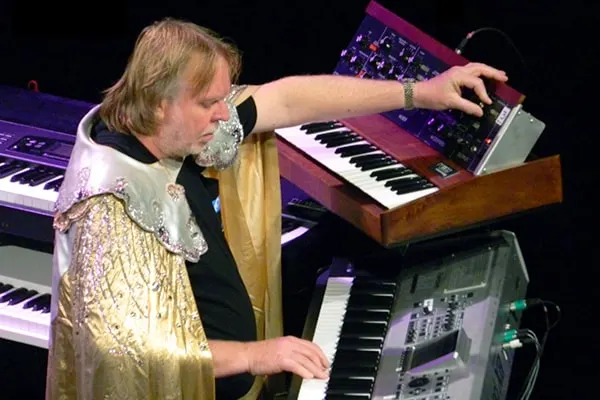 Associated Acts: Yes, Trevor Rabin
Another progressive rock legend, Rick Wakeman is best known for performing with the band Yes throughout the 70s. He created a few concept albums throughout that time and created his rock band, the English Rock Ensemble, which he still performs with today.
Wakeman plays the standard grand and electric piano, Hammon organ, and synthesizer. For a time, he was a proponent of the Mellotron, which uses a bank of pre-recorded tape strips that get activated by different keys on its keyboard. He and David Biro developed the Birotron, which used the 8-track cassette format instead of tape strips. The Birotron was expensive to manufacture, and digital keyboards prevented the instruments' success.
Wakeman has produced music in a variety of genres, including "Glory Boys" (1985), a minor pop hit, and a few ambient, New Age, and Christian albums, including Country Airs (1986) and The Gospels (1987).
Trivia Facts: An urban myth existed for a time about Wakeman getting so peeved at a Mellotron that he poured petrol over it and set it on fire. The myth was debunked before Wakeman himself confirmed it. He has also written an autobiography and two memoirs.
#2 – Lyle Mays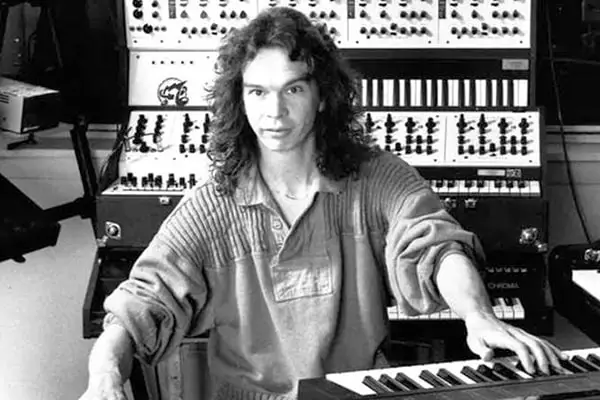 Associated Acts: Pat Metheny Group
Lyle Mays is primarily known for his work with the Pat Metheny group, where he won eleven Grammy Awards and was nominated twenty-three times. He was mainly responsible for sound design and coming up with new compositions for the group. Before coming to the group, he toured with Woody Herman's jazz band, Thundering Herds, for about eight months.
Although Mays is a highly regarded innovator in jazz piano, he loved composing classical music using new advanced harmonic aesthetics and structural development. He taught himself computer programming and music synthesis, leading him to collaborate with Kurzweil and Korg to develop new sounds.
Outside of the Pat Metheny Group, Mays performed with Marc Johnson and Peter Erskine and formed the Lyle Mays Quartet with Bob Sheppard, Eric Hochburg, and Mark Walker. If it were my call, Lyle Mays would be at the top of the best keyboard players list, but alas, I am but one member of this discussion.
Trivia Facts: Besides a musician, Mays was an amateur architect and designed his own house and home studio in Wisconsin, taking much inspiration from famous American architect and designer Frank Lloyd Wright. He's also recorded and composed children's audiobooks.
#1 – Herbie Hancock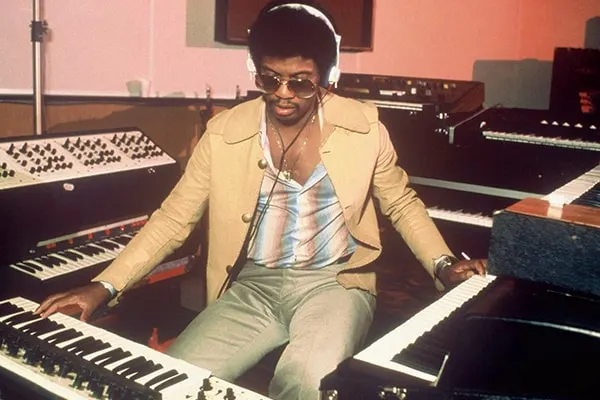 Associated Acts: The Headhunters, Miles DaviS Quintet
An inspiration and collaborator for several other keyboard players, Herbie Hancock helped define the post-bop sound in jazz. In 1963, he joined Miles' Davis' quartet, the Second Great Quartet, which brought him into the spotlight. The quartet began using elements of rock and popular music during Hancock's tenure, and Hancock learned to use more electric keyboards at Davis's insistence.
Hancock's whole career saw him adapting to new instruments quickly. After learning the electric keyboard, he began combining those sounds with acoustic ones. His later music showed a strong improvisational aspect, as well as an influence from contemporary classical composers with an electronic edge.
Between 1978 and 1982, Hancock created several pieces with jazz-influenced disco and pop music. In 1983, his Grammy-award-winning song "Rockit" was the first jazz hip-hop song, and the first mainstream single to feature scratching.
Trivia Facts: Hancock has been a professor of music at the UCLA Herb Alpert School of Music since 2012. He also performed and acted in the film 'Round Midnight, winning an Academy Award for Best Original Score. He's acted in various TV shows and big budget films. He's released 41 studio albums!
Runners Up: Who's Almost One of the Best Keyboard Players of All Time?
What's the fun in stopping at the top 10 when you or someone else may have chosen different keyboard players to be featured there? We've added 4 more runners up below that absolutely deserve recognition for their skill and contributions. If you don't see your favorite there, keep scrolling because we also have a list of honorable mentions.
Elton John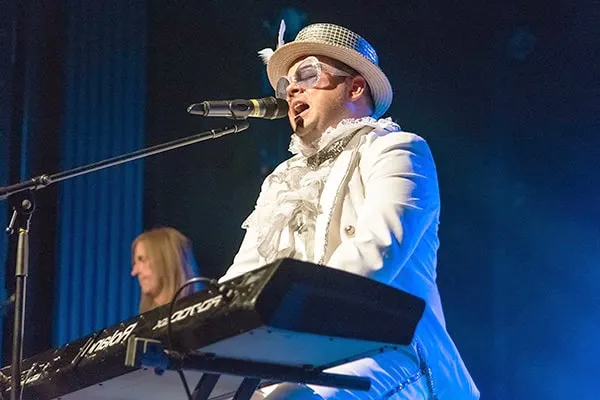 Associated Acts: Tim Rice, Eric Clapton, John Lennon
Having sold over 300 million copies of his music worldwide, Elton John is one of the best-selling music artists ever, including fifty Top 40 hits in the UK Singles Chart and US Billboard Hot 100. Only some of his accolades include five Grammy Awards and Brit Awards, two Academy Awards, a Tony Award, and a Disney Legends Award.
John first wrote several songs for his first album, appropriately titled Elton John, that set a formula for his next albums, with gospel-chorded rockers and emotional ballads. It wasn't until the 1973 release of the Goodbye Yellow Brick Road album that John got his temporary glam rock star image.
As a composer, some of John's credits include Disney's The Lion King, both in film and on stage, and the stage musicals Billy Elliot: The Musical, Aida,and Lestat: The Musical.
Trivia Facts: "Candle in the Wind 1997", a single written to commemorate the memory of Diana, Princess of Wales, is one of the best-selling singles in the history of UK and US singles charts. He also changed his name to Elton John to honor the saxophonist Elton Dean and the singer Long John Baldry.
Kitaro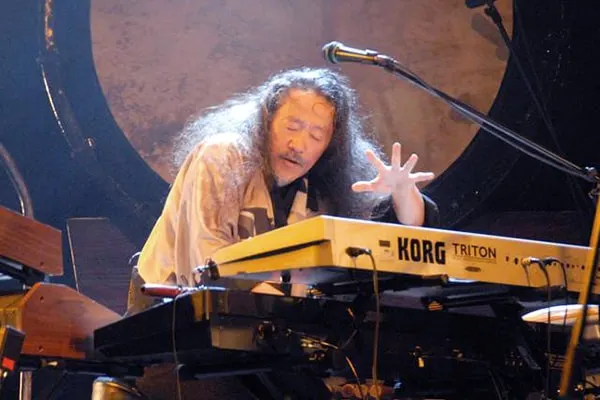 Associated Acts: Far East Family Band
We've seen several British keyboard artists on this list, but the Japanese Kitaro deserves recognition for his electronic-instrumental music and his contributions to new-age music. He quickly fell in love with the analog synthesizer sound before switching to the keyboard and joining the progressive rock group, the Far East Family Band.
Much of Kitaro's music has an underlying message of peace and attention to spirituality. After 9/11, he began recording a series of peace-themed albums titled Sacred Journey of Ku-Kai, released in 2003, 2005, 2007, and 2011, all of which contain samples from Japanese temple bells in every track.
His "Love and Peace World Tour" furthered that philosophy, touring from 2007-2009 to inspire a message of world peace through his music.
Trivia Facts: Kitaro went on a "Live in Asia" tour in 1984 to Singapore, but he had to cancel it because he had long hair, and the country had a policy banning it during that time. During his "Love and Peace World Tour," he even met Greek composer Vangelis when he was in Greece.
Rick Wright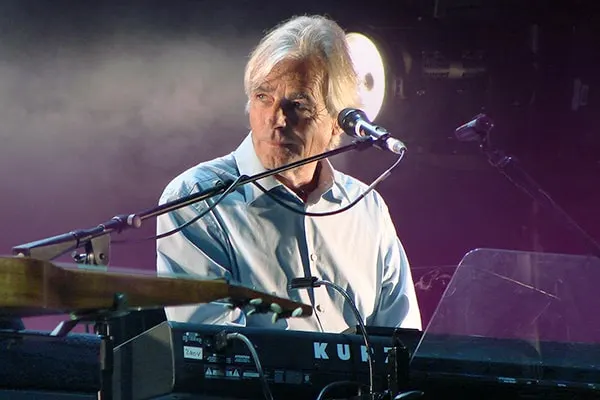 Associated Acts: Pink Floyd, David Gilmour, Zee
Richard "Rick" Wright was a vocalist, keyboard artist, and even co-founder for the progressive rock band Pink Floyd. His keyboard playing, thanks to jazz influence, is a huge part of Pink Floyd's distinct musical style. Most often, he used Farfisa and Hammond organs and a Kurzweil synthesizer.
Like many great keyboard artists, Wright composed many songs with improvising and thinking outside the mainstream constraints of jazz and rock. He was very interested in free form music, which did not put much emphasis on tempo.
Wright enjoyed using Egyptian scales and complemented each piece with an organ, electric piano, or synthesizer to back everything up. He mainly played on a Farfisa electric organ, where his playing was fed through a joystick control, which sent the sound through up to six speakers in an auditorium. He also used a Hammond organ and a grand piano together onstage.
Trivia Facts: Wright had the reputation for being the "quiet" Pink Floyd member, much like George Harrison was for the Beatles. He also briefly studied architecture before forming Pink Floyd with some friends, including Roger Waters.
Geoff Downes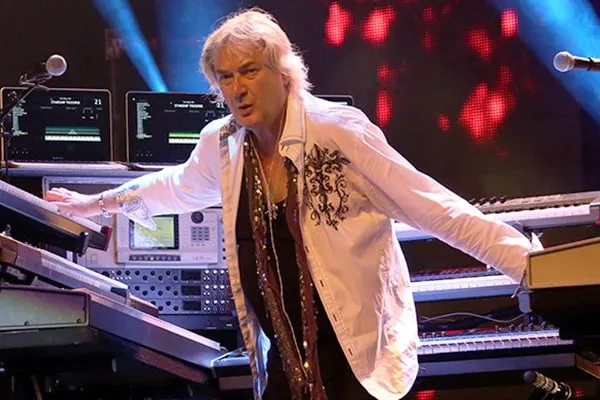 Associated Acts: The Buggles, Yes, Asia
Geoff Downes, like our friend Rick Wakeman, was also part of the band Yes, as well as the new wave group The Buggles. He also joined the supergroup Asia, which he still tours with today, as well as Yes. He has entered the Guinness Book of World Records for performing with twenty-eight keyboards onstage in a single performance. Downes has even called fellow Yes member Rick Wakeman an inspiration for his work.
Although Downes was out of the Asia band for two years, he is the longest-serving band member and appears on every single album they've released.
In the 1970s, Downes teamed up with fellow Buggles member Trevor Horn, Anne Dudley, and the great film composer Hans Zimmer to form the group Chromium. Together they recorded the album Star to Star in 1978.
Trivia Facts: Downes was involved in the 1989 remake of Deep Purple's 1972 hit "Smoke on the Water" to help raise funds for victims of the Spitak earthquake. He has also worked as a songwriter for ABBA's Agnetha Fältskog.
Honorable Mentions for Best Keyboard Players in the World
With keyboard being one of the more popular modern instruments, we just can't stop with the list above. Your favorite keyboardist may not have been mentioned yet, and there's plenty that deserve at least a quick shoutout. So here are those that have a huge chance of climbing the rankings over time.
John Evan (Jethro Tull)
Geddy Lee (Rush)
John Carpenter (Film Soundtracks)
Nick Rhodes (Duran Duran)
Derek Sherinian (Sons of Apollo)
Bernie Worrell (Parliament-Funkadelic)
John Paul Jones (Led Zeppelin)
Jan Hammer (Mahavishnu Orchestr)
Patrick Moraz (Yes)
Tony Banks (Genesis)
Ray Charles (Solo Carrer)
We'll have to stop here or we'll end up talking about this forever. What makes this so fun is that a slight tweak in the attributes we used to rate the players above could not only rearrange the whole list but could swap out all of the keyboardists for a whole different set.
Since you made it this far, I'm certain you'd enjoy our list of the richest rock stars in the world and see how many of these players made it to that list, too. Sometimes it's sad how we reward some of the lesser players, but other times it's a pleasant surprise to see the best keyboard players in the world also making big bank!
Top 10 Best Keyboard Players in the World (2023 Update)
This is the table for the top 10 best keyboard players of all time. It contains their names and associated acts.
| Rank | Keyboard Player | Associated Acts |
| --- | --- | --- |
| 1 | Herbie Hancock | The Headhunters, Miles Davis Quintet |
| 2 | Lyle Mays | Pat Metheny Group |
| 3 | Rick Wakeman | Yes, Trevor Rabin |
| 4 | Stevie Wonder | Michael Jackson, Paul Mccartney |
| 5 | Chick Corea | Miles Davis, Return To Forever |
| 6 | Ray Manzarek | The Doors |
| 7 | Jon Lord | Deep Purple, Whitesnake |
| 8 | Jordan Rudess | Dream Theater, Liquid Tension Experiment |
| 9 | Keith Emerson | Emerson, Lake, & Palmer |
| 10 | Vangelis | Jon & Vangelis, The Forminx |