Many young musicians dream of being rock stars for fame and adoration, even though it's a grueling lifestyle of non-stop touring.
These starving artist types have a big surprise coming if they break into the big time because you can make an unbelievable amount of money as one of the top 10 richest rock stars in the world.
As you read this list, you'll find out three major takeaways as an upcoming rocker:
Anyone (though it helps to have connections) can break through and become incredibly wealthy as a rock star.
But if you want to be among the richest with the highest net worths, you'll need to venture into other businesses, make savvy investments, get into TV and film, and control your expenses.
And that's partial because you'll be splitting your music money 4 and 5 ways with band members.
Gaining the marketing momentum and exposure is a lifelong process that requires the help of a big record label. And in this genre, you do have to actually be able to write songs and play an instrument, unlike others. If you know the right people and make the right moves, you can join the following list of the top 10 richest rock stars in the world...
#10 - Jon Bon Jovi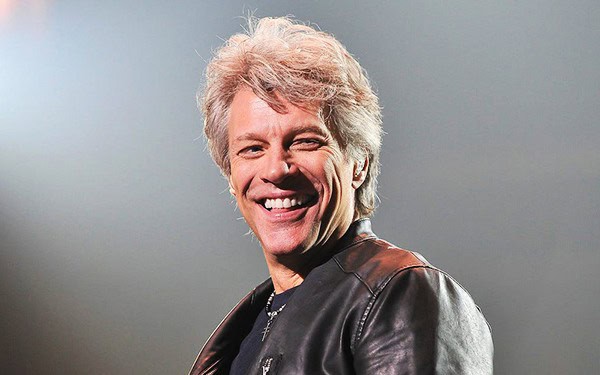 Net Worth: $420 Million
Change: +$20M & ↓1 - The frontman for the band Bon Jovi has pumped out 14 studio albums with 130 million sold globally, including two solo albums. This scored him a slot in the Songwriters Hall of Fame, Grammys, and roles in many movies and TV shows.
He started playing music at age 13, learning piano and guitar with his first band called Raze. It's surprising Jon remains on this list based on how much philanthropy he does with countless organizations. His success continues through touring and supporting new music with the Bon Jovi band.
Trivia Fact: Jon's real name is John Bongiovi, Jr. He was the founder and majority owner of the AFL football team, the Philadelphia Soul. His parents were both Marines. He claims he's a blood relative of Frank Sinatra. He once snuck off on a tour stop in Las Vegas to marry his high school sweetheart, and now they have four kids.
#9 - Eric Clapton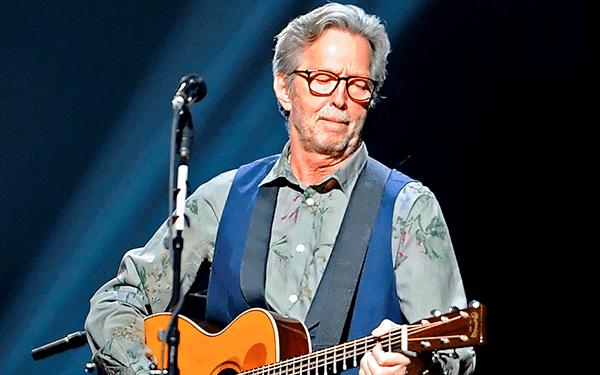 Net Worth: $450 Million
Change: ↓1 - A true legend, Eric Clapton has achieved huge success during his solo career as well as in the different bands he was a part of (Derek & the Dominos, The Yardbirds, Cream, Blind Faith…). He is also known for his collaboration with Aretha Franklin, B.B King, The Beatles, Carlos Santana and a slew of other artists.
He won numerous prizes and is the only three-time Rock and Roll Hall of Fame inductee. He is regarded as the second-best guitarist of all time by Rolling Stone magazine and the fourth-best by Gibson. His music has appeared in numerous films and television shows. All his wealth has been earned through music, with no side hustles.
Trivia Fact: Eric is a Ferrari enthusiast with a sizable collection. He's been a strong admirer of the company to the point where they rewarded him with a one-of-a-kind special project car. Eric sadly lost his four-year-old son when he fell from an open window of a Manhattan high rise.
#8 - Sting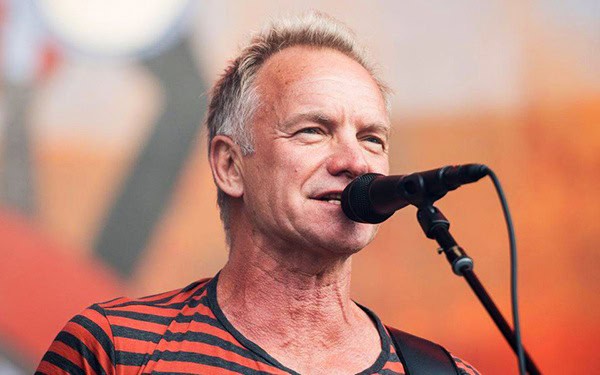 Net Worth: $510 Million
Change: +$110M & ↑2 - Gordon Sumner become Sting as the lead songwriter, singer, and bassist for The Police in 1977 until 1985 when he started his solo career. His awards and inductions into halls of fame are too many to list, literally, like most of the best-sellers of all time.
He's picked up endless fans by moving through genres such as rock, punk, ska, reggae, world, and jazz. He became a go-to guy for Hollywood soundtracks at one point. He's so experimental he even did a group album with Shaggy (of "It Wasn't Me!" fame).
He won't be on this list forever. He said he plans to spend all his money so his children won't have his wealth as a "burden" in their lives.
Trivia Fact: Gordon's nickname "Sting" comes from his habit of wearing a black sweater with yellow stripes when he played with the Phoenix Jazzmen. He refuses to acknowledge the name Gordon any more. He sings the line "I want my MTV" on the 1985 hit song Money for Nothing by the Dire Straits.
#7 - Keith Richards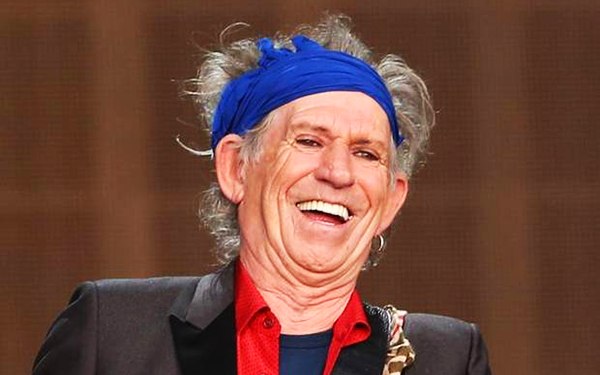 Net Worth: $520 Million
Change: +$20M - Keith, along with Mick Jagger on this list, is the co-founder and co-principal songwriter of The Rolling Stones. He's called the 4th best guitarist ever by Rolling Stone magazine (no relation). In addition to all the credits with the Stones, he's also been a music producer since the 1960s, grabbing royalties from artists like Aretha Franklin.
He's got a small solo career and a side project called the X-Pensive Winos. He's worked with countless other big artists on their own albums as well. He's one of the few to climb the list without additional businesses supporting his net worth.
Trivia Facts: Keith's grandfather had a guitar on the mantle and told him that when he was old enough to take it down, he could have it. This became his first guitar. His nonstop usage of illicit substances has landed him prison time. He fell out of a tree in 2006 and had to under go cranial surgery. The lead character of the Pirates of the Caribbean franchise is partially based on Keith.
#6 - Mick Jagger
Net Worth: $520 Million
Change: +$20M & ↓1 - Sir Michael Jagger hit it huge as the lead singer for The Rolling Stones. In his solo career and with the Stones, he's had 13 #1 singles and 32 within the top 10. He's got all the awards and honors, including a knighthood. He's been performing in front of gigantic crowds since the 1960s and still does to this day.
How he had time to create an illustrious acting career is beyond me. As far as extra businesses go, he's only created Jagged Internetworks which covers the cricket sport. Otherwise, he's a supporter of music education in schools. Such a legend need not have extra ventures like mere mortals.
If you want to know more about Mick Jagger's net worth and his several love relationships, you can read our detailed piece here.
Trivia Fact: Mick Jagger and Keith Richards went to grade school together. It's hard to say if his lifelong feuding with bandmate Richards has helped their success or hindered it. He's produced 8 children from 5 women! A 19 million year old Jaggermeryx naida and a trilobite species Aegrotocatellus jaggeri were both named after him.
#5 - Elton John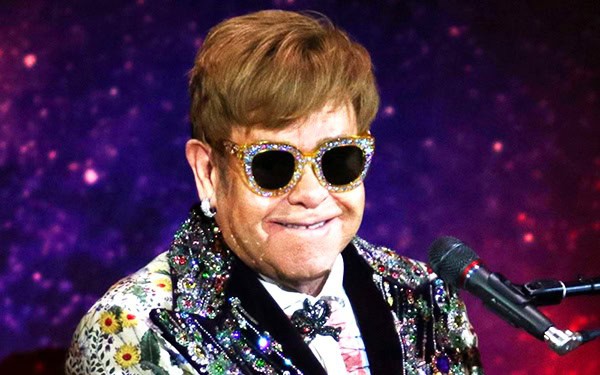 Net Worth: $540 Million
Change: +$40M & ↑1 - Sir Elton John has sold more than 300 million albums to date. He holds the best-selling single of all time in the USA and UK. All these albums, touring, awards, and merchandising built his financial base, but his compositions for The Lion King movie and the recent Rocketman biopic about his life only catapulted him further.
Elton would be much higher up this list if not for his crazy spending habits, such as spending $40 million in the year 2000. He was buying more cars than he literally had a chance to drive! His residencies at Caesar's Palace in Las Vegas have totaled 11 years and undoubtedly earned him a huge chunk of his net worth.
Trivia Fact: Elton does great work with his Elton John AIDS Foundation. He's also been an early and constant speaker for human rights globally. His voice was previously classed as a tenor but now falls in the range of baritone.
#4 - Jimmy Buffet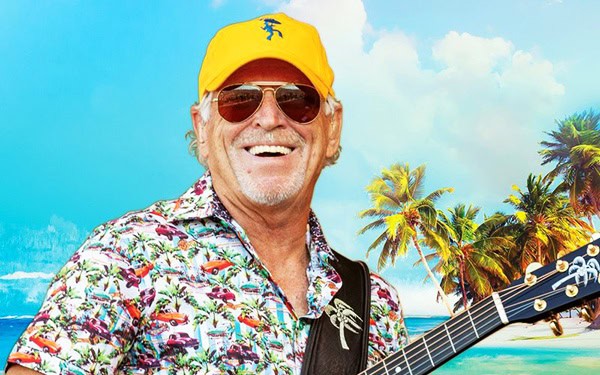 Net Worth: $600 Million
Change: ↓1 - Jimmy, the only guy really known for the "island escapism" sound and lifestyle, has had countless hits with his Coral Reefer Band. He started out as a country singer in Nashville before developing his beach-bum persona in Florida.
His break came when his pal Jim Croce passed in 1973 and he was tapped to fill the vacuum left at the record company. This was when he wrote his huge hit Margaritaville. He makes more money from his tours than his album releases, by far, which he still does to this day though with a less gruesome pace. He's written three #1 best-selling fiction books, plus several other chart-toppers.
He's written music for TV & Film and had cameos in both as well. Do you think that's all? He owns restaurants, a beer label, a record label, a casino, has released a video game, had partnerships with an NFL team, and is developing a billion-dollar real estate project. He's killing it!
Trivia Fact: Buffet's fans are called Parrotheads. He started off playing trombone in high school, only picking up the guitar in college. He received an honorary doctorate in music from the University of Miami when he gave their graduation ceremony speech in sunglasses and flip flops.
#3 - Bruce Springsteen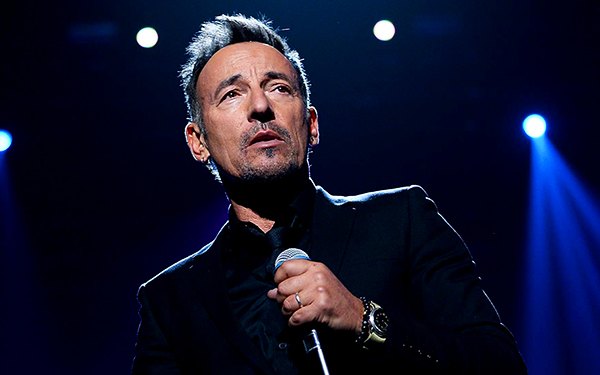 Net Worth: $650 Million
Change: +$150M & ↑1 - Bruce, also known as "The Boss," has sold over 135 million records worldwide over a five-decade-long career. He's one of the best-selling music artists ever, netting 20 Grammys, getting into the Rock And Roll Hall of Fame, and even receiving a Presidential Medal of Freedom.
His endless touring by himself and with his band the E Street Band is a constant source of income, as was the 8-week run of Springsteen on Broadway. His 19 studio albums helped him ride the wave when music videos were a big thing, having filmed 59 of them! Bruce is one of those guys where everyone recognizes his countless singles, even if they don't know who's singing them.
Trivia Fact: After seeing Elvis Presley on The Ed Sullivan Show at the age of 7 in 1957, his mom began renting him a guitar at $6 per week. He didn't take it seriously, but after seeing The Beatles on the same show in 1964, he bought his first guitar for $18.95 at the Western Auto Appliance Store.
#2 - Bono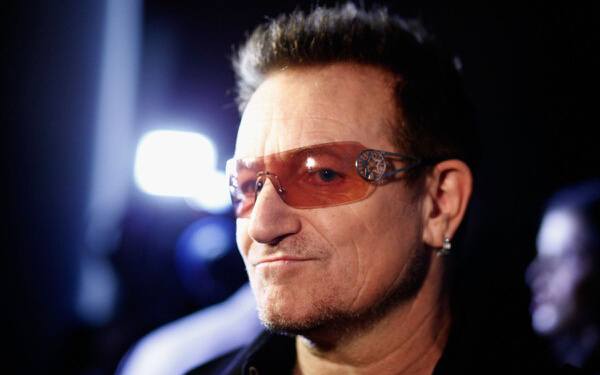 Net Worth: $700 Million
As the lead singer of U2, he knocks down some serious cheddar. But his extra-curricular activities as a venture capitalist, philanthropist, and businessman, in general, have launched him to incredible heights. He's been knighted and is addressed as "Paul David Hewson, KBE OL."
Like The Beatles, U2 is so successful that his other bandmates are almost on this list. Their marketing is top-notch as well. Who doesn't know of Bono as the guy that wears the sunglasses and cares about ecological issues? You don't become a household name by accident.
Trivia Fact: Many were surprised when Bono's name appeared in the Paradise Papers, which provided proof that countless members of the 1% were engaging in complicated schemes that amount to tax evasion. So much for being a huge social activist...
#1 - Paul McCartney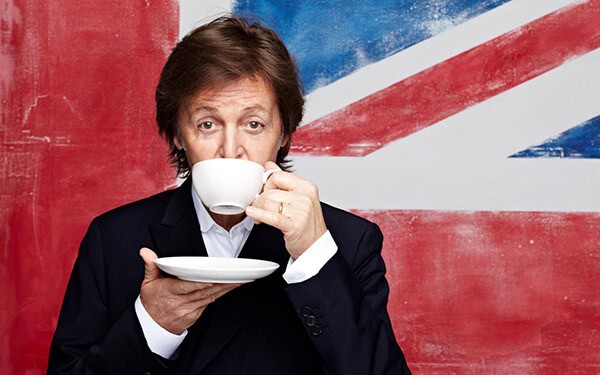 Net Worth: $1.2 Billion
Of course, the surviving member of the Lennon-McCartney duo is the reigning king. Even splitting the money four ways hasn't stopped two of the members of The Beatles from reaching the top 10. Add on Paul's lengthy solo career, his time with the band Wings, and his collaborations with other stars like Michael Jackson and Kanye West... he's been a pop icon since the 1960s.
He's either written or co-written 32 songs that hit #1 on the Billboard Hot 100. Think about the royalties he receives from the fact that his song Yesterday is the most covered song of all time (over 2,200 other artists have created their own versions).
To learn more about how Paul McCartney amassed his extraordinary net worth, read this in-depth post!
Trivia Fact: It is said that McCartney holds over 25,000 copyrights. He's been knighted (that's Sir Paul to you!) and holds the Guinness Book of World Records places for the most honored composer and the most successful songwriter of all time.
Who's Dropped Out of the Top 10?
It's hard to make enough money to be one of the richest rock stars ever, but it's even harder to keep a spot. You could make bad investments or have uncontrolled spending like many wealthy people do. Or, if a star passes after being on our list, we'll honor them below as well. Here's a list of our fallen stars.
Gene Simmons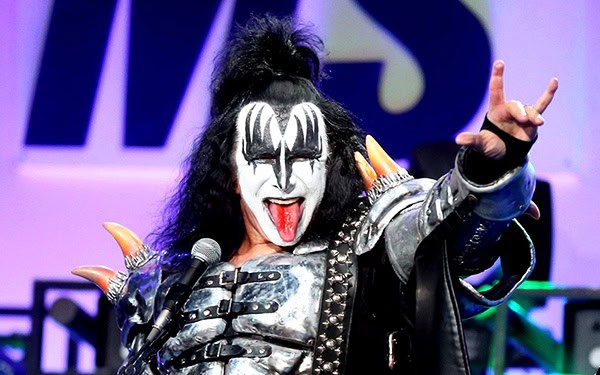 Net Worth: $400 Million
Change: +$50M & ↓2 - You know Gene as The Demon, the bassist and co-lead singer of KISS. Gene is credited for their successful merchandising franchise, including action figures, lighters, pinball games, and much more. They actually dropped the makeup and costumes for a decade or so and experienced a huge resurgence in popularity (that they of course brought back later).
His other businesses include his own record label, Simmons Records, his own magazine, an animated series, a few reality TV shows, a film production company, and a failed AFL football team. That doesn't mean he didn't make a profit, though.
Trivia Fact: Gene's real name is Eugene Klein and his birth name is Chaim Witz. The stage name Gene Simmons is a tribute to the rockabilly singer Jumpin' Gene Simmons. He credits The Beatles as the template for knowing how to be a rock star. He blames file sharing for the decline of the music industry and the death of rock and roll in particular.
Ringo Starr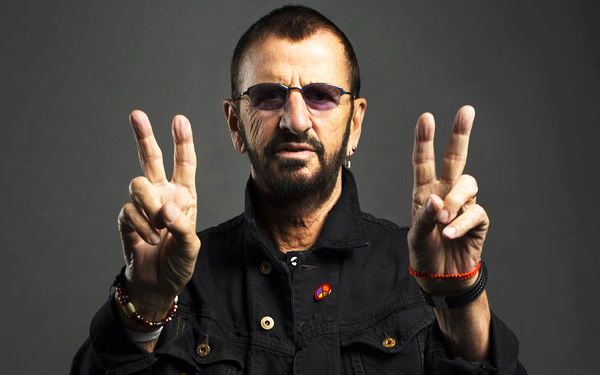 Net Worth: $360 Million
Change: +$10M & ↓3 - Sir Richard Starkey gained much fame and fortune as the drummer and occasional singer and songwriter for The Beatles, replacing Pete Best early on. After all of The Beatle's success, he started his solo career that produced many hits including two #1 hits in the US and UK.
He's been in numerous films, TV shows, and documentaries. He's considered the 5th best drummer of all time for his impeccable timing (impressive due to his extraordinary lack of technical skill), has all the awards (including being knighted), and is in the Rock and Roll Hall of Fame. He could stop working now and receive an incredible amount of money annually from royalties alone, but he'll never stop!
Trivia Fact: Ringo is left-handed but always played a right-hand drum kit growing up, leading to a lack of fancy drumming technique. Ringo only fully wrote two Beatles songs, being "Don't Pass Me By" and "Octopus's Garden." Many song titles came from "Ringoisms" like "A Hard Day's Night" and "Tomorrow Never Knows."
Who Will Claim a Richest Rock Star Spot Next?
Excluding anyone above that has fallen from the core group, who else is close to joining the top 10 wealthiest rock stars list? Here are the closest tycoons thus far:
The Edge at $400 million for his life-long guitar work with U2 and tons of other artists (including the richest rapper, Jay-Z). He's written music for countless TV shows and movies, too.
Roger Waters at $310 million due to co-founding Pink Floyd, his solo career, and running the highest-grossing tour of all time by a solo artist, the Wall Live tour.
Dave Matthews at $300 million in part to leading the Dave Matthews Band, his acting roles, his wine partnership, and his high-grossing tours.
James Hetfield at $300 million due to co-founding Metallica, film & TV appearances, and guest appearances on other artists' recordings.
As you can see, reaching this list means achieving huge fame pretty much staying on tour or starting tons of other businesses. Bono and Paul McCartney prove it since they both are in the top 10 richest musicians in the world. Is it worth the effort? Let us know when you make it!
Top 10 Richest Rock Stars in the World (2022)
This is the table for the top 10 richest rock stars in the world. It contains their names, net worth, and nationality.
| Position | Rock Star | Net Worth | Nationality |
| --- | --- | --- | --- |
| 1 | Paul McCartney | $1.2 Billion | UK |
| 2 | Bono | $700 Million | UK |
| 3 | Bruce Springsteen | $650 Million | USA |
| 4 | Jimmy Buffet | $600 Million | USA |
| 5 | Elton John | $540 Million | UK |
| 6 | Mick Jagger | $520 Million | UK |
| 7 | Keith Richards | $520 Million | UK |
| 8 | Sting | $510 Million | UK |
| 9 | Eric Clapton | $450 Million | UK |
| 10 | Jon Bon Jovi | $420 Million | USA |