The age-old question every rap fan talks about all the time… "Who are the best hip-hop producers of all time?" It matters because the backing beat is the foundation of the rap song. Many times, having access to these supreme beat producers can make or break a career.
Like our list of the best rappers of all time, this list isn't a popularity contest. There's no bonus points for old school beat makers we're "supposed" to respect. The only thing that matters here is skill level. It doesn't matter which pop star sought them out, how many records they've sold, etc. We're ordering this by straight up musical skills.
We'll start with the top 10 best hip-hop producers of all time, and then I'll give my opinion on a few runners up that can possibly end up taking a slot in the top 10. And finally I've got a bunch of honorable mentions to reel off real fast, because so many deserve at least a shout out.
Take note of the artists these guys have worked with. You can see many are at the top of the game, if not at least in a sub-genre (like the East Coast or New York rap). You'll notice how they've been sought out by the best and richest rappers in the world, because the elite need the best there is to offer. Let's get started, counting down the list of the best producers of all time…
Top 10 Best Hip-Hop Producers of All Time
| Rank | Producer | Top Strength |
| --- | --- | --- |
| 1 | Dr. Dre | West Coast Style |
| 2 | Timbaland | Throwback Synth |
| 3 | Rick Rubin | 80's Boom-Bap |
| 4 | The Medicine Men | Sound Selection |
| 5 | Kanye West | Midwest Style and Flipping Samples |
| 6 | Just Blaze | Innovation |
| 7 | RZA | Sampling and Time Stretching |
| 8 | The Alchemist | East Coast Style |
| 9 | Stoupe the Enemy of Mankind | Obscure Samples |
| 10 | Marley Marl | Innovation |
#10 – Marley Marl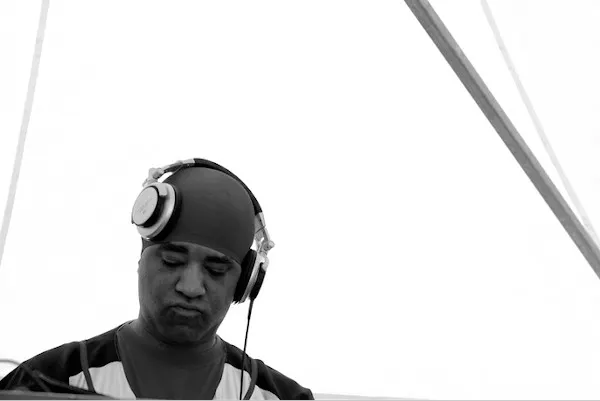 Top Strength: Innovation
Marley Marl is a legendary hip-hop producer known for his pioneering use of sampling techniques. He helped to popularize the use of drum machines and samples in the burgeoning genre, imbuing it with what would become its defining characteristics.
Marl's beats regularly feature hard-hitting drums, funky basslines, and clever use of samples from a wide range of sources. He was one of the first producers to sample James Brown, and his use of the "Apache" break on the song "The Bridge" helped to form the sound of early hip hop. In addition to his work as a producer, Marl is also an accomplished DJ and has released several mixtapes and albums.
Notable Credits: Mary J. Blige, Eminem, MC Shan, Biz Markie, Big Daddy Kane, Roxanne Shante, Kool G Rap & DJ Polo, LL Cool J, Craig G, Lords of the Underground, Das EFX, Masta Ace, Heavy D
#9 – Stoupe the Enemy of Mankind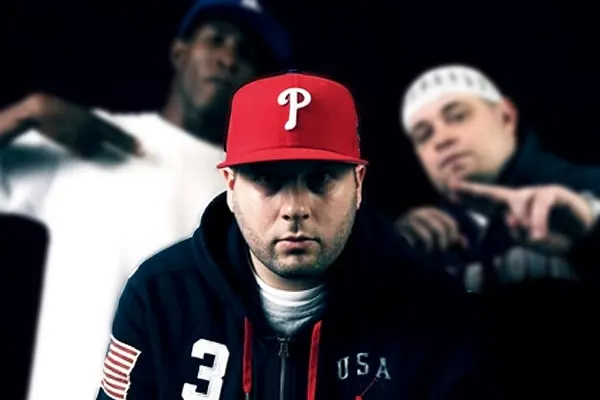 Top Strength: Obscure Samples
You may not have heard of Stoupe the Enemy of Mankind yet, but you've probably heard of Jedi Mind Tricks, the group he's rising with. He's becoming the go-to guy around Philadelphia and is another master of sampling. His choices are so obscure, ranging from classical music to ancient foreign songs that you'll never recognize them.
The album he produced for Canibus is an all-time great in the rap industry. Interestingly, Canibus recorded all of the vocals to a click track first, acapella, and only then did Stoupe create the beats to match the concepts. Everything Stoupe touches comes out amazing.
Notable Credits: Jedi Mind Tricks, Ill Bill, Sean Price, Canibus, Guru, 7L & Esoteric, Virtuoso, The Army of the Pharaohs, Red Martina, Eamon, Dutch, Vespertina, Vinnie Paz, Slaine, and many more…
#8 – The Alchemist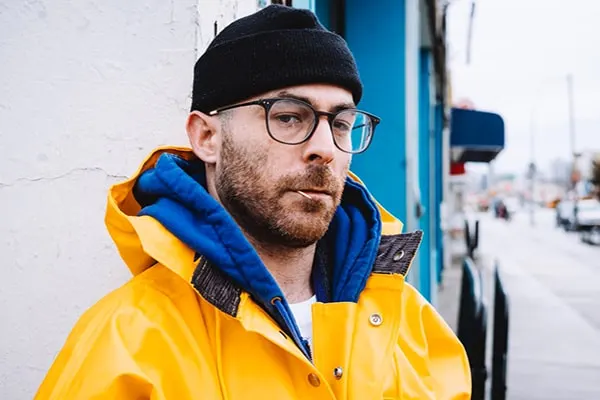 Top Strength: East Coast Style
Strangely enough, The Alchemist is from the West Coast but became an East Coast style production legend. Many top hits you've heard over the years feature his production, though he's only recently begun tagging his beats with a musical signature to gain a larger name for himself with the fan base.
His style is quintessential East Coast, often with boom-bap style drums forming the basis for other interesting arrangements and orchestration. He's become a go-to producer for many large artists for their singles and supporting songs on their albums.
Notable Credits: Nas, Prodigy, Schoolboy Q, Action Bronson, Mobb Deep, Dilated Peoples, Snoop Dogg, Ghostface Killah, Freddie Gibbs, Cypress Hill, Linkin Park, Fat Joe, Jadakiss, Eminem, Tyler the Creator, and countless more…
#7 – RZA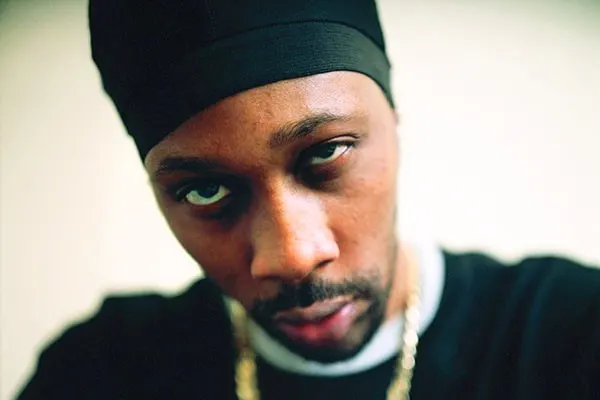 Top Strength: Sampling & Time Stretching
The RZA launched himself into the big time as the lead artist and producer of the Wu-Tang Clan, going on to produce all of their solo records as well. He's a veteran of the Horrorcore sub-genre as well due to his work with the Gravediggaz.
He's since enhanced his skills to the point that he's been scoring films, TV shows, and video games as well, such as the Kill Bill movies and many more. His orchestration skills grew out of his masterful sampling of soul songs and martial arts movie soundtracks.
Notable Credits: Wu-Tang Clan, Method Man, Raekwon, Ghostface Killah, Jay-Z, Earl Sweatshirt, Kanye West, Notorious B.I.G., Gravediggaz, Busta Rhymes, Talib Kweli, and many more…
#6 – Just Blaze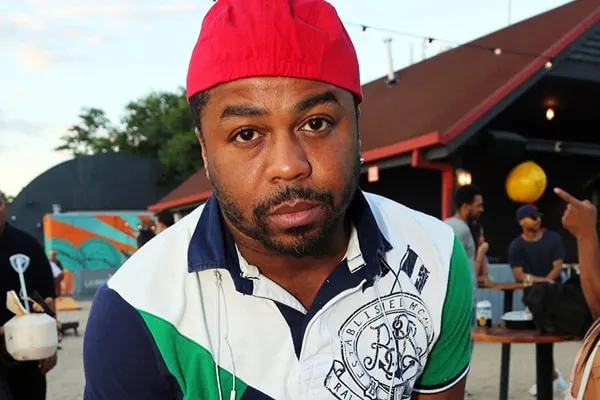 Top Strength: Innovation
While Just Blaze is best known for his multi-album production run with Jay-Z, he's made beats for so many artists they can't even be listed in one place. His skills have extended to composing soundtracks for video games and even led to him receiving the key to the city of Paterson.
His instrumentals deliver hard-hitting beats and are often used for anthem singles by artists looking to make a big splash on the radio. In times when rap finds itself in a creativity rut, you can count on Just Blaze to innovate and help it move on to new sounds.
Notable Credits: Kanye West, Ghostface Killah, Jay-Z, Lupe Fiasco, Talib Kweli, Eminem, Royce da 5'9″, Saigon, Cam'ron, Snoop Dogg, Joe Budden, Fabolous, Jay Electronica, Drake, Beyonce, and many more…
#5 – Kanye West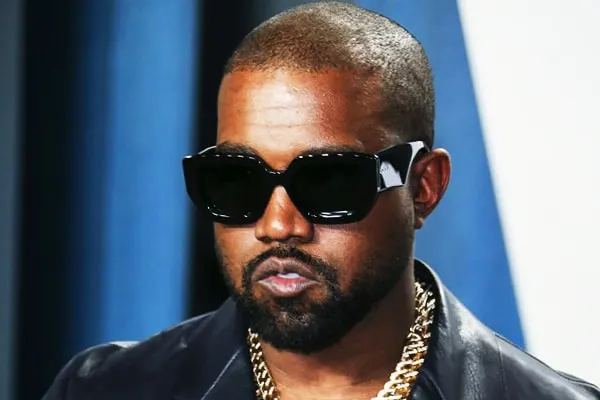 Top Strength: Midwest STyle & Flipping Samples
Kanye West grinded and connected his way to the top of the industry, not only as a producer but as a rapper. His work with Jay-Z and other Roc-A-Fella Records artists solidified him in the game. His style is quintessential Midwest but it's his clever use of samples that set him apart. He gives a lot of credit to the RZA for this influence.
Interestingly as of late Kanye doesn't rap over his own beats, but when he did it was pure magic. His style is so unique that when you hear it on any other artists' tracks you can immediately identify who the producer is. That's what it means to be a great.
Notable Credits: Talib Kweli, Kanye West, Jay-Z, Rihanna, Drake, Common, Mos Def, Slum Village, Alicia Keys, Beanie Sigel, Twista, Lil Wayne, Jermaine Dupri, Scarface, Trina, Ludacris, Rhymefest, Paul Wall, T-Pain, T.I., Kid Cudi, and countless more…
#4 – The Medicine Men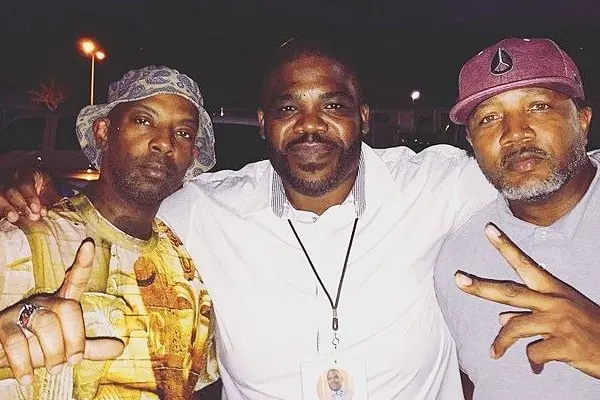 Top Strength: Sound Selection
You're probably thinking "who?" because The Medicine Men used to be called Beats By The Pound. This is the four-person beat production team responsible for the unbelievable run of No Limit Records. They cranked out some of the hardest southern beats you ever heard.
What was so special about them, besides the raw skill, was the sound fonts and one-shots they used in their instrumentals. They brought a completely unique set of sounds to the mainstream that nobody was used to hearing.
Notable Credits: TRU, Master P, Mia X, Silkk the Shocker, UGK, Kane & Abel, Mr. Serv-On, Mystikal, Fiend, C-Murder, Soulja Slim, Mac, Gambino Family, and countless more…
#3 – Rick Rubin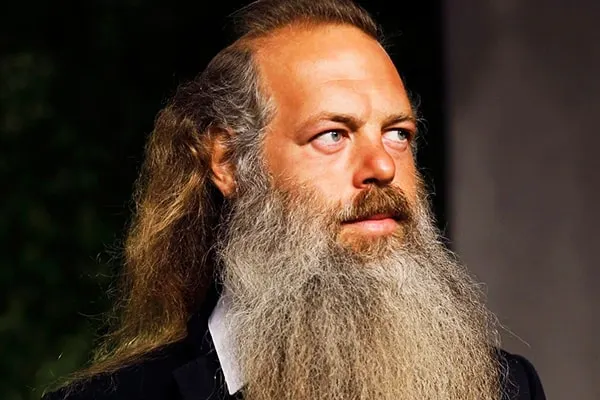 Top Strength: 80's Boom-Bap
These days, having a Rick Rubin instrumental is a guaranteed hit. Rubin is easily one of the most influential people in hip-hop, having founded Def Jam Records and produced some of the most iconic beats in the 80's and even in the current era.
You probably remember semi-recent songs like Jay-Z's "99 Problems" and Eminem's "Bezerk," or old ones like Public Enemy's "Public Enemy No. 1." That's all Rubin's work. Hit singles over and over again. His style is still entirely 1980's boom-bap with 808 drums. No need to evolve when everyone else quit doing it.
Notable Credits: Run DMC, LL Cool J, Public Enemy, Jay-Z, Beastie Boys, Red Hot Chili Peppers, Geto Boys, Sir Mix-a-Lot, Limp Bizkit, Lil Jon, Linkin Park, Kanye West, Wu-Tang Clan, and lots more…
#2 – Timbaland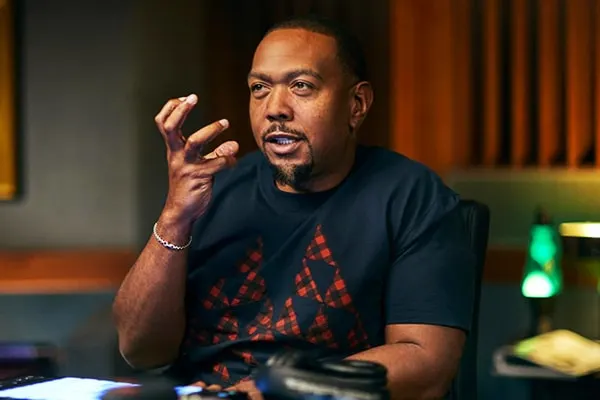 Top Strength: Throwback Synth
Timbaland busted on the scene and climbed fast with hit single after hit single for big artists. Even in the past he had his own unique style, but in the 2010's he re-invented his style to include a lot of 80's influenced synth hits and melodies. From there it was all history as he cemented his slot in the top 10.
Very few producers have a truly unique style that took them to the top. Even among this list, Timbaland is the only who's carved out his own niche. There was a period of time where at least half of the songs you'd hear on the radio included one of his instrumentals.
Notable Credits: Ginuwine, Aaliyah, Missy Elliot, Jay-Z, Bubba Sparxxx, Justin Timberlake, 50 Cent, Beyonce, Nelly Furtado, Magoo, Lil' Kim, Pastor Troy, Fatman Scoop, Xzibit, LL Cool J, and tons more…
#1 – Dr. Dre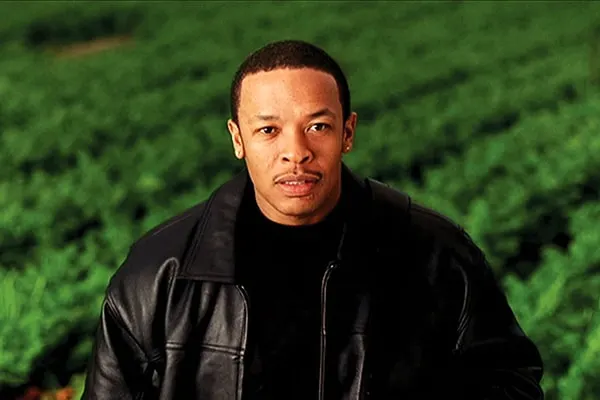 Top Strength: West Coast Style
Few producers have had such an illustrious career as Dr. Dre. His style started out as what we might call G-Funk, then quickly moved into gangsta rap and continued to evolve with the new wave of West Coast artists like Xzibit and The Game.
The pressure has become so high for him to continue to change the game that his next album has been scrapped and restarted many times and likely will never see the light of day. Thankfully the best tracks of each potential album end up being released as singles.
Notable Credits: N.W.A., Dr. Dre, Snoop Dogg, Eazy E, 2Pac, Eminem, Xzibit, Kendrick Lamar, 50 Cent, The Game, The D.O.C., Nate Dogg, Tha Dogg Pound, G-Unit, D12, Above the Law, Busta Rhymes, Warren G, Young Buck, and tons more…
Runners Up: Who's Almost a Best Producer?
The competition for being one of the top hip-hop producers is becoming more and more stiff, but a few famous rap producers are very close to taking a slot away from one of the more old school beat makers. Here's the potentials that are well on their way:
DJ Premier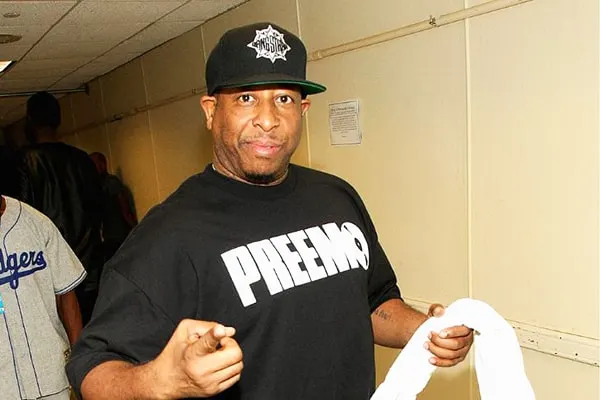 Top Strength: New YorK Style
Like the RZA above, DJ Premier (aka Preemo) is a master of the East Coast sampling sound mixed with old school boom-bap. His samples of choice tend towards the soul, funk, and jazz genres mixed with turntable scratching.
Preem got his start as half of the group Gang Starr with Guru. Since then, he's not only produced beats for the top artists across the decades but he's lending his skills to all of the notable up-and-coming rappers as well. He cares about the culture and will work with anyone proving they're authentic as well.
Notable Credits: KRS-One, Big L, Jay-Z, Mobb Deep, Nas, Royce da 5'9″, Mos Def, Notorious B.I.G., Gang Starr, AZ, Big Daddy Kane, Common, Rakim, Snoop Dogg, Jeru the Damaja, Slaughterhouse, Blaq Poet, Anderson .Paak, and many more…
The Neptunes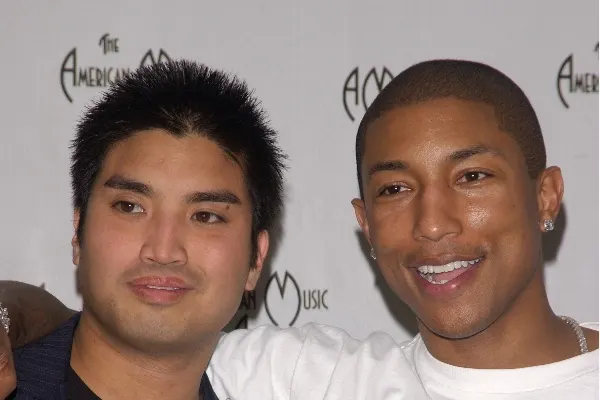 Top Strength: Versatility across genres
Before becoming one of the most powerful production duos in music history, Pharrell Williams and Chad Hugo (you probably know them better as The Neptunes), were just two friends from Virginia Beach with a passion for beats. Their adventure into the world of music kicked off when they got spotted at a high school talent show. Before you knew it, they had us all grooving to killer tracks like "Grindin'" by Clipse and "I'm a Slave 4 U" by Britney Spears.
These Neptunes truly knew how to whip up some fresh beats, sprinkle it with tight production, and sauté it across all kinds of music genres. Their brand of electro-pop tunes wowed us all, breaking molds and setting a new standard for the kids on the block. If you ask me, they didn't just carve out a niche for themselves, they practically earmarked an entire decade with their distinct sound.
Notable Credits: Britney Spears, Jay Z, Justin Timberlake, Snoop Dogg, Gwen Stefani, Usher, N.E.R.D, Clipse, Kelis, Beyoncé, Madonna, Shakira, No Doubt, Nelly…
Mannie Fresh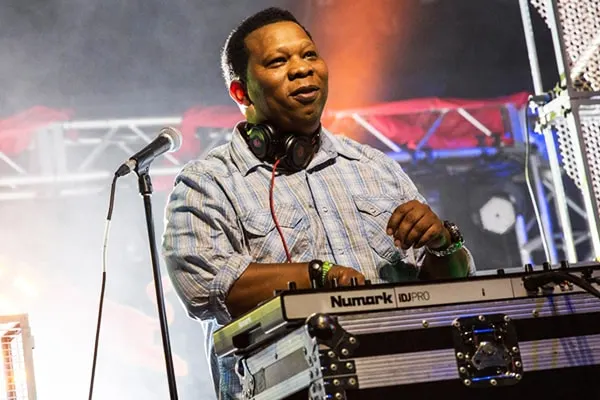 Top Strength: High Energy & Southern Style
Mannie Fresh's decade long run with Cash Money Records and as a member of the Big Tymers was enough to launch him way up the list. Like No Limit Records, Cash Money completely monopolized the rap game for a period of time, and he was behind most of the beats.
He's still working with some of his old label mates, notably Lil Wayne. He's broadened his scope to work with a lot of other artists, still many coming out of the south, which his style is completely suited for.
Notable Credits: Juvenile, B.G. Lil Wayne, Hot Boys, Big Tymers, T.I., T-Pain, U.N.L.V., Pimp Daddy, Noreaga, Funkmaster Flex, Mack 10, Turk, Baby, David Banner, Petey Pablo, Webbie, Bun B, Chamillionaire, Slim Thug, Trina, Young Jeezy, Chingy, Mike Jones, and so forth…
Scott Storch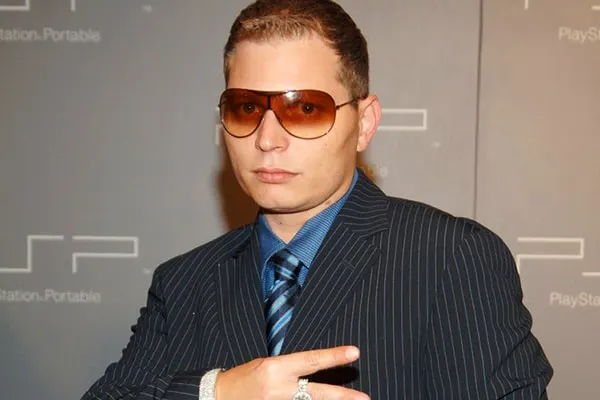 Top Strength: Pop Hits
Scott Storch got his start as the keyboard player for the Roots. It didn't take long for other artists to notice his skills on the piano. Once he played the piano on "Still D.R.E." beat by Dr. Dre, the rest was history. He began creating huge hits like "Lean Back" by Terror Squad and many more.
Storch had to take a long break due to personal reasons, but he's back and climbing the charts again. With enough time and evolution he can absolutely take a top spot on this list. His style is what I'd describe as "club music" which never goes out of style, sadly.
Notable Credits: The Roots, Dr. Dre, Xzibit, WC, Ja Rule, G-Unit, Jadakiss, Fat Joe, 50 Cent, Chamillionaire, DMX, Remy Ma, Ice Cube, The Game, Birdman, Gucci Mane, Big Boi, Shaggy, T.I., 6ix9ine, and countless more…
Seven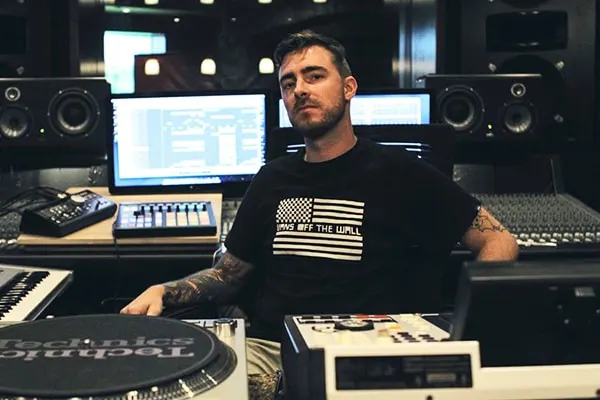 Top Strength: Music Theory
Seven is absolutely taking over a sector of the underground scene. His first big break was landing an instrumental on a Tech N9ne album, and he was then brought in-house and is taking care of a lot of the Strange Music needs.
His style shows a willingness to bring more music theory, orchestration, and arrangement skills to the rap game than any other producer has been using. He has his own progressive style that reminds me a lot of the beats coming out of the Las Vegas area.
Notable Credits: Tech N9ne, Mac Lethal, Krizz Kaliko, Prozak, Kutt Calhoun, Big Scoob, Brotha Lynch Hung, Stevie Stone, Ces Cru, Wrekonize, Rittz, Murs, JL, Twiztid, Insane Clown Posse, Mayday, Ubiquitous, The R.O.C., and many more…
Stu Bangas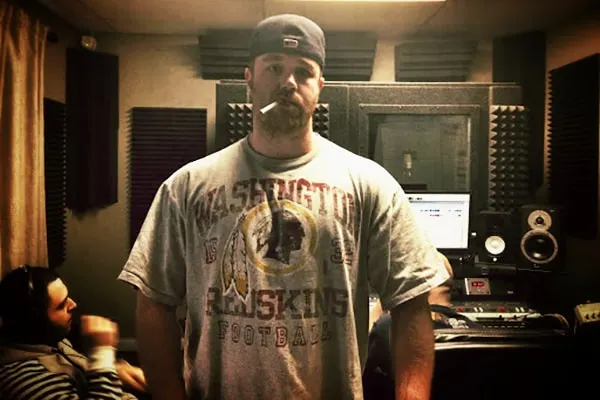 Top Strength: Orchestration
Like Seven above, Stu Bangas has an entire sector of the underground scene that he's dominating, largely around Philadelphia. His style features a lot of sub-bass, hard drums, and a lot of high frequency synthesizer work. He leaves the middle frequencies open for the vocals, leading to very clear mixes.
His style has evolved quite a bit, leading to him having a huge skillset of various sounds he's mastered. Among these styles, my favorite are his dark beats and his 70's inspired street style. Other artists are obviously hearing and appreciating his style as well.
Notable Credits: Esoteric, Blacastan, Ill Bill, Vinnie Paz, Apathy, Sean Price, Army of the Pharaohs, Cappadonna, Chino XL, Reef the Lost Cause, Blaq Poet, Rite Hook, Heltah Skeltah, Copywrite, and a lot more…
Honorable Mentions for the Best Producers of All Time
There are so many great hip-hop producers out there. We can't mention them all but we can at least quickly shout out a handful of others that deserve recognition. Some of those include:
J Dilla (Jay Dee) worked with artists like A Tribe Called Quest, De La Soul, The Roots, The Pharcyde, Madlib, Common, and more. He died in 2006 and was one of the most influential producers in the game.
No I.D. is best known for his work with Common but is still on top of his game, producing most of Jay-Z's most recent hit songs.
Pete Rock is a veteran responsible for singles by classic artists like Pete Rock & CL Smooth, Gang Starr, Heavy D & the Boyz, Brand Nubian, Kid 'n Play, EPMD, Doug E. Fresh, and tons of old school hitters.
Jermaine Dupri has been pumping out hit singles since 1997 for artists like Usher, Mase, and countless others. He absolutely ran the Atlanta scene for decades.
Swizz Beatz got started producing for artists like DMX and Bone Thugs-N-Harmony. He's been dominating since 1988 and perhaps deserves a top 10 spot, honestly.
El-P is a veteran of the New York scene, producing for artists like Aesop Rock, Cage, Murs, Jedi Mind Tricks, and that whole scene. Recently he's a huge rapper with Big Mike in the group Run the Jewels.
Metro Boomin excels at the Atlanta and trap styles of beat production. He's responsible for countless current hits by the likes of Drake, Post Malone, Big Sean, and more.
Madlib collaborated with MF DOOM, J Dilla and Freddie Gibbs. Born in a family of musicians, he is also famous for his work as a DJ and rapper.
J.U.S.T.I.C.E. League is a Grammy winning duo from Florida with far too many credits to even try to mention. You've heard them, rest assured.
Bangladesh has been pumping out hits for 20 years now for artists like 8 Ball & MJG, Ludacris, Lil Wayne, and countless more. His style is so versatile it can't be easily described.
Lex Luger for his absolutely hard and hype beats used by Waka Flocka Flame, Rick Ross, Ace Hood, Wale, Snoop Dogg, Wiz Khalifa, Juicy J, and more.
As you can see, this is a competitive industry that takes a lot of business acumen, musical knowledge, and creativity to make your way up the list. Even the honorable mentions are better than most of us could ever hope to be. The list of best hip-hop producers of all time will change over the coming years but not by much. Kanye is the most recent shake-up, and it can happen again.