Once upon a time, success was measured by your ability to hunt and start a fire. No hunting? No fire? No food, no warmth. No food, no life within which to attain success.
Nowadays, success is more commonly measure by the size of your rims and the girth of your golden chain. Often it's not even about how much money you made, but how much you spent. At least, success in the rap game is measured that way.
What's the true measure of success? Is it just being happy, and doing what you love with your free time? Is it leaving a legacy of helping others? Does being rich necessarily mean having a lot of money, or does it mean you have great relationships, hobbies that you love, and a certain joie de vivre? For the purpose of this article, we're going to use net worth as our barometer for richness. That means that if a rapper blows their fortune faster than they acquire assets, then they don't make the cut.
So join us as we take a look at the…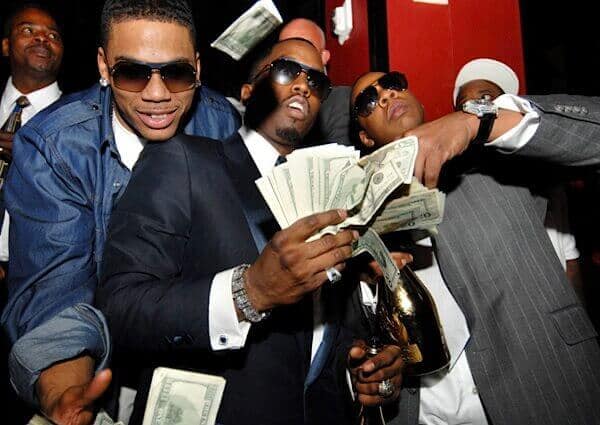 Richest Rappers of All Time
Now, not all of these folks earned their money just through rap, but that's okay – if they went on to own successful businesses or endorsements, or however else they earned their money – as long as they're known as a rapper and got their start that way – they're eligible for this list. Got beef? Let us know on Twitter or Facebook.  As of 2013, the list looks like:
8. Timbaland with $85 Million.
7. LL Cool J with $100 Million.
6. Birdman with $110 Million.
5. 50 Cent with $250 Million.
4. Dr. Dre with $260 Million.
3. Master P with $350 Million.
2. Jay-Z with $475 Million.
1. P. Diddy with $500 Million.
Everyone on this list has been a rapper, but also parlayed the popularity and resources they achieved through their rap careers into successful business ventures, some related to music and some in completely different fields (Like Vitamin Water, for example.)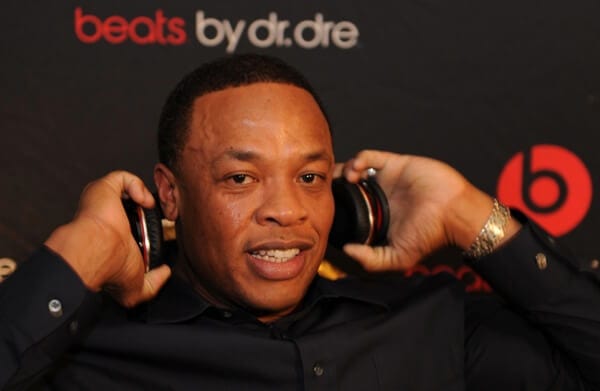 2015 Update: Dr. Dre has shot to the top of this list by selling his Beats by Dre headphone company to Apple.  He's now a billionaire!  Not bad for consumer headphones.  You guys will care more about these studio headphones.
2018 Update: Things have really changed.  Most of the players on the list have increased their worth.  Some important rappers were missing, such as Snoop Dogg and Ice Cube, both of which are worth around $150 million thanks to their lucrative television and movie arrangements.  Drake has joined the club at around $90 million.  Lil Wayne and Pharrell both are sitting around $150 million as well with their record labels and production companies, respectively.  And of course, Kanye West is up there at $160 million.  Eminem gained his fortune after this list was written and is sitting around $220 million currently.
People have also been asking about PartyNextDoor's net worth.  He's coming in around $850,000.  Not even remotely on the chart.  There's a lot of pop star's bragging about their cash, and while just under a million is nothing to sneeze at, these youngsters have a long climb to the top if they want to match the veterans in the game.