Nothing is more fun than the mid-year time when the new data comes out and we can update this list. It's not often that you see a huge shift in the list of top 10 richest rappers in the world.
Usually it's the same players and their net worth moving up or down a bit based on investments. No matter how it shakes out, we include all of the data we can get from publicly available sources. It may not be perfectly accurate, but it's pretty darned close.
What you'll notice as you read along, and find inspiring as an upcoming rapper, is that:
It is absolutely possible to become extremely wealthy as a rapper or hip-hop artist.
As you grow in popularity and income, you can break into Hollywood, start other businesses like clothing lines, and make all kinds of investments to increase your wealth drastically.
It's a huge grind and it's often not even about skill, but about connections. Many spit rhymes for decades and never break through, but those that do have a great chance to join the following list of the top 10 richest rappers in the world...
#10 - Snoop Dogg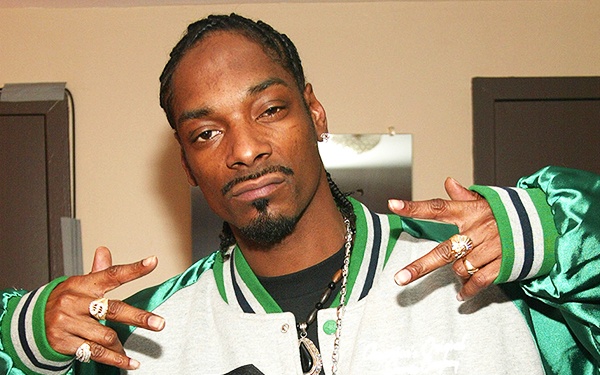 Net Worth: $135 MILLION
Change: +$3M & ↑1 - Snoop Doggy Dog, also known as Calvin Broadus, is another protege of Dr. Dre. After a long stint on Death Row Records, he left that label to join Master P's No Limit Records. Jumping to several other labels after that never slowed him down, producing 16 solo albums and a handful of collaborative efforts.
He later became an investor in various businesses related to the sticky icky. He even has a smart phone app called Snoopify that generates $30,000 in weekly sales! He's also been in countless Hollywood films, television shows, and even video games.
Trivia Fact: Calvin has had 17 Grammy nominations, been inducted into the WWE Hall of Fame, and has a star on the Hollywood Walk of Fame. He released his first gospel album in 2018 called Bible of Love. In 2012, Snoop Dogg became Snoop Lion for a reggae album and documentary. In 1993, Snoop was acquitted of a very heinous crime in a prolonged and high profile case.
#9 - Pharrell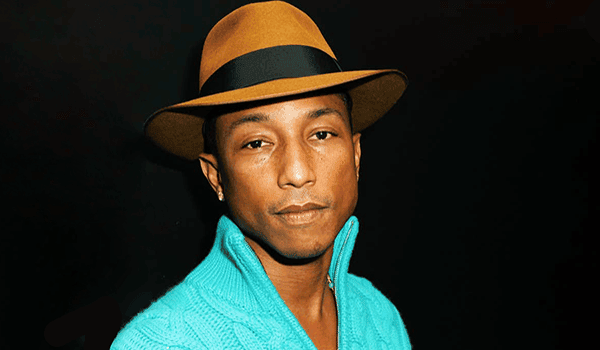 Net Worth: $151 Million
Change: +$5M & ↑1 - Pharrell Williams got his break as part of the beat production duo The Neptunes, and then pushed it higher as the lead vocalist of N*E*R*D. His production skills led to him being the go-to beat maker for hip-hop and R&B artists for years as well.
This ultimately landed him ten Grammys, and his songs in film have even won him Academy Awards. He even became a coach on TV show 'The Voice.' He now runs a record label and multimedia creative collective called 'i am OTHER.'
To top things off, he's partnered with tons of international companies to create streetwear brands, sneakers, jewelry, sunglasses, furniture, sculptures, textiles, and so much more. He's on the grind for sure.
Trivia Fact: Esquire named Pharrell the best dressed man in the world. He's an avid skateboarder with a half-pipe inside his house. He composed the entire soundtrack for the Despicable Me animated movie. He's the 12 artist to hold the #1 and #2 spots on the Billboard Top 100 at the same time.
#8 - Lil Wayne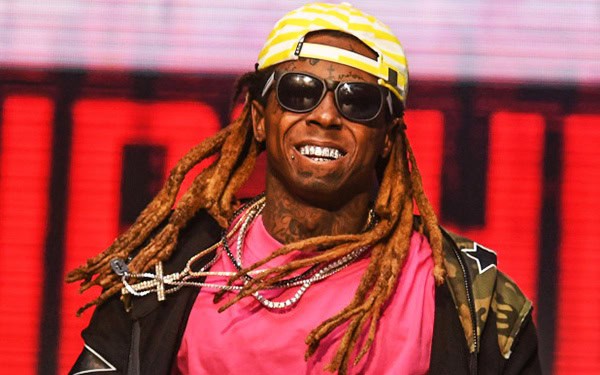 Net Worth: $153 Million
Change: +$3M - Weezy was doing just fine as a Cash Money rap artist, but once he broke off from Birdman (also on this list!) and started his own label Young Money, things really took off. As a former member of the Hot Boys, he became the hottest act on Cash Money once Juvenile left the label.
He also had a stint as the go-to guy for guest appearances, netting him tons of royalties. He's the first male to surpass Elvis Presley with the most Billboard Hot 100 songs, coming in at 109 total thus far. He's earned his spot as one of the best-selling artists of all time and will continue to climb as he keeps launching super stars like Drake and Nicki Minaj.
Trivia Fact: His real name is Dwayne, but he dropped the 'D' out of disappointment with his absentee father. At the age of 12, Wayne survived a gun shot wound to the chest, which he revealed decades later was an act of self-harm. His favorite band is Nirvana. Among his many tattoos is a portion of Jay Z lyrics on his leg.
#7 - Birdman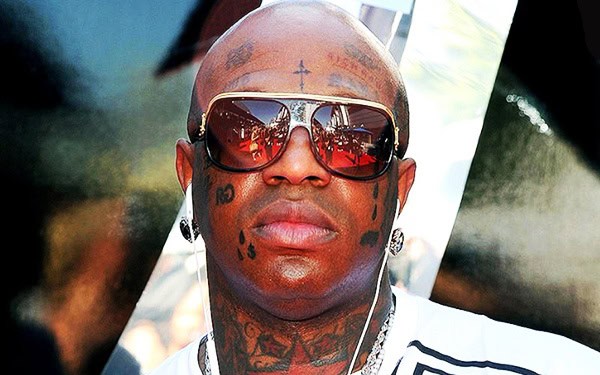 Net Worth: $163 Million
Change: +$3M - Edging out Lil Wayne (partially because he earns a portion of Birdman Jr.'s old recordings) is Bryan Williams, also known as Birdman. He's a co-founder of Cash Money Records, member of Big Tymers, and has released four solo albums.
He discovered Lil Wayne at the age of 9. Like Master P's No Limit Records, Cash Money Records owned the game for years on end, netting Williams seemingly endless revenue streams. He continues to work with upcoming artists, bringing them attention and keeping himself relevant.
Trivia Fact: Like 50 Cent, Birdman has had endless beefs and legal issues, but has evaded going bankrupt. He started an oil and gas exploration company with his brother and co-founder of Cash Money Records that never got off the ground, despite Bryan getting a tattoo of an oil pump on the side of his head (which has been covered with another tattoo since).
#6 - Eminem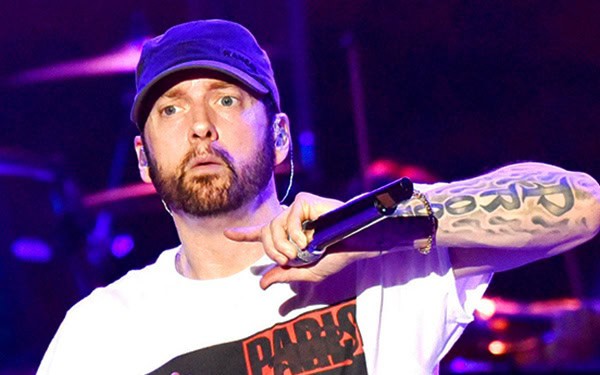 Net Worth: $210 Million
Change: +$10M & ↓1 - Marshall Mathers is another Dr. Dre protege that spawned his own record label, Shady Records, and launched his own set of super stars. He has earned 15 Grammy Awards and is the first rapper to receive the Academy Award for Best Original Song from his movie 8 Mile, in which he was the lead actor.
Mathers is author as well. He'd absolutely be in a higher position on this list if he invested outside of music as much as other artists have, and not have been sued countless times. He's one of the only few on this list to also feature in the list of best rappers of all time.
Trivia Fact: Eminem was once assaulted by a bully in elementary school, receiving a serious head injury. His family sued the school but the judge dismissed the case, saying schools are immune from lawsuits. Marshall wrote about this experience in the song 'Brain Damage,' and his bully later sued him for invading his privacy and placing him in a negative light. The judge dismissed this case too, delivering the verdict in rhyme form. Eminem has been sued by his own mother for slander, too.
#5 - Kanye West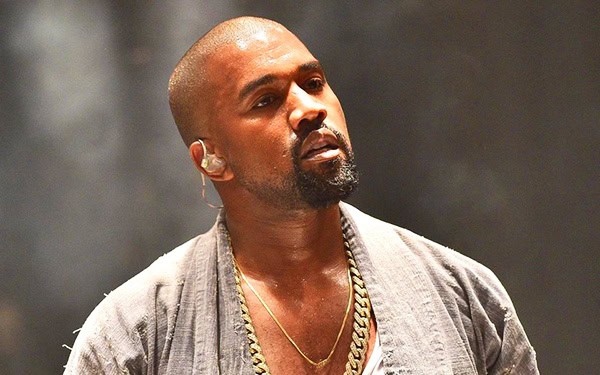 Net Worth: $240 Million
Change: +$40M & ↑1 - Yeezy got his break with Jay-Z's label, creating instrumentals for their albums. He was sought after by the most successful rappers for years for his beats. Ultimately he was allowed to release his own record which was a huge success, launching his career as an all-time top emcee.
Like others, he's started his own record label GOOD Music. He's won 21 Grammys so far, making him one of the most awarded artists of all time. His clothing line Yeezy has released shoes and other merchandise with companies such as Nike and Louis Vuitton. He's broken into acting, architecture, politics, design, and many other industries.
Trivia Fact: Kanye married Kim Kardashian, perhaps the largest reality TV show star of all time. He was in a car wreck and broke his jaw. The song "Through the Wire" is about this event and features slurred vocals, recorded while his jaw was wired shut.
#4 - Master P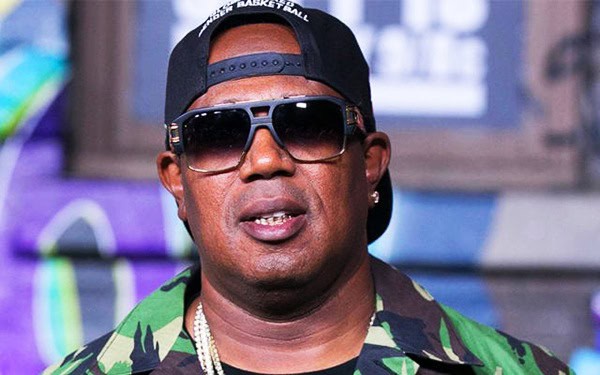 Net Worth: $250 Million
Change: +$20M - Percy Miller made unbelievable amounts of money while his record label No Limit Records was owning the rap scene. He launched countless stars in that time, striking while the iron was hot and releasing as much as ten times the number of albums as previous years. He managed to sign Snoop Dogg for a three album deal in the late 90's.
Thought he broke into television, movies, and even professional wrestling, he's broken into the travel, real estate, stocks, toys, sports, cars, and other industries. He managed to do all of this without winning any of the major music awards. He's the king of diversified income.
Trivia Fact: Percy had a contract to play for both the Charlotte Hornets and Toronto Raptors in the 1999 pre-season, out of which he did not graduate. He played in minor leagues successfully though. He ran a WCW stable called the No Limit Soldiers, where his crew feuded against The West Texas Rednecks. He also appeared in season 2 of Dancing with the Stars.
#3 - Diddy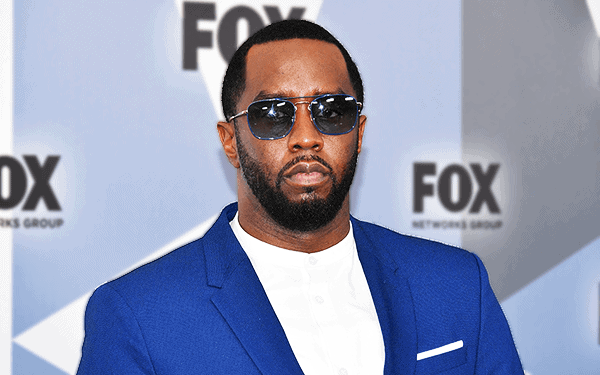 Net Worth: $820 Million
Change: -$10M - Sean "Puffy" Combs is a media mogul. His label Bad Boy Entertainment launched the east coast king The Notorious B.I.G. and other artists like Mase. He's not only one of the richest rappers but one of the top 10 richest musicians in the world.
He's had major success with his Sean John clothing company and line of perfumes. His reality TV show Making the Band was one of MTV's greatest shows. He's appeared in a handful of movies, invested into countless businesses, including being the brand ambassador for Ciroc. His music has earned him countless awards, including 12 Grammys.
Trivia Fact: Puff Daddy, like many of the wealthiest people on the planet (Bill Gates, Steve Jobs, Kanye West), is a college dropout. He quit his business major, and that didn't stop him from one of the top 40 entrepreneurs under the age of 40 in 2002, according to Forbes.
#2 - Dr. Dre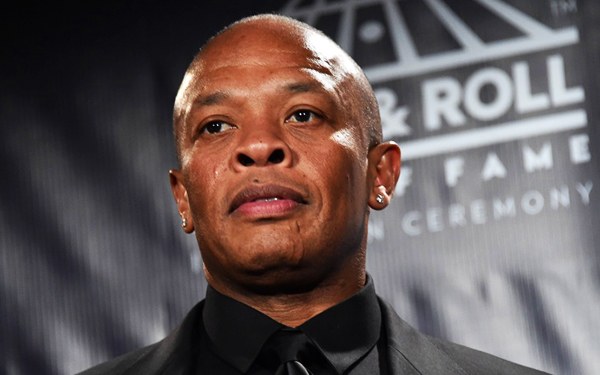 Net Worth: $800 Million
Change: +$60M - Andre Young makes a fortune from lots of income streams, from countless royalties, launching proteges like Snoop Dogg, Xzibit, Eminem, and 50 Cent. His focus on creating other superstars has limited his personal time, leading to only two of his own album releases. This effort has also led him to being one of the top 10 best producers in the game.
His early work with N.W.A., Death Row Records, and then his own label Aftermath Entertainment led to enough income and notoriety to start several other ventures into the film industry, philanthropy, and entrepreneurship.
Trivia Fact: Dr. Dre built up the company Beats By Dre, easily the world's best headphones in terms of sales and marketing, so much so that Apple purchased the company in 2014 for a total of $3 billion, launching Dre way this list, almost to the top...
#1 - Jay-Z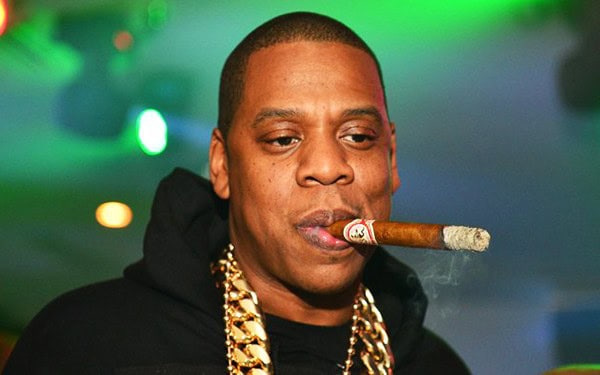 Net Worth: $1.00 Billion
Change: +$100M - Sean Carter has scored over 22 Grammys and sold over 100 million records. But that's just a fraction of the income he gets from his label Roc-A-Fella Records and his clothing line Rocawear. He also invests in several projects, like the music streaming service Tidal and his company Roc Nation Sports, in which he's a licensed sports agent.
He's the first rapper to be inducted into the Songwriters Hall of Fame. He holds the record for the most #1 albums on the Billboard 200, which is currently 14 albums. He's now investing into smart phone apps and TV and films.
Trivia Fact: Jay-Z was once president of Def Jam Recordings. He married Beyonce, and their combined wealth was not enough to outbid Notch, the creator of Minecraft, for a Beverly Hills mansion. He's part-owner of the Brooklyn Nets basketball team.
Who's Dropped Out of the Top 10?
Not everyone that reaches the status of top 10 richest rappers in the world manages to stay there. Earning your money is one game, keeping it is another. Here is a list of our fallen friends who either tanked their net worth or were bumped off by new artists.
50 Cent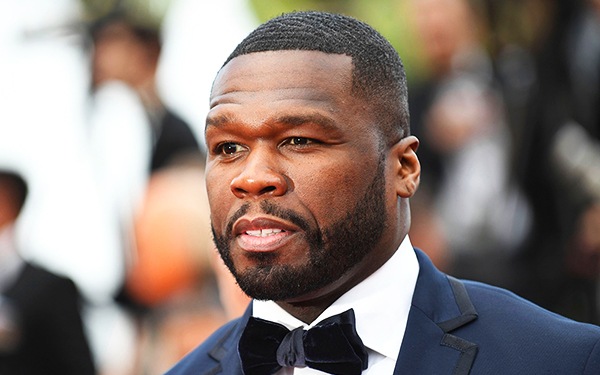 Net Worth: $30 Million
Change: -$120M - After being discovered by Eminem, Curtis Jackson's first studio album was a smash success thanks in part by Dr. Dre's instrumentals. This record spawned a semi-biographical movie of the same title, Get Rich or Die Tryin'. This led to future Hollywood roles.
Like others, he soon founded his own label, G-Unit Records, and released group projects under the name G-Unit. He is now working on his 6th album, with the previous ones earning him countless music awards.
He has since become quite the entrepreneur and investor, including mining operations, flavored water, boxing promotion, and more. In 2015, he filed for Chapter 11 bankruptcy protection after several bad investments, lawsuits, and runaway expenses destroyed his net worth.
Trivia Fact: Curtis was once shot nite times at close range, including one to the face, giving him his distinctive slur in his vocals. 50's minority stake in Vitaminwater netted him $100 million after taxes when Coca-Cola purchased the parent company.
Ice Cube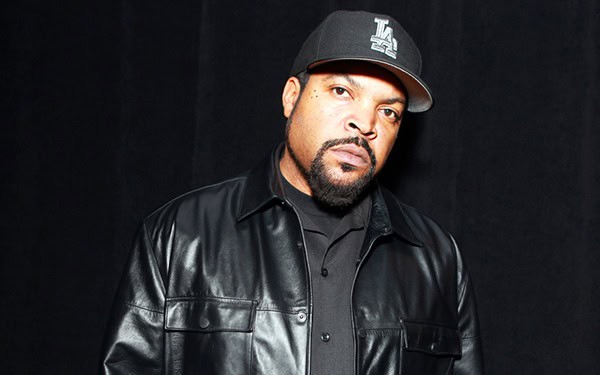 Net Worth: $100 Million
Change: +$1M - O'Shea Jackson has been in the game as long as Dr. Dre, starting in the same group called N.W.A. After an illustrious solo career including 10 albums, he ventured into Hollywood films and television, starring in classic urban movies, comedies, and even children's movies.
His music career continued as a member of the successful Westside Connection. As an entrepreneur Jackson owns a clothing line, Solo by Cube, and a 3-on-3 basketball league called Big3. He's still stacking up music and movie awards to this day.
Trivia Fact: His rap name comes from a threat his older brother gave him, in which O'Shea would be "slammed into a freezer and only pulled out once he was an ice cube." His cousin is none other than Del the Funky Homosapien. He began writing rhymes at age 9 and sold his first song at 16 to later N.W.A. group member Eazy-E.
Who Will Claim a Richest Rapper Spot Next?
Excluding anyone that has fallen off the top 10 list, who else has a chance to become one of the top 10 wealthiest rappers in the world? Here's the closest tycoons thus far:
Drake at $125 million thanks to his solo career, OVO Sound record label, endorsements from Sprite, Burger King, and Whataburger. He's a global ambassador for the Toronto Raptors NBA team. He's got a huge deal with Apple Music and has launched Virginia Black, a whiskey company.
Timbaland at $85 million in part due being a go-to producer for beats, launching artists like Missy Elliot, Bubba Sparxxx, and Aaliyah. His Mosley Music Group includes artists like Nelly Furtado.
Will.i.am at $75 million thanks to his countless production credits, success with the Black Eyed Peas, and acting and fashion activities.
Pitbull at $80 million due to his pop hits, product endorsements with Kodak, advertising deals with Walmart, and work with FIFA.
Nicki Minaj at $85 million for quickly becoming one of the best selling artists of all time. She's broken into voice acting and film, and received product endorsement deals with MAC cosmetics, Casio, and more.
LL Cool J at $110 million, who many consider the G.O.A.T. Despite his lack of Grammys, he owned the 90's and broke into film and TV in ways others have struggled.
It's obvious that to hit this list, you need to either be a complete musical monster like Eminem, or venture into tons of other businesses and investments. Plan accordingly! When one of you reaches the list, remember us little guys.