Every rap fan has had this conversation... heck, it's probably exploded into a full blown argument. And that's "Who's makes the list of the best rappers of all time?" Everyone has an opinion and it's usually based on popularity instead of skill.
This list doesn't care about who's popular. It doesn't give bonus respect points to those who are old school. It doesn't matter who calls themselves the G.O.A.T. All we care about is pure, technical skill levels, whether they're on a major label or an independent outfit. They need to have been on the scene long enough to prove they can stay consistent, too.
That means we're analyzing advanced rhyme schemes, multisyllabic rhyming, keeping the lyrics sensible while dancing through these technicalities, and also being genuine and authentic in their messaging.
We'll start with the top 10 best rappers of all time, then we'll move on to the runners up who are real close to breaking into the top of the list. Finally, at the end, there's still more rappers who have what it takes but need a bit more time for refinement and maturity.
If you don't find your favorite rappers somewhere on this page, you should explore some of the artists listed and see if they expand your horizons and ideas of what's possible or complex in the rap game.
What's also interesting is to see which one of these artists makes the list of the richest rappers as well. Does popularity equal skill and vice versa? The answer might surprise you. But in the meantime let's do this, counting down the list of the best rappers of all time...
#10 - Lil Wayne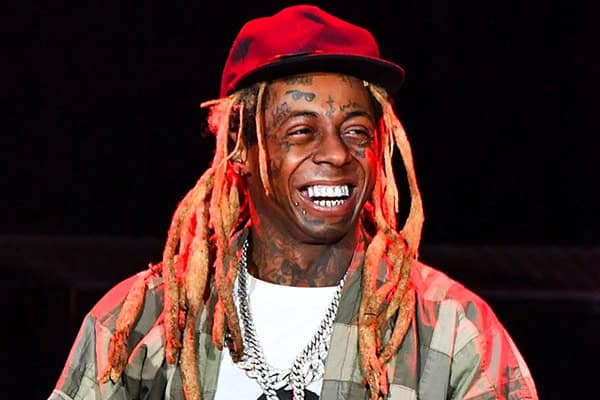 Top Strength: Wordplay
Some may scoff at this placement on the list, but Lil Wayne is deserving. Ignore his silly auto-tuned sing-song rapping in his radio-centric singles and you'll find a truly skilled lyricist. For decades now he's honed his craft to include multisyllabic rhyming, clever rhyme schemes, and gobs of wordplay.
He actually popularized, and some might argue invented, the use of analogies (instead of similes) in his wordplay along with his Young Money label mates, which plays out more like a joke with a punchline than anything else. His standout skill is that he never wastes a line. They're packed full of these jokes that happen so fast you can't even take them all in with one listen.
Trivia Facts: Wayne started his professional career at age 13 when Birdman signed him to Cash Money Records. He later joined the Hot Boys which launched several best-selling artists like Juvenile. He's sold over 100 million records, landing him as a world's best-selling musician. He's got 5 Grammys, 11 BET Awards, and much more.
#9 - MF Doom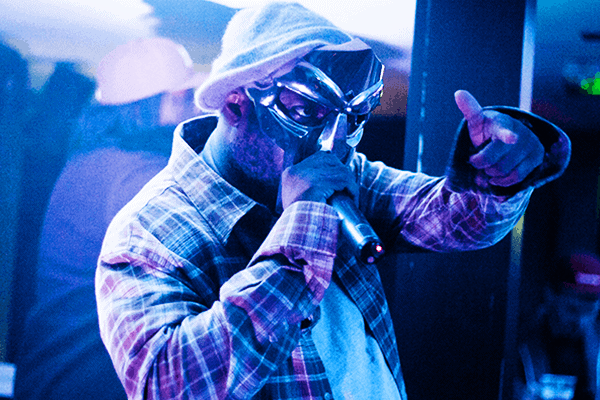 Top Strength: Multisyllabic Rhyming
Yes, he wears a Doctor Doom mask. Yes, his lyrics are often comical and goofy. And yes, you'll rarely hear a more complex rapper than MF Doom. There's countless videos on YouTube trying to dissect his rhyme schemes, and they all fall short. Good luck analyzing it live as you listen.
MF Doom, like Kool G Rap, is highly respected by other, far more popular rap artists, but never rose to stardom himself. It's not stopped him from having widespread success in the underground scene and even bridging over to voiceover work for cartoons.
Trivia Facts: MF Doom has done countless group albums, most notably Danger Doom with Danger Mouse, which led to collaborations with voice actors from Adult Swim's Aqua Teen Hunger Force. He's been known to send imposters on stage to perform his songs while hiding behind the mask.
#8 - Royce Da 5'9"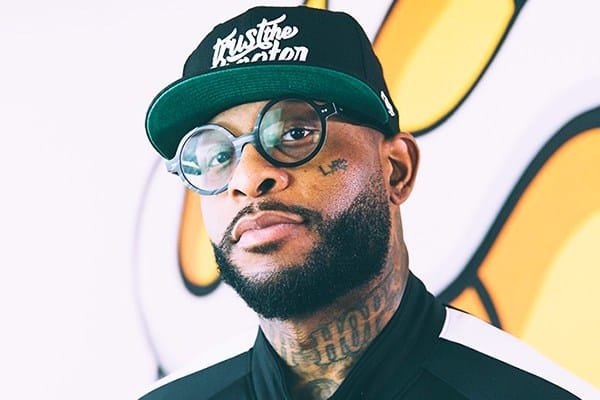 Top Strength: Rhyme Structure
Royce has been around forever, even hired to ghostwrite for P. Diddy and Dr. Dre in the past. His most notable skill, that you hear less in his current, more pop-oriented sound, is his incredible rhyme schemes. In a couplet, his first bar will be incredibly short, allowing the 2nd bar to be extremely long, and when it lands back on the final multisyllabic rhyme, you get your mind blown.
He's also extremely skilled with internal rhymes that are either stand-alone or are parts of the external rhyme. Over time his lyrics became more authentic and mature, where the message fits perfectly into the complexity of the rhyming rather than suffering from it.
Trivia Facts: Royce came up with Eminem and even had a duo called Bad Meets Evil, which nearly 20 years later would finally come to fruition. A series of bad business events kept him from rising to the top with his Detroit co-horts like D12, but eventually he hit it big with the group Slaughterhouse.
#7 - Kool G Rap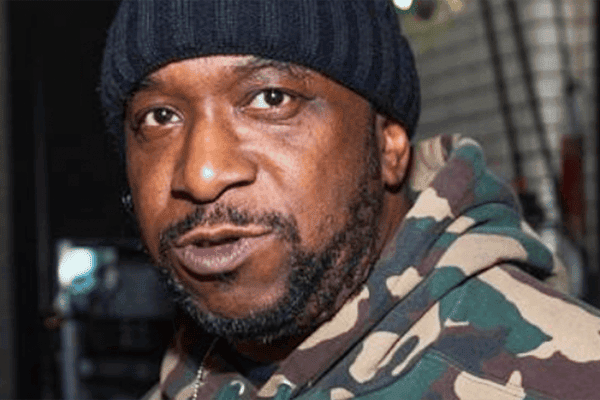 Top Strength: Flow
Many of the best rappers of all time call Kool G Rap one of their own favorites. He was an early adopter of multisyllabic rhyming while maintaining that smooth New York flow that inspired several others on this list. While G Rap never hit mass popularity due to his mafioso style of lyrics, anyone who knows rap knows he's a top rhymer.
His breath control, visual narratives and imagery, and flow are only part of what land him on all the "best" lists. If you've never heard him and listen to him, he'll sound extremely familiar due to how many other artists have tried to emulate him. Big Pun, for instance, got his mafioso style from G Rap.
Trivia Facts: He's literally your favorite rapper's favorite rapper. This pioneer got his start with DJ Polo and as a member of the Juice Crew. He's recently put out a group album with Necro, a runner up below also from New York. The "G" in his name stands for Giancana, based on Sam Giancana.
#6 - Nas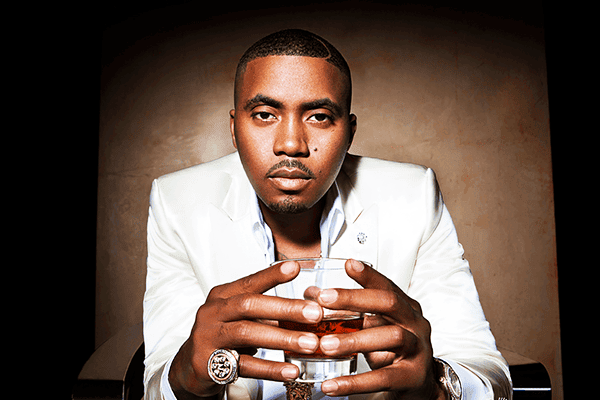 Top Strength: Lyrical Content
Nas has all of the skills of anyone else on this list but likes to be less strict with the rules of technical rhyming. This looseness allows him to have far more involved lyrical content. He bridges the gap between annoying and preachy and casual, where you actually learn things by listening.
Nas is one of those examples of someone who has just enough skills from all the various types that come together but never get in the way of the lyrics (pretty much the opposite of Tech N9ne below). He's in all of the top lists, partially by learning from Kool G Rap and growing from that foundation.
Trivia Facts: Nas has released eight consecutive platinum and multi-platinum records in a row. He held many high-profile beefs with Jay-Z, 2pac, Cam'ron, and Young Jeezy. He has 12 Grammy nominations, 5 MTV Video Music Award nods, and some wins from the BET Hip Hop Awards. He's sold over 30 million records thus far.
#5 - Sage Francis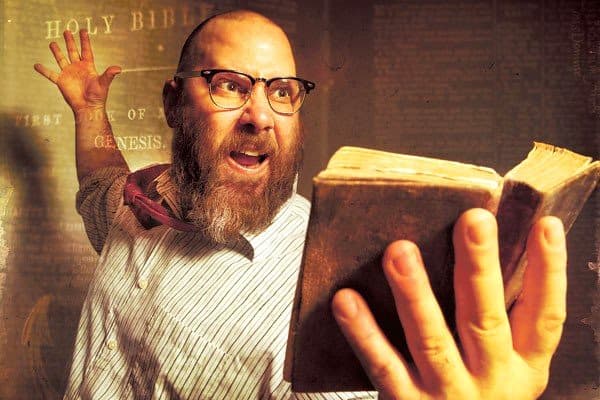 Top Strength: Narratives
Sage Francis comes from the intellectual "backpacker" school of rap, destined to never be mainstream but provides more value packed into each song than any other sub-genre of hip-hop. Francis can do it all as good as any other artist, but his real strength is his story telling and imagery.
Francis could easily be listed even further up the list, but his content is so thick with intellectual content that it holds him back in terms of pure enjoyment. A lot of times it takes actual effort to listen to him as you get sucked into his complexity. He'll find the balance soon and move up, I'm sure.
Trivia Facts: He's the founder and CEO of Strange Famous Records. He began practicing his craft at age 8 while learning while listening to Run DMC and Public Enemy. He has degrees in communications and journalism. He's won Scribble Jam and the Superbowl MC Battle tournaments.
#4 - Jay-Z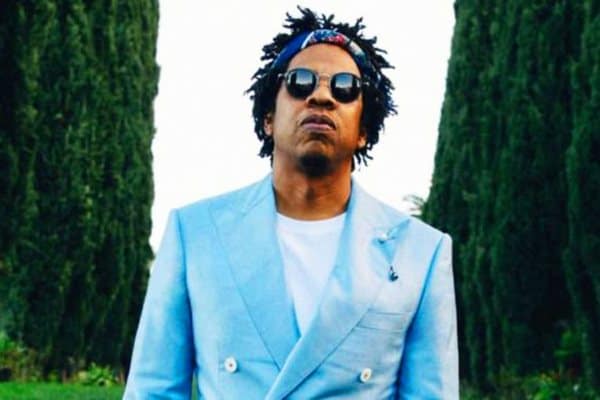 Top Strength: Authenticity
Like Nas, Jay-Z is a rapper who's extremely capable of being overly-complex but chooses to be more loose with his style. This gives him more room to hone and share his message, which is his true strength. When you listen to Jay-Z, you hear a guy who's experienced in life and has a lot of mature things to say.
Everyone loves it, which is why he's the wealthiest American musician and the first rap billionaire. He's in the Songwriters Hall of Fame, has 22 Grammy Awards, and has sold over 50 million albums and 75 million singles. You've heard of Jay-Z and heard his music, what more is there to say.
Trivia Facts: Jay-Z founded Roc-A-Fella Records and the clothing retailer Rocawear. He founded and owns a luxury sports bar chain called 40/40 Club. He bought the streaming service Tidal recently. Perhaps most impressive, he's married to the famous singer Beyonce.
#3 - Chali 2na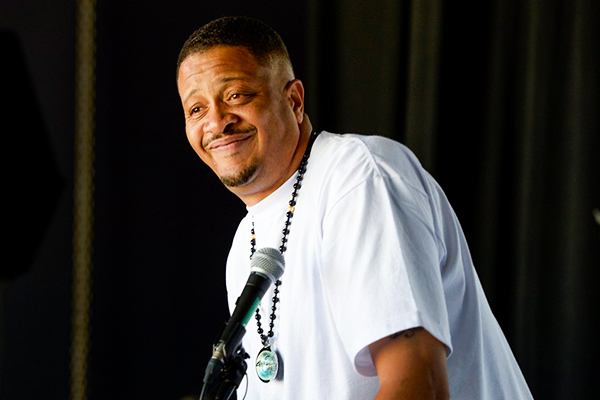 Top Strength: Multisyllabic Rhymes
You know how I've complained above about rappers who try to get complex and their lyrics suffer? Not Chali 2na. He manages to not waste a single chance to place an internal or external rhyme with multisyllables, and his lyrics make perfect sense and are mature. His baritone voice is so pleasant too.
Chali 2na is what mastery sounds like. There's nowhere to improve. The only problem is he chooses to make more uplifting songs (which can get old) and attempts to make pop hits. It's one of my same problems with Big Pun, chasing money with cheesy pop songs. Regardless, Chali is at the top of the rap game in terms of refinement.
Trivia Facts: He's a member of both Jurassic 5 and Ozomatli. His stage name comes from the deep-voiced animated mascot for StarKist Tuna. He's known in the rap world but many were introduced to him from a collaboration with Linkin Park.
#2 - Tech N9ne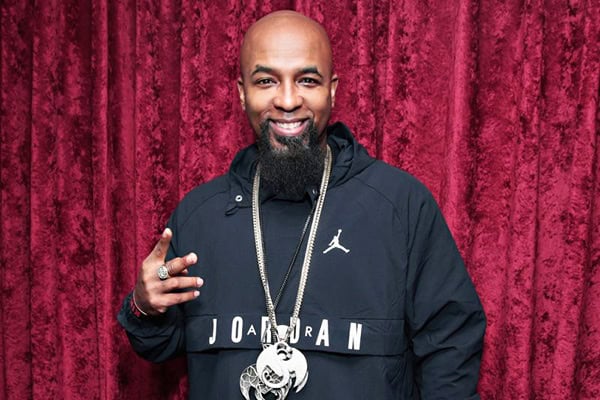 Top Strength: Flow
Tech N9ne has the best flow of all time, hands down, zero questions. His use of triplets, sixlets, complex rhyme schemes, multisyllabic rhyming, weird time signatures, and more puts him almost at the top. His energy is unmatched. So why isn't he number one?
Because he refuses to break out of his complexity. He follows the rules so hard that sometimes he even makes up words or phrases to fit into the multi. It's not a big deal but if he can get past that and perhaps enhance his storytelling, he can easily take the top spot.
Trivia Facts: He's a co-founder of Strange Music. His music has been featured in film, TV, and video games. He's continued to remain independent instead of signing to a major label, and while that's slowed him down a bit he's still finding mainstream success without them.
#1 - Eminem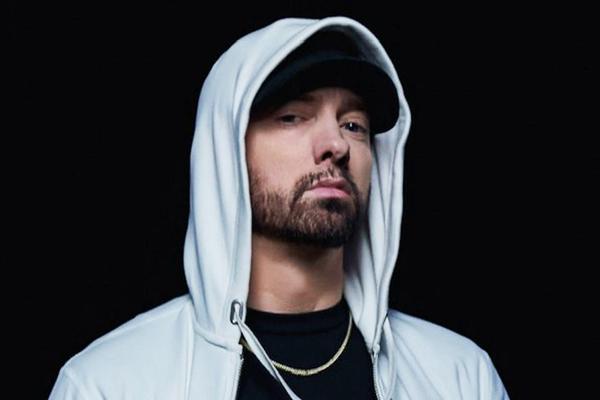 Top Strength: Charisma
If you ask me, Eminem is getting worse with time as he "evolved" through shock rap to sing-song rap to trying to sound like the modern mumble rappers. But if you've heard his discography, especially his earliest work and his freestyles, it's unquestionable... he holds the crown.
Eminem has taken mastery to another level. When he's not worried about mass appeal, his music is next-level in terms of complexity, vocabulary, rhyming phrases you'd never think to put together, etc. His freestyle skills are truly limitless, to the point where he's doing things that seem inhuman.
Trivia Facts: He played the main character in the drama film 8 Mile, based around rap battles. He's won 15 Grammys, 8 American Music Awards, and 17 Billboard Music Awards, among many others. He's had 10 number one albums on the Billboard 200, all debuting at #1. He's the only artist to have achieved this.
Runners Up: Who's Almost a Best Rapper?
There's only room for ten artists above, but there are a few in the game that have the potential to knock a few rappers off that list. Some have been around for decades and some are newer on the scene.
Fabolous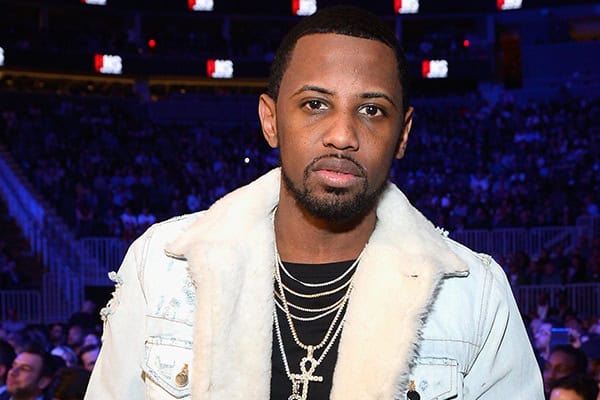 Top Strength: Long Multisyllabic Rhymes
Fabolous is a respected emcee that suffers from the same problems as others, where instead of flexing his insane skills, he dumbs it down and tries to score pop singles. Oh well. If Fabolous continues to use his incredibly long external rhymes and keeps up with his smooth swagger, he can climb back into the lime light with a different, darker image.
Fab had a moment at the top, and he spent it doing love songs with R&B singers on the chorus. That might have earned a lot of short term money but I think it hurt him in the long run. He needs to get back to the gritty topics and flex his technical skill.
Trivia Facts: After a long grind with many major labels, Fabolous ultimately founded his own label Street Family Records and has signed four other artists. He did a horror themed album with Jadakiss in 2017.
Kendrick Lamar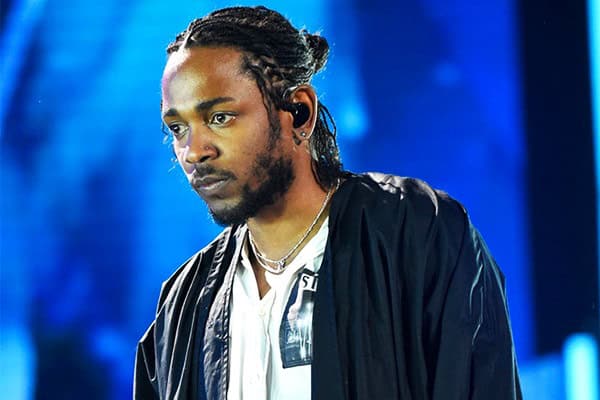 Top Strength: Flow
Kendrick has a lot going for him. His voice, his flow, and his lyrical content fit so perfectly with the jazz inspired instrumentals on his first three albums. He's showing that he can grow and evolve over his discography now, too.
You know someone is on their way when they get tapped to ghostwrite for Dr. Dre, and it seems that's been the case in the past handful of years. An exception to this rule is RBX, who's still one of my favorites. Kendrick is on another level, already being called the "new king of hip hop."
Trivia Facts: He's part of a supergroup called Black Hippy with Schoolboy Q, Jay Rock, and Ab-Soul. He's already earning Grammy Awards, and at the 58th ceremony he received 11 nominations in a single night. He was presented the key to the city of Compton by the mayor in 2016.
Necro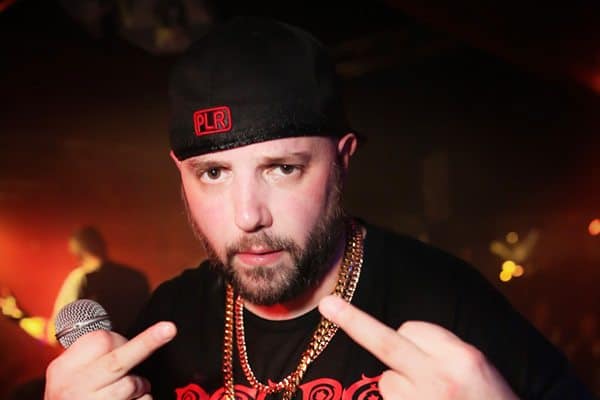 Top Strength: Rhyme Structure
Let me state up front that unless you're really into horror movies and the occult, you're not going to like Necro. However, if you can get past the topics that he raps about, you'll hear an extremely intelligent rapper with an incredible command of rhyme schemes and multis, as well as an insane vocabulary.
Necro is also an accomplished producer, making all of his own beats, and some for the group Non-Phixion, which includes his brother Ill Bill. Like many others, he lists Kool G Rap as one of his biggest influences, as well as those like Big Daddy Kane, KRS-One, Rakim, and LL Cool J.
Trivia Facts: His musical style is a combination of rap and heavy metal, though lyrically you could simply call him horrorcore. He founded Psycho+Logical-Records, which has released over 40 albums to date. He's opened for Run DMC, Sepultura, Insane Clown Posse, and Biohazard.
Who Else is Climbing the Best Rappers of All Time List?
There's a handful of rappers who are the obvious "next up to bat" in terms of skill. All have and will achieve even more underground success, but few will have mainstream appeal. That's okay, because it has nothing to do with our list of the most skilled. These artists are:
Hopsin has the multis, the structure, the flow, and the energy, but he's still hanging onto horrorcore too much, like many other all-time greats.
Canibus has it all, but especially an enticing flow. The only problem is he's too intellectual, rapping about physics and things I enjoy but many others don't.
Aesop Rock is akin to Sage Francis. He's capable of anything, but is too lofty in his lyrics for most. It takes effort to listen to him.
Vinnie Paz has matured and refined his style to perfection, but it can get stylistically repetitive. He can fix that and grow further, I'm sure.
Chino XL is a veteran rhymer with a strong flow that takes advantage of all of the other advanced techniques.
Sean Price is no longer with us, but his most recent rhymes were completely refined along the lines of Chali 2na above. He was ready for the big time.
A$AP Rocky is resolutely modern in his style, bending rap rules but never breaking them. I just think he should focus more on what words mean instead of how they sound.
Drake needs no introduction, a rap powerhouse already featured in the best selling artists and richest rappers lists on our site.
I'm sure there's others that deserve mention somewhere on this list, which is why this discussion always leads to arguments. There's just never enough room or time to mention everyone, and it starts to boil down to different tastes. These are my tastes and opinions, and if you think someone else should appear on this list of the best rappers of all time, then let me know!
Top 10 Best Rappers of All Time
This is the table for the top 10 best rappers in the World. It contains their names and top strength.
| Position | Rapper | Top Strength |
| --- | --- | --- |
| 1 | Eminem | Charisma |
| 2 | Tech N9ne | Flow |
| 3 | Chali 2na | Multisyllabic Rhymes |
| 4 | Jay-Z | Authenticity |
| 5 | Sage Francis | Narratives |
| 6 | Nas | Lyrical Content |
| 7 | Kool G Rap | Flow |
| 8 | Royce Da 5'9" | Rhyme Structure |
| 9 | MF Doom | Multisyllabic Rhyming |
| 10 | Lil Wayne | Wordplay |