This list of the best-selling albums of all time has more to it than you'd might think. Record labels and artists often post much higher claimed sales than can be certified by companies like Nielsen SoundScan and the RIAA. If those claimed sales aren't even remotely similar to those collected by the certification-awarding companies, they weren't included.
There's also situations where double-length albums count as two sales. Older albums with re-releases or resurgences of popularity also have clear advantages. And the biggest benefit goes to compilations and greatest hits records that are full of hit singles. We'll only be listing certified sales numbers.
With all that said, here are the top 10 best-selling albums, followed by four runners up and another six honorable mentions, which brings the total to 20. Some of these will surprise you, and others you'll have forgotten existed but will make you think "of course."
#10 – Pink Floyd – The Dark Side of the Moon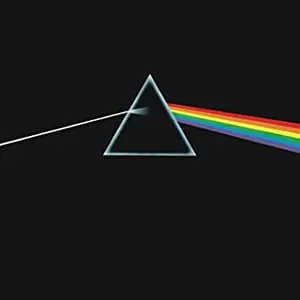 Certified Sales: 24.8 million
The Dark Side of the Moon is the insanely acclaimed 1973 Progressive Rock album from Pink Floyd. It was a long-time coming, being their 8th studio album. It's a concept album that used a lot of experimental techniques, creating new sounds people had never heard. The number of remasters and re-releases have helped surge sales.
It received nearly unanimous perfect scores from all of the critics and still does retrospectively. The band members are among the richest musicians in the world and even funded the production of the Monty Python and the Holy Grail movie with the proceeds. The album still scores around 10,000 sales a week due to covers of the entire album still coming out by various artists.
Trivia Facts: This album hit #1 on the Billboard 200 and stayed on the charts for 950 total weeks. It was played for the press live at the Rainbow Theatre a year before it's release and they loved it. The original title was Dark Side of the Moon: A Piece for Assorted Lunatics. It was recorded at Abbey Road Studios.
#9 – Alanis Morissette – Jagged Little Pill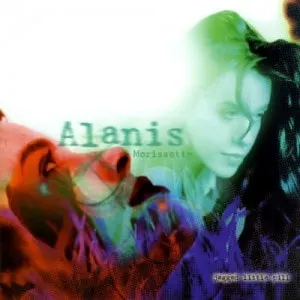 Certified Sales: 25.4 million
Jagged Little Pill is unbelievably good. Alanis Morissette was backed by a super band, including Flea, one of the best bassists of all time from the Red Hot Chili Peppers, on "You Oughta Know." It came out in 1995 and is purely an Alternative Rock album when that was the most popular genre. It was her first international release and first not in the New Jack Swing and Dance-Pop genres.
It ended up being nominated for nine and winning five Grammy Awards including Album of the Year. She was the youngest to win it at 21 years of age until Taylor Swift took the record at age 20. This is one of my "desert island" albums for sure. Everyone should become familiar with it, in my opinion.
Trivia Facts: 23 years later, there's now a stage musical adaptation of the album, which is absurd. It won six of the most prestigious Juno Awards in 1996. The success of the album led to an 18 month worldwide tour and a VHS and DVD release of the tour.
#8 – Adele – 21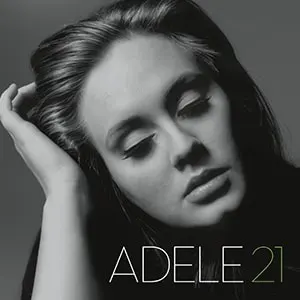 Certified Sales: 27.1 million
In the USA, Adele seemed to come out of nowhere, but 21 was her second album released in 2011 in the Pop and Soul genres. The record label had low expectations, yet it topped the charts in over 30 countries, was the best-selling album for 2 years straight, and is the top seller of the 21st century.
Each of its five singles achieved notable success, with three of them becoming international chart-toppers. It won Album of the Year from the Grammys, British Album of the Year from the Brit Award, and many more accolades. Even the critics liked it enough to not try to get attention by pretending to hate it.
Trivia Facts: The title comes from Adele's age at the time of production. Her previous albums were titled 19 and 25. She wasn't satisfied with her first album capturing the sound of tragedy and tried to write an upbeat album. That didn't work out, and she suffered a breakup, and wrote this, another tragedian masterpiece.
#7 – Whitney Houston – The Bodyguard
Certified Sales: 28.7 million
The Bodyguard soundtrack was released in 1992, sung entirely by Whitney Houston in the R&B, Soul, and Pop genres. The movie itself is one of the best movies about music ever, which helped propel the sales of the soundtrack. It had some unbelievable singles that still get radio play today.
This record won the Grammy Award for Album of the Year and went 18x Platinum. Over the course of a year it was supported by six singles that all performed very well, but especially "I Will Always Love You," originally written by Dolly Parton.
Trivia Facts: This was the first album to ever sell more than a million units in one week according to SoundScan. Various songs were discussed to be the "big one" but Kevin Costner ended up suggesting "I Will Always Love You" by Dolly Parton. It was a good choice, being one of the best performing singles ever.
#6 – Fleetwood Mac – Rumours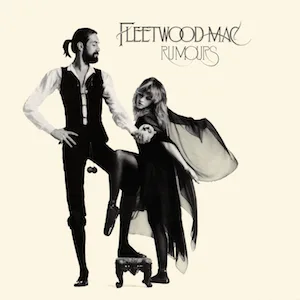 Certified Sales: 29.3 million
In 1977, Fleetwood Mac released Rumours to the Soft Rock crowd, but obviously it had great mass appeal. It hit the top of the Billboard 200 and UK Albums charts and each of its four singles reached the US top 10, like "Go Your Own Way" and "Dreams." The album has been inducted into the Grammy Hall of Fame and the National Recording Registry.
The album was so successful the media was making up stories about the members just to get more attention (some things never change). Before it even came out it had advance orders of 800,000 copies. They supported the sales with a seven-month long tour in the USA. It worked, big time.
Trivia Facts: The album Rumours was originally called Yesterday's Gone. The band and studio had an open budget, which meant they did a lot of goofing off, which delayed the release of the album. The album has a perfect score among the top professional ratings critic groups.
#5 – AC/DC – Back in Black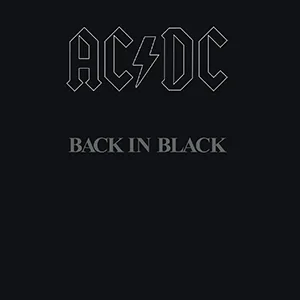 Certified Sales: 30.1 million
Back in Black came out in 1980 at the height of the reign of Hard Rock, marking AC/DC's 7th studio album and the first with their new vocalist Brian Johnson. The name and cover were both meant as signs of mourning at the time. The band supported the album with a yearlong world tour, leading to its ultimate 25x Platinum certification.
Once the songs were written, rehearsals lasted one week and recording took seven weeks, and the rest was history. In 2007 the album was certified 22x Multi-Platinum in the USA alone. It's one of the best arena rock albums ever and a "high watermark" for heavy metal music. It's ten tracks of high-energy that's still loved today.
Trivia Facts: The album was recorded in Nassau in the Bahamas in a low-cost studio due to scheduling issues. Once a crab shuffled across the wooden floor, interrupting the recordings.
#4 – Led Zeppelin – Led Zeppelin IV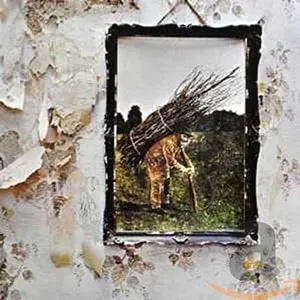 Certified Sales: 30.4 million
Led Zeppelin IV was their pinnacle achievement from 1971, focused on Hard Rock, Folk Rock, and pre-cursor Heavy Metal sounds. It was actually untitled, with some fans calling it Zoso in response to the four symbols each band member chose, which were included in the LP's sleeve. That stunt helped create the mystique around the album.
The album only reached #2 on the Billboard 200. It's been re-printed and re-issued countless times, as recently as 2014, helping boost the sales numbers. This is the best kind of album: it only had 8 tracks and they were all great. Filler tracks make zero sense on a music album.
Trivia Facts: The album was delayed over the conversation of whether it should be released as a double album or even a set of EP's. The album went 23x Platinum in the USA. Led Zeppelin themselves called it "a fully realized hybrid of the folk and hard-rock directions."
#3 – Shania Twain – Come On Over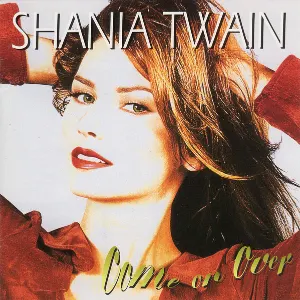 Certified Sales: 30.4 Million
Shania Twain is a huge Country crossover artist, merging into the Pop genre. She was so huge at the time that her 1997 album Come On Over is now way up this list. There was a time when you couldn't not hear a Shania single on the radio. This was the all-time best-selling country album ever.
The album contained 16 tracks and 12 of them were promoted as singles over the course of three years. You'd recognize songs like "You're Still the One," "That Don't Impress Me Much," and "Man! I Feel Like a Woman!" It never had insanely large sales weeks. It simply sold consistently, week after week, for years.
Shania Twain also features in very high position in our Top 10 Richest Country Singers list.
Trivia Facts: The album stayed in the top 10 for 52 weeks, set a record for 112 weeks in the top 20, and stayed in the top 40 for 127 weeks. It was the first album to reach 14 million and 15 million sales in the USA since 1991.
#2 – Eagles – Their Greatest Hits (1971-1975)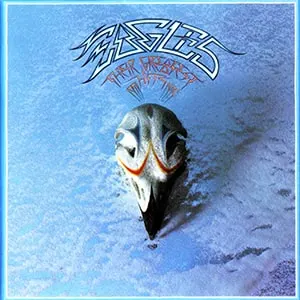 Certified Sales: 41.2 million
Their Greatest Hits by the Eagles contains all of their Country Rock, Folk Rock, and Soft Rock singles between 1971 and 1975. It came out in 1976 and has continued to gain sales as it ultimately became a collection of oldies tracks. The label claimed to have found records of old sales, adding millions to their total sales.
The Michael Jackson Estate resisted this claim, since the auditing window only goes back three years, but The Eagles got to break that rule. Drama in the music industry is fun! None of the band members had any say in this release happening, and felt it was a ploy by the record company to make more money without additional expenses.
Trivia Facts: The singles for this compilation come from the Eagles first four albums. Boyd Elder made the album cover from a plastic cast of a real eagle skull. He was paid $5,000 for his work (too bad he got no royalties).
#1 – Michael Jackson – Thriller
Certified Sales: 51.2 million
If we go by certified sales only, Michael Jackson's Thriller remains the indisputed champion by far. Released in 1982, it was a weird transition time for music when Disco and Funk were on the way out and Rock and Pop were on the way in. Michael took advantage of all four genres to create the best-selling album of all time.
This album's music videos are said to have transformed videos into an art form. The "Thriller," "Billie Jean," and "Beat It" videos continued to push sales of the album for a long time, as did the seven singles. This is easily one of the most important albums to ever be created.
Trivia Facts: Thriller marked the first time Michael Jackson reached the top of the Billboard 200, back when it was called the Billboard Top LPs & Tapes chart. It stayed in the top spot for 37 weeks. It went 33x Platinum and won a record-breaking 8 Grammy Awards at the 1984 Grammy Awards.
Runners Up for Best-Selling Albums of All Time
Looking at the top 10 is fun, but what about those that either almost made the list or still have a real chance of bumping others off the list? Let's take a look at the next ten that performed really well and may make it in the next decade. There's some newcomers that show that this list can change at any time.
Various Artists – Dirty Dancing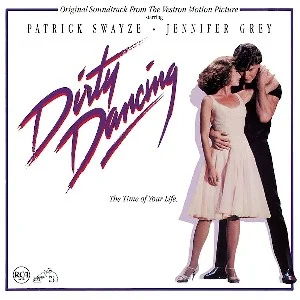 Certified Sales: 24.1 million
Dirty Dancing is an incredibly enjoyable album. The soundtrack consists of various artists, creating a fusion of timeless classics. Filled with pop gems like "Hungry Eyes" by Eric Carmen to the soulful rendering of "(I've Had) The Time of My Life" by Bill Medley and Jennifer Warnes, the album popped out in '87 and boy, did it capture the vibe of pop and rock & roll moment!
The soundtrack didn't just make waves, it created a tidal wave, winning a Grammy for Best Original Song and an Academy Award.
Trivia Facts: 'She's Like the Wind', written and sung by Patrick Swayze himself, added to the actor's complementary talents. The original album even climbed to number one on the Billboard 200 chart, truly reflecting its enduring appeal.
The Beatles – 1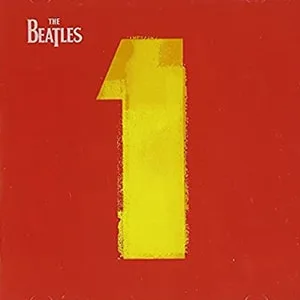 Certified Sales: 23.2 million
You were probably waiting on The Beatles to make an appearance. They take up a ton of slots further down the list, but their compilation of #1 singles is what makes up the album entitled 1. It came out in the year 2000 and contains their typical Pop and Rock songs that we all know and love.
Not that it needed the boost, but it's been remastered and re-issued four times with deluxe editions and even one including a DVD of all of their videos and promotional films. I understand, you milk it while the getting is good, but with The Beatles it's always good, though this almost feels like cheating.
Trivia Facts: This album was issued on the 30th anniversary of the band's break-up. The release of this compilation of #1 singles led to ones by Elvis Presley, Michael Jackson, the Bee Gees, and many more artists.
Guns N' Roses – Appetite for Destruction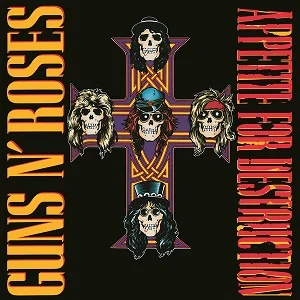 Certified Sales: 22.8 million
Appetite for Destruction was released in 1987, during a period when Hair Metal was beginning to wane and Pop and R&B were gaining grounds. Guns N' Roses, however, defied the odds with their unique fusion of Hard Rock and Blues, resulting in a phenomenally successful album. The band kept the momentum going over two years with a series of five singles, opening with "It's So Easy." A noteworthy feat given that the album has a total of 12 tracks. Rest assured, there's no padding on this record!
When it was first released, Appetite for Destruction was, and perhaps continues to be, one of the most highly anticipated albums of all time. The supporting tour was similarly iconic, featuring memorable performances that cemented Guns N' Roses' reputation as rock gods. The band's monumental shows sold out world-renowned venues across the globe, bringing their rebellious rendition of rock 'n roll to masses.
Trivia Facts: Appetite for Destruction debuted at #182 on the Billboard 200. It eventually reached #1 a year later. The legendary album was certified 18 times platinum by the RIAA.
Bee Gees – Saturday Night Fever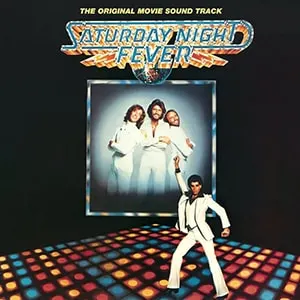 Certified Sales: 22.1 million
Saturday Night Fever is one of the best movie soundtracks of all time. It came out in 1977 and is a purely Disco album, almost entirely by the Bee Gees. The Bee Gees included so many songs in the soundtrack and the movie of the same name that they essentially lost an album's worth of material. I doubt they care at this point. Look at those sales numbers!
This beast of an album went 16x Platinum, was #1 on the Billboard 200 for 24 weeks straight, and stayed on the charts for 120 total weeks. You can attribute the success to three things: it's a double album so the sales count twice, the movie was great, and the Bee Gees were on top of the game at the time.
Trivia Facts: In 2013, this album has been preserved by the Library of Congress in the National Recording Registry for being culturally significant. It won the Grammy Award for Album of the Year, among five others including the Hall of Fame Award.
Meat Loaf – Bat Out of Hell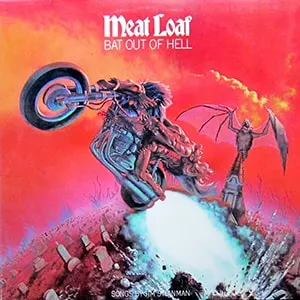 Certified Sales: 22.0 million
Bat Out of Hell was released in 1977 in the Hard Rock and Glam Rock sub-genres. Some argue that it's in the Progressive Rock genre as well, which has a core set of diehard fans. This was Meat Loaf's debut studio album which contained "Two Out of Three Ain't Bad," easily his most successful single.
Bat Out of Hell went 14x Platinum and spent 522 weeks on the UK Albums Chart, the second longest run. It spawned a musical in 2017 of the same name. It's not one of the best musicals of all time, actually canceled in the U.S. in its early performances.
Trivia Facts: Bat Out of Hell had its share of drama. The bottom says "Songs by Jim Steinman" as a compromise for not being billed as "Jim Steinmant presents…" or "Jim and Meat" as the artist. The record label's marketing department knew better, even though Jim wrote the bulk of the material. Max Weinberg played drums on the record.
Michael Jackson – Bad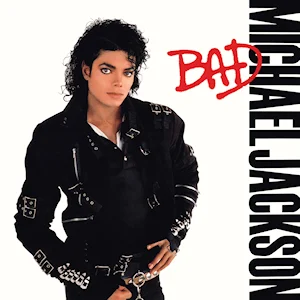 Certified Sales: 21.2 million
Bad came out in 1987, at a time when Rock was on the way out and Pop and R&B were taking over. Michael Jackson merged all of them, plus his typical Funk sound, to great success. It was supported over two years with a drip-feed of nine singles, starting with "I Just Can't Stop Loving You." Nine singles is a lot when there's only 11 total tracks. No filler on this album!
At the time, and perhaps still, Bad was called the most anticipated album in history. The tour even included the Jackson 5 again, together for the first time since 1972. They sold out the Wembley Stadium for seven nights in a row, a record breaking run. The tour earned them three Guinness World Records.
Trivia Facts: Bad debuted at #1 on the Billboard Top Pop Albums and Billboard 200 charts. It was promoted alongside the film Moonwalker, which starred Michael Jackson. It was nominated for six Grammy Awards, winning some and winning Album of the Year from the Billboard Music Awards. The song "Bad" was meant to be a duet between Michael and Prince.
Honorable Mentions for Best-Selling Albums of All Time
Since we can, why not quickly list off a bunch more that are very close to making it. Some of these have had their time in the spotlight, but ones that are greatest hits records can still claim their higher spot over time.
Eagles – Hotel California – 31.8 Million Certified Sales
Metallica – Metallica – 22.7 Million Certified Sales
Bruce Springsteen – Born in the U.S.A. – 22.0 Million Certified Sales
ABBA – Gold: Greatest Hits – 21.6 Million Certified Sales
Celine Dion – Falling Into You – 21.1 Million Certified Sales
Santana – Supernatural – 20.8 Million Certified Sales
Madonna – The Immaculate Collection – 19.8 Million Certified Sales
What you don't see are names like Eminem or Taylor Swift, which have had long careers but are always kind of "fly-by-night" pop sensations and then disappear again until the next album comes out. They just don't do it like they used to!
Looking at the best-selling albums of all time is one thing, but what if you added up the total numbers across all albums from each individual artist? We've covered that too with our Top 10 Best-Selling Artists of All Time. You'll enjoy that because the lists change drastically. Some artists put out dozens of albums and some only two or three. Check it out!
Top 10 Best-Selling Albums of All Time (2023 Update)
| Rank | Artist | Album | Release | Certified Copies |
| --- | --- | --- | --- | --- |
| 1 | Michael Jackson | Thriller | 1982 | 51.2 Million |
| 2 | Eagles | Their Greatest Hits (1971-1975) | 1976 | 41.2 Million |
| 3 | Shania Twain | Come On Over | 1997 | 30.4 Million |
| 4 | Led Zeppelin | Led Zeppelin IV | 1971 | 30.4 Million |
| 5 | AC/DC | Back in Black | 1980 | 30.1 Million |
| 6 | Fleetwood Mac | Rumours | 1977 | 29.3 Million |
| 7 | Whitney Houston | The Bodyguard | 1992 | 28.7 Million |
| 8 | Adele | 21 | 2011 | 27.1 Million |
| 9 | Alanis Morissette | Jagged Little Pill | 1995 | 25.4 Million |
| 10 | Pink Floyd | The Dark Side of the Moon | 1973 | 24.8 Million |