Chris Brown's net worth is $50 million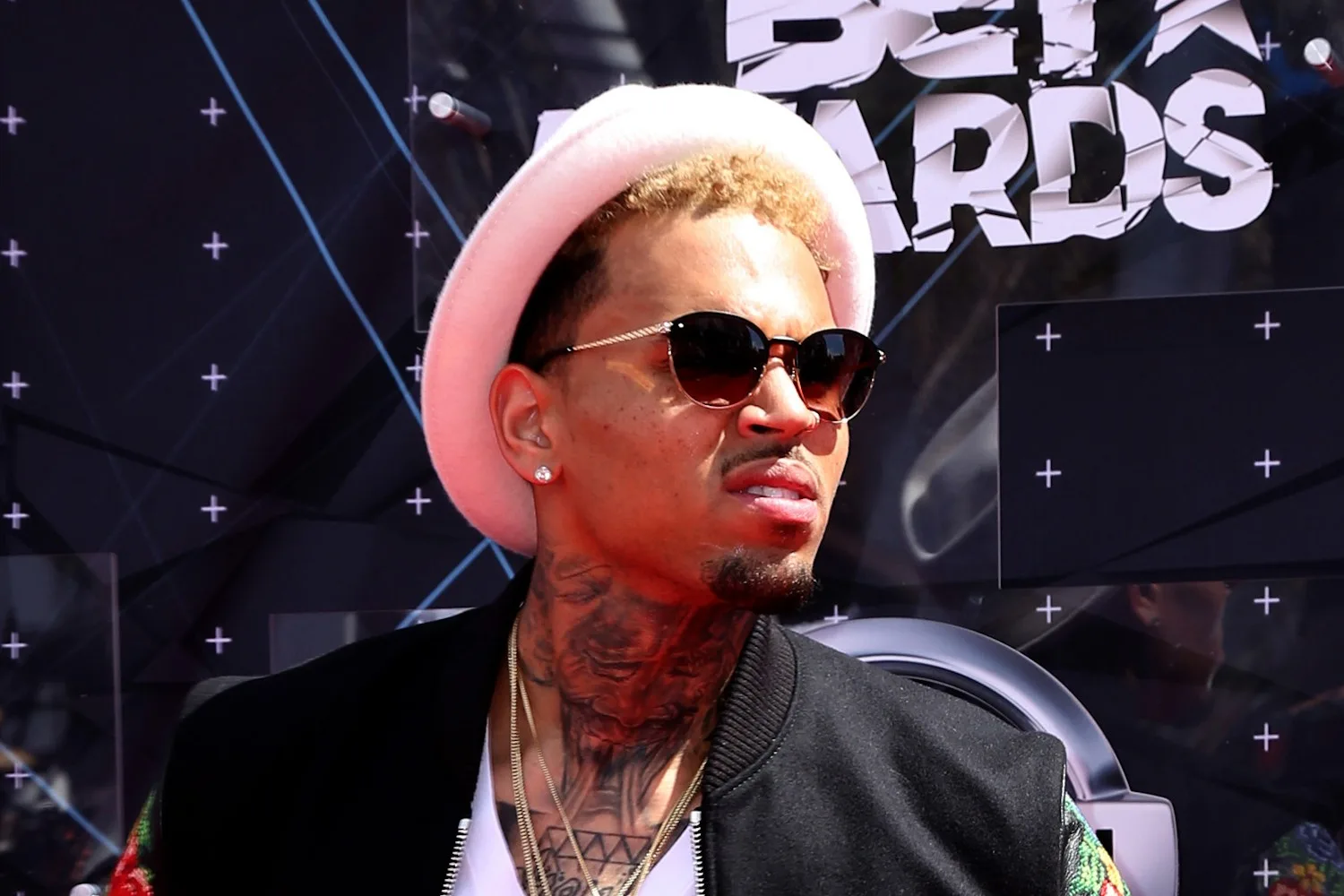 With his MJ-inspired dance moves, Chris Brown has translated his superstar swag into money. As of 2023, he is sitting pretty on a net worth of $50 million! But he didn't earn all that from his chart toppers. The man knows his business like a real entrepreneur and that adds to his ever-expanding bank account. Sure, the insane amount of money he's made can be attributed to talent, back-to-the-wall hard work, and some shrewd dollar sense, but it's not been without its fair share of highs and lows.
| | |
| --- | --- |
| Name | Christopher Maurice Brown |
| Profession | Singer-songwriter, Actor, Record Producer, Entrepreneur |
| Net Worth | $50 million |
| Birthplace | Tappahannock, Virginia, USA |
| Birthday | May 5, 1989 |
| Nationality | American |
| Height / Weight | 6 ft. 1 in. / 181 lb. |
| Relationship Status | Single |
From Small-Town Virginia to La-La Land: Brown's Early Career and Breakthrough
Ever wondered how Chris Brown made his way from sleepy Virginia to the glitz of Hollywood? As a kid, Chris Brown loved shimmying and crooning around his house, reminiscent of the King of Pop himself, Michael Jackson. Even as a two-year-old, Chris participated in dance-offs and had mastered an MJ pose. Clearly, the boy was destined for the big leagues.
By the time he was 12, Brown was determined to live out his singing dreams, embodying the steamy soul of Sam Cooke, the electrifying energy of James Brown, and many more. In an interview, Brown shared, "I drew a lot of inspiration from the Ginuwines, the Ushers, the Michael Jacksons, the James Browns, Sam Cooke." And he wasn't afraid of pushing the envelope either, always ready to put his own spin on the groove.
The winds of fate started blowing when Chris was spotted by Hitmission Records, a neighborhood production squad. They lent a hand in producing a demo, effectively lighting the fuse to a skyrocketing career. They pitched Chris, 13 at the time, to the movers and shakers in New York City. Chris subsequently ditched school in 2004 to focus on bringing his A-game to some record execs. The gamble paid off: Chris was signed on to Jive Records.
Chris's self-titled debut album was a total knockout with his raw talent, refreshing vocals, and dynamic performances. Released in 2005, the album rode the wave of its first single "Run It!", which blew up the charts, sitting pretty at #2 on the Billboard 200. The music fraternity couldn't get enough of this youngster who was setting the stage on fire. This mega-hit album, brimming with addictive tunes and youthful energy, was certified triple platinum, racking up more than 3 million copies sold.
On the Money Beat: The Revenues From Brown's Primary Career
Thanks to his amazing dance and sweet vocals, Chris has become a big shot worldwide and has the bank account to prove it.
If we dive into the numbers, his success was attained from the beginning when his first album dropped back in 2005. That first week? 154,000 records sold. Chris would go on to sell more than three million copies of the album.
As of 2023, it appears Chris Brown is pocketing upwards of $5 million a year. Contributing to that is his appearance fee, which sees him earn a cool $100,000 to $150,000 per show.
Diversified Dollars: How Brown Amplified His Bank Balance Beyond Music
You already know Chris Brown rocks the stage, but did you know he's also killing it in the business game? This guy isn't just about making hits, but he's making smart money moves, too.
Back in 2013, Chris started his own entertainment gig, CBE Entertainment. CBE, which stands for Chris Brown Entertainment (though Chris has claimed it also stands for Culture Beyond Your Evolution or Culture Beyond Your Experience), is all about nurturing new talent.
But Chris didn't stop at tunes. He made a big splash in the fashion world, too. In 2012, he created Black Pyramid, a streetwear brand draped in hip-hop influences. You can snag everything from jackets to tees from the brand, which has grown beyond the American market to open pop-up stores in Tokyo, London, Milan, and Amsterdam.
Not one to focus only on what goes on your body, Chris has invested in what goes IN your body, too. He entered the fast-food Business, and owns 14 Burger King joints. Yes, we call that a good way to "beef" up your earnings.
Material Melodies: Notable Possessions and Charitable Pursuits of Chris Brown
Big bank accounts usually mean big, flashy stuff—and Chris Brown certainly doesn't disappoint on this front. He possesses jaw-dropping digs and sweet rides, sprinkled with a good dose of panache and luxury.
If you're a car fanatic, Chris Brown's epic collection of whips would definitely have you drooling. As of last year, this R&B superstar was rumored to have a LW Lamborghini Huracan, a swanky Widebody Bentley Bentayga, a beastly SHERP all-terrain truck, a badass Mustang Shelby GT500, a rugged Rezvani Tank, and smooth Lamborghini Aventador SV gracing his garage.
While Chris has a big car collection, he also has a big heart. Back in 2015, he donated a portion of the money from his album Royalty to the Children's Miracle Network Hospital. Named after his daughter, the album really drove home how much he's ready to put his dough towards something good, which has earned him some kudos.
Behind the Curtain: Chris Brown's Personal Life
Brown's roots are in Virginia. Coming up, Chris's family didn't have a lot. His dad was a prison officer, and his mom looked after kids at a daycare. Plus, he was the baby, with an older sis named Lytrell Bundy. When Chris was seven, his parents split, which led to a period of hardship and tribulation. His mom's new man was no good, with Brown alleging him to be abusive.
Chris himself is now a father. Royalty, his first child, arrived with his then-girlfriend Nia Guzman in 2014. His crew grew in 2019 when Ammika Harris gave birth to his son, Aeko. Then, in April 2022, Chris became a dad of three, revealing himself to be the father of Diamond Brown's daughter Lovely.
Storms in Stardom: Major Controversies Marking Chris Brown's Timeline
His love life has been far more tumultuous than fatherhood. Most notorious was his relationship with Rihanna, which ended with an episode of domestic violence in 2009. Brown was sentenced to five years' probation and 180 days of community service. The pair have since mended their friendship and remain an important part of each other's lives.
That was just the tip of the iceberg of Chris's bouts of violence and run-ins with the law. He was involved in a club fight with Drake and Tony Parker of NBA fame in 2012, he failed to follow a restraining order in 2012, and was sued by his ex-manager in 2016.
In 2013, Brown voluntarily checked into rehab but was ejected for violent behavior while inside. The court would return him for a three-month stretch during which he was diagnosed with bipolar disorder and PTSD.