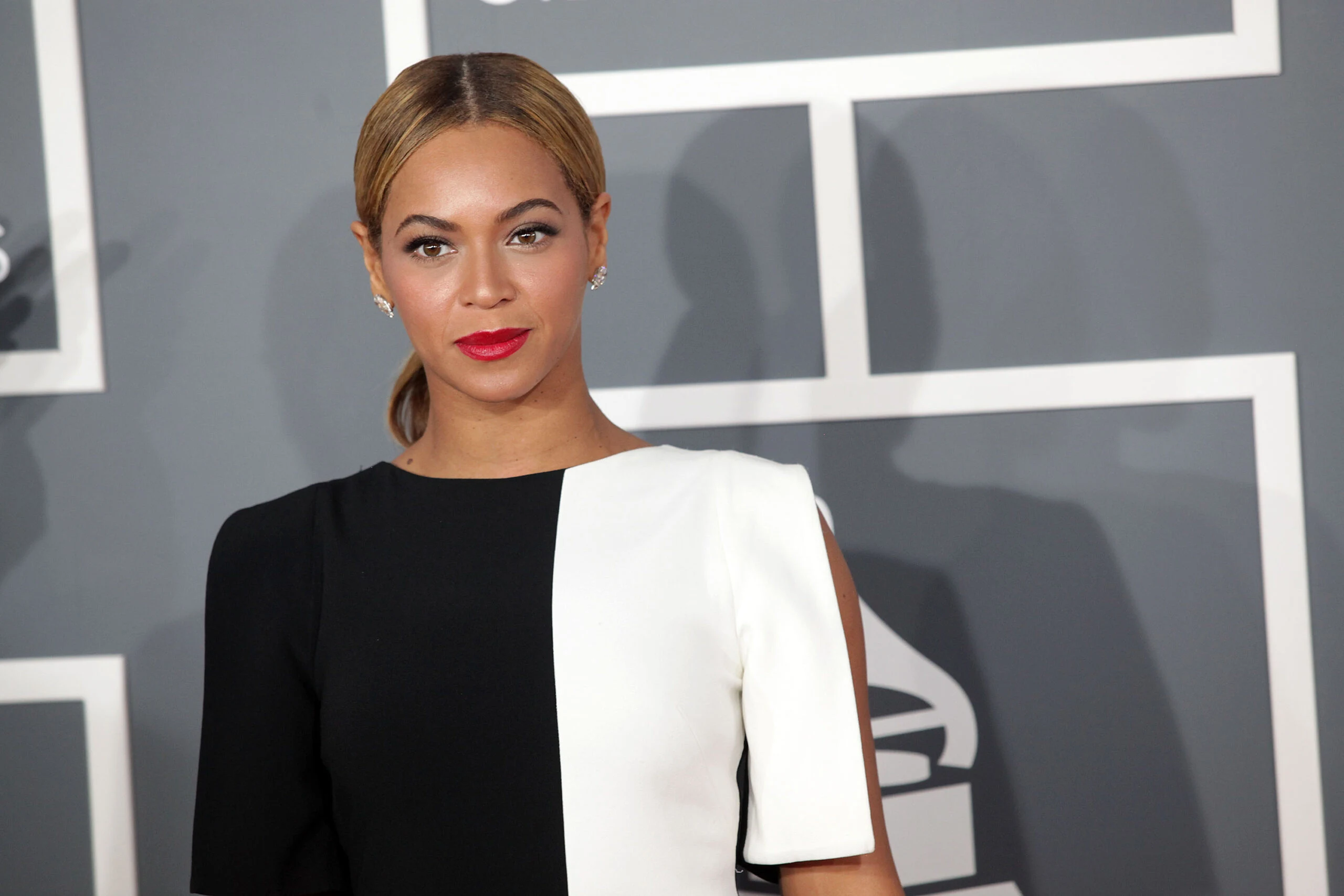 Beyonce's Net Worth is $500 Million
She's got the voice, the moves, and the charisma to charm the pants off anyone. Let's face it: Beyonce is not just famous, she's a force of nature.
But the glitz and glam of her stage persona are just the tip of the iceberg. That iceberg, it turns out, is more money than ice; you could say it's cold, hard cash. Her net worth sits currently at $500 million. That's up from $450 million in 2021. How did she do it? It's not just the music (though those royalty checks sure do come in handy). She's also savvy in the art of endorsement deals, smart investments, and business ventures. Her bank balance doesn't lie—Beyoncé isn't just a talented performer, she's also a shrewd businesswoman.
Trivia: Beyonce was only nine years old when her first band, Girl's Tyme, was formed.
| | |
| --- | --- |
| Name | Beyonce |
| Other Names | Beyoncé Giselle Knowles, Queen Bey |
| Net Worth | $500 Million |
| Profession | Singer, Record Producer, Songwriter |
| Birthplace | Houston, Texas, USA |
| Birthday | September 4th, 1981 |
| Star Sign | Virgo |
| Height | 5 ft 6 in (168 cm) |
Rising Star: Destiny's Child and Early Solo Success
Houston, Texas, native Beyonce jumped headfirst into local talent contests when she was just a wide-eyed seven-year-old. What set the ball rolling for her superstar journey was the formation of Destiny's Child (originally called Girl's Tyme!), with some childhood pals in 1990. Their big break came in 1997 when they were offered a recording contract with Columbia Records. Their self-titled album fared reasonably well, much on the strength of their single "No, No, No Part 2", though it was their sophomore album The Writing's on the Wall (1999) that really introduced the girls to the world. By the drop of their third album, Survivor (2001), Destiny's Child had made themselves pop culture icons.
Post–Destiny's Child, Beyoncé went all in to carve a truly legendary solo gig. Her debut solo album Dangerously in Love (2003) was crucial. It shot up the charts and proved she was more than just the lead from a famous girl group. Her later albums B'Day (2006) and I Am… Sasha Fierce (2008) were also huge hits, scoring both commercial success and thumbs up from the critics, proving Beyoncé could sustain a career as a solo performer.
Her quality was confirmed at the 2010 Grammys. Beyoncé blows us all away, scooping up six awards, breaking records, and setting the bar high for female artists.
Keys to the Kingdom: Revenues From Primary Career
Beyonce is clearly one of the bestselling artists of all time, with both Destiny's Child and her solo albums selling nearly 30 million physical copies each, no mean feat given the consumer market has been moving away from traditional purchases since the beginning of her recording career.
As a measure of how robust her popularity has been through a changing market, a recent update of the RIAA's certifications, of which Beyonce has nearly 70, suggests that Beyonce's digital sales stand at over 110 million. Beyonce's streaming stats are also huge, with nearly 50 million Spotify hits a month generating somewhere in the region of two million dollars annually. Her duo with Ed Sheeran features as one of the most-streamed songs of all time on Spotify.
Her legendary live shows have also proven popular and profitable over the years. For example, her third concert tour, the "Beyonce Experience", grossed $90 million, a figure absolutely dwarfed by the $256 million in ticket sales alone brought in by her "Formation" tour in 2016.
Trivia: Alongside her many other talents, Beyonce is a keen filmmaker, having learned video editing through working with her own production company back in 2008. She is listed as director for 4 films, including Beyonce: Lemonade (2016) and Homecoming (2019).
Diversifying the Hive: Alternative Revenue Streams
Although the numbers are hard to pin down, it's clear that Beyonce's choice to relaunch her Ivy Park brand through Adidas was a wise one. She managed to gain full ownership of the brand beforehand after she buying out British retail mogul Phillip Green. Forbes reported that the deal with Beyonce, who also acts as a 'creative partner' for the brand, was part of an overall push by Adidas to reverse sales that fell in consecutive years at the beginning of the 2010s. The brand struck a similar deal with no other than Kanye West and his brand Yeezy, though Adidas severed that deal in October 2022 in light of anti-Semitic remarks Kanye had made.
She owns minority stakes in several other businesses, such as flavored water brands Lemon Perfect, WTRMLN WTR and French fashion brand Destree, alongside fellow musician Rihanna.
Although the figures were inflated by several sources (some suggesting a hard-to-believe return of up to $300 million), Beyonce's decision to be paid in shares for her corporate show for the ride-share giants, Uber, in 2015 has likely proven to be a savvy one providing she sold her stake at the company IPO. She may have indeed netted a gain of $3 million.
Alongside her various business investments, Beyonce also founded Parkwood Entertainment, LLC, a management, production and entertainment company, in 2010. The company's first movie was Cadillac Records, in which Beyonce starred.
She's even made her mark in the movie and TV scene. 2019 saw Netflix shell out a cool $60 million to B for three projects, including the critically acclaimed Homecoming. What's more, she supposedly pocketed $12.5 million for her role in Dreamgirls (2006). For a non-actor, that's quite the paycheck.
Trivia: She has even been described as recession-proof by US investment bank Goldman Sachs.
Queen Bey's Throne: Notable Possessions and Philanthropy
With half a billion bucks in the bank, it's no shocker that Beyoncé's living on a different planet when it comes to luxury.
In 2017, she and Jay-Z snapped up a 30,000-square-foot home in Bel-Air that set them back $88 million. They also splashed out $26 million on a place in the East Hamptons. More recently, in 2023, they dropped $200 million on another 30,000-square-foot pad out in Malibu, making it the priciest home ever sold in California.
But it's not just houses. Beyoncé and Jay Z's motor collection consists of a 2005 Ferrari F430 Spider, a 2006 Pagani Zonda F, a 2010 Bugatti Veyron Grand Sport, a 2018 Bentley Continental GT, and a 2012 Dartz Prombron. And that's just what we know about!
Queen B doesn't just roll in style, she also flies high. In 2012, she went all out and treated hubby Jay-Z to a Bombardier Challenger 850 for Father's Day. That sure beats getting a tie!
But let's not forget, Bey also uses her riches to give back. In 2013, she started the BeyGOOD Foundation, helping people all over the world, from kicking out relief grants to backing up-and-coming entrepreneurs, small businesses, and students. On top of that, she has made considerable donations, like giving her $4-million salary from Cadillac Records to Phoenix House, and building homes for those in need in Houston.
In addition, Beyonce has used her superstar status to advocate for the Black Lives Matter movement and racial injustice issues in general, including her famous Black Panther dancers at the Super Bowl Halftime Show in 2016.
Trivia: Beyonce opened up a cosmetology school linked with Phoenix House, so that residents could develop real-world skills through its seven-month training course.
The Queen At Home
Beyonce shares very little about her personal life and even claimed that her quality of life depends on her privacy. In 2008, she married mega-star hip-hop singer, producer and entrepreneur Jay-Z with whom she has three kids (Blue Ivy, born in 2012 and twin Rumi and Sir, born in 2017). Her relationship hasn't always been smooth sailing (Jay-Z admitted to cheating in a 2017 interview with the New York Times), and she has sometimes used turbulence in her marriage for musical inspiration.
There was also the footage captured of the infamous 2014 Met Gala spat between sis Solange and Jay-Z. The pair seemingly came to blows in an elevator as Beyonce stood by. The incident was played down and the extended family seem to have patched up matters.
Trivia: Beyonce takes her first name from her mother's maiden name, which is itself a clerical error, a misspelling of the surname Beyince.
Selected Discography
| | | |
| --- | --- | --- |
| Work | Release Date | U.S. Sales |
| Dangerously in Love | June 23, 2003 | 5,100,000 |
| B'Day | September 1, 2006 | 3,800,000 |
| I Am… Sasha Fierce | November 14, 2008 | 3,400,000 |
| 4 | June 24, 2011 | 1,500,000 |
| Beyoncé | December 13, 2013 | 2,400,000 |
| Lemonade | April 23, 2016 | 1,500,000 |
| Renaissance | July 29, 2022 | 190,000 |
Notable Award Wins
| | | | |
| --- | --- | --- | --- |
| Year | Nominee/Work | Award | Category |
| 2001 | Destiny's Child | American Music Awards | Favorite Soul/R&B Band/Duo/Group |
| 2001 | Destiny's Child | BET Awards | Best Group |
| 2004 | Beyoncé Knowles | BET Awards | Best Female R&B Artist |
| 2004 | "Crazy in Love" | BET Awards | Best Collaboration |
| 2004 | "Crazy in Love" | Grammy Award | Best R&B Song |
| 2004 | "Dangerously in Love 2" | Grammy Award | Best Female R&B Vocal Performance |
| 2006 | "So Amazing" | Grammy Award | Best R&B Performance by a Duo or Group with Vocals |
| 2007 | B'Day | Grammy Award | Best Contemporary R&B Album |
| 2007 | Beyoncé Knowles | American Music Awards | International Artist Award |
| 2007 | "Irreplaceable" | BET Awards | Video of the Year |
| 2009 | Beyoncé Knowles | American Music Awards | Favorite Soul/R&B Female Artist |
| 2010 | I Am… Sasha Fierce | Grammy Award | Best Contemporary R&B Album |
| 2012 | Beyoncé Knowles | BET Awards | Video Director of the Year |
| 2013 | "Love on Top" | Grammy Award | Best Traditional R&B Vocal Performance |
| 2014 | Beyoncé | American Music Awards | Favorite Soul/R&B Album |
| 2015 | Beyoncé | Grammy Award | Best Surround Sound Album |
| 2016 | "Formation" | BET Awards | Viewer's Choice Award |
| 2017 | Beyoncé Knowles | American Music Awards | Favorite Soul/R&B Female Artist |
| 2018 | Beyoncé Knowles | BET Awards | Best Female R&B Artist |
| 2019 | Everything is Love | Grammy Award | Best Urban Contemporary Album |
| 2020 | Homecoming | Grammy Award | Best Music Film |
| 2021 | "Black Parade" | Grammy Award | Best R&B Performance |
| 2021 | "Brown Skin Girl" | Grammy Award | Best Music Video |
Concert Tours
| | |
| --- | --- |
| Tour Name | Tour Date |
| The Beyoncé Experience | April 2007 – November 2007 |
| Dangerously in Love Tour | November 2003 – November 2003 |
| The Formation World Tour | April 2016 – October 2016 |
| I Am… World Tour | March 2009 – February 2010 |
| The Mrs. Carter Show World Tour | April 2013 – March 2014 |
| On the Run II Tour | June 2018 – October 2018 |
| On the Run Tour (Beyoncé and Jay-Z) | June 2014 – September 2014 |
| Verizon Ladies First Tour | March 2004 – April 2004 |