How different would the world be, not just the music world but the literal culture of the planet, had there been a Fifth Beatle?
That is a question that has been fantasized about countless times by countless people. "Who would you add to The Beatles?" and on and on. Little do people know that there were several times in the band's history that a fifth member was almost added.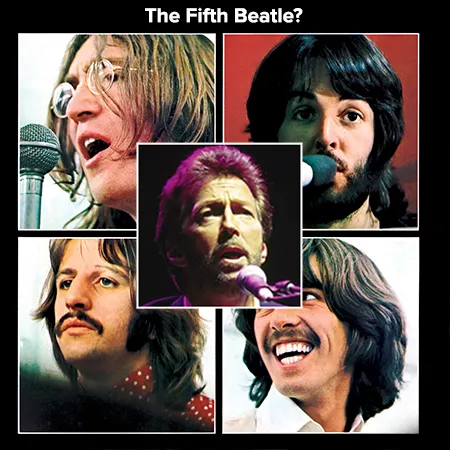 Fifth Beatle: Close Runner-Ups
The Fab Four have been four since the start. But there were whispers of being five many times…
Stuart Sutcliffe
In the early stages of playing local clubs in Hamburg and Liverpool when the band was known as variations on The Silver Beetles and The Beat Brothers, a young man called Stuart Sutcliffe was the original bassist and first to rock the mop-top haircut.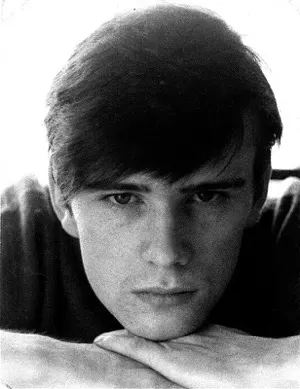 But to many, these formative years don't count. Die-hard fans say he wasn't a "Beatle" by name nor was his musical talent up to par with the others.
Pete Best
Also during the earliest stages was a gentleman named Pete Best. He'd played alongside Stuart (above) as the official drummer before the line-up was finalized (and canonized!).
Pete got the boot in August 1962. The manager Brian Epstein told Best that "the other lads don't want you in the group anymore" and that was that. Turns out that he wasn't getting along with Paul McCartney and George Harrison very well and wasn't partaking in illicit substances with them. He just didn't jive with them very well.
The funniest reason that's been thrown around for his dismissal is that his curly hair didn't work with the mop-top hairdo. In an industry where marketing and appearance matter, I suppose that was a legit reason…
Billy Preston
This guy was closer to being in the band than either of the gentleman above. Billy Preston is the only artist besides another pre-Beatles member (Tony Sheridan) to ever receive joint credit as a songwriter on a Beatles single, Get Back in this case. He was all over the White Album, Let It Be, and Abbey Road.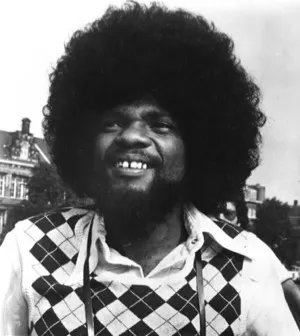 George Harrison was the first to invite Preston to the recording sessions. John Lennon took such a liking to him and his playing style that he suggested Preston become the literal Fifth Beatle. Unfortunately, the other members weren't on board for the addition.
He Who Was Hours Away From Becoming the Fifth Beatle…
Undoubtedly, the guys above were very close. But there is one man who was literally a matter of minutes away from being officially named a member of The Beatles. This man was none other than…
Eric Clapton
Imagine how insane that would have been! Eric Clapton is a beast on lead guitar!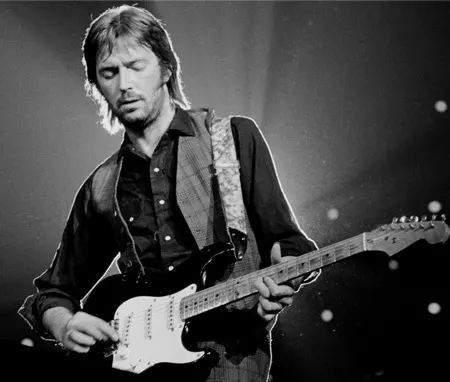 To understand why he was the closest of all requires a tiny bit of backstory.
Clapton's first introduction to The Beatles was in December 1964. He was playing in a band called The Yardbirds, which was an opening act for The Beatles' Christmas show that year. Clapton quickly became a part of their inner circle and best friends with George Harrison (even later marrying Harrison's ex-wife Pattie Boyd). He was simply a part of their crew. They were all homies.
As time progressed, Harrison was contributing killer songs to the group like "Here Comes the Sun" and countless others. However, tensions were rising from years of the Lennon/McCartney team getting most of the shine and cash from songwriting royalties. Harrison began to feel that they were edging him out there and then even as a friend and bandmate.
Well… when it came time for the band to record "While My Guitar Gently Weeps," one of The Beatles' most well known songs written by none other than George Harrison… Harrison couldn't get the guitar solo right. He couldn't get his guitar to weep. They tried a dozen takes and even tricks such as playing the solo backwards and overdubbing a harmonium. Nothing was working. George's axe would not cry.
So George did what we all would do if we were buddies with one of the best guitar players ever… he called Eric Clapton to come in and rock the solo. On September 3rd, 1968…
Harrison said, "We're going to do this song [While My Guitar Gently Weeps]. Come on and play on it." Clapton replied, "Oh, no. I can't do that. Nobody ever plays on The Beatles records." Harrison answered, "Look, it's my song, and I want you to play on it."
Clapton nailed it by mimicking human wailing through deep string bends to create a descending vibrato. They double tracked it and the rest was history. You can hear this specific part played by Clapton isolated below with just the guitar:
Here's where the story gets good.
The Straw That Broke George Harrison's Back
Harrison was pissed because he was trying to get The Beatles (mainly Lennon & McCartney) to dig the song and include it on the White Album but they kept brushing it off. But when Eric Clapton showed up, suddenly it was the best thing going and they were all smiles and cheer.
Life went on with tensions high throughout the promotion and success of the White Album. Then it came time, one year later in 1969, to start working on Let It Be. Dookie hit the fan in general and George Harrison actually quit The Beatles.
Now remember, Eric Clapton was Harrison's bro first and foremost. In the world's largest gray-area dick-move ever, John Lennon suggested they flat out replace Harrison with Clapton.
This isn't hearsay. Lennon was captured on studio tape saying,
"If George doesn't come back by Monday or Tuesday, we ask Eric Clapton to play."
The rest of the crew was down with the idea, even though Allen Klein wanted them to patch it up (being the current manager and a friend). Lindsay-Hogg, who was there filming and directing the Let It Be documentary, suggested they just claim Harrison's absence was due to illness.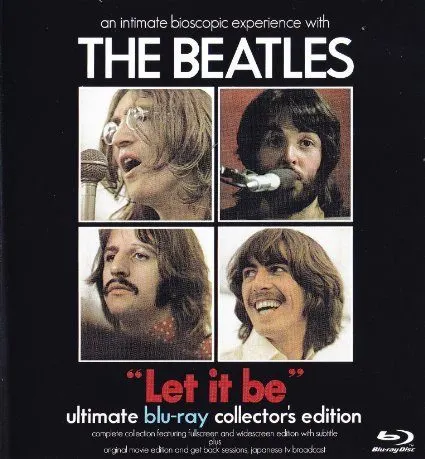 The other fellows felt that Clapton would immediately jump on the "opportunity" because he could play lead and show off his true talent as a solo-ing improvisor (and they were sick of the ongoing beef). Plus, Clapton didn't get a chance to shine as hard in the band Cream because they were all capable of ripping solos. According to Lennon, this would "give him full scope to play his guitar."
Clapton should love being the fifth Beatle… right?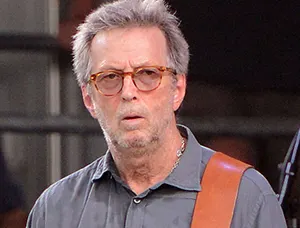 Two Problems With Joining The Beatles
Most anyone would jump on this opportunity, but interestingly enough there was not just one but two problems related to Eric Clapton joining The Beatles.
Clapton and Harrison were close friends and this would cause a rift between them.
Who was actually joining who here?!?!
Clapton's initial inclination was to start hesitating based on his friendship with George Harrison. That's not to say that this wasn't authentic or genuine. Clapton went on record saying:
The problem with that was I had bonded or was developing a relationship with George, exclusive of them. I think it fitted a need of his and mine, that he could elevate himself by having this guy that could be like a gunslinger to them. Lennon would use my name every now and then for clout, as if I was the fastest gun. So, I don't think I could have been brought into the whole thing because I was too much a mate of George's.
The thing is… Clapton had no problem being one of the few people ever to play on and be credited on a The Beatles' album. He had no problem being on all four member's solo projects. He had no problem joining Lennon's The Dirty Mac band or The Plastic Ono Band.
So What Was The Real Issue with the fifth beatle?
At this point in the game, Clapton was slaying it like a boss. The question was arising of "who was actually joining who?" Who had the bigger statue and most clout? The Beatles or Clapton?
Check out this track listing and tell me you don't recognize every song in Clapton's Greatest Hits, even if you don't like his music.
Here they were, talking about The Beatles (undoubtedly the best band to ever do it ever) versus Eric Clapton ranking in the Top 3, Top 5, and Top 10 of every "best guitarist of all time" list coming out. His solo work and his work in bands was consistently shooting it's way to the top of the sales charts.
Cream, Blind Faith, Derek & The Dominoes, running around with B.B. King, Carlos Santana… Dude's got 18 Grammy's and several royal honors. He was invited to Buckingham Palace to be named a Commander of the Order of the British Empire.
So you can see the problem here. Do you dissolve all of that to become one of the Fab Four as the Fifth Beatle, or do you keep rocking as you are? Who was about to outshine who?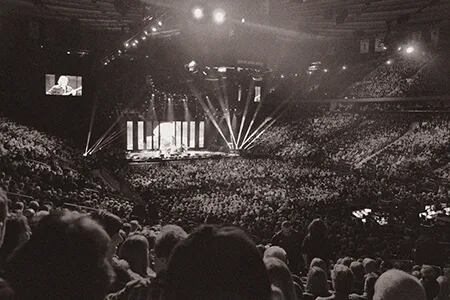 Everyone was able to save face. The confrontation and possible "No" from Clapton never had to happen. The hardline was drawn that if Harrison didn't come back by Monday or Tuesday they'd officially pose the question to Clapton (although the word had already spread to him).
On Monday, Harrison came back.
That's probably a good thing considering the absolute nonsense Eric Clapton was getting up to, such as his adventures in getting scammed by a witch.
However, it's fun to dream about another universe and timeline where Harrison didn't come back AND Clapton said "Yes."… or was the fifth Beatle actually Brian Epstein, the band manager, as many argue till this day?