The new data is out! You may not see huge shifts in the list of the top 10 richest country singers in the world due to some established giants, but we've dropped some artists out and added new ones.
This is more interesting than the usual static list where everyone just earns more money due to investments and new businesses.
And that's one of the two big takeaways for upcoming country artists as you read through:
Anyone can breakthrough and become extremely wealthy as a country musician.
But to reach the top and have the highest net worth means you'll need to break into Hollywood, start additional businesses, make smart investments, and control your expenses.
It's a lifelong ordeal that's not always about skill. A lot of these people don't even write their own songs. Sometimes it's about who you know, so start making connections as you practice your craft. If you make the right moves, you join the following list of the top 10 country artists in the world...
#10 - Brad Paisley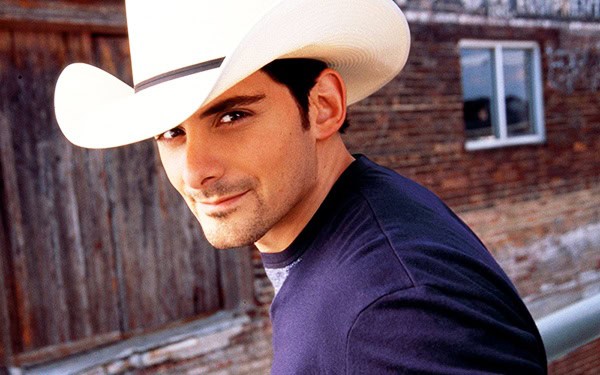 Net Worth: $95 Million
Change: +$1M & ↑1 - Brad's 11 studio albums have produced 32 Top 10 singles and netted 11 million albums sold. He's accumulated 3 Grammys, 14 Academy of Country Music Awards, 14 Country Music Association Awards, and 2 American Music Awards.
His high school years and many after were spent opening for many legends like Ricky Skaggs on the Jamboree USA radio show. He's released two books, increasing his revenue streams. He records his albums largely with his live band, The Drama Kings.
Trivia Fact: Brad wrote 4 songs for Pixar's Cars films. He learned to play guitar at age 8. He's an active Freemason and Shriner, supporting them through music recordings. As a fan of the Cleveland Browns and Los Angeles Dodgers, he's performed the national anthem in their home stadiums including during the 2018 World Series.
#9 - Alan Jackson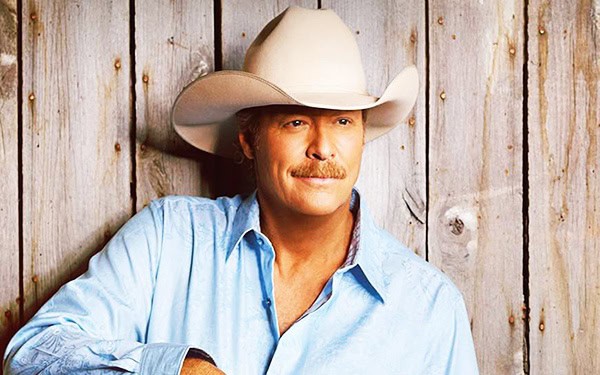 Net Worth: $96 Million
Change: +$2M & ↑1 - Alan's 80 million plus records sold come out of his 16 studio albums, 2 Christmas albums, and two gospel albums, earning him a place in all the country-related halls of fame, Grand Ole Opry, 9 multi-platinum records, and tons of awards.
He's branched out into other business deals, such as exclusive music and merchandise sales at the Cracker Barrel restaurants, an endorsement for Ford Trucks, and a sponsorship by NAPA Auto Parts, and headlining a tour by Fruit of the Loom.
Trivia Fact: Alan was raised in poverty, living in his grandfather's expanded toolshed. His bed was in the hallway due to lack of space. His song "Where Were You" was parodied in the South Park episode "A Ladder to Heaven." A 5-mile stretch of Interstate 85 is named after him. He sold his 135-acre estate in Franklin, Tennessee for $28 million in 2009.
#8 - Reba McEntire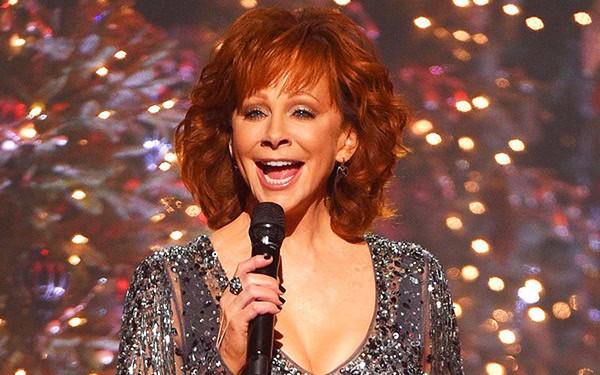 Net Worth: $98 Million
Change: -$2M & ↑1 - Reba got her start singing with her siblings as the "Singing McEntires" at rodeos. Like her mom, an accomplished country vocalist, chose to be an elementary school teacher instead. She was heard singing the national anthem at another rodeo by Red Steagall and he helped her launch her career.
She ultimately has produced 29 studio albums, 42 number one singles, and 16 number one albums. She became a film actress with the classic movie Tremors and eventually had her own award winning TV sitcom called Reba.
Trivia Fact: Reba's stepson is married to Kelly Clarkson. Her first Grand Ole Opry appearance was meant to be 3 songs but was cut down to 1 due to a surprise appearance by Dolly Parton. She was unable to attend her own induction into the Country Music Hall of Fame due to her father's sudden illness.
#7 - Kenny Chesney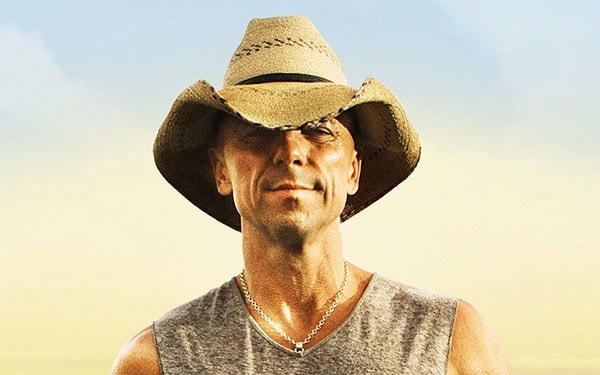 Net Worth: $190 Million
Change: +$5M & ↑1 - From Kenny's 20 studio albums, he's produced 40 Top 10 singles on the Billboard Hot Country Songs charts, received countless awards as the Entertainer of the Year and Top Male Vocalist. In 2015, Forbes estimated Kenny's income at $42 million per year.
He didn't receive his first instrument until he graduated from high school. He named the guitar "The Terminator," learned to play guitar and promptly moved to Nashville. He's one of the most successful crossover country singers. His album sales have reached over 30 million sales worldwide.
Trivia Fact: Kenny and Tim McGraw were arrested when Kenny tried to ride a police horse at random. He married actress Renée Zellweger in 2005 and the marriage was annulled within 4 months. He let many victims of Hurricane Irma stay in his U.S. Virgin Islands mansion during the crisis. In 1982, he won the best male yodeler competition in Switzerland.
#6 - Kenny Rogers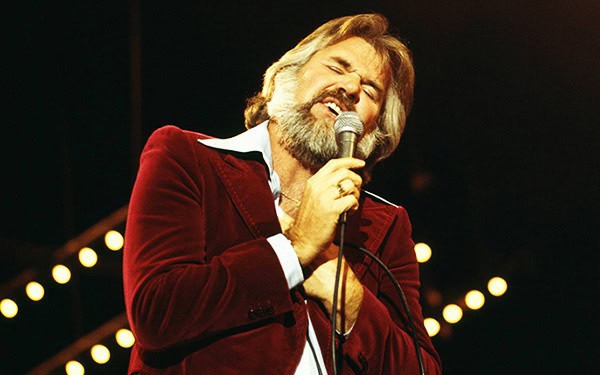 Net Worth: $250 Million
Change: +$10M - What people don't know about Kenny is he tops the charts on more than just the country genre, which is how he became one of the best-sellers of all time. He's also a passionate photographer, releasing two photo books.
He co-founded a chicken restaurant chain called "Kenny Rogers Roasters" with the former CEO of KFC. For some reason, comedians find this funny which has only broadened his income with free marketing. He's bridged into television and even the race car business.
Trivia Fact: Kenny is the 4th of 8 children. He started recording in the 1950's performing psychedelic rock and jazz, only switching to country in the 70's. His farewell concert in 2017 featured many artists on this list as well as others from many genres. He's stuck with the band Bloodline as his backing band since 1976, rather than rotating them out like most singers do. Kenny has been married 5 times, producing 5 children.
#5 - George Strait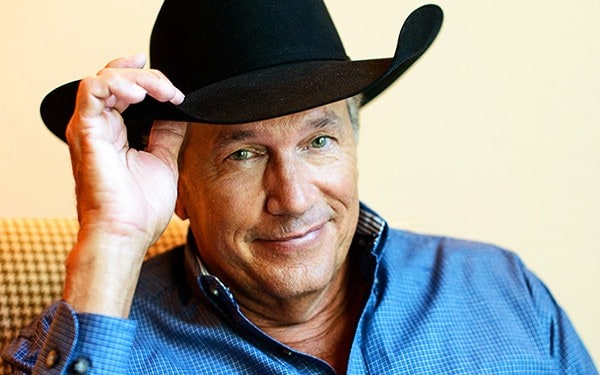 Net Worth: $300 Million
Change: +$20M - The "King of Country" has been on the grind since 1970's and has since won all the wards, been inducted into all the halls of fame, and has been named Entertainer of the Year by the Country Music Awards and the Academy of Country Music many times over.
He's one of the best-selling musicians ever, with 13 multi-platinum records, 33 platinums, and 38 gold albums. His other businesses include being a spokesperson for the Wrangler National Patriot program for wounded veterans and he even owns a Gulfstream G450 business jet company. He co-founded the Vaqueros Del Mar golf tournament and concert series. Of course, he's broken into television and film.
Trivia Fact: George used to compete in the Professional Rodeo Cowboys Association as a team roping competitor. He's also cousin to Jeff Bezos, founder and CEO of Amazon. He's known for his 360-degree stages while on tour, which landed him $99 million in a three year run. He holds the record for the largest indoor concert in North America.
#4 - Garth Brooks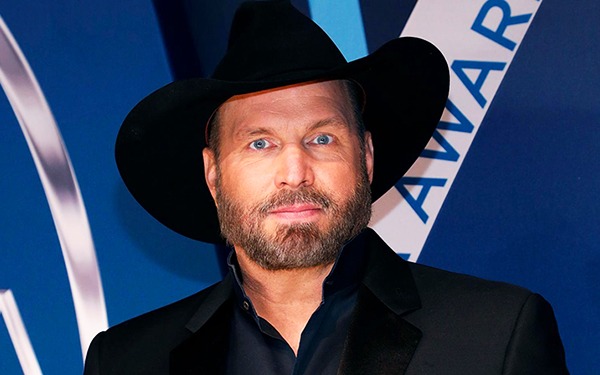 Net Worth: $330 Million
Change: +$15M - By bridging rock and roll with country music, Garth has become the best-selling solo albums artist in the USA with 148 million sold, even ahead of Elvis Presley. He's only surpassed by The Beatles in total albums sold.
He's the only musician in music history to have seven Diamond status records according to the RIAA. All of this is big bucks but he's capped that off with a 5 year residency at the Encore Theatre in Las Vegas. He's done the TV gigs like all musicians do when they can, but all of that pales to his other business ventures like GhostTunes, his online music store. He established his own record label called Pearl Records.
Trivia Fact: Garth had a semi-successful run in Major League Baseball, playing in the off-season for several teams. He had an embarrassing run in 1999 as the alter ego artist Chris Gaines, supposedly an Australian movie star breaking into the emo music genre. Of course everyone figured the publicity stunt out immediately and the album was a flop anyways.
#3 - Toby Keith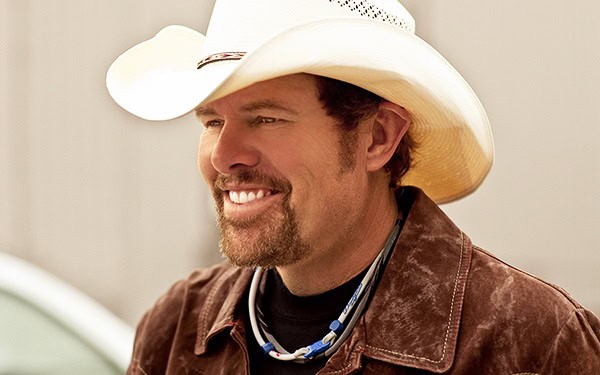 Net Worth: $365 Million
Change: -$5M - Toby has been in the game since 1993 and has released 19 studio albums and 2 Christmas albums since, totaling over 40 million album sales and 61 singles on the Billboard Hot Country Songs charts. He's broken into TV, like the others, but only with performances and not acting.
He's really climbed the charts with his business ventures, including his restaurant franchise "I Love This Bar & Grill" across the nation and his clothing line "TK Steelman." He's introduced a new adult beverage called "Wild Shot" to his restaurants and has even co-founded a record label. That's how it's done!
Trivia Fact: Toby is an outspoken political independent, leading to a fued with the Dixie Chicks and playing the presidential inauguration in 2017. He's a big sports and wrestling fan. Toby supports our youth by providing financial support for those with cancer and is trying to restore music education in our more disadvantaged schools. Forbes says he makes a whopping $53 million a year and often even tops titans like Jay-Z (the richest rapper in the world) and Beyoncé.
#2 - Shania Twain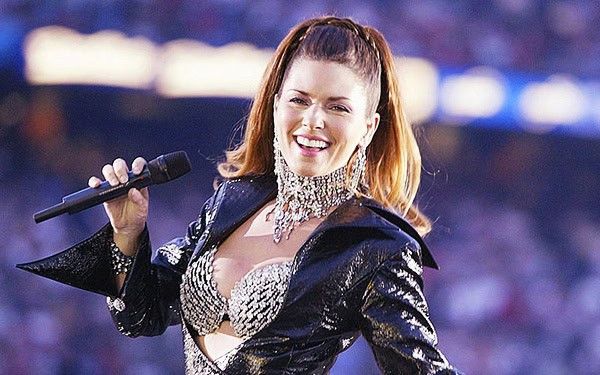 Net Worth: $400 Million
Change: +$20M - Shania absolutely owned the mid-to-late 90's in terms of country and country pop music. She's a 5 time Grammy winner, Canadian Music Hall of Fame inductee, and has 27 BMI Songwriter Awards. She's the 6th best-selling female artist in the USA! She broke into TV as a judge on American Idol and ended up on all the music-related reality TV shows.
She's had endorsements with Febreze, Coty for her perfume called "Shania," and even carried the Olympic Torch in 2010. Even her autobiography earns her income. She gives back to needy school children with her program "Shania Kids Can." She made tons of money from her residency at The Colosseum at Caesar's Palace.
Trivia Fact: Let this confuse your mind for a second... Shania is actually Eilleen Edwards from Canada. In the 2000's she contracted Lyme disease and dysphonia, weakening her voice and putting her on hiatus. She "live journaled" her recovery on an OWN TV miniseries called "Why Not? with Shania Twain" and is back on tour. She's married to a Swiss Nestlé executive.
#1 - Dolly Parton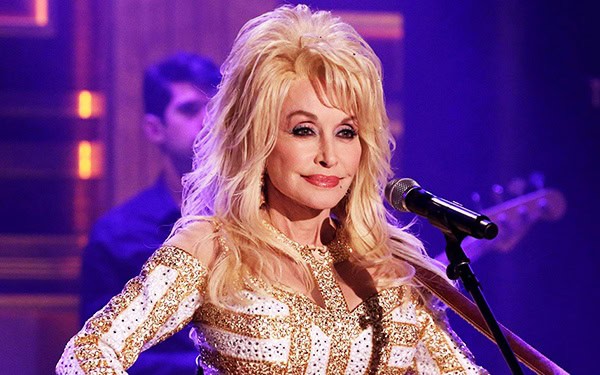 Net Worth: $500 Million
Change: +$50M - The queen of country has had 25 RIAA-certified multi-platinum, platinum, and gold records out of her 63 studio albums. She's won all the music awards, is in all of the halls of fame, and even a handful from the film industry for her starring roles in a handful of movies.
She even has a Hollywood Walk of Fame star. Her literacy program has donated over 100 million books to children across the planet. The Dollywood Company hosts the Dollywood theme park and the Splash Country water park, as well as the Dolly Parton's Stampede Dinner Attraction, all in Pigeon Forge, TN.
Growing up in poverty in a one-room cabin as the 4th child of 12, she's always made a point to give back extensively to children everywhere. Dolly is a true hero, and is very close to popping into the top 10 richest musicians in the world.
Trivia Fact: Dolly learned to play guitar on a homemade guitar, playing it until her uncle bought her a real guitar at age 8. She met Johnny Cash when she was 13 as he performed at the Grand Ole Opry. He encouraged her to follow her musical instincts. She graduated from high school and the next day moved to Nashville to pursue her career. She's one of the most covered country artists, with Jolene becoming a hit again recently.
Who's Dropped Out of the Top 10?
Not everyone maintains their spots on the list. Earning cash is one thing. Keeping it is a whole different story. At this point, we've only removed two, one due to not being in the country genre any more and another for being a legend who has passed. Here's our list of fallen friends.
Taylor Swift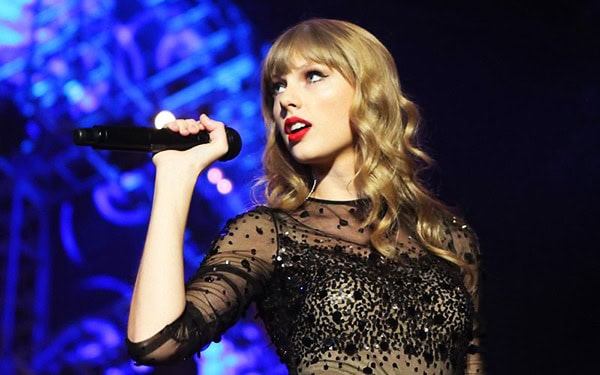 Net Worth: $320 Million
Change: +$170M - Taylor was recently removed from the top 10, because frankly she's no longer a country singer and hasn't been for quite some time, plus it's just not fun having her in there messing up the rankings.
As one of the best-selling music artists of all time her awards are endless, from the Nashville Songwriters Association, the Country Music Association Awards, and of course the Grammys. It's notable that she's the principal songwriter on most of her work, which isn't common these days, and nets her lots of extra money she'd otherwise not receive.
She's broken into Hollywood, countless product endorsements, and a small amount of expensive real estate. Despite these outside investments, the large majority of her income is derived from her monstrous tours.
Trivia Fact: Taylor credits Shania Twain as her biggest musical influence, along with LeAnn Rimes and Dolly Parton. "Nearly confirmed" rumors say that she's ghostwritten songs for bands like Kings of Leon, for instance, completely uncredited. She holds an estimated $84 million in value in her eight homes across four states. Taylor wrote a 350 page novel at age 12 that unsurprisingly remains hidden from the public.
Johnny Cash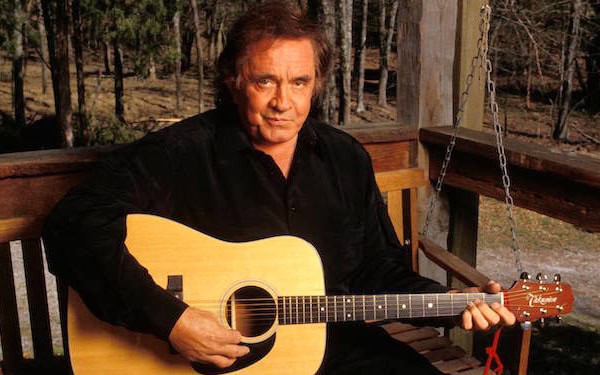 Net Worth: $60 Million
Change: -$60M - Johnny Cash is another best seller of all time and is inducted into the Country Music, Gospel Music, and Rock and Roll Halls of Fame. His influence can't be exaggerated, and his passing in 2003 only increased his popularity.
His illustrious career included 56 studio, 12 tribute, 7 Christmas, 11 gospel, and 7 live albums. He appeared in 8 movies and three times as many television shows. He's a recipient of the Grammy Lifetime Achievement Award and was named the 21st Greatest Singer and 31st Greatest Artist of All Time by Rolling Stone.
In 2005, the movie Walk The Line was released based on Cash's life. Unlike others on the list, his fortune was created exclusively from music. He married June Carter of the famous Carter Family band and had a son together. In his free time he performed high profile activism on behalf of Native-Americans throughout his life.
Trivia Fact: His real name is simply "J.R. Cash" but he had to use a full first name upon enlisting in the US Air Force in 1950. Early in his career he shared an apartment with Waylon Jennings. During a fishing trip, a fire at his camper spread and destroyed 508 acres of wilderness in California. He was sued by the government and lost $125,172 in the case. He has a species of tarantula named after him, called the Aphonopelma johnnycashi.
Who Will Claim a Richest Country Singer Spot Next?
Excluding anyone that has fallen off the core list, who else is getting close to becoming a top 10 wealthiest country singer? Here's the closest tycoons at this point:
Luke Bryan at $90 Million due to his musical success and being co-owner of Buck Commander (sister company to Jason Aldean's Duck Commander) that produces TV shows for hunting enthusiasts on the Outdoor channel.
Tim McGraw at $85 Million thanks to his own records and those on which he's credited as a producer, and due to his illustrious acting career.
Carrie Underwood at $85 Million since her meteoric rise on American Idol. Her record sales are monstrous as are her multi-million dollar endorsement deals with countless companies.
Faith Hill at $80 Million due to her album sales, film and TV career, her line of perfume fragrances, and her pop crossover music.
Jason Aldean at $80 Million thanks to his music and largely in part to his ownership of the Buck Commander hunting company.
Keith Urban at $75 Million in part to his album sales, reality TV appearances, and signature guitar line.
Blake Shelton at $60 Million thanks to his music, series of restaurant and entertainment complexes, and long-running reality TV show appearances.
To reach this list, you have to either stay on tour and pump out successful albums non-stop, or you'll have to venture into all kinds of other businesses. You can do it, and when you do, remember us little guys!