Ariana Grande's Net Worth is $240 Million
Ariana Grande has got it all—some amazing tune-busting albums, killer brand deals and not to mention, a lovable personality that's made her a worldwide sensation. This pop goddess is blowing our minds with her four-octave vocal range and a stage presence that can knock anyone's socks off. And yes, this has led to her becoming one of the wealthiest pop stars of our time. As of 2023, our beloved Florida native has a net worth of $240 million.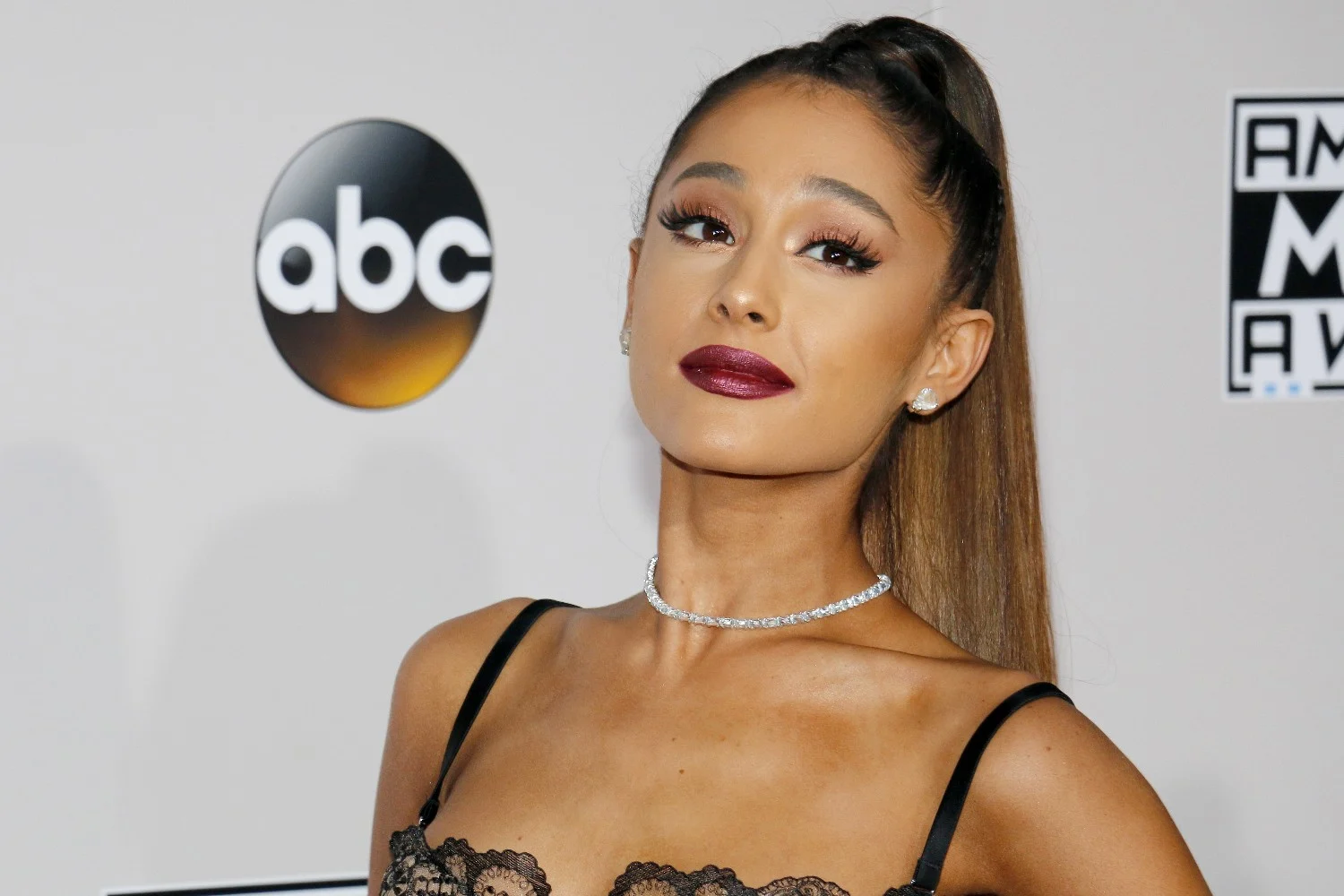 | | |
| --- | --- |
| Name | Ariana Grande-Butera |
| Profession | Singer, Songwriter, Actress |
| Net Worth | $240 million |
| Birthplace | Boca Raton, Florida, USA |
| Birthday | June 26, 1993 |
| Nationality | American |
| Height / Weight | 5'3″ / 45 kg (approx.) |
| Relationship status | Married to Dalton Gomez |
Journey to Stardom: Early Beginnings and Breakthrough
Imagine growing up in the beachy 'burbs of Boca Raton, Florida. That's where Ariana dipped her toes into showbiz. She caught the performance bug while smashing out songs in her local theater's production of Annie, though still a kid at the time. That's where she lit her spark for singing and performing, which later got her parts in epic shows like The Wizard of Oz and Beauty and the Beast.
It wasn't long before she found a new business to conquer: TV. On a daring move from her hometown, she hit the audition rounds and scored herself a quirky character in the Nickelodeon show "Victorious" 2008. You've probably seen her brightly colored hair and bubbly personality as the unforgettable Cat Valentine between 2010 and 2013. Not to mention, she was pocketing $9K an episode, all the while blowing us away with her killer vocals.
But singing was Ariana's true passion, so she belted her way into the music scene. You might remember her debut single "Put Your Hearts Up" in 2011. Her debut album, Yours Truly, dropped in 2013. Propelled by the catchy hit "The Way" (produced by hotshot rapper Mac Miller), the album made a music superstar out of Ariana. Yours Truly didn't just hit #1 on the Billboard 200 chart, it earned her fistfuls of praise.
Fast forward to 2014, and Ariana dropped her second album, My Everything, confirming to all of us that this former TV teeny-bopper was not a one-hit wonder but a full-throttle pop sensation.
Fueling the Fortune: Revenues from Music
Ariana isn't just a pop princess; she's also stacking up some serious dough. Her bank balance has skyrocketed, thanks to music sales, streams, and world tours.
Between June 2019 and June 2020, Ariana bagged herself a cool $72 million from her music and endorsements alone. While that is an exceptional 12 months, she usually rakes in anywhere between $20 million and $30 million each year. In 2021, for instance, she took home $54,794.50 every single day.
Her tour life isn't your typical 9-to-5 grind. Ariana's out there making millions from her globe-trotting tours. The seven months of her "Dangerous Woman" tour in 2017 grossed $71 million from ticket sales alone. Plus, she was selling merch to the tune of about $50,000 a gig.
Painting a Portrait of Prosperity: Alternative Sources of Revenue
Beyond music, Ariana Grande's got her fingers in plenty of pies. She's rocking the business game and hooking up with cool brands, which all add a tidy sum to her fortune.
In 2023, Ariana acquired her r.e.m. beauty brand for a cool $15 million from Forma Brands, its parent company. Next thing you know, she's dominating the beauty industry, the perfect side hustle for this style queen. Later that year, the brand got some serious investment love from Sandbridge Capital, along with some big-hitter partners like Strand Equity, HYBE America, Live Nation Entertainment, and Universal Music Group. When she's not working on her own line, Ariana has been endorsed by brands including Fortnite, Brookstone, Reebok, MAC, Lipsy, Guess, and Givenchy.
In 2021 she merged two of her industries—TV and music—and appeared as a judge on "The Voice" for its 21st season. It's reported she earned $20 million–$25 million for the one season she spent on the show. As there were 26 episodes that season, Ariana could have made as much as $962,000 an episode.
Lavish Luxuries and Charitable Contributions: A Peek into Ariana's World
With an estimated net worth of $240 million, Ariana Grande is for sure living the high life. From a pick of the best properties on the market to a garage full of glitzy rides, this pop diva isn't into half measures when it comes to living well.
Talking about fancy homes, Ariana has had some seriously cool pads, including a Hollywood Hills mansion with four bedrooms and seven bathrooms. She bought it for $13.7 million in Jun 2020 then sold it in October 2021 for $14 million. There was also a New York loft in Chelsea, where she bunked up with Pete Davidson during their short fling. Plus, she's copped a $6.75 million home in Montecito, California, that used to be Ellen DeGeneres's place.
If you thought her real estate game was strong, wait till you hear about her rides. Ariana's garage boasts a classic 1984 Chevrolet Camaro Z/28, worth roughly $21,000, and a swanky Ferrari 488 GTB, which has a sticker price of over $262,647!
While she doesn't own a private jet (yet), Ariana keeps her travel game high-end by renting private jets like the ones from NetJets.
Besides living large, Ari's got a big heart too. She's dished out some serious dough to charitable causes over the years. Like in 2017, when she organized a benefit concert for the victims of the Manchester attack, which took place immediately following one of her shows in the city. Plus, for three years straight she played Santa to a Manchester hospital with Christmas gift donations. And more recently, she donated $1.5 million to organizations that protect the rights of trans youth in 2022. Not stopping there, Ariana helped fans out by donating over $5 million in free therapy through Better Help in 2021.
Behind the Spotlight: Ariana's Personal Life
When we talk love, Ari found her knight in a suit and tie a.k.a. Dalton Gomez, a real estate agent. They got hitched in 2021, within four months of getting engaged. The swanky nuptials went down at their Montecito, California pad. Before Dalton though, she was set to get hitched to "SNL"'s laugh-box Pete Davidson, but that relationship hit the rocks before they could walk down the aisle.
She also has love for her fans; she connects with them regularly on social media.
Despite her sunny demeanor, not all has been bright for Ariana. It was rumored she had a major fallout with her "Sam & Cat" bud Jennette McCurdy over a disparity between their respective salaries. Both parties have downplayed the alleged tension between them, though.
Ariana has also been hands-on dealing with her personal demons: anxiety and PTSD. Following the heart-rending Manchester concert attack, she's been strong and inspiring, making her a true icon to her young starry-eyed fans.
From Sweet to Sour: Ariana's Journey Through Success and Scandal
In 2015, Ariana was hanging out with her pals at a doughnut shop in California when she was caught on camera looking like she was licking doughnuts that weren't hers and then saying, "I hate Americans" and "I hate America?" Fans and haters alike scrutinized the immature behavior
Then, in 2023, she got caught in a legal tussle with a hip-hop artist who accused her of ripping off his tune for her 2019 hit "7 Rings". The case has been settled.
Last, the "Ariana-lookalike" fiasco, in which she sued the store Forever 21 for $10 million in 2019. She claimed they used a model that looked a lot like her, making it seem like she was endorsing their wares.