So many lists rank artists based on subjective information such as fame or likeability. But when it comes to Spotify's top artists, the data is clear-cut. 
Compare this list to the 10 Bestselling Artists of All Time and you'll discover how people's taste in music has changed tremendously over time. Interestingly, there are three artists that feature on both lists. Since the number of streams can be easily measured it is, in many ways, a better indication of popularity than other methods of analysis. So let's jump into the 10 most-streamed artists on Spotify.
The 10 Most-Streamed Artists of All Time
This is the table for the 10 most-streamed artists of all time. It contains their names and all-time Spotify stream numbers.
| Position | Artist | All-Time Spotify Streams |
| --- | --- | --- |
| 1 | Drake | 63.2 billion |
| 2 | Taylor Swift | 58.5 billion |
| 3 | Bad Bunny | 58.2 billion |
| 4 | The Weeknd | 47.9 billion |
| 5 | Ed Sheeran | 46.7 billion |
| 6 | Justin Bieber | 38.3 billion |
| 7 | Ariana Grande | 38.3 billion |
| 8 | Eminem | 37.6 billion |
| 9 | BTS | 35.6 billion |
| 10 | Post Malone | 35.4 billion |
#10 – Post Malone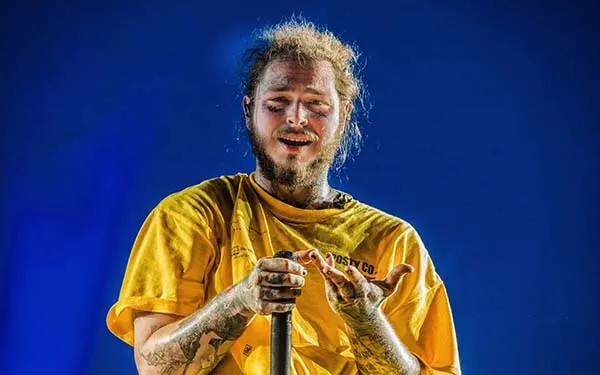 STREAMS: 35.4 BILLION
Post Malone blends a range of genres to achieve his unique sound, including R&B, rap-rock, pop, cloud rap, hip hop, and pop-rap. Considering he debuted in 2013, seeing him rank so high already is a testament to the quality of his work.
He has been inspired by Bob Dylan and cited 50 Cent, Kurt Cobain, and Johnny Cash as other key influences. As of writing, he has released four studio albums and one mixtape.
Trivia: Post Malone is a random name the artist got by using a rap name generator. His real name is Austin Richard Post. When he was younger, Post Malone was a guitarist in a metal band and, for a short period, was also a member of a musical group in Los Angeles.
#9 BTS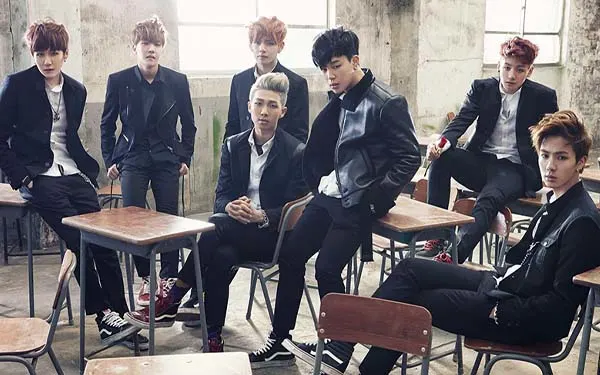 STREAMS: 35.6 BILLION
BTS are a boy band from South Korea. They were formed in 2010 and increased in popularity year after year until becoming a global phenomenon in 2018. BTS already have 253 tracks on Spotify, despite their worldwide success being relatively recent.
BTS have experimented with many genres over the years, combining elements of R&B, rock, electronic dance music, pop, dance-pop, and even disco. They are known for their lyrics, which focus on social commentary on various issues, such as mental health, self-love, and self-reliance.
In 2019, Time magazine offered them a place in the "Top 100 Most Influential People" and the band were even invited to meet US President Joe Biden at the White House in May 2022.
Trivia: BTS's members were close friends and even slept in the same room before they became famous. They produce their own music, write, edit, compose, and record their songs themselves. 
#8 – Eminem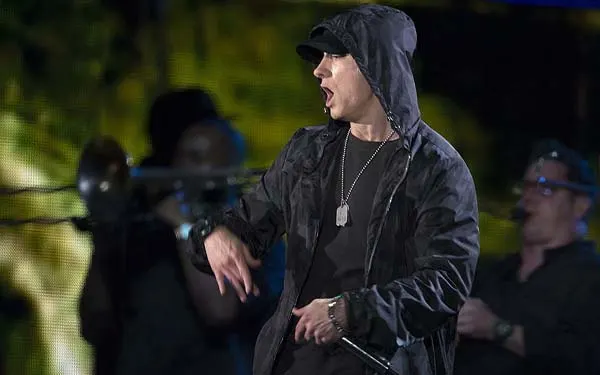 STREAMS: 37.6 BILLION
While he might not be the #1 most-streamed artist on Spotify, Eminem is widely recognized as a rap icon and you'll find him at the top of our Top 10 Rappers of All Time list.
Although he started his career in the early 1990s, Eminem has managed to stay relevant and maintain his fanbase without significantly changing his style. With 296 tracks listed on Spotify, he has an impressive discography that has passed the test of time. He is often compared to legends such as Elvis Presley and Bob Dylan for his impact on U.S. music culture.
Trivia: The artist's stage name, Eminem, is a combination of his initials. His Long "Lose Yourself" even won him an Oscar and is the first rap song ever to be awarded the golden statue.
#7 – Ariana Grande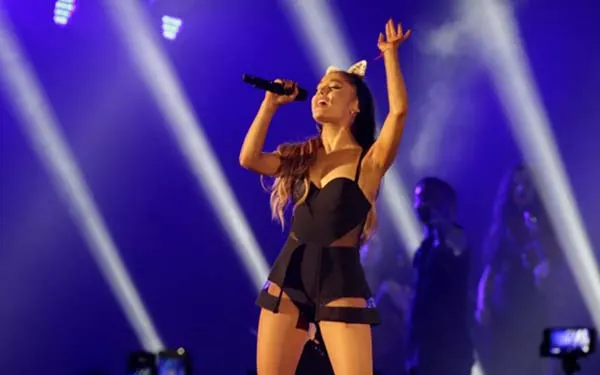 STREAMS: 38.3 BILLION
Considered by some to be Spotify's most popular artist, Ariana Grande has managed to maintain her position among the leading female vocalists of the music industry. This is not down to luck, as the artist is renowned for her four-octave vocal range that has amazed even the toughest critics. Ariana has often been compared to Mariah Carey, thanks to the complexity of her voice.
Ariana Grande's music career has opened the way for her to get involved in various charities related to mental health, LGBTQ equality, animal rights, and more. Although most well known as an R&B and pop singer, Ariana Grande has already had an impressive artistic career, which started on Broadway when she was only 15. 
Trivia: Ariana Grande's first TV appearance was in 2002 when she performed the national anthem on ice. She has more than 239 million followers on Instagram and her popularity inspired Starbucks to name a drink after her infatuation with clouds: the Cloud Macchiato. In 2017, a terrorist attack took place at one of her concerts in the U.K., which deeply affected her. Her tweet of support to the victims quickly became the most-liked tweet in history.
#6 – Justin Bieber
STREAMS: 38.3 BILLION
In the 2010s, Justin Bieber was popular among teenagers because his lyrics made reference to problems that many young people could relate to. Topics such as sex and drugs were avoided by the artist, who wanted to focus more on romance and relationships. Since then, those teenagers have entered adulthood, with Justin Bieber and his music growing alongside them. He has been heavily influenced by Michael Jackson and Boyz II Men.
Since his rise to fame, the artist has been endorsed by brands such as Adidas and Calvin Klein, which have only increased his popularity. With 224 tracks on Spotify, Justin Bieber made it on the list, thanks to his ability to keep his fans engaged and his music relatable.
Trivia: When he started his career, Justin Bieber's voice placed him in the boy soprano category. Bieber was an early bloomer, as he started playing the drums when he was only two. His talent made him pursue other instruments such as the guitar and the piano, which he learned on his own when he was only a child.
#5 – Ed Sheeran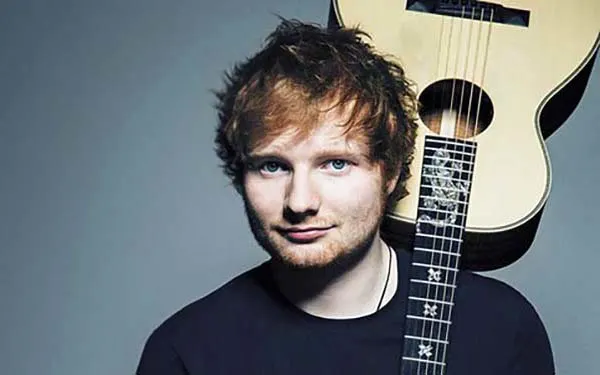 STREAMS: 44.7 BILLION
Ed Sheeran surely deserves to be on this list. His songs have broken records time and time again throughout his career. He is known for his soft rock and folk-pop style. His most famous songs include the global hit "Shape of you" and the more intimate ballad "Perfect".
Ed Sheeran's remarkable achievements in the music industry and his involvement in charity campaigns have gained him the Most Excellent Order of the British Empire, the second-highest-ranking order in the U.K. He was also given the title of the global most-streamed artist of the decade by Spotify in December 2019.
Trivia: Ed Sheeran has the habit of naming his guitars after members of his crew. His guitars have names like Felix, Nigel, Loyd, and Cyril. He received his first guitar from his uncle, but he hasn't revealed if he had already begun naming his guitars at that point.
#4 – The Weeknd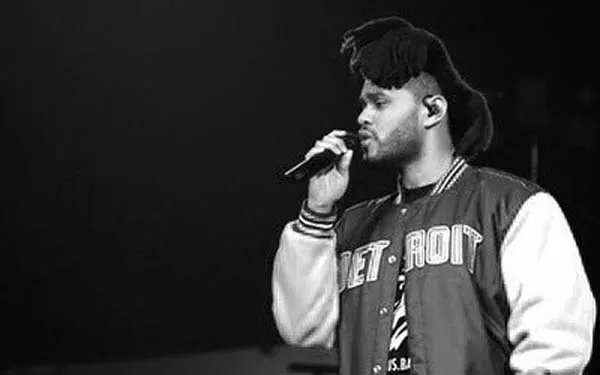 STREAMS: 47.9 BILLION
Canadian singer the Weeknd stands out for his dark lyrics and his songs' technical brilliance. He has released five studio albums and three mixtapes. His main influence remains Michael Jackson and several of his songs seem to be tied directly to the repertoire of the "King of Pop".
In 2016, he broke the record for the most streams by a single artist in 24 hours on Spotify. Beyond music, he is known for his on-again-off-again relationship with supermodel Bella Hadid, which has kept him in the spotlight of the tabloids.
Trivia: The Weeknd came up with his stage name after he ran away from home to start his music career one weekend, having dropped out of college. To differentiate himself from the already existing band the Weekend, the artist removed the last 'e'.
#2 – Bad Bunny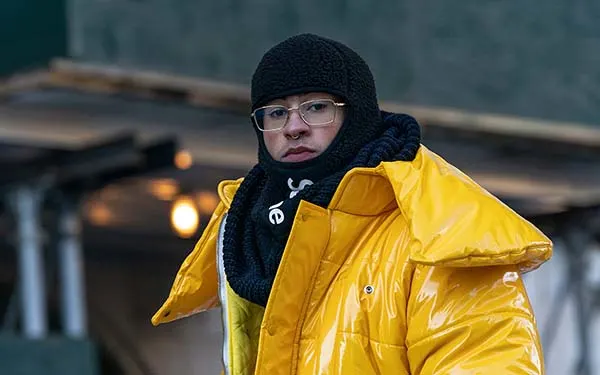 STREAMS: 58.2 BILLION
Bad Bunny began his career in 2013 and is now the runner-up for the title of the most-streamed artist on Spotify. Bad Bunny made his way to the No. 2 spot on our list by adopting a unique style that made him stand out among his competitors. He is a reggaeton artist who incorporates various genres, including Latin trap.
Bad Bunny's lyrics appeal to a wide audience. He approaches various topics, such as heartbreak, humor, self-love, LGBTQ acceptance, and even anger. Despite his highly animated public persona, Bad Bunny claims to enjoy calm environments and, at some points during his career, has been overwhelmed by his rapid rise to fame. 
Trivia: Bad Bunny became a professional wrestler in 2021. In 2022 he entered the WWE Royal Rumble in which he reached the final five.
#3 – Taylor Swift
STREAMS: 58.5 BILLION
The fact that Taylor Swift changed modern country music is no secret. The impact that Swift has had on the industry and how people perceive this genre has been highlighted by many critics, who have even compared her to Bruce Springsteen. Her lyrics are often tied to her personal experiences, and she is known to include 'easter eggs' or secret references in her songs and music videos, which generate lots of discussion among listeners.
Never straying too far from country-pop, Swift experimented with genres including alternative rock and indie pop during and after the pandemic.
Trivia: Taylor Swift starred in a 2009 episode of "CSI: Crime Scene Investigation", and also appeared in Hannah Montana: The Movie. She used to live on a Christmas tree farm, and her first attempts to become a star were unsuccessful. She started singing country covers at age 11.
#1 – Drake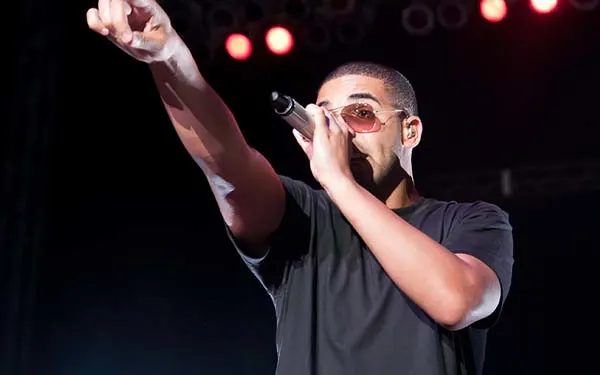 STREAMS: 63.2 BILLION
Drake didn't become the most-listened-to artist on Spotify by accident. His first public appearance was more than 20 years ago and since then, he has managed to win the hearts of the public by continuously improving the quality of his music. From the very beginning, Drake focused on R&B and hip hop and only recently started adding pop and trap influences.
Considered to be one of the world's most influential hip-hop artists, Drake has changed the industry by introducing his new technique of synchronizing his lyrics with hip-hop instrumentals. It is therefore no surprise to find him within the ranks of our Richest Rappers of All Time list. Read more about Drake's net worth here.
In honor of Drake being the first artist to reach 50 billion Spotify streams, the Barcelona soccer team – which the streaming giant sponsors – displayed his owl logo on their shirt for one of their most important games of the year, the "El Clasico" against rival Real Madrid. The game was watched by more than 100 million people across the world.
Trivia: Drake comes from a family of musicians. His father was a drummer and his uncle was a bass player who played alongside Prince. The artist is not only a singer but also a songwriter, having written popular songs for artists such as Alicia Keys and Jamie Foxx.
Runners-Up
It's not always easy to maintain a spot on the list of the top-10 most-streamed artists on Spotify. Artists must work constantly to keep up with people's changing tastes, which means delivering good music but also letting their style evolve. On top of that, they must maintain a likable public image. Let's see which artists almost made it on the list.
J Balvin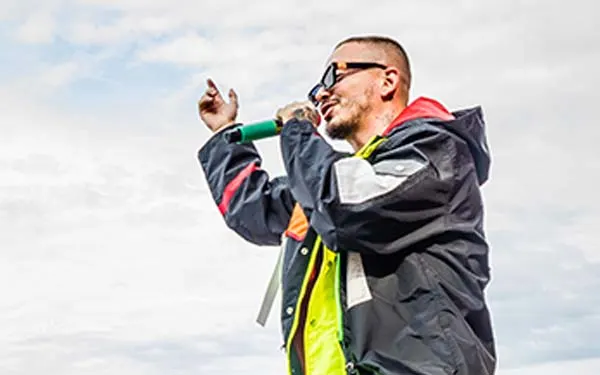 STREAMS: 32.1 BILLION
Also known as the 'prince of reggaeton', J Balvin has gained worldwide fame by bringing a breath of fresh air to the Latino music industry. J Balvin has also managed to stand out in the reggaeton industry by distancing himself from the aggressive pace that most reggaeton artists were adopting. His popularity makes him a strong competitor for musicians on this list.
Inspired by Daddy Yankee, J Balvin changed his style several times before settling for reggaeton. His decision to sing only in Spanish has never excluded him from the world's most famous festivals, such as Coachella, Lollapalooza, and Tomorrowland. With his breakthrough into the worldwide mainstream music industry, J Balvin is considered a pioneer among Latin musicians.
Trivia: Even though J Balvin became popular singing reggaeton, he gets his inspiration from various rock bands, such as Nirvana and Metallica. When he was young, the artist got a guitar for Christmas, which allowed him to pursue his passion for music.
Kanye West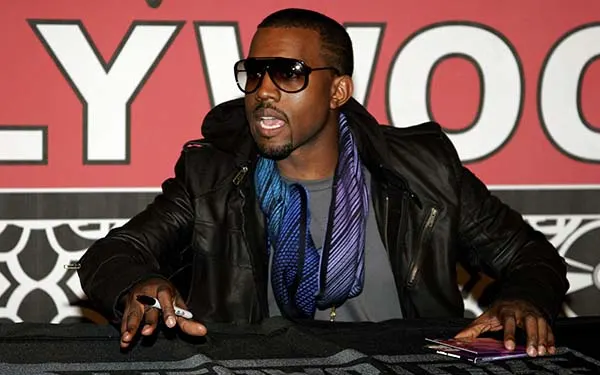 STREAMS: 31.9 BILLION
Kanye West is a true hip-hop icon. Thanks to the unique voice he has brought to the industry, his music is both loved by his fans and respected by critics. He has 237 tracks listed on Spotify and a place among the top-10 most-streamed artists is not out of reach.
Even though many people connect his name to the Kardashians, Kanye West made history long before he dated Kim. His unique approach involved not following trends and becoming a hip-hop industry trendsetter himself.
Trivia: Kanye West was awarded an honorary PhD in 2015 by the Art Institute of Chicago for his artistic spirit. The artist named his company DONDA after his mother who passed away. The rapper spent 12 months in China, following his mother who taught a class at Nanjing University.
Billie Eilish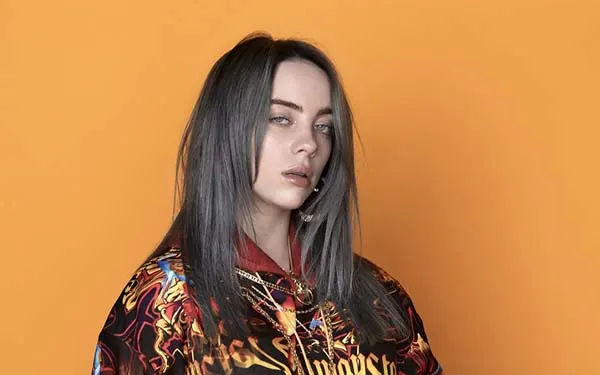 STREAMS: 29.4 BILLION
Billie Eilish is one of the most popular artists of the decade. Her music is different from most mainstream pop musicians, as she combines experimental pop, goth-pop, emo pop, alt-pop, and more. She has a unique, quirky look that contributes to her mysterious public image. 
Billie Eilish has a soprano vocal range. She often contributes to the writing of her songs, which allows her to express her true identity and helps her connect with her fans. She became popular on social media due to her advocacy for animal rights.
Trivia: Her brother is her collaborator and produces all her songs. Billie Eilish has been diagnosed with Tourette's syndrome, which she kept secret until 2018.
Honorable Mentions
As you have probably observed, the genres that the most-streamed artists in this list approach are similar. This is not a surprise since there are trends in music, and every generation has its own stars. However, some names that could surprise us next year do not necessarily follow the same pattern.
●    Coldplay have a total of 27.8 billion streams and have sold more than 100 million albums globally over the years. They are ranked among the bestselling bands of all time.
●    Juice WRLD gained 27.5 billion streams on Spotify at a very young age. He became popular by approaching unique hip-hop styles, such as emo rap and SoundCloud rap. He died a few days after his 21st birthday from an accidental overdose.
●    Dua Lipa was streamed 27.1 billion times on Spotify. She has two Guinness World Records and has received several awards.
●    Imagine Dragons managed to reach 26.7 billion streams even though they are the only pop-rock artists in the top ranks of Spotify streaming.
●    Rihanna is the last on our list with 26.4 billion streams; she may only be a few hits away from the top 10.
● Travis Scott has amassed 26.2 billion streams on Spotify, making a significant impact in the hip-hop and trap music genres. Known for his energetic performances and creative collaborations, he has gained widespread acclaim and a loyal following.
●    XXXTENTACION has been a part of various scandals regarding his legal troubles yet still managed to reach 25.7 billion streams. He is renowned for his versatility.
●    Ozuna is a Puerto-Rican singer who became popular in 2017 and is on his way to making it to the top 10 with 25.3 billion streams on Spotify.
● David Guetta has accumulated 24.5 billion streams on Spotify, making him one of the most successful electronic dance music (EDM) artists globally. His collaborations with renowned musicians and chart-topping hits have earned him multiple awards and recognition throughout his career.
● Khalid has garnered 24.0 billion streams on Spotify, becoming a prominent figure in the contemporary R&B and pop scene. His smooth vocals and relatable lyrics have led to numerous awards and a dedicated fanbase.
● Maroon 5 has achieved 23.5 billion streams on Spotify, maintaining their status as a popular pop-rock band for over two decades. Their catchy tunes and consistent releases have helped them secure several accolades and chart-topping hits.
● Shawn Mendes has collected 21.9 billion streams on Spotify, rising to fame as a young pop singer-songwriter. His heartfelt songs and charismatic stage presence have earned him numerous awards and a passionate fanbase.
There's plenty of valuable data that can be gathered when looking at what artists have made it to the top 10, especially regarding the music genres that have been popular in the past 10 years since streaming started to dominate the music industry. We have also written an article on the 10 Most-Streamed Songs on Spotify and unsurprisingly several artists feature in both lists.
While the number of streams is revealing, it does not indicate how rich these artists are. When comparing this list to the 10 Richest Musicians in the World and their Net Worth, you will be surprised to find out that only one runner-up is among the richest musicians in the world. A high number of streams, therefore, doesn't necessarily equal net worth.
Some notable artists almost made it to the top and their streams are comparable in numbers to the ones present in the "honorable mentions" section. As always, we can't mention everyone and must stop somewhere.