A$AP Rocky's Net Worth is $25 Million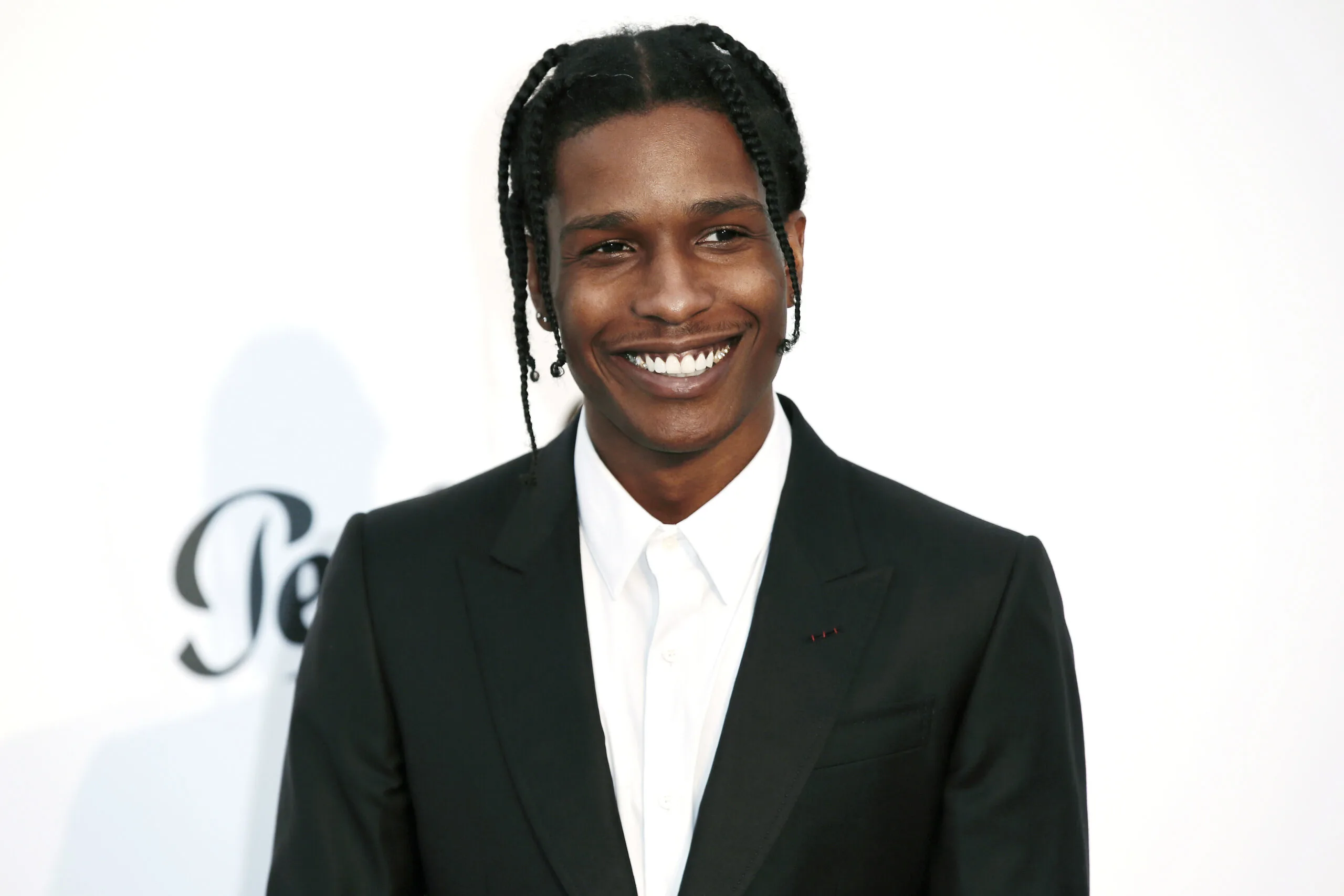 Rakim Mayers, a.k.a. A$AP Rocky, emerged from Harlem and is now killing it in the rap game. He went from a humble $10 million back in 2021 to a jaw-dropping $25 million in barely two years. His is a story of how you can turn your life around and achieve astronomical heights, not only in your career but your personal life, too.
In just 10 years, Rocky made a name for himself in the ultra-competitive hip-hop world, blending his knack for NY rap lines with the addictive beats of Southern hip hop. What's more, he was smart enough to diversify, earning money through his bold fashion choices, brand endorsements, and even acting.
Rocky has done it all: from selling millions of music albums to launching his ventures, from dating A-list celebs to owning a sleek line of luxury vehicles—and he has the bank account to prove it.
| | |
| --- | --- |
| Name | Rakim Athelaston Mayers |
| Profession | Rapper, Songwriter, Record Producer |
| Net Worth | $25 million |
| Birthplace | Harlem, New York, USA |
| Birthday | October 3, 1988 (Libra) |
| Nationality | American |
| Height | 5 ft 10 in (178 cm) |
| Relationship status | In a relationship (with Rihanna) |
Born to Hustle: A$AP Rocky's Early Life and Breakthrough
A$AP Rocky, real name Rakim Athelston Mayers, first saw the world on October 3, 1988, straight out of Harlem, New York. His mom hustled hard, working at a homeless shelter to keep the family afloat. His dad's involvement in the drug scene, however, often saw him behind bars. At 12, Rocky lost his old man to his jailhouse lifestyle (he would pass away in 2012). A year later, his brother passed away. Rocky was undeterred, and used the tragedy in his life as motivation to succeed in the music industry.
Music became Rocky's escape from and remedy for his tough past. His mom's diverse music collection introduced him to everything under the sun: soul, funk, gospel, and of course, hip hop. His big brother, who taught him to rap when Rocky was hardly eight, was a real inspiration. His brother, sporting French braids, would later inspire the look that would be Rocky's trademark.
Carrying this deep-rooted love for music with him, Rocky dropped the mixtape Live.Love. A$AP in 2011. With bangers like "Purple Swag" and "Peso", this tape lit up social media. And it wasn't just his tracks; his unique swag got noted by big names in the music business, which in turn scored him a $3-million deal with Sony Music all that same year.
The Hip-Hop Goldmine: A$AP Rocky's Music-Earned Fortune
A$AP Rocky hasn't just been making waves with his tunes, he's also been raking in some serious money, thanks to his musical genius, which covers album sales, mind-blowing concerts, and more.
His 2011 mixtape, Live. Love. A$AP put Rocky on the music map. That brilliant piece sparked a storm of outstanding tracks and albums, like his hit debut album, Long. Live. A$AP in 2013. Its success proved that he was worth every penny of his $3-million record deal with Polo Grounds Music, RCA Records and Sony Music Entertainment.
But record deals and album sales are only part of the story. As Rocky's fame skyrocketed, he scored big-paying gigs performing live on stages all over the globe. Like most hot artists, a big part of Rocky's dough comes from these live shows. So, these gigs didn't just get his name around the globe, they also pushed his bank balance sky high.
Master of All Trades: A$AP Rocky's Off-the-Beaten-Track Earnings
So you reckon A$AP Rocky is just a rapper? Think again. He's got a ton of other gigs, besides dropping beats. The guy is turning a nice profit from more unusual avenues too – smart investments, endorsement deals, fashion projects, and some pretty neat partnerships to boot.
He also explored the acting world, adding another stream of cash to his growing coin pile and getting his ever-more-recognizable face out there. His film credits aren't as hefty as his rap sheet, though he can put 2018's Monster, 2016's Popstar: Never Stop Never Stopping and Zoolander 2, and 2015's Dope on his resume. He's also done voice work for the animated series Animals in 2016 and the Marvel Avengers Academy video game the same year. So, while you may not have seen Rocky, there's a good chance you will have heard him.
He also dipped his toes into the world of fintech in 2021. He partnered with Klarna, a Swedish fintech company and even became the CEO for a day. He snagged some shares in the company and promised to drop 1% of that sweet deal into Klarna's GiveOne sustainability program. The money went to support the Miti Alliance in Kenya to fight deforestation.
When it comes to fashion, A$AP Rocky is nailing it, too. He teamed up with big-time designer Raf Simons and A$AP Mob co-founder A$AP Bari to launch his own merchandise back in 2013. It was an instant hit. A few years later, in 2017, he launched his own fashion label, AWGE, and even cut a sweet deal with Under Armour. The partnership would include a philanthropic element that would better kids' lives.
He's also got the investment game going strong, putting his money in avatar-tech company Genies in 2018, a venture now worth $10 million.
A$AP's Swag and Giving Back
Now, as one part of a very successful couple, Rocky possessions are Rihanna's possessions. Their union makes it difficult to discern what is Rocky's and what isn't. We can however point to the garage, where the rapper has a mouth-watering (oil-oozing?) collection of wheels currently valued at over $2.7 million. While he has agreed a deal with Mercedes-Benz (and owns a 190E), ASAP also calls a $194K Lamborghini Gallado, a BMW 5 Series, a Cadillac Escalade, and a $266K Ferrari 488 GTB his own.
However, amid his brushes with the law, ASAP Rocky has shown us his heart is in the right place. Take for instance, when he dished out 120 meals to a homeless shelter. And you know what's the kicker? He and his mom actually stayed there back in the early 2000s, proving he remembers where he came from and the path he had to follow to get to where he is.
The Private Side of A$AP Rocky: A Glimpse into His Personal Life
ASAP Rocky's father was born and bred in Barbados, which means Rocky is part-Barbadian. In and of itself, this isn't exactly news, but it takes on a bit more relevance in light of the direction Rocky's life would take. And his birth name, Rakim—as in THE Rakim from the iconic duo Eric B. & Rakim—is like a shout-out to those hip-hop legends.
When it comes to love, he has been linked with some well-known names. He enjoyed the company of Aussie rapper Iggy Azalea in 2011–2012, then model Chanel Iman in 2013–2014. There were even rumored fireworks with Kendall Jenner in 2016.
But 2021 saw major changes when A$AP Rocky told the world he's in love with none other than pop queen Rihanna (the "Barbados" connection we alluded to earlier), dubbing her "the love of his life." Their story took a massive leap forward with the arrival of RZA Athelston Mayers, in May 2022. Becoming a dad's deepened Rocky's bond with Riri; he admits it's totally reshaped his life.
The Storms and Struggles: Major Events in A$AP Rocky's Journey
In 2012 Rocky was involved in a physical confrontation in downtown Manhattan. Also involved was iRome, an artist who was only 21 at the time. He was involved in another physical altercation in 2013. This time Rocky was accused of slapping a woman at the Budweiser Made in America Festival. The controversy was eventually settled, with details kept under wraps.
Perhaps the biggest hoopla arose in 2019, when Rocky was charged with assault in Stockholm, Sweden. He was required to spend a month in jail while the issue got sorted. Once it was settled, the judge reckoned the hip-hop artist had already served sufficient time behind bars and granted him his freedom.