Birdman's Net Worth is $160 Million
| | |
| --- | --- |
| Name | Birdman |
| Other Name | Bryan Williams, Baby |
| Net Worth | $160 Million |
| Birth Date | February 15, 1969 in New Orleans, LA |
| Zodiac Sign | Aquarius |
| Height | 5'9″ |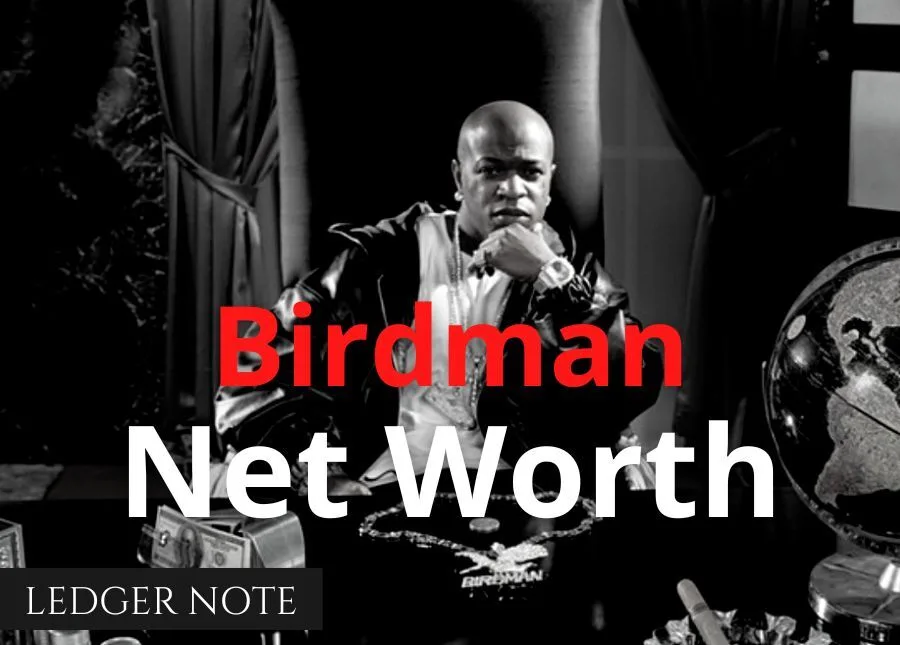 Birdman is one of modern music's most intriguing yet often overlooked figures. From discovering Lil Wayne when Wayne was but an eight-year-old to founding one of the most influential record labels of all time in Cash Money Records, Birdman has had a career full of impressive accomplishments. Plus, he has been instrumental in the careers of some of music's biggest stars, including Nicki Minaj, Drake, and Young Thug. Here is a closer look at Birdman's net worth.
How Much is Birdman Worth?
Birdman is worth $160 million. He has not only had a successful career as a rapper but is also an accomplished entrepreneur and the co-founder of one of the most successful record labels of all time. His career spans over three decades as he continues to develop talent and help younger artists navigate the business.
However, Birdman has dealt with many setbacks throughout his career. In 2015, his label Cash Money was sued by Lil Wayne for $51 million in unpaid royalties and for violating his record contract. According to sources, Wayne was awarded over $10 million when the lawsuit was finally settled.
Throughout the late 2000s he was also ordered to pay millions to former employees and creditors over unpaid salaries and studio time.
Trivia: The Living Legends Foundation awarded Birdman and his brother Slim the 2022 Lifetime Achievement Award at its annual awards gala on October 7. The Living Legends Foundation is the oldest Black music organization currently operating, having celebrated its 30th anniversary this year.
How Much Does Birdman Make from Music?
Birdman has released five studio albums, including four as a solo artist and one collaborative album with Lil Wayne. He has also released two mixtapes, 23 music videos, and 48 singles, including 23 as a featured artist and seven promotional singles. Birdman currently has over 3.4 million monthly listeners on Spotify and we estimate he earns more than $1.25 million a year in streaming revenue.
However, the bulk of Birdman's income does not come from his own music catalog but from his ownership stake in the labels he co-found: Young Money and Cash Money Records. Birdman is also a producer and label executive. During an interview on media personality Wallo's podcast, Birdman claimed that he makes about $20 million to $30 million a year just off masters.
Trivia: In 1998, Birdman signed a $30-million distribution deal with Universal Records for Cash Money Records, which allowed him to keep 85% of the royalties and 50% of the publishing, along with full ownership of his masters. This deal is rare in the music industry and plays an important factor in Birdman's accumulation of such an exorbitant net worth.
How Much is Birdman's Business Ventures Worth?
Aside from being a rapper, Birdman is a successful executive and entrepreneur, negotiating deals involving clothing lines, headphones, and drink brands.
Nevertheless, his record labels are his most lucrative endeavors. Birdman co-founded Cash Money Records along with his brother Slim. The label has signed major artists like Lil Wayne, Drake, Nicki Minaj, Tyga, Juvenile, Turk, BG, and many more. Birdman also helped Wayne set up his own imprint, Young Money Records, which features artists like Lil Twist, Mack Maine, and Cory Gunz. The labels bring in about $130 million in album sales each year and have grossed $1.8 billion since 1998.
Trivia: Birdman had claimed in 2010 that he and his brother were in the oil business, having started Browner Oil. In 2013, Birdman and brother Slim announced they were resurrecting the company and christening it Bronald Oil & Gas, which would mine for petroleum and natural gas. However, there are disputes over whether the venture ever took off and now seems defunct.
What Other Assets Does Birdman Own?
Birdman purchased a 20,000-square-foot estate in a gated community in Palm Island, Miami, for $14.5 million in 2012. The beachfront mansion featured seven bedrooms, 13 bathrooms, and an elevator. But due to Birdman's financial problems, the property was foreclosed on and sold for $10.85 million a few years ago. It was recently renovated and resold for $33.9 million last year.
As a result of Hurricane Katrina in New Orleans, Birdman lost 50 cars and 20 houses, including an 11,000-square-foot home. The mansion was built in 1990 and features five bedrooms and four bathrooms. It still has an estimated net worth of $650,000 but has been vacant for over 15 years.
Trivia: Birdman used his Miami home as collateral to finance a $12-million loan to pay for studio time and other expenses. It was later foreclosed on when he did not repay the loan.
Birdman Personal Life
Birdman had a rough upbringing that influenced his hard work ethic. His mother died when he was five; he briefly went to live with his uncle before being placed in foster care. His father eventually regained custody, and he and his brother went to live with him in the dangerous Magnolia Projects of New Orleans. He started getting into trouble as a juvenile and spent 18 months in jail after being arrested for drug possession.
After two years of dating, Birdman announced that he had proposed to his longtime girlfriend Toni Braxton. He has also contributed to many charitable organizations. He donated over $225,000 to a non-profit called Forward Together New Orleans, which went to families in need during the pandemic. He also frequently organizes a turkey giveaway at the Harlem YMCA at Thanksgiving.
Trivia: Birdman and Slim lived with their uncle for two years in British Columbia, Canada, after their mother passed away.
Selected Discography
| | | |
| --- | --- | --- |
| Work | Release Date | U.S. Sales |
| Birdman | November 26, 2002 | 500,000 |
| Fast Money | June 21, 2005 | 65,000 |
| 5 * Stunna | December 11, 2007 | 372,000 |
| Priceless | November 23, 2009 | 380,000 |