Client Eastwood's Net Worth is $400 Million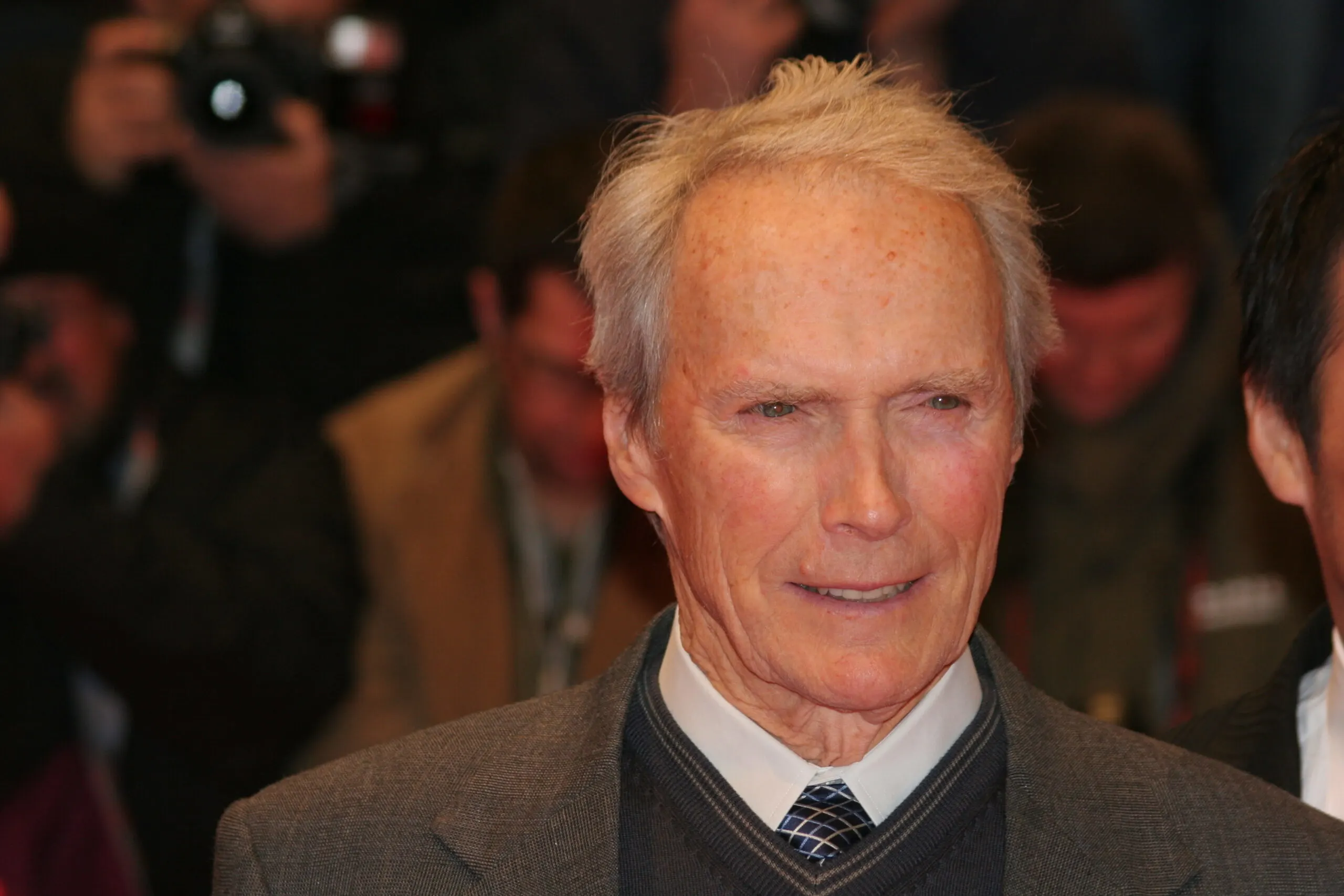 Pull on those cowboy boots, click that seatbelt in, and get ready for a wild ride through the massive fortune and epic movie legacy of American cinema's icon Clint Eastwood. He hails from San Francisco, where he first saw the world on May 31, 1930. He's been hustling in the Hollywood scene for so long it's no wonder he has banked a massive net worth of $400 million!
From starting out as a cowboy in Sergio Leone's westerns to directing critically acclaimed movies, Clint's impressive riches are due to his tremendous works both in front of and behind the camera. He has taken on all kinds of roles and pulled some daring moves, which have helped him build that phenomenal wealth.
| | |
| --- | --- |
| Name | Clinton Eastwood Jr. |
| Profession | Actor, Director, Producer, Musician |
| Net Worth | $400 Million |
| Birthplace | San Francisco, California, USA |
| Birthday | May 31, 1930 |
| Nationality | American |
| Height & Weight | 6 ft 4 in / 220 lb. |
| Relationship status | Previously married to Maggie Johnson (m. 1953 to 1984) and Dina Ruize (m. 1996 to 2014) |
A Bronzed Journey through Stardom: Early Career and Breakthrough
Born and bred in San Francisco, California, Clinton Eastwood Jr faced the tough times of the Great Depression. Landing minor gigs in grade B films and TV series was just the beginning for Eastwood. Things got real when he barged into the CBS western series "Rawhide". Playing Rowdy Yates, he made a name for himself and was an instant hit. As the 1960s rolled in, he teamed up with the big-time Italian director Sergio Leone and dropped the epic "Dollars Trilogy". Eastwood rocked the spaghetti-western vibe with "A Fistful of Dollars", "For a Few Dollars More", and "The Good, the Bad and the Ugly". With these roles, Eastwood had become a part of cinema history.
Turning Reels into Riches: Revenues from Primary Career
After enough time in front of the lens, Eastwood decided to spend time behind the camera. His directorial debut "Play Misty for Me" was not a blockbuster, but it made audiences realize the man could direct. Eastwood's sheer hard work and narrative skills got him into the A-list directors. His 1992 movie "Unforgiven" made him the talk of Tinseltown, allowing him to snag four Academy Awards, including Best Picture and Best Director. He repeated the trick with "Million Dollar Baby" in 2004 as if to prove his directorial skills were legit.
With countless unforgettable roles under his belt, plus serving at the helm of several award-winning films, Clint's value is astronomical. While we can't peg down how much cash he made from each film, his net worth suggests he was well compensated for his work.
There's more to Eastwood's dough, aside from acting and directing. He also cooked up a few films under his very own production company, Malpaso. He pulled this stroke of genius way back in 1967. It gave him the freedom to let loose his creativity, and also helped fill up his piggy bank with the cash his films made.
Diversified Riches: Revenue Streams Beyond the Silver Screen
Clint Eastwood may be a rock star on the big screen, but his hustle doesn't just stop there—he's also got some serious business savvy. Not one for keeping all his eggs in one basket, Clint has smartly spread his income nets into realms beyond Hollywood—everything from dipping his toes into property and hospitality, to setting up his own production company.
Back in 1967, Clint started showing off his entrepreneurial side when he set up his own production company, Malpaso. It wasn't just about having an extra creative playground, Malpaso was a money maker too. Many of the films Clint directed or starred in were produced by Malpaso, churning in a good chunk of change.
But Clint's business savvy ventures beyond the world of film. He has also made some smart moves in real estate and hospitality. He bought and revamped the old school Mission Ranch, a charming hotel and restaurant in Carmel, California, furnishing it out with all the modern luxuries. This mashup of old-world charm and opulence, keeps the cash coming in.
As if that weren't enough, he also entered into the high-end property market. In 1999, he created Tehama Golf Club, a fancy golf community also in Carmel. This project didn't just boost his bank balance, it totally reinforced his reputation as an entrepreneur.
Clint's income portfolio extends beyond property and hospitality. He also signed endorsement deals with major players like Chrysler in 2013. Not only did this help to fatten up his wallet, but it also got him some extra public attention.
High-value Assets & Philanthropic Endeavors: Clint Eastwood's Notable Possessions
Clint's got some seriously scenic properties to his name. He owns multiple houses in Pebble Beach, California, where he enjoys the fresh sea breeze, jaw-dropping coastal views, and some of the best golfing spots on the planet.
When it comes to his rides, Clint's all about classics. He has owned some old-school gems like a Jaguar XK150, a Ferrari 275 GTB, and a Lincoln K-Series convertible. Not to mention, he also flies in a $1.5-million helicopter, the Aerospatiale AStar.
Behind the Stardom: The Personal Life of Clint Eastwood
First, let's talk romance. Eastwood's "I do" journey began back in '52 with Margaret Neville Johnson, a secretary with whom Clint was set up on a blind date. Their relationship gave us Kyle (born '68) and Alison ('72). But alas, love wasn't forever for this pair, and they called it quits after a good few decades.
Eastwood then found his second soulmate in Dina Ruiz, a news anchor. After a whirlwind romance, they tied the knot in '96 and soon after welcomed Morgan Eastwood. They, too, would eventually part ways, in 2014.
Eastwood's parental claim expands far beyond these ties. He's got a handful of other kids through various flings and short-term relationships: Kimber Lynn ('64), Kyle ('86), Alison ('72), Scott ('86), Francesca ('93), Kathryn ('88), and Laurie Murray ('54).
Outside of the love game and onto the political battlefield—Clint even had a stint as the mayor of Carmel-by-the-Sea in California from '86 to '88.
Clint Eastwood's Life Highlights: Drama, Courtrooms, and Controversies
In 2022, Eastwood claimed a major courtroom win, successfully suing a CBD retailer that was using his name and picture to hype up their products without his consent. The company in question even resorted to faking news stories and spamming search results, just to trick folks into thinking Eastwood endorsed their product. But the jury was having none of it and gave Eastwood a cool $2-million payout, setting a new standard in the fight for celebs to control their own identities.
But this wasn't the first time Eastwood's been caught up in a whirlwind of drama. Back in 2016, he landed in hot water over some comments he made about then-presidential hopeful Donald Trump's less-than-PC remarks. He drew some serious flak when he suggested people should "just get over" the comments, kicking off a storm of backlash.