Drake Is Worth $280 million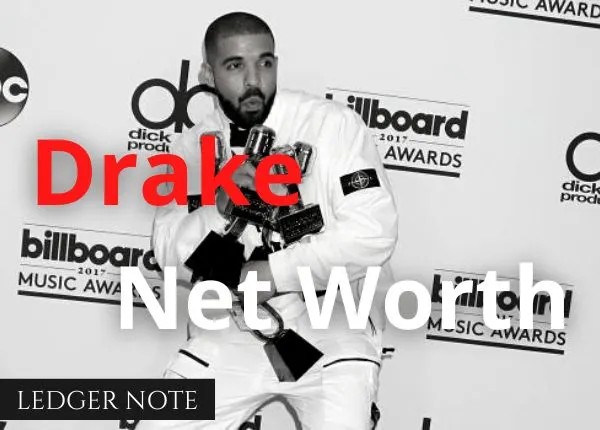 | | |
| --- | --- |
| Name | Drake |
| Other Names | Aubrey Drake Graham |
| Birth Date | October 24, 1986 |
| Birth Place | Toronto, Ontario, Canada |
| Height | 5 foot 11 ¾ (182 cm) |
Drake is one of the most successful rappers in the world, ranking at #6 on our list of Top Ten Richest Rappers in the World with a staggering net worth of $280 million!
Early Life
Aubrey Drake Graham was born in Toronto, Canada on October 24, 1986, to American Catholic Dennis Graham and Canadian Jew Sandra Graham. Drake's parents divorced when he was five. His father, a musician, moved back to his hometown of Memphis, Tennessee, where his subsequent troubles with the law prohibited him from crossing the border into Canada and was largely absent from Drake's formative years. He attended Vaughan Road Academy but would drop out to pursue acting. He would eventually graduate in 2012.
Though Drake is rightly considered as one of the kings of rap, before he got his big break in music, he started out on the Canadian teen drama show 'Degrassi', playing basketball star Jimmy Brooks, a role he landed at the young age of 15.
RELATED: Lil Wayne's Net Worth
Despite his early success in acting and rise to TV fame, music has always been Drake's passion. This can be seen clearly in his musical resume and accolades, which boasts everything from 7 albums to 47 Grammy nominations.
But it's not only acting and music that has helped Drake to make his fortune. So, how much is Drake worth these days?
Trivia: Although Drake has yet to pen his wedding vows, he has had a string of high-profile relationships, and even revealed that he has an enormous Hermes Birkin bag collection that he has been curating for several years and plans to gift his future wife.
How Much Did Drake Make? (2006-2012)
Drake has released seven studio albums and three mixtapes, starting with his 2010 debut album Thank Me Later.
And that was only the start of his success. Drake has sold over 170 million records globally and boasts over 65 million monthly listeners on Spotify. He is also the most streamed artist on the platform.
In 2009 he signed to Lil Wayne's record label Young Money Entertainment, having collaborated with the artist on several songs. By 2010 Drake had moved on from his early mixtapes, Room For Improvement and Comeback Season, released in 2006 and 2007 respectively.
The "Hotline Bling" rapper has continued to attain new heights ever since. Drake has won 4 Grammys, founded his own record label, OVO Sound, and executive-produced both the Netflix smash hit "Top Boy" and HBO's hugely successful "Euphoria".
And if that weren't enough, the rapper's "Summer Sixteen" tour has been named the highest-grossing tour in hip-hop history, further contributing to his $280-million net worth. For much of the tour, Drake was joined by fellow hip-hop rapper Future, who shared the stage for 54 dates across the U.S. over three months between July and October. Sources claim that tickets brought in $85 million.
How Much Did Drake Make? (2013-2022)
Since 2014, Drake has moved over 37 million album units. There are estimates that his music brings in $50 million a year alone without touring.
Drake's most recent music deal, completed in 2021 with Universal Music Group, is vague but reports, as well as Drake's own lyrics, suggest the deal closed for an eye-watering amount. Drake's lyrics from 'Lemon Pepper Freestyle' off his 'Scary Hours 2' EP, reference "three-sixty upfront, it all comes full circle" — or $360 million. Other suggestions include over $400 million. Either way Drake's status at the top of the music industry can't be doubted.
"I was born to make mistakes, not to fake perfection."

Drake
How Much Are Drake's Businesses & Investments Worth?
Drake is quite the businessman and has been a highly sought after supporter of several different business ventures from whiskey to weed.
In 2015, Drake publicized support for Jay- Z's music platform 'Tidal' before switching to a brand endorsement of Apple Music.
His other brand deals include the launch of an apparel line with Nike titled 'Nocta' in December 2020 which featured puffer jackets, sweatsuits, and socks. In March 2022, 'Nocta' expanded to include footwear, specifically the 'Hot Step' in two colorways.
Music and footwear aren't Drake's only interests. In 2016, along with ex-banker Brent Hocking, Drake launched a luxury whiskey brand 'Virginia Black', selling 30,000 cases in its first year.
In November 2019, the Toronto-born rapper announced his partnership with Canadian Canopy Growth Corporation with plans to grow premium cannabis in Drake's own hometown. Drake revealed he had a majority stake in the company, owning a 60% share, and although products have yet to reach the market, it's certain that Drake's legendary pop-culture status will ensure it's a success.
In October 2022, Drake's owl logo was displayed on the jersey of the Barcelona soccer team for their game against arch-rival Real Madrid. The Barcelona sponsor, Spotify, wanted to honor the singer for being the first artist to ever reach 50 billion streams on their platform.
Trivia: Drake has been a fan of Nike since he was a child and famously said, "It didn't mean anything unless it had a Swoosh."
What Assets Does Drake Own?
A large handbag collection isn't the only major material investment Drake has made. In February 2022, Drake bought an ostentatious home in Beverly Crest for a whopping $70 million, marking the end of a year-long house hunting expedition.
In exchange though, he is selling several other properties for a combined $22.2 million including an English Tudor-style mansion bought in 2012, a ranch house purchased for $2.85 million in 2015, and another ranch for $4.5 million in 2018 which boasts an expansive 6.5-acre property.
Drake is also the proud owner of a Boeing 767, a wide-body aircraft traditionally used by airlines for long-haul passenger and freight flights. While the retail price of such plane is reported to be $260 million, Drake got his gifted by the Canadian logistics company CargoJet as part of a marketing campaign. The plane Drake received was an empty shell previously used to carry freight. He is reported to have spent millions of dollars to fit leather armchairs, luxurious carpets, wide-screen TVs and opulent bathrooms. He also had the plane painted in light blue with his trademark "OVO" owl on the side.
Trivia: Drake's Toronto home has been nicknamed 'The Embassy' and includes its very own official NBA-size basketball court!
FAQs
Is Drake a billionaire?
No, Drake is "only" worth $280 million based on our latest estimate. Only two rappers have joined the billionaires club: Jay Z and P Diddy.
Who is in Drake's management team?
Drake is managed by OVO co-founder and music producer Oliver El-Khatib and by DJ Adel "Future the Prince" Nur. He is produced by Noah "40" Shebib, the third co-founder of OVO.
How much does Drake make a year from Spotify?
We estimate Drake's annual revenue from Spotify at $25 million, based on the nearly 70 million monthly listeners who enjoy his content on the platform.
Who is bigger, Drake or Kanye?
Measuring the success or impact of two artists can be subjective, but here are a few factors to consider:
– Music sales: Drake has sold more albums and singles than Kanye West.
– Streaming: Drake has more monthly listeners on streaming platforms such as Spotify and more views on YouTube.
– Awards: Drake has won 4 Grammy Awards, while Kanye has won 21 Grammy Awards.
– Business ventures: Kanye has various successful fashion and shoe brands, and is a prominent figure in the music industry.
Based on these factors, it could be argued that Drake is currently more commercially successful, while Kanye is more influential and has a larger impact on popular culture.
Who has Drake dated?
While Drake has kept many aspects of his personal life private, he has been romantically linked to several women in the past, including:
– Rihanna
– Tyra Banks
– Jennifer Lopez
– Bella Hadid
– India Love
Selected Discography
| | | | |
| --- | --- | --- | --- |
| Work | Release Date | Form | U.S. Sales |
| Room For Improvement | February 14, 2006 | Mixtape | — |
| So Far Gone | September 15, 2009 | EP | 785,000 |
| Thank Me Later | June 15, 2010 | Studio LP | 1,830,000 |
| Take Care | November 15, 2011 | Studio LP | 2,338,000 |
| Nothing Was The Same | September 24, 2013 | Studio LP | 1,783,000 |
| Views | April 29, 2016 | Studio LP | 1,739,000 |
| Scorpion | June 29, 2018 | Studio LP | 407,000 |
| Certified Lover Boy | September 3, 2021 | Studio LP | |
| Honestly, Nevermind | June 17, 2022 | Studio LP | |
Notable Award Wins
| | | | |
| --- | --- | --- | --- |
| Year | Nominee/Work | Award | Category |
| 2010 | Drake | BET Award | Best Male Rap/Hip-Hop Artist |
| 2013 | Take Care | Grammy Award | Best Rap Album |
| 2014 | Drake | BET Award | Best Male Rap/Hip-Hop Artist |
| 2016 | Drake | American Music Award | Favorite Rap/Hip-Hop Artist |
| 2016 | Views | American Music Award | Favorite Rap/Hip-Hop Album |
| 2016 | "Hotline Bling" | American Music Award | Favorite Rap/Hip-Hop Song |
| 2017 | "Hotline Bling" | Grammy Award | Best Rap Song |
| 2018 | "God's Plan" | BET Award | Video Of The Year |
| 2019 | "God's Plan" | Grammy Award | Best Rap Song |
| 2019 | Drake | Billboard Music Award | Top Artist |
| 2019 | Scorpion | Billboard Music Award | Top Rap Album |
| 2021 | Drake | Billboard Music Award | Artist Of The Decade |
| 2021 | Drake | American Music Award | Favorite Rap/Hip-Hop Male Artist |
| 2022 | Drake | Billboard Music Award | Best Artist |
Concert Tours
| | |
| --- | --- |
| Tour Name | Tour Date |
| Aubrey & the Three Migos Tour | August 2018 – November 2018 |
| Away from Home Tour | April 2010 – November 2010 |
| Boy Meets World Tour | January 2017 – November 2017 |
| Club Paradise Tour | February 2012 – June 2012 |
| Drake vs. Lil Wayne | August 2014 – September 2014 |
| Summer Sixteen Tour | July 2016 – October 2016 |
| Would You Like a Tour? | October 2013 – March 2015 |
All of this helps to explain why Drake is one of the richest musicians in the world.