Ice Cube's Net Worth is $160 Million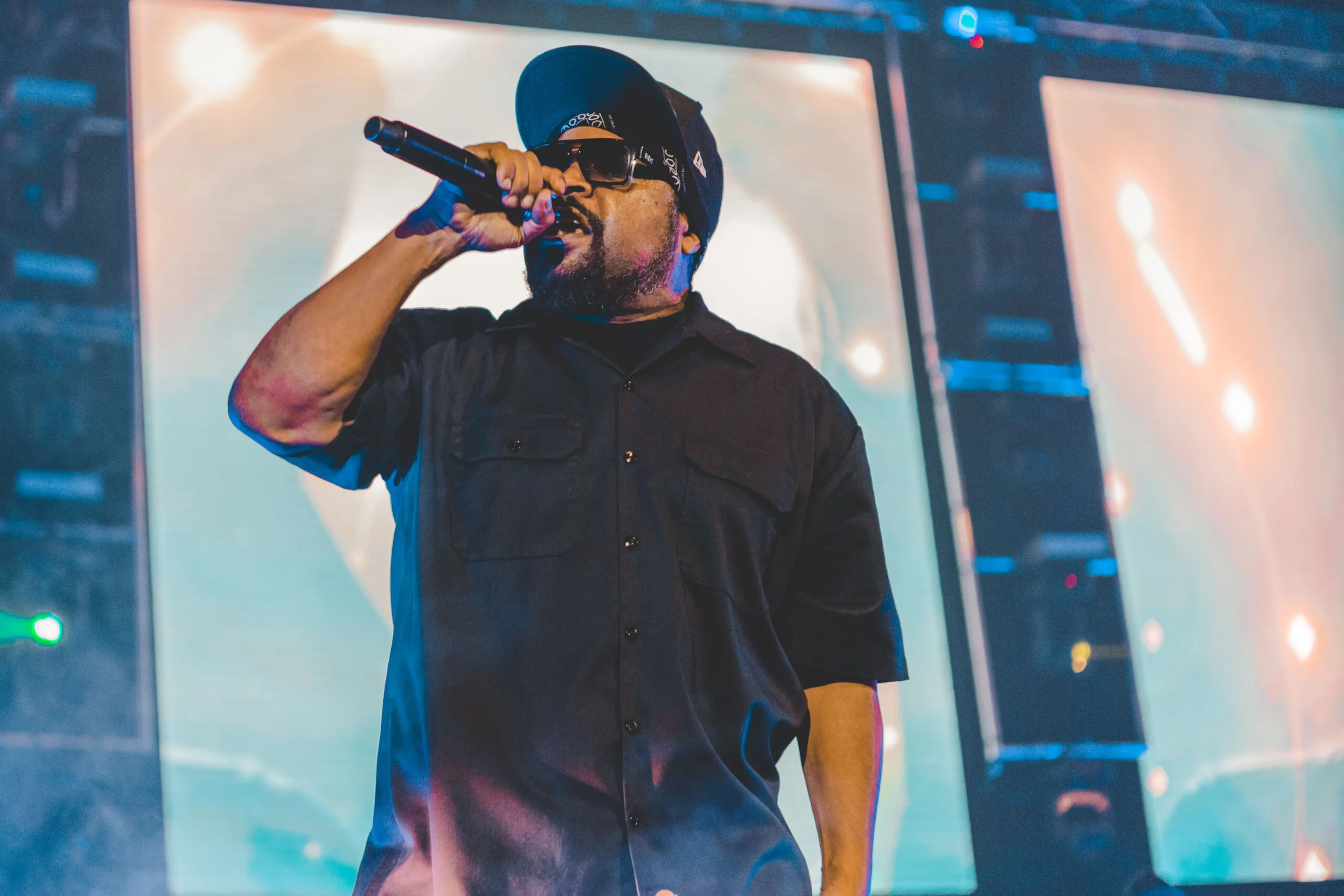 After owning the game for about 40 years, this superstar's stacked up an insane amount of cash—a staggering $160 million as of 2023, to be exact. Always making the list as one of the richest rappers ever, Ice Cube's crazy-wealthy status and star power didn't come easy; it's been all about the grind, never settling, and always on the lookout for the next big thing.
Settle in, because we're about to take a deep dive into the envious stash of one of the biggest names in rap, Ice Cube. The story behind Ice Cube's massive fortune charts the journey a kid from South Central LA took to become a powerhouse in pop culture, with the heavy wallet to prove it.
| | |
| --- | --- |
| Name | O'Shea Jackson |
| Profession | Rapper, Actor, Entrepreneur |
| Net Worth | $160 Million (as of 2023) |
| Birthplace | Los Angeles, California, USA |
| Birthday | June 15, 1969 |
| Nationality | American |
| Height / Weight | 5'8″ / 194 lb. |
| Relationship status | Married to Kimberly Woodruff |
The Genesis: From South Central L.A. to Stardom
Ice Cube was born O'Shea Jackson back in 1969, in the Baldwin Hills of L.A. Music was his jam from an early age, when he started writing raps during typing class back in high school at just 15. The moniker would soon follow, thanks to his older brother who threatened to put him in the freezer until he chilled out and became an "ice cube".
Fast forward a bit, Ice Cube started dropping rhymes at a local joint called Eve After Dark, catching the eye of none other than Dr. Dre. Banding together with Sir Jinx and K-Dee to form Cru in Action (C.I.A) in '84 was Ice Cube's first taste of the big leagues, especially when they teamed up with World Class Wreckin' Cru, a Dre-managed outfit.
While still only 16, Cube would join N.W.A. featuring Dre, Eazy-E, and later, MC Ren. Their first taste of success came with the release of the track "Boyz-n-the-Hood", with each member playing a separate role in the song's creation. It was after the release of their debut album Straight Outta Compton that Cube realized that, as the writer, he deserved more than he was currently earning. He eventually left the group, suing manager Jerry Heller.
Cube's Earnings: Breaking Down the Wealth
Being a rap game changer, Cube's music career shot through the roof with his debut album "AmeriKKKa's Most Wanted", which put some serious dough in his pocket and made him a titan in the rap game. His reputation as a successful artist earned him another sweet pile of cash when he made a deal with Interscope Records in 2017.
Just as much as he killed it in music, Cube made equally momentous waves in the film business. He made his debut in the appropriately titled "Boyz n the Hood" in 1991. He would feature in numerous films since then—the Friday films, the 21 Jump Street films, among others—but it was his appearance in "Barbershop" in 2002 that raked in the dough. The love people had for that flick gave birth to sequels, a TV show, and even gave inspiration for "Beauty Shop". Cube laughed all the way to the bank. To top it off, Cube gave us an album in 2007, In the Movies, featuring the best songs from his films. Yet another way to earn money off his work.
Diversifying Portfolio: Earnings Beyond Music and Film
Okay, so we all know Ice Cube's a big deal in the music and film biz. But did you know the man's also got some serious game in business world?
There's BIG3, a pro 3-on-3 basketball league he co-founded. It hit the ground running back in 2017, featuring ex-NBA stars, making it a magnet for some juicy sponsorship deals.
Ice Cube's wallet has also grown, thanks to various endorsement deals throughout his career. His voice and face have been behind massive ad campaigns for mega-brands like Coors Light (2012–13) and St. Ides (1994).
Cube's also dabbling in digital art. He's dropped an NFT collection named "Man VS Machine". Along with artist Trevor Jones, they sold out the entire collection in just 24 hours last November. Talk about star power, right?
Luxury Quintessence: Ice Cube's Cool Stuff and Giving Spirit
Thanks to his bankroll, Ice Cube has racked up some serious swag, reminding us all of his major success in the music and film arenas. One of his flashiest purchases? A ritzy mansion in Marina del Rey, snagged from action film star Jean-Claude Van Damme back in 2016. These digs, initially hitting the market for a cool $10 million, was scooped up by Cube for $7.25 million.
He's also got a whopping car collection, said to be worth $2 million. His automotive arsenal includes swanky sedans like Jaguars, Rolls-Royces, and Bentleys, beefy SUVs from Cadillac and Mercedes, and he's also got the classic American sports car, the Corvette, in his garage.
Despite his love for all things luxe, Cube's also got a big heart. In 2011, he partnered with RareInk, dropping some signed artwork to help fight against AIDS – with the art sale dough going straight to the Minority AIDS Project. Keeping the good vibes going, he linked up with clothing brand Represent in 2017 to drop a limited-edition clothing line. The cash from this collab went to Autism Speaks — a nonprofit doing important work for those with autism.
Beyond the Spotlight: Ice Cube's Personal Life
Ice Cube's roots are well grounded in a family that knew the value of a day's hard work. His father, Hosea Jackson, busted his back as a machinist and groundskeeper, and his mother, Doris, spun plates between playing hospital clerk and janitor. Cube was tight with his older half-sister and brother, but tragedy struck when his sister was killed by her husband in 1981, when Cube was barely 12.
Cube's heart? Sealed and delivered to one Kimberly Woodruff, since '92 to be precise. Together they run a full house with five kids. Their oldest, O'Shea Jr. (1991), Darrell (1992), then the lovely daughters Karima and Deja (1994) and finally Shareef (1995).
The Rocky Road of Ice Cube: Controversies and Clashes
Back in the '90s, Cube got into a major squabble with Cypress Hill that's still remembered as one of the gnarliest rap beefs of the decade. It kicked off when Cypress Hill accused Cube of stealing their lyrics.
Then, in 2015, Cube's at the center of another showstopper—this time, he was accused of anti-Semitism by a rabbi who claimed Cube and his crew assaulted him, which Cube adamantly denied.
Next up, 2023, in a crazy turn of events, Cube threatened to sue anyone who dared to use AI to clone his voice! The threat sparked some serious debates about the rights and wrongs of the technology and what it means to be an artist.