Lil Wayne is Worth $170 Million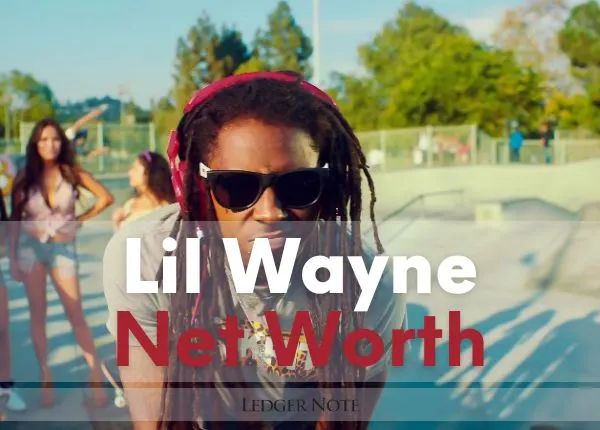 | | |
| --- | --- |
| Name | Lil Wayne |
| Other Name(s) | Dwayne Michael Carter, Jr |
| Net Worth | $170 Million |
| Birthday | 27 September 1982, in New Orleans, LA |
| Star Sign | Libra |
| Height | 5ft 5 (165 cm) |
Early Life
Lil Wayne grew up in an impoverished neighborhood in New Orleans and was raised by his mom, Jacida Carter and stepfather Reginald McDonald. His father abandoned his mother and him when he was two years old. He chose to be called Wayne instead of Dwayne as a sign of opposition to his estranged father, also named Dwayne.
His passion for rap was so extreme that he attempted suicide at age 12 after his mother insisted he stop his musical career. He likely survived the self-inflicted gun wound, thanks to the rapid intervention of law officials, including off-duty police officer Robert Hoobler, who insisted the injured teenager be driven to the hospital in a police car instead of waiting for an ambulance.
Although Lil Wayne's personal life is as varied and interesting as many of his contemporaries, one of his most surprising headlines was when he was granted clemency by President Donald Trump on his last day in office. Lil Wayne was pardoned after pleading guilty to carrying a gun and bullets on a private plane in December 2019.
Trivia: Following the passing of police officer Robert Hoobler on July 2022, Wayne posted an emotional message on Instagram praising the one he called 'uncle Bob'.
How Much Does Lil Wayne Make From Music?
We've already mentioned Lil Wayne's prolific output, and his hard work has been richly rewarded in terms of sales, with over 21 million physical sales, millions of digital sales and streams placing him among the best-selling rappers of all time. His series of Tha Carter albums are by far his most popular output, with all five topping a million sales, led by his bestselling album, 2008's Tha Carter III.
Lil Wayne also makes plenty of money from touring, commanding over $600,000 for a show, of which he performs around 50 annually. Although these are clearly not small numbers we're dealing with, they're down on the peak of his commercial powers, his "I Am Music" tour in 2008 brought in an eye-raising $42 million.
Add to all that his streaming revenue, with his monthly Spotify hits of over 26 million pulling in somewhere in the region of $1 million. As with the majority of modern hip-hop legends, Lil Wayne doesn't sleep on his musical earnings, and has made plenty of moves elsewhere to ensure his paydays are frequent.
Trivia: Lil Wayne was discovered when he left freestyle raps on record label Cash Money owner and founder Birdman's answering machine, leading him to be signed to the label as its youngest member.
How Much Are Lil Wayne's Businesses And Investments Worth?
Lil Wayne, in the mode of many modern rappers and entertainers, has all kinds of extracurricular interests.
The first thing worth mentioning is the founding of his own music label, Young Money Entertainment, under the umbrella of Birdman's label, Cash Money Records. As well as being responsible for Lil Wayne's catalog, Young Money has been or still is the home of several other prominent rappers, most notably Drake, Tyga, and Nicki Minaj. It is high-profile acts like these that have paved the way for Lil Wayne to make moves such as the controversial decision to sell Young Money's master recordings to Universal Music Group for $100 million.
Elsewhere, Lil Wayne also got involved as one of several co-owners of Jay-Z's streaming platform TIDAL back in 2015, joining other recording artists such as Kanye West and Jack White. TIDAL has since been acquired by Twitter founder Jack Dorsey. His $302-million deal to take control of an 80% stake in 2021 valued the company at $377.5 million and netted Lil Wayne almost $9 million.
Lil Wayne also launched a skate-inspired fashion brand, Trukfit back in 2012, which has come to be one of the most profitable hip-hop fashion brands in the world, generating a huge $788 million as of 2021.
Trivia: In keeping with his skate-flavored business moves, Lil Wayne has also released a mobile skating game, Lil Wayne: Sqvad Up
What Other Assets Does Lil Wayne Own?
Lil Wayne has often displayed a taste for the finer things in life, making good use of the money that he has clearly worked extremely hard for. Back in 2021, he put down $15.4 million on a two-year-old LA mansion, next door to Kylie Jenner in Hidden Hills, to accompany his $17-million Miami Beach mansion.
Like many rappers, he also owns plenty of high-end automobiles, including plenty of super-premium brands such as Rolls-Royce, Bentley and Aston Martin.
Trivia: It pays to keep good company, and Lil Wayne knows this better than most, having received a modified McLaren 720s from his long-time friend and collaborator, Mack Maine for his 38th birthday.
As with every aspect of Lil Wayne's career and personal life, we hope you'll agree that this examination of his net worth is interesting. For a further look at what makes Tha Carter greater, take a look at our rundown of some of the world's best hip-hop producers.
Selected Discography
| | | |
| --- | --- | --- |
| Work | Release Date | U.S. Sales |
| The Block is Hot | November 2, 1999 | 1,402,000 |
| Lights Out | December 19, 2000 | 1,000,000 |
| Tha Carter | June 29, 2004 | 878,000 |
| Tha Carter II | December 6, 2005 | 1,400,000 |
| Tha Carter III | June 10, 2008 | 3,800,000 |
| Rebirth | February 2, 2010 | 849,000 |
| I Am Not a Human Being | September 27, 2010 | 1,000,000 |
| Tha Carter IV | August 29, 2011 | 2,296,000 |
| I Am Not a Human Being II | March 26, 2013 | 529,000 |
| Tha Carter V | September 28, 2018 | 140,000 |
| Funeral | January 31, 2020 | 38,000 |
Notable Award Wins
| | | | |
| --- | --- | --- | --- |
| Year | Nominee/Work | Award | Category |
| 2007 | "Stuntin' Like My Daddy" | BET Awards | Viewer's Choice Award |
| 2008 | "Lollipop" | BET Awards | Viewer's Choice Award |
| 2008 | Lil Wayne | BET Awards | Best Male Hip-Hop Artist |
| 2009 | "Can't Believe It" | BET Awards | Viewer's Choice Award |
| 2009 | Tha Carter III | Grammy Awards | Album of the Year & Best Rap Album |
| 2009 | "A Milli" | Grammy Awards | Best Rap Solo Performance |
| 2009 | "Swagga Like Us" | Grammy Awards | Best Rap Performance by a Duo or Group |
| 2012 | Lil Wayne | Billboard Music Awards | Best Male Artist & Best Rap Artist |
| 2012 | Tha Carter IV | Billboard Music Awards | Best Rap Album |
| 2012 | "Motivation" | Billboard Music Awards | Best R&B Song |
| 2017 | "I'm the One" | American Music Awards | Favorite Rap/Hip-Hop Song |
| 2017 | "No Problem" | Grammy Awards | Best Rap Performance |
Concert Tours
| | |
| --- | --- |
| Tour Name | Tour Date |
| I Am Music Tour | December 2008 – April 2009 |
| I Am Music II Tour | March 2011 – September 2011 |
| Blink-182 and Lil Wayne Tour | June 2019 – September 2019 |
| Drake vs. Lil Wayne | August 2014 – 2014 |