Nick Cannon's net worth is $20 Million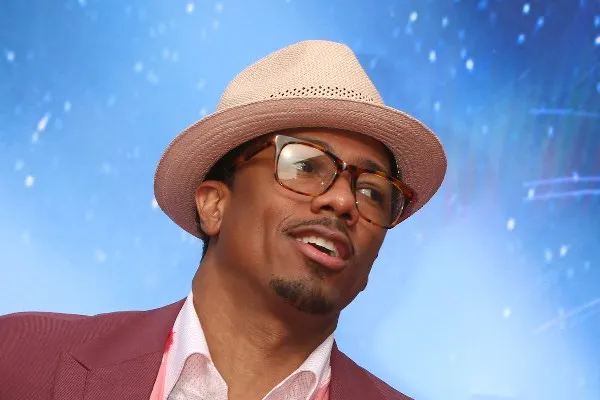 Nick Cannon has looked out on the television landscape and he has conquered it. He has expanded into film, music, and business ventures and it's only a matter of time before he leaves his mark on those industries. The man is an actor, comedian, rapper, and entrepreneur, proving his talent elastic and limitless. How much does a man with elastic talent earn? As of 2023, Nick Cannon's net worth is an impressive US$20 million.
Cannon has gone from success to success, starting with his early days as the youngest writer in TV history to hosting some of America's most popular TV shows. We are going to revisit some of those successes and stages in his career and examine how they contributed to the earnings he enjoys today.
| | |
| --- | --- |
| Name | Nicholas Scott Cannon |
| Profession | Actor, Comedian, Rapper, Entrepreneur |
| Net Worth | USD 20 million |
| Birthplace | San Diego, California, USA |
| Birthday | October 8, 1980 |
| Nationality | American |
| Height / Weight | 6'0″ (183 cm) / 170 lbs (77 kg) |
| Relationship Status | Single |
From Humble Beginnings to Skyrocketing Stardom
Nick Cannon's big break came at the age of 17 when he joined the Nickelodeon sketch comedy series "All That" (1994) as a staff writer, thus making him the youngest writer in TV history.
In 2002, Nick would direct and star in Nickelodeon's "The Nick Cannon Show". Three years later, in 2005, he launched the MTV improv series "Nick Cannon Presents Wild 'N Out". Nick, however, didn't limit his talents to television; he made a smooth transition to the big screen with his debut in "Drumline" (2002). He would go on to appear in films such as "Love Don't Cost a Thing" (2003), "Shall We Dance" (2004), "Roll Bounce" (2005), "Bobby" (2006), and "Chi-Raq" (2015).
Critical acclaim followed, as Nick earned a Screen Actors Guild nomination for Outstanding Performance by a Cast for "Bobby" in 2007. He then became the first African-American awarded the Breakthrough Actor of the Year at the prestigious Cannes Film Festival.
Trivia: Nick Cannon developed a close friendship with legendary musician Prince before his death. They collaborated on several projects, and Prince even invited Nick to play at his private, star-studded Oscars party in 2007.
Profiting from a Stellar TV Career
Nick Cannon has worked as a TV writer and a TV actor, but perhaps where he really seems to excel is as a TV host. In one of his most lucrative gigs he hosted the popular competition series "America's Got Talent" from 2009 to 2016, raking in a lot of cash for his efforts. How much cash? Well, it's been reported Cannon made $70,000 an episode, which turns out to be approximately $1.7 million a season. Over the course of eight seasons, Nick would have banked around $13 million.
That $13M may sound like a lot (and, we suppose, it is) but when you consider what he made for his next project, it's hard to look at his work on "AGT" as anything but a stepping stone to Fox's "The Masked Singer", a competition series on which Nick also serves as executive producer. The double paycheck means Nick has reportedly earned more than $20 million. But that is just a small portion of his worth, as Nick told the L.A. Times that he rakes in $100 million a year from his various career endeavors.
Trivia: Nick Cannon played semi-pro basketball for the San Diego Ballers in the American Basketball Association (ABA). To show his love for the sport, he also produced "Shadow League", a documentary series about street basketball.
Capitalizing on Other Lucrative Endeavors
Not one to limit his skills to the entertainment industry, Nick boasts considerable business acumen. Along with a sharp entrepreneurial spirit, he has managed to generate numerous revenue streams. Suddenly his TV earnings—those huge numbers we just recounted—are just drops in the bucket (or bills in the bank account).
He launched NCredible Entertainment (see what he did there?) back in 2009, which would handle his projects in TV, film, music, digital music, publishing, and radio. Housing all his projects no matter the medium or industry has earned Cannon credibility in the entertainment world. It's also streamlined his work, making it easier for him to attain his financial goals. Cannon's production company, NCredible Productions (we sense a naming trend), was reported to have generated as much as $100 million in 2020.
In the realm of music, Nick also made available a full-service recording studio for artists and music aficionados alike and named it—you guessed it—NCredible Studios. Once that music has been recorded, Nick figured the people would need something to listen to it on, so he launched a Cannon-branded line of speakers and headphones in partnership with RadioShack in 2016.
Trivia: Nick's longtime interest in spirituality and religion — an interest he has always been open to discuss — led him to study theology and ministerial studies at a theological seminary, with a focus on understanding various religious beliefs and practices.
Impressive Possessions and Philanthropic Pursuits
Given his earnings, Nick Cannon has amassed an impressive collection of possessions over the years, including luxury cars:
US$500,000 Rolls-Royce Phantom Drophead Coupe, gifted to his grandfather
US$200,000 Ferrari California
2020 Custom Toyota Tundra
Ford GT
US$300,000 Ferrari 599
US$128,000 Mercedes-Benz G Wagon
US$283,000 Lamborghini Murcielago Roadster
US$300,000 "get well" Ferrari gift from his then-wife Mariah Carey
These possessions notwithstanding, Nick Cannon has dedicated his efforts to philanthropy and making a positive impact on society. Some of his charitable efforts include…
Founding the Nick Cannon Foundation, aimed at raising awareness related to lupus, basic needs, social justice, and reforms.
Co-founding 'Zen's Light' with Alyssa Scott, a foundation focused on helping families and children in need with pediatric healthcare assistance.
Volunteering at food banks with his NCredible crew during Feeding America's Stamp Out Hunger campaign every winter to raise awareness.
Nick Cannon is one of those few celebrities who has managed to amass incredible wealth, rewarded himself with luxury items, while demonstrating a commitment to giving back to the community. He serves as a role model in and out of the limelight.
Trivia: In 2011, Nick attempted to break the Guinness World Record for the most hugs given in one hour. He came ever so close, hugging 1,679 people — just 53 short of the record — at a charity event in Times Square in New York City. Despite missing the goal, he still managed to raise awareness and funds for the St. Mary's Children's Hospital in New York.
A Glimpse Into Nick Cannon's Personal Life
Nick Cannon is known for his blended family, with 12 children from various relationships. His marriage with music industry icon Mariah Carey was a significant chapter in his life.
"I think it takes a strong man to be in a relationship with a strong woman. A lot of people hear the word 'diva' and think of it as a negative. I see it as a positive. I want somebody who knows what they want out of life and isn't afraid to show it."
The couple tied the knot in May 2008, and had their son Moroccan Scott and their daughter Monroe in 2011. Though the couple filed for divorce in 2014 and finalized it in 2016, they work hard as co-parents to their twins. As a passionate father, Nick wrote a song called "Can I Live?" as a tribute to his mother and the life she gave him.
Despite his success, Nick has always prioritized education. He graduated from Monte Vista High School in Spring Valley, California, in 1998, and later, in 2020, completed a degree in criminology from Howard University, with a minor in African studies.
Nick's romantic life features relationships with big names such as Kim Kardashian, Christina Milian, Selita Ebanks, Brittany Bell, Abby De La Rosa, Alyssa Scott, Bre Tiesi, and LaNisha Cole. He also pays a significant amount in child support, which was reported to be around $3 million a year in 2022.
Though it may seem like Nick would need 8 days a week in order to successfully juggle his career with his families, he manages to pull it off. He is proof that celebrities can make it big in the industry without having to sacrifice family, education, and personal growth.
"My Vocation is my Vacation. I love what I do."
Trivia: In 2014, Nick became the first person to wear a pair of $2-million diamond-covered shoes by designer Tom Ford. The pair was featured on an episode of his TV show, "America's Got Talent".
A Brush With Controversy: Nick Cannon's Firing from 'Wild 'N Out'
Though Nick's name is synonymous with success, he has not been immune to controversy. In 2020, he faced significant backlash due to anti-Semitic comments made on his podcast and YouTube show, "Cannon's Class". He was consequently fired from his long-running MTV comedy improv show, "Wild 'N Out", which he hosted and produced for over a decade.
"I love 'Wild 'N Out' so much – one, because it's my baby, but also I get to see others succeed and go on to lead their own careers."
MTV's parent company Viacom severed ties with Nick Cannon in light of the controversy. Despite this setback, Nick has bounced back, continuing to work on other projects, such as hosting "The Masked Singer" and assuming various business and philanthropic ventures.