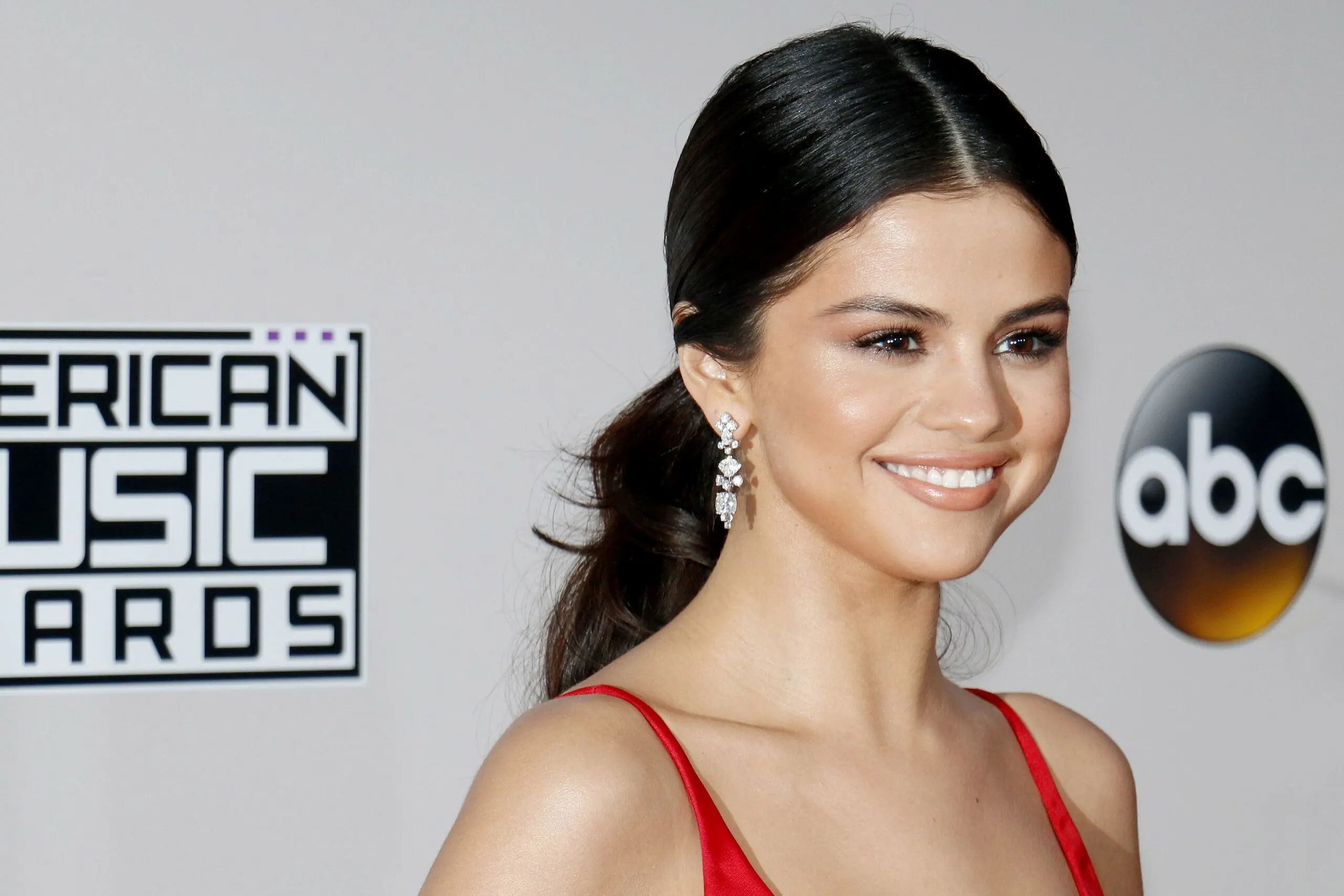 Selena Gomez's net worth is $800 million
Remember that sweet little girl we all used to watch on Barney & Friends in the '90s? The one who ended up casting magic on Wizards of Waverly Place as a Disney darling? Well, today, she's not just a superstar, she's an all-out boss lady. She is Selena Gomez.
Since befriending Barney, Selena amassed a cool net worth of $800 million. But it's not just from her acting gigs or those catchy songs. She has been making serious business strategies too, and they're paying off. She's involved in brand sponsorships, her very own makeup line, and even ice cream! Navigating through Hollywood and Silicon Valley, Selena's showing how it's done for young stars who are out to make a name, and a stack of cash, for themselves.
| | |
| --- | --- |
| Name | Selena Marie Gomez |
| Profession | Singer, Actress, Producer, Entrepreneur |
| Net Worth | $800 million |
| Birthplace | Grand Prairie, Texas, USA |
| Birthday | July 22, 1992 (Leo) |
| Nationality | American |
| Height | 5 ft 5 in (165 cm) |
| Relationship status | Single |
From Texas to Stardom: Selena Gomez's Early Career and Breakthrough
Selena Gomez kicked off her life in the Lone Star State. Born in Grand Prairie, Texas in 1992 to parents of Mexican-Italian heritage, she was named after the iconic Tejano singer, Selena Quintanilla-Perez. Even as a child, Selena had a flair for performing and would light up the room from the word "Go".
Selena's acting debut dropped when she was barely 10 years old. She snagged a spot on Barney & Friends from 2002 to 2004 and would spend much of her childhood on a TV set. This first taste of the spotlight helped Selena tap into her acting chops and put her on the map. After that, she was on a roll: she racked up roles in Spy Kids 3: Game Over, Walker, Texas Ranger: Trial by Fire, and House Broken, among others.
But 2007? That was THE year for Selena when she scored the lead in Disney Channel's megahit Wizards of Waverly Place. Selena and her mom Mandy traded Texas for Los Angeles. As the adorable Alex Russo, a youngster still figuring out her magic powers, Selena charmed us all over the globe.
At the same time, she managed to turn up the volume in the music scene too, forming Selena Gomez & the Scene in 2009. With hits like "Naturally", "Who Says", and "Love You Like A Love Song", they were on fire. Selena Gomez & the Scene put out three killer albums from 2009 to 2012 before they said their goodbyes.
A Symphony of Success: Selena Gomez's Earnings from Her Primary Career
Selena's big money moment arrived back in 2007 when she bagged the lead role on Wizards of Waverly Place. Disney splashed the cash, paying her $30,000 an episode. The show aired 106 episodes, so that works out to be over $3 million just from wizarding around on TV .
But Selena was no one-trick pony. She made a name for herself in the music world as well, first as part of her band Selena Gomez & the Scene and then as a solo performer. Two of her epic tours, "Stars Dance Tonight" (2013–2014) and her "Revival" tour (2016), raked in $70.9 million in total.
In 2022, she slayed as Mavis in the hit film Hotel Transylvania: Transformania, banking another solid $4.5 million. These days you can catch Selena working alongside legends Steve Martin and Martin Short in Only Murders in the Building. Each episode landed her a payday of around $600,000.
Branching Out: Selena Gomez's Revenue Streams Beyond her Prime Career
Selena can do it all, proving successful in music, TV, and film. But she's more than just a performer—she knows her way around a business deal, too.
In 2017 Selena signed a two-year deal with athletics brand Puma that scored her $30 million. And when she wants to dress in something a bit more formal? She can turn to her $10-million deal with the fashion hotshots over at Coach. Clearly, Selena looks good whether she's at the gym or the ballroom.
She broadened her horizon in 2020 with the launch of her own makeup line, Rare Beauty. With an ear to the ground and her fans in mind, Selena's focus on self-love and inclusivity racked up an estimated $60 million by April 2023. Not one to rest on her laurels, she even dipped her toe in the foodie scene with an investment in NYC's ice cream brand Serendipity. And yes, it's as sweet of a deal as it sounds, as the company reportedly has a $16-million annual haul.
And if there was ever any doubt as to how much she is adored and respected by her fans, Selena's sponsored posts on Instagram pulled in $1.468 million in 2022.
Lavish Lifestyle and Charitable Heart: Selena's Buying Habits and Philanthropic Work
What makes Selena Gomez so cool isn't just her killer fortune, but how she splits it between treating herself to some swanky buys and putting it back into the community.
Over time, Selena's definitely shown she's got a thing for fancy homes. In 2009, for instance, she snagged a sweet 11,500 sq. ft. crib in Encino, Los Angeles, that once belonged to rock legend Tom Petty. She also picked up a fancy 6-bed, 8-bath pad in Tarzana, San Fernando Valley, in 2011. And proving you can take the girl out of Texas but you can't take the Texas out of the girl, she bought a homey, stone-clad Texas house in 2015 (which she sold in 2018), and a snug place in Studio City in 2017. Oh, and she's also got an apartment in NYC's Upper East Side.
But while Selena loves to splash the cash on herself, she's also big on giving back. Last year, she kick-started the Rare Impact Fund, hoping to pull together $100 million over a decade to help young people with their mental health. And then 2022 saw her launch Wondermind, a startup all about making mental health more accessible and less stigmatized, a company she founded with her mom and Daniella Pierson. Plus, she's been a hands-on ambassador for UNICEF since 2009.
Behind the Glamour: A Glimpse into Selena Gomez's Personal Life
Even with her superstar status and colossal fame, Selena Gomez is, at the end of the day, a regular person with real-life struggles, relationships, and personal growth stages on her life's journey.
Selena was born in 1992, in little ol' Grand Prairie, Texas, to young lovebirds Amanda "Mandy" Teefey and Ricardo Joel Gomez. They were practically kids themselves, Mandy being only 16 and Ricardo, 17, when Selena came into the picture. They split when Selena was just a kindergartener, leading to a childhood filled with changes and growing up faster than others. Her mom, Mandy, works in showbiz, running a successful production company called Kicked to the Curb Productions. She's even produced some binge-worthy stuff including Netflix hit 13 Reasons Why. Selena also has three younger siblings: Gracie Elliot Teefey, Victoria "Tori" Gomez, and a stepbrother, Marcus Gomez.
Selena's love life has been a thrill ride, to say the least. She's been in that confusing on-again, off-again relay with heartthrob Justin Bieber from the winter 2010 till spring 2018 (though the relationship seems to have ended long before that). Plus, she also had a thing with hunky Abel Tesfaye (a.k.a. the Weeknd) in 2017.
Life hasn't always been smooth sailing for Selena. In 2015, she shared with us the heavy news that she has been secretly fighting lupus for years and had chemo treatments. Consequently, in 2017, Selena would undergo a kidney transplant, with her real-life hero and buddy, Francia Raisa, stepping up to be her donor.
Triumphs and Trials: Major Events in Selena Gomez's Life
In 2011, Selena had to get a restraining order against a 46-year-old man who seriously gave her the creeps. The man, Selena's lawyers asserted, was not in a right state of mind, and would refer to doing harm to Selena.
The following year Selena took legal action against the creators of an online game, Clothes Forever – Styling Game for using her likeness without her permission. Selena snapped back with a $10-million lawsuit, showing everyone she would not be taken advantage of.
Selena's hard work in the mental health sphere has not gone unnoticed, either. She was recently given the 2022 Morton E. Ruderman Award in Inclusion by the Ruderman Family Foundation. The award recognized her dedication to making mental health less taboo and more accessible.