Taylor Swift's Net Worth is $740 Million
With countless chart-topping hits since appearing on the scene in 2006, Taylor Swift is now one of the world's biggest pop stars. Taylor is the epitome of success—having won just about every award possible—and her bank account attests to that. She has shown us her big heart on countless occasions, donating to charities, supporting sexual assault victims, and coming to the aid of flood victims. All the while, however, she has kept her eyes on the prize and has amassed an estimated $740 million net worth, making her one of the richest musicians in the world.
Taylor's proven time and again she's got the chops. And when not killing it on stage, she's making some wise cash decisions off it. Real estate? Check. Merch sales? Check. Scored endorsement gigs? Triple check. All these savvy plays are a part of her mountain of wealth.
| | |
| --- | --- |
| Name | Taylor Alison Swift |
| Net Worth | $740 Million |
| Birthplace | West Reading, Pennsylvania, United States |
| Birthdate | December 13, 1989 |
| Star Sign | Sagittarius |
| Height | 5 ft 10 (178 cm) |
A Star is Born: Taylor's early life and breakthrough
Born on December 13, 1989, and raised on a Christmas tree farm in Pennsylvania, Taylor was fully immersed in the yuletide spirit. It's amid this holiday wonderland that her passion for tunes was born.
Taylor grew up a part of a tight-knit family. Seeing their nine-year-old's talent, her parents moved closer to the country-music motherland, Nashville. Before she hit her teens, Taylor was already a local talent show darling. It seemed like it was just a matter of time before she broke through.
When she entered her teens, Taylor started sending her music demo to record labels in Nashville; however, it was while she worked as a model for Abercrombie & Fitch in 2003 that her music career got a boon. The company featured one of her songs on a show's compilation CD. This exposure was the kick-start she needed. Soon, she was signed with Big Machine Records and was officially on her way to ruling the music world.
Taylor's first album, "Taylor Swift", dropped in 2006 and blew everyone away. The New York Times even crowned it as "a small masterpiece of pop-minded country, both wide-eyed and cynical." Her single "Our Song" took her straight to the top, branding her as the youngest solo writer and singer of a #1 country song.
But the real action began with her second album Fearless in 2008. The star track, "Love Story", nestled at #4 on the Billboard Hot 100 chart and became the second-best-selling country single of all time. "You Belong with Me" reached #2 while the album topped the Billboard 200 album chart, becoming 2009's top-selling record.
Trivia: Taylor Swift is currently embroiled in a legal battle with Sean Hall and Nathan Butler — writers for the group 3LW — who claim the country artist plagiarized their song "Playas Gon' Play" for her hit record "Shake It Off".
A Fearless Career: Taylor's revenues from music
In total, Taylor Swift has released 10 studio albums, three of which she re-recorded, as well as four extended plays and three live albums. She has sold 114 million album units worldwide—an achievement that saw her crowned Global Icon at the 2021 Brit Awards. She is the first woman ever to win the title, yet another landmark for the American pop star and is one of the best selling artists of all time. The bulk of Taylor's wealth comes from her touring, as she consistently sells out stadium after stadium around the globe. Her "Speak Now" world tour in 2011 had a total revenue of $123.7 million, a highly impressive return considering her fanbase was a fraction of what it is today. The tour placed fourth on Pollstar's Top 25 Worldwide Tours of 2011.
In 2015, her "1989" tour raked in more than $250 million, making it the biggest North American tour of all time. As the top-grossing touring artist of the year, Taylor cemented her place among the music industry's heavyweights. The first five shows of her "Reputation" stadium tour in 2018 earned $54 million. This tour broke a record, becoming the highest-grossing tour in US history with more than $266.1 million.
The 52-date "Eras" tour in 2023 was the mother of all her tours, pulling in $591 million in U.S sales. This made Taylor the top-grossing female touring artist, ever.
Swift also earns a substantial amount from merchandise at her shows. According to Billboard, the Grammy-winning singer sells an average of $17 of merchandise a ticket at each show. In 2020, in the midst of the pandemic, Swift took the top spot on Billboard's 2020 Money Makers, even though her pay dropped from $99.6 million in 2018 to $23.8 million that year, as she couldn't tour due to COVID-19.
She did however release not one, but two albums: Folklore and Evermore. These works raked in $23.8 million in sales. Even when COVID-19 had us all at home in 2020, she was still making bank with $10.6 million from streaming, and another $10 million from album sales.
As Taylor Swift doesn't own her masters, and the label that does won't sell her the rights, she revolutionized the industry by deciding to re-record her earlier albums. In 2021, she re-recorded Fearless, calling it Fearless (Taylor's Version), and that year, it is estimated she earned $52 million.
Trivia: According to Taylor, some of her songs' lyrics are messages she wishes she could send to people via text. "I would just constantly write all these zingers — like, 'Burn, that would really get her,'" she told Rolling Stone.
'Getting' Her: Taylor's alternative earnings
In 2013, Swift signed a long-term partnership worth $26 million with Diet Coke, becoming a program ambassador for all their marketing-related activities. "I've said for years that Diet Coke just 'gets me' and my lifestyle. I'm so excited about our new partnership," she said in a press release announcing the collaboration.
The artist has a plethora of other endorsements. In 2011, Taylor became the face of CoverGirl, with the general manager of the cosmetics company saying, "Taylor's naturally polished and beautiful look fits perfectly with the new luxury makeup line."
In 2015, Swift signed a deal with Apple, giving the music-streaming service exclusivity on a concert film from one of her shows. This was followed by a series of advertisements featuring the pop star, such as one in which she lip-syncs to Jimmy Eat World while getting ready for a night out.
Trivia: Taylor Swift was criticized by sustainability marketing firm Yard for being the celebrity responsible for the worst private jet emissions. This claim was quickly denounced by a spokesperson for the artist. Speaking to the Guardian, he claims that "Taylor's jet is loaned out regularly to other individuals."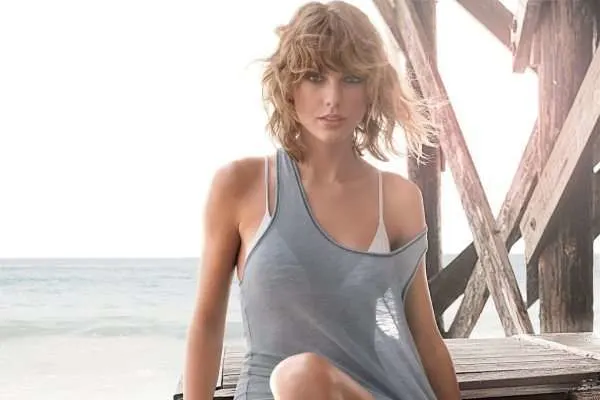 Wildest Dreams: Taylor's notable possessions and philanthropy
Taylor Swift's got quite a bit of money tied to real estate. Her first real splurge in the market came in the form of a Nashville penthouse with a price tag of just under $2 million back in 2009. Since then, she's splashed some serious cash on properties in Rhode Island, and Beverly Hills, each worth $17.75 million and $25 million, respectively. In 2014, the pop star bought two adjoining penthouses in the Tribeca neighborhood of New York City for $19.95 million. She bought a neighboring townhouse for $18 million before she bought the entire floor under the penthouses for $10 million in 2018. Her real estate portfolio is valued at over $80 million.
For a superstar like Taylor, her car collection is quite humble. Aside from her Mercedes-Benz Viano, which is used for touring, the superstar is the owner of a $150,000 Audi R8 and a $130,000 Porsche 911 Turbo. One car in her collection that you wouldn't expect is the Nissan Qashqai, which she drives around London to avoid getting spotted. In total, her car collection is worth $673,000. Her plane collection comprises two Dassault private jets.
It's not all about living the lush life for Taylor. She zips open her purse for a lot of charitable causes too. She once dropped a cool $100,000 for the Nashville Symphony, another $500,000 for Nashville flood relief back in 2010, and a whopping $4 million to help the Country Music Hall of Fame build the Taylor Swift Education Center.
Trivia: Taylor has been involved in a heavily publicized feud with superstar Kanye West after the rapper interrupted her acceptance speech during the 2015 MTV Video Music Awards. Since then, the rapper's ex-wife Kim Kardashian has got involved.
Beyond the Shadow of the Big Machine: Taylor's personal life
Taylor Swift was born on December 13, 1989, on a Christmas tree farm in Reading, Pennsylvania. At the age of 11, she was chosen to sing "The Star-Spangled Banner" before a Philadelphia 76ers game. Before focusing on music full time, Taylor took an interest in theatre and would travel from Pennsylvania to New York to take classes. Her parents were part of the Presbyterian church, where Taylor would attend Bible classes at a young age.
A year later, inspired by country artists like Shania Twain, Taylor took up the guitar and started to write her own songs. Realizing their little girl's talent, Taylor's parents moved to Hendersonville, Tennessee, when she was 13 years old to court country music labels in Nashville. Taylor would perform her original songs at various venues and was soon signed to Sony/ATV as a songwriter. While performing at a live venue, she was noticed by record executive Scott Borchetta who signed her to his label Big Machine Records. In 2006, she released her first single, "Tim McGraw".
Taylor Swift has no children and has never been married. Still, she has dated a number of celebrities, including Joe Jonas, Taylor Lautner, John Mayer, Jake Gyllenhaal, Harry Styles, and, most recently, Joe Alwyn, with whom she split in 2023.
Standing Up For Herself: Major events in Taylor's life
Remember when Kanye West bum-rushed Taylor's big moment at the 2009 MTV VMAs? Beyoncé should have won, he blurted out. Despite the interruption, Taylor kept her cool. Beyoncé gave her another shot at the mic and Tay handled it with the class you'd expect.
Then there was that epic clash with Scooter Braun and Scott Borchetta over who owned the rights to her tunes. Braun purchased them from under Taylor's nose then sold them on, making a cool $300 million. Taylor, not to be outdone, hit the studio and re-recorded her own music as "Taylor's Version" and is now in charge of her songwriting efforts.
And let's not forget how she crushed it in court with a few legal victories. She took down a former DJ who assaulted her during a pre-show meet-and-greet. She also fended off some copyright infringement claims following the release of her monumental single "Shake It Off".