Tim McGraw's net worth is $200 Million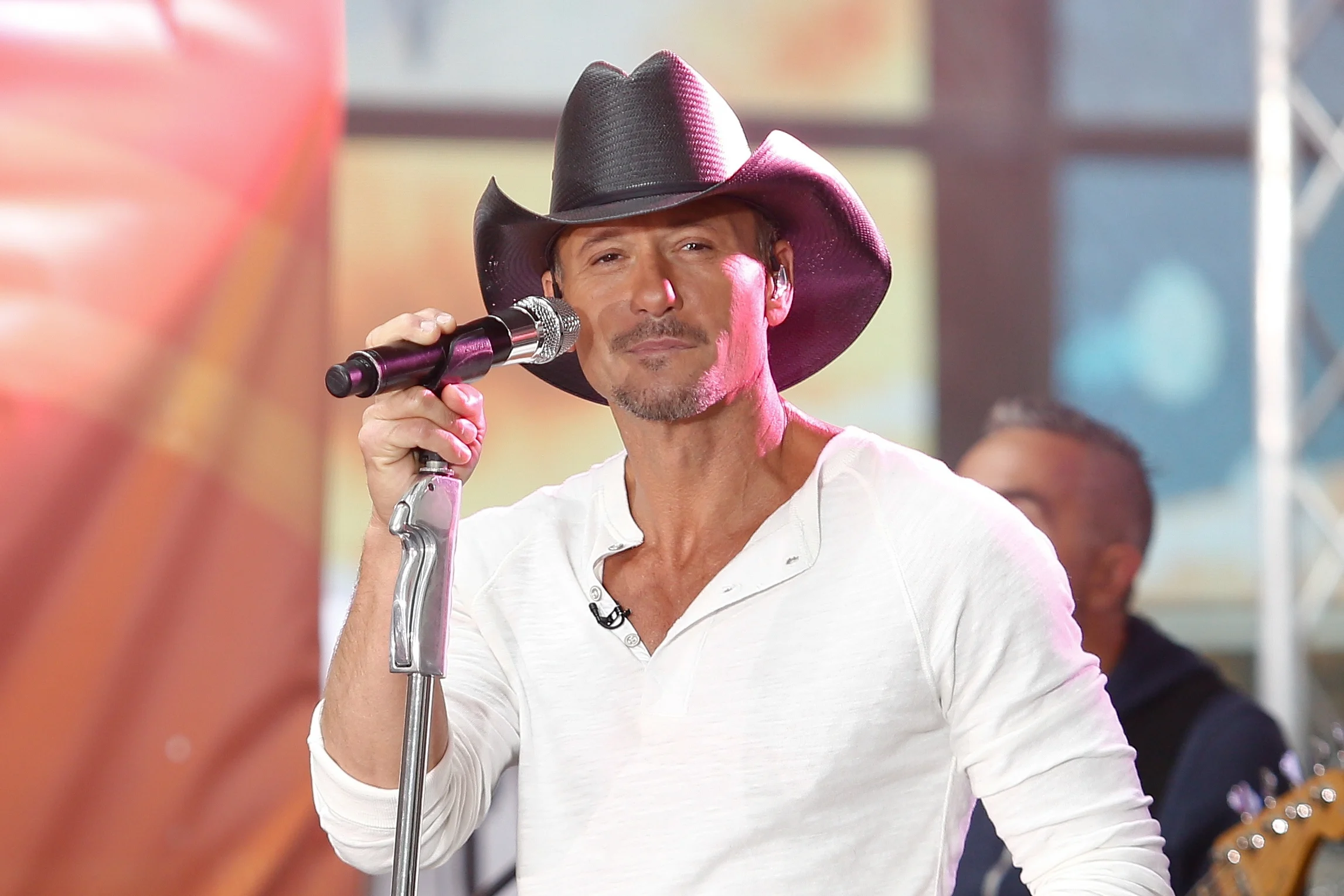 Let's flip on the spotlight and let it shine on one of country music's biggest faces. Strap in as we take a trip through the rip-roaring life, successful career, and jaw-dropping bank balance of country music rock-star Tim McGraw. His journey's been a smorgasbord of earth-shaking album drops, big-time collabs, and a love story that's been the talk of the country music town.
Tim McGraw's silky vocals and heartfelt words have left their mark on the country music scene. Blasting out from millions of speakers, TVs, and concert venues all over, his earthy tunes paint a striking picture of what success can look like. Overflowing with talent and dedication, and with a dash of mystery tossed in, McGraw juggles being a singer, actor, and record producer all while carving out his spot in country music history. It's paid off though—he's built up an impressive empire that's got him sitting pretty with $200 million in the bank.
Anchored by a solid career that's lasted two decades and his marriage to fellow country sweetheart Faith Hill, the buildup of Tim McGraw's cash stack is credited to the sizzling combo of his musical hits, smart business plays, and a handsome property collection. Every part of his ride has come together, writing the impressive story of his life and wealth.
| | |
| --- | --- |
| Name | Samuel Timothy McGraw |
| Profession | Country singer, actor, record producer |
| Net Worth | $200 million |
| Birthplace | Delhi, Louisiana, USA |
| Birthday | May 1, 1967 (Taurus) |
| Nationality | American |
| Height / Weight | 6'0″ (178 cm) |
| Relationship status | Married to Faith Hill |
Rising Star: Tim McGraw's Early Career and Breakthrough
Tim's road to country music stardom wasn't a straight shot. His first album, named Tim McGraw, tanked in 1993. But Tim didn't get discouraged. He dusted off his cowboy boots and made a smashing sophomore album in Not a Moment Too Soon. This album was really the gateway to fame, topping the 1994 country charts and sitting pretty as the sixth-bestselling album of all genres that year. That's when those in the industry and audiences alike knew Tim was a force to be reckoned with.
The Ticket to Success: Tim McGraw's Major Earnings in Music
Let's rewind to 1994. McGraw's album Not a Moment Too Soon came charging out the gates, claiming top spot for bestselling country album that year. Seemingly out of nowhere, McGraw was a country music guru. What's really cool is that this huge win came right after a rather lukewarm reception to his first, self-titled disc. That Tim was able to make such a successful record so soon after a disappointment is a credit to his resolve.
With each new album, McGraw climbed higher and higher on the sales charts, firmly establishing himself as a big shot in the country music scene. Be it his captivating solo singles or the collaborations with his wife Faith Hill, McGraw had a knack for making the cash flow in. In 2015 alone, the man raked in $38 million.
Branching Out: How to Make Money like Tim McGraw
Back in 2023, Tim packed up his entrepreneurial swagger when he launched Down Home, a company that's got its fingers in the media, entertainment and marketing pies. Teaming up with Shareability, who are all about creating those viral moments we love to share, Down Home is "dedicated to connecting McGraw's country music audience with Hollywood and brands by producing film, TV and digital media that focuses on relatable stories that capture the essence and spirit of everyday Americans."
He starred in several movies and TV show. He made a noteworthy performance in the movie "The Blind Side", which was a major box office hit. In addition, he starred in "Friday Night Lights", which was one of the most watched series on television. More recently, he starred in Yellowstone prequel, 1883, sharing the screen alongside his real-life wife, Faith Hill.
Luxury and Generosity: Tim McGraw's Possessions and Philanthropy
Let's talk property. Tim, alongside his wife Faith Hill, own a private island in the sunny Bahamas known as Isle of Angels. They secured this tropical haven in 2003. It's a massive space (almost 20 acres!), complete with a big house, a couple of beaches, and a bunch of palm trees.
But hey, when they're back on the mainland, their home in Nashville is no less glamorous. It's a massive five-bedroom, ten-bathroom mansion that screams luxury. With a fully equipped outdoor kitchen and a living room you could get lost in, it's the definition of living large.
They used to own another gem, a huge mansion in Beverly Park South in Beverly Hills, complete with a private gym, a gourmand's dream of a kitchen, and a killer pool. They parted ways with it in 2009 for $9.5 million.
And let's not forget about the toys. Tim's a licensed pilot and owns a sleek Cirrus SR22. It's a bold statement of his love for both luxury and a bit of thrill.
But it's not all about the glam. Tim really puts his wallet where his heart is and goes all in for the charities he supports. In 2010 he designed a T-shirt to benefit MusiCares—a charity that takes care of musicians going through a rough patch—and arranges an annual charity softball game and concert, Swampstock, for local causes. He and Faith have even put on charity gigs for the victims of the Tennessee floods in 2010 and Hurricane Katrina.
Behind The Curtain: A Glimpse Into Tim McGraw's Personal Life
Moving on to his love life, it's straight out of a romance novel. Tim and fellow country star Faith Hill hit it off in 1996. Their chemistry was electric, sparking a gorgeous relationship that led to their marriage later that year. They've been making sweet music together ever since, both literally and figuratively. His song "She's My Kind of Rain" sums up his feels for Faith perfectly.
This is the very first picture ever taken of us, the very first time we ever met back in spring of 1994. This was backstage of the "New Faces" show at the Country Radio Seminar……I fell for you in an instant! Today is our 27th wedding anniversary and I fall for you everyday,… pic.twitter.com/HdFqcVz52r

— Tim McGraw (@TheTimMcGraw) October 6, 2023
They now have three beautiful daughters. Eldest daughter Gracie (born in 1997) is following in her parents' superstar footsteps. Middle kid Maggie (born in 1998) is rocking a master's degree from Stanford. And the youngest, Audrey (born in 2001), is making her own way in the showbiz world, starring in a campaign for Tory Burch and one of her dad's music videos.
Rolling with the Punches: Major Events Affecting Tim McGraw
Samuel Timothy McGraw, he grew up thinking his stepdad, Horace Smith, was his real dad. Imagine his surprise when, as an 11-year-old kid in love with baseball, he found his birth certificate and discovered his father was actually pro baseball player, Tug McGraw. Initially, Tug was resistant to the idea of being a father to Tim, but eventually, Tim and his dad grew close and formed a relationship. Tim even penned a song about his late father's spirit, "Live Like You Were Dying". It's a deeply personal reminder of his dad, who died in 2004.