Setting up and running a record label is a dream venture for many budding music entrepreneurs. But how do you even get started?
Any of us who've had experience with the major label industry knows things are not always what they seem. From being locked into crazy contracts, ripped off, and being censored "guided" on how to express our art, it tends to turn our passion into a job and suck the life out of it.
With the growth of the internet and willingness of entrepreneurial musicians to be willing to get out there and grind it out like the good old days, the music industry is going through an independent revolution with more and more successful indie labels springing up across the world.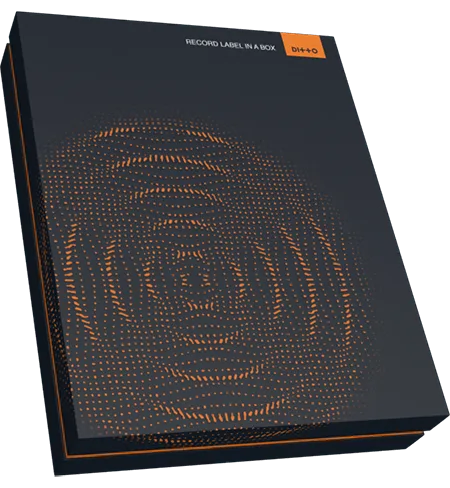 While those looking to make their mark in the industry may have plenty of ambition, many simply don't know how to start a record label or where to begin making their dream project a reality.
Starting your own record label, or any business for that matter, is a fairly complicated matter…
…Until now. We recently came across a new option for potential label owners. It provides everything you need to start a label, even if you have limited experience running a business.
It's called Record Label in a Box.
What is this Record Label in a Box?
Record Label in a Box was created by independent music distributors Ditto Music, built to contain everything you could possibly need to set up and run a label.
As we all know, professionals in most every industry on the planet like for things to be complicated and confusing. They use jargon so outsiders remain on the outside. They like that high barrier to entry. Ditto Music is out to squash it altogether.
It's the first of its kind in the world with its collection of online & offline tools that get your foot in the door and then blow that door off its hinges. So far they say it has helped over 1,000 labels get started with their own LLC's, signing artists, and promoting and distributing their new music.
It's been picking up steam around the music community, with The Times describing it as "a one-stop shop for musicians and budding record label moguls" – but what is actually in it?

What's In The Box?!?
Please excuse the Se7en reference. I couldn't help it. First of all, Record Label in a Box contains the basics of setting up a business, including official company registration, pre-arranged business banking, access to start-up loans and even a free web domain.
The more complicated aspects of running a label are also covered. You'll get access to a personalised online management suite with royalty software, as well as a "Contract Wizard", which offers access to a wide range of contracts, including:
Sound Recording Licenses
360 Deals
Merchandising Agreements
Management Agreements
Synchronisation Licenses
…and more.
There's also support available from Ditto Music. You'll be able to login to a personal networking calendar to see industry events near you and schedule a mentoring session to make sure you're making the most of the tools available to you.

Of course this is a surface-level look at all of the contents. You'll learn more at their website, which we'll get to in a second!
Starting the Record Label is Only Step One!
Let's be frank. Musicians are a bunch of dreamers, me included. The dream is much tastier than all of the hard work it'll take to make sure it actually comes to fruition.
If you're serious about this, then this is a great way to get started. It could cut half a year off of the roll-out time since you're not out there on the internet studying and rounding up all of the business info you'll need.
But in the end, there's no magic button that launches you to success. Get ready to roll up your sleeves and bust butt growing your business. It's not going to be only rainbows and cupcakes during the journey, but the pot of gold is definitely at the end.
If you're ready to get the paperwork and infrastructure work done fast so you can get to the good stuff, then Record Label in a Box is for you. You'll get guided along but you should already be writing up a concrete and sensible business plan that includes real world marketing, networking, merchandising, events and promotion, and everything else involved in turning your artists into stars.
Check out the official Record Label in a Box site here.
When you're artists are performing during the Super Bowl half-time show, make sure to give Ditto Music (and LedgerNote) a shoutout!