Do you have any family members or friends who are big music enthusiasts and you struggle to buy them gifts?
We have put together this list will help you figure out what gift to buy them next!
Buying gifts in general can be challenging let alone for a music lover. There are so many options to choose from it can be overwhelming! We have found 36 gifts that will make any music lover very happy and grateful and we have divided into categories to make it easier for you to choose!
So, what are you waiting for? don't waste any more time, just dive into our guide and find the perfect gift!
Included in this guide:
The following review may contain affiliate links which may earn us a small commission when you click on them, at no extra cost for you. As an Amazon Associate we earn from qualifying purchases.
Arts, Crafts and Utensils
Useful (and stylish!) gift for someone who simply cannot stay without music in their life! These sturdy utensils will make any music lover's kitchen rock!
The perfect wall décor to bright up the house of a music enthusiast! There are various options available in terms of design, colors and even shapes. Just pick your favorite one!
This replica of a Marshall guitar amp is truly stylish and will look great in any house. It is also incredibly functional and useful to organize keys and small objects!
Books
A celebration of women in music and a piece of artwork at the same time: a must read for everyone!
Looking for the best rock biography to gift? Look no further! "Life" is the perfect book to discover the incredible stories of the legendary Rolling Stones' guitarist!
Gift a piece of the The Rolling Stone with this collection of iconic illustrations. This edition includes 200 of the most iconic illustrations that have appeared in the pages of the famous magazine
This book is a superb celebration of records and artworks published over the decades. A great, affordable gift for both art collectors and music lovers
No better present for a Beatles lover than the finest collection of Paul McCartney's illustrations and lyrics. it includes the words of over 150 songs written by the British singer and songwriter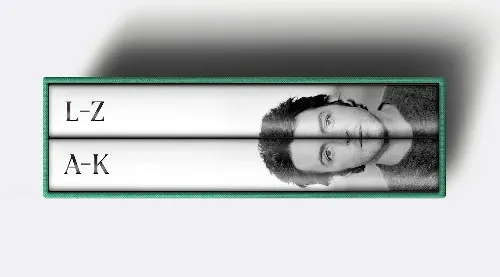 Fashion
Fashionista and music lover? These premium cotton socks come in various music related themes and can be worn in every occasion! They are perfect present for a colleague or a friend who is obsessed with music. What are you waiting for? Just pick and mix!
A sweet piece of jewelry that will enrich any outfit. The pendant is handmade, made with high-quality pewter. It comes in a nicely prepared box for a premium feeling. It's an adorable gift that can be worn everyday.
Probably the most futuristic gift in this guide! Let someone be the light of the party with this Led-glow-in-the-dark t-short! The t-shirt is 100% cotton with cool silk screen patterns which light up by music or sound! The perfect present for a party lover!
Polished music themed cufflinks to style any look. They come in various designs: music instruments and related objects making them a perfect wear for every occasion
For the ultimate Beatles fan the Happy Socks' tribute box is a must have. Six pair of socks with designs inspired by the iconic band in a premium boxset. Have we mentioned it's a limited edition? Get yours before it runs out!
Games
Know someone who thinks can sing (and nail) any song? Challenge them with this family game! No talent required but fun is definitely guaranteed!
For the hardcore music and games lovers we recommend DropMix. This fast-paced music mixing game combines the fun of a family game with some evergreen healthy competition. It will challenge and entertain everyone!
With friends or family, at home or on-the-go: get ready to upgrade your parties and sing your heart out with this mighty portable karaoke machine.
Headphones and Earphones
amzn.to/3EhnE5x(opens in a new tab)
Apple is synonym of quality and these new AirPods pro are no exception. Great sound, improved noise-cancellation and transparency mode accessible through a simple click. A thoughtful and useful gift for everyone.
These high-performance workout earphones make the perfect gift for the most demanding athletes and sport enthusiasts out there. With waterproof and sweatproof technology and an adjustable secure-fit, they'll be the best training buddy they have ever asked for!
For those who love spending hours listening to music and hate interruptions and noises, these wireless over-the-ears headphones are certainly the best present!
If you are on a splurge or are shopping for an Apple fanatic why not consider the Apple AirPods Max? They are the best choice for anyone looking for superb sound quality, unparallel noise-cancelling, sleek design and a premium feel. Notwithstanding the high price point they have been considered the best Apple products in years. Anyone would be extremely happy to receive these amazing headphones!
Music Instruments and Equipment
It's Tik-Tok's favorite instrument but can a music lover play it? The Otamatone is a perfect toy for lovers of all things cute and weird. It can create different sound and pitch imply with the simple pressing of a finger. The battle for the best sounds has just started!
For everyone who are serious about learning new instrument or simply want to have some fun this quality ukulele will make the perfect present (and won't the bank)
If you are looking to surprise a wannabe music producer we have what you are looking for! The MiniLab Mkll Slim-key is easy to set up and use and guarantees great fun for everyone interested in music production.
We recommend this compact and easy synthesizer from Teenage Engineering. It's no doubt the best choice for the creatives out there wanting to make live and sequenced melodies as well as bass lines…whenever and wherever!
Looking to surprise an audiophile with the best present ever? Look no further! The mighty Dragonfly will convert audio from digital sources to analog achieving a clearer and louder sound. A real dream come true!
Players and Speakers
Bring some colors and some music everywhere with this functional and stylish tumbler! This tumbler is the perfect gift to give to someone who loves to be the eye of the party! and as a plus – it'll guarantee cool drinks!
This Boombox Cassette player is packed with great features and functions making it the best present for the most nostalgic music lovers! Don't be fooled by the vintage – this player has great sound quality and extensive features.
Knowing someone who is an hopeless nostalgic and need a present? We have the perfect gift! Help them brining back old memories with this high-quality Countertop Jukebox with built-in speaker.
With a impeccable vintage style, sturdy wooden construction and countless features, this entertainment center is the perfect tech piece to upgrade anyone listening experience.
The Ultimate Ears Boom 3 provides ultimate sound, ultimate portability and unparallel battery life all enclosed in a polish design. This mighty speaker is also waterproof making it perfect for hangouts, parties and much more!
If you are after the best portable speaker out there and do not have a budget, then JBK Xtreme 3 may be the best option for you. Boasting four drivers and 2 JBL Bass Radiators it delivers the best quality audio for a portable speaker.
If you are looking for a present for someone who is always on-the-go, cannot stand still and who is highly adventurous the JBL Xtreme 3 it's a perfect match: with its carrying strap and built-in bottle opener, it will be the best adventures partner.
Nowadays more and more people are starting off their journey into the world of vinyl discs. Great vinyl deserve a great turntable and the AT-LP60X-BW is just that (and comes at an affordable price!). If you want to surprise someone with the best mid-range turntable this is the one you need.
Want to spoil someone with the best turntable out there? The Pro-Ject Debut carbon EVO is your best choice. And trust us: the sleek design, the superb sound quality and the impressive specifications completely justify the price!
Looking to splurge around? the Klipsch may be the ultimate gift for audiophiles. These powerful and high-quality speakers will improve anyone's sound experience (for just a fraction of the price of the professional speakers out there!)
Vinyl
A masterpiece on race, religion, money and dreams. Kendrick Lamar's best album is now available in deluxe LP. This includes a version in reverse to be listened as suggested by Kendrick Lamar's himself.
No better present for a rock and roll fan: 5 vinyl, a celebratory book and a special lenticular sleeve all in the same box set!
What to give a person who loves music?
Depending on the person you are buying the gift for you can customize the gift as they would like. If they like art you could potentially buy them a painting of their favorite artist or wall art of their favorite song. If they are into technology you could look into buying they a nice pair of headphone or a particular music instrument they like. Another great gift is always keeping an eye out for concert tickets of their favorite musician and giving those tickets as a gift.
Is it expensive to buy gifts for music lovers?
Although you might think it will be pricey to buy gifts for your music lover friend or family member, however there are gifts ranging from as low as $20. Music is a big genre and there are a lot of products surrounding it. Don't worry if you don't have a lot to splurge on a gift. You can buy a great, thoughtful gift for a low price which they will love.