The 90s. Just saying the word these days is enough to send most people into a nostalgic frenzy. From hip-hop enthusiasts to film fans, to sports geeks who can all argue over and extol the virtues of the decade, to a digitally saturated society that maybe recalls a simpler world with fondness, there's something for everyone. When Francis Fukuyama proclaimed that the endpoint of social and political evolution, and in fact the end of history, had been reached in 1992, he did not mean it negatively. He may have been wrong, but there was a real sense throughout the decade, at least in the West, that we'd really cracked this whole humanity business, and it was just a case of looking forward to our flying cars and robot butlers.
But all of that is by the by because here at Ledger Note, we love nothing more than starting a discussion, and what better way to do that than to take a look at the biggest and best rock bands of the decade? We've covered the 70s before now, and taken a look at the best rock albums of all time too, and as always we encourage you to get in touch and let us know what you think. It should be noted that some of these bands may have formed before the 90s, or continued to operate into the new millennium, but for our purposes they reached either their critical or commercial peak during the last decade of the twentieth century. Come with us; it is going to be a ride.
This is the table for the top 10 best rock bands of the 90s, containing the band names and a famous album they have released in the 90s.
| Position | Band Name | Famous Album from the 90s |
| --- | --- | --- |
| 1 | Nirvana | Nevermind |
| 2 | Pearl Jam | Ten |
| 3 | Red Hot Chili Peppers | Blood Sugar Sex Magik |
| 4 | Soundgarden | Superunknown |
| 5 | Rage Against the Machine | Rage Against the Machine |
| 6 | R.E.M. | Out of Time |
| 7 | Radiohead | Ok Computer |
| 8 | Green Day | Dookie |
| 9 | The Smashing Pumpkins | Siamese Dream |
| 10 | Faith No More | Angel Dust |
#10 Faith No More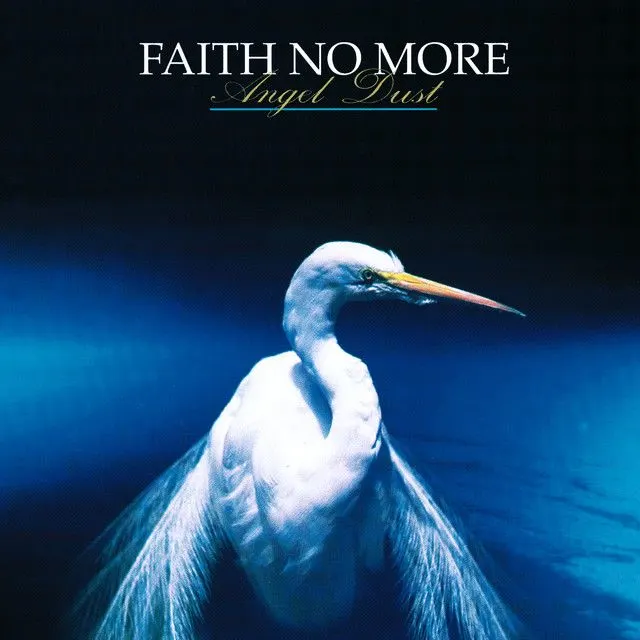 90s Albums: Angel Dust, King For A Day… Fool For A Lifetime, Album Of The Year
Faith No More is an oddity for many reasons, including when it comes to their status as a 90s band. Originally formed way back in 1979, the band went through several lineups and name changes, with the rhythm section of Mike Bordin and Billy Gould performing and recording with several vocalists and guitarists before settling on vocalist Mike Patton and guitarist Jim Martin.
Releasing their breakthrough album, The Real Thing, in June 1989 set them up to make a splash throughout the 90s, a fact backed up by their release of the single Epic in 1990.
Faith No More made a gleeful habit of confounding the expectations of both critics and fans with an experimental sound that takes in everything from funk to gospel to thrash metal. This included releasing covers of both Black Sabbath's War Pigs and Commodores' Easy. Fronted by a vocalist of uncommon ability, unafraid of innovative recording techniques and seemingly unconcerned with expectations regarding their sound and image, Faith No More is a band that demands to be considered on their own terms.
Trivia: One of the band's vocalists during their early incarnation was none other than Courtney Love, who of course went on to form Hole and have an extremely turbulent relationship with Kurt Cobain.
#9 The Smashing Pumpkins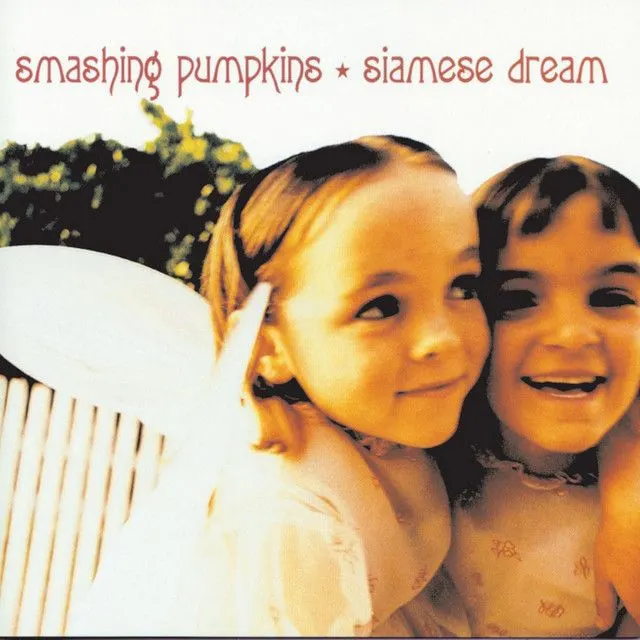 90s Albums: Gish, Siamese Dream, Pisces Iscariot, Mellon Collie and the Infinite Sadness, Adore
The 90s rock scene was dominated by outsized personalities unafraid to view the world and communicate through a particularly personal prism. This particular kind of passionate and uncompromising artist has had many examples through the years, but not many as single-minded as William Patrick Corgan, better known to us all simply as Billy. The Smashing Pumpkins were formed in the late 80s, with Billy and guitarist James Iha performing The Cure-inspired gothic rock around Chicago, backed by a drum machine.
Eventually, filling the band out with bass player D'arcy Wretzky and jazz drummer Jimmy Chamberlain, the band was able to take the next step, releasing their debut album, Gish, in 1991. The band was prolific throughout the 90s, standing apart from their punk-inspired contemporaries with a goth and psychedelia-infused blend that at times made them sound like the world's first outsider arena rockers. From the searing Siamese Dream, the band's mainstream breakthrough, to the epic Mellon Collie and the Infinite Sadness, the band carved out an unexpected niche in the mainstream. The band's popularity and relentless work ethic, led to festival headline slots, multi-platinum sales and the highest honor possible to bestow on a 90s artist, an appearance on The Simpsons.
Trivia: Billy Corgan's status as one of rock's true remaining eccentrics is well established and deserved from 8-hour literary synth interpretations to professional wrestling.
#8 Green Day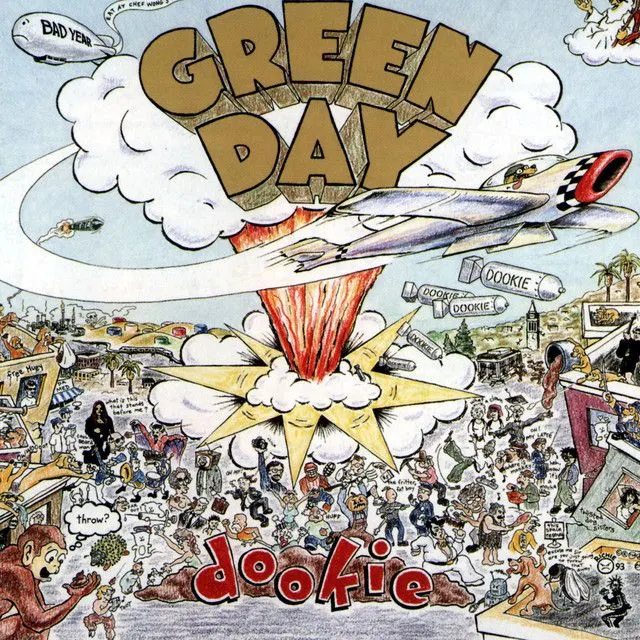 90s Albums: 1039/Smoothed Out Slappy Hours, Kerplunk, Dookie, Insomniac, Nimrod
The idea of a power trio has taken on all sorts of forms throughout music's modern history, from Cream and The Jimi Hendrix Experience in the 60s onwards, and the 90s was no different. As part of the Bay Area punk scene, along with Bad Religion and Rancid forerunners Operation Ivy, Green Day began playing and recording at the end of the 80s, eventually releasing their debut in 1991.
Although pop-punk is a term sure to induce eye-rolls in the world's more refined music fans, at its best, there is an undeniable depth of quality to a genre that combines the snarl and snap of punk with an ear for hooks and melody. On albums such as Dookie and Insomniac, Green Day's songs of boredom, isolation and disaffection chimed with a generation of youth and helped to redirect the mainstream's gaze to another generation of US punk bands. The fact that they also had a hand in laying the foundation for post-punk and emo may be a plus or a minus; we'll leave that choice up to you.
Trivia: Green Day's bassist, Mike Dirnt, had his teeth knocked out by security in the middle of a mass mud fight during their ill-fated set at Woodstock '94
#7 Radiohead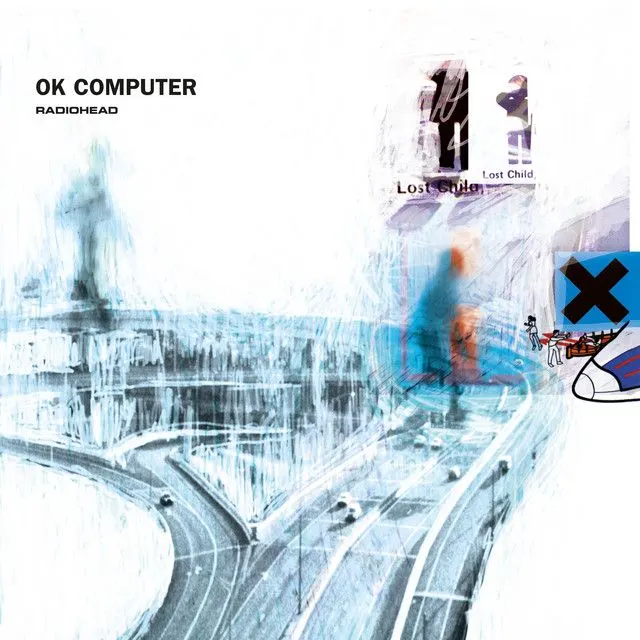 90s Albums: Pablo Honey, The Bends, OK Computer
A band that has constantly strived to reinvent and experiment, to push the boundaries of their own sound and definition within the wider culture, pinning Radiohead down to a single genre or era is not far from a fool's errand. Radiohead was driven by Thom Yorke's unmistakable wailing vocal as well as an increasing move toward ethereal, electronic experimentation. It can be easy to forget how squarely the band's early work, like their debut album Pablo Honey, fit within the contemporaneous alternative rock sound.
While the rest of Britain's indie scene was in the grip of shoegaze and 60s revivalism in the build-up to the Britpop wars of the mid-90s, Radiohead's management EMI, realized that they would probably have greater success in targeting the US market, starting with mega-hit Creep. The band's immediate response to the success and popularity of their breakout single, in the kind of move that would come to define their career moving forwards, was to release the much more delicate My Iron Lung. The choice was deliberate to signal the direction they hoped to take on their follow-up album The Bends, while mocking the commercial response to Creep, and the stylistic constraints the band believed its success had placed on them.
Trivia: The band's original name was simply On A Friday, reflecting the fact that they met and rehearsed on Fridays while in school together.
#6 R.E.M.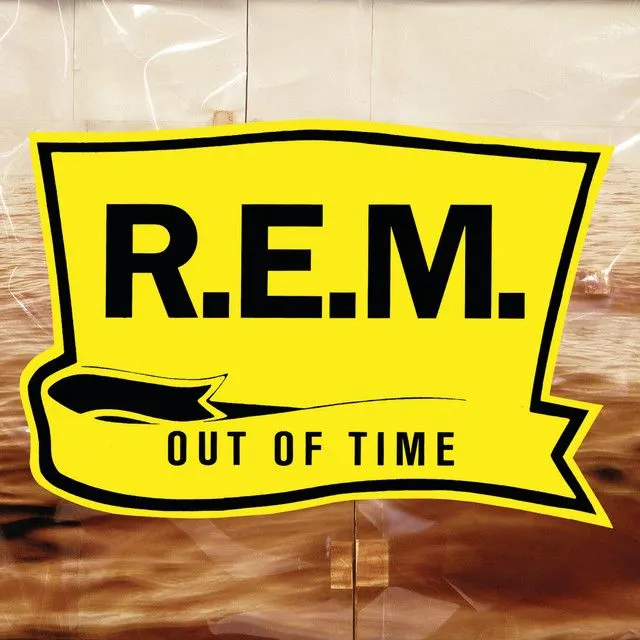 90s Albums: Out of Time, Automatic for the People, Monster, New Adventures in Hi-Fi, Up
R.E.M. is that rarest of things, a band whose bona fides are unquestionable. Formed in Athens, Georgia, in 1980, they spent the decade as darlings and champions of college radio and one of the very first alternative rock bands. Championed by contemporaries and critics alike, R.E.M.'s sound was driven by Peter Buck's silvery, elusive guitar tone, an update on the Surf-Americana sounds of the mid-century, and Michael Stipe's plaintive vocal and beguiling lyrics. The fact stood in marked contrast to a mainstream dominated by the excesses of hair metal only made them more precious to their fan base.
They entered the decade at a commercial peak, buoyed by a legion of fans in the listening public and the scene itself, they were famously a reference point for Kurt Cobain, who was never afraid to show his appreciation. The release of Out of Time, and Automatic for the People, their two biggest commercial successes selling thirty million copies between them at the start of the decade ensured that their reputation moved very swiftly out of the underground as they took their place at the top table.
Trivia: The guest vocal and closing rap on Out of Time's opener Radio Song, was provided by none other than KRS-One.
#5 Rage Against the Machine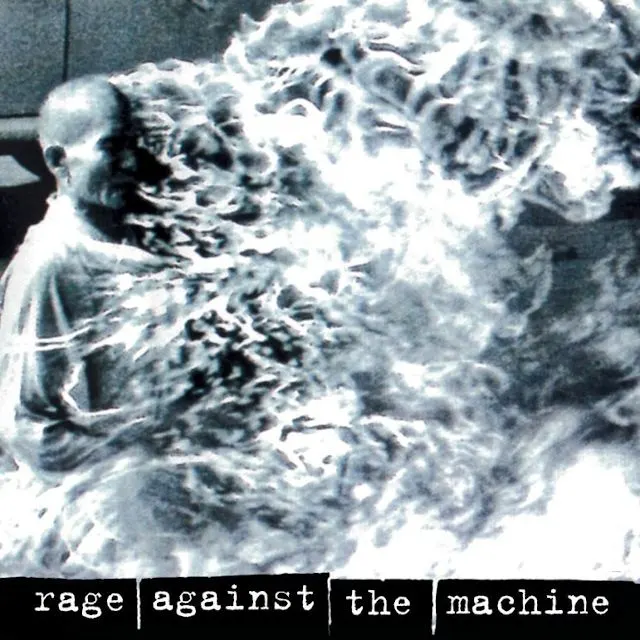 90s Albums: Rage Against the Machine, Evil Empire, The Battle of Los Angeles
Some bands are an enigma, causing chin-stroking commentators to preach the rewards of patience as the virtues of their output reveal themselves gracefully. Rage Against the Machine, or simply Rage to their fans, is not that band. Between their debut album's cover, showing Buddhist monk Thích Quảng Đức's famous self-immolation in protest at Buddhist persecution in Vietnam, its release on the day of the Presidential election in 1992 and Zack De La Rocha rapping about warming his hands on the flames of the flag just over one minute into the first track, Rage arrived fully formed.
Although the band's sound would change subtly through the decade, from Tom Morello's metal-influenced heroics on the first album, to De La Rocha's unabashed hip-hop leanings on The Battle of Los Angeles, via a scrappy punk-funk workout on Evil Empire, their message was unequivocal. As rebels and rabble-rousers, Rage was one of the most explicitly political bands of the time, which did nothing to harm their commercial appeal as their first three albums kept them at the forefront of the touring and festival circuit as well as selling over ten million copies.
Trivia: Unafraid of political messages, Rage used their slot at Lollapalooza in 1993 to make a statement about censorship by appearing naked with duct tape over their mouths.
#4 Soundgarden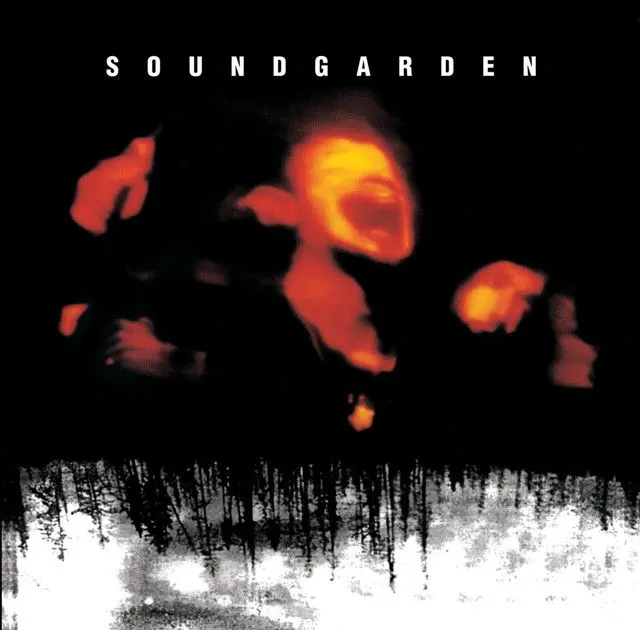 90s Albums: Badmotorfinger, Superunknown, Down on the Upside
Of the many genres to reach the public's attention through the 90s, from gangsta rap to alternative rock, pop-punk to alt. rock, grunge arguably captured the imagination like no other. With its origins in the Pacific Northwest, notably Seattle and Washington State, it was a term that soon became a catch-all for a range of sounds that had very little to do with its scuzzy, garage and hardcore beginnings. Soundgarden, associated with the scene despite their classic and psychedelic rock influences, was instrumental in popularizing the genre, being one of the first grunge bands to sign first with influential indie label Sub Pop and then with a major label.
Their influence on breaking the mainstream continued when supernaturally gifted singer, Chris Cornell, appeared in Cameron Crowe's 1992 film Singles. From helping to popularize the genre to releasing potentially its defining creative achievement, 1994's sprawling classic Superunknown, only a month before the death of Kurt Cobain, Soundgarden's impact on the alternative scene of the early 90s cannot be overstated. Having the aforementioned Cornell backed by the genius of Kim Thayil on the guitar and one of the era's great drummers in Matt Cameron certainly didn't hurt either.
Trivia: Speaking of Thayil, he once famously claimed that Soundgarden's mission was to sound like "Black Sabbath, without the parts that suck".
#3 Red Hot Chili Peppers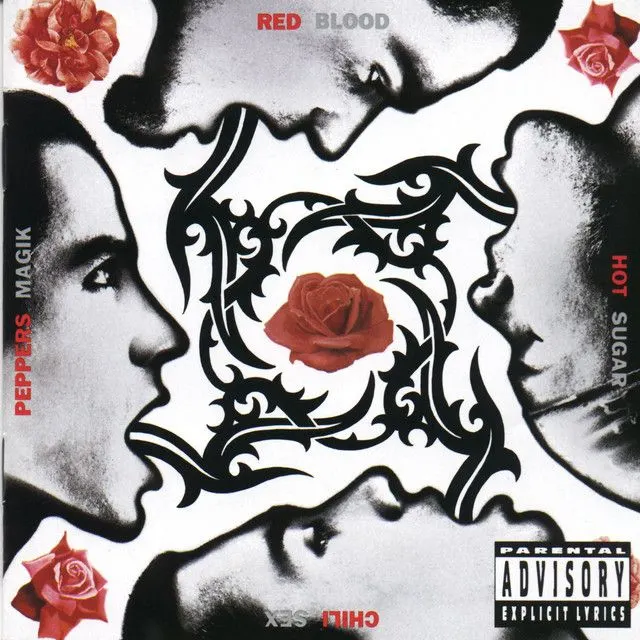 90s Albums: Blood Sugar Sex Magik, One Hot Minute, Californication
One of the most consistent and long-lived bands on this list, it has remained active since its founding by vocalist Anthony Kiedis and bassist Flea in 1983. The band eventually settled on a solid lineup, completed by guitarist John Frusciante and drummer/Will Ferrel body double Chad Smith in 1989, although they have occasionally recorded without Frusciante. They were set up to dominate the 90s after recruiting Smith and Frusciante and recording 1989's Mother's Milk, backed by a suitably funky cover of Stevie Wonder's Higher Ground.
The Chilis success continued with the release of their major label debut Blood Sugar Sex Magik in 1991 and the success of its first two singles, funk rock staple Give it Away and Under the Bridge, a tender ballad that confounded expectations and received colossal airplay. A mark of the impact that Blood Sugar Sex Magik had is the fact that three of the era's biggest bands, The Smashing Pumpkins, Pearl Jam and Nirvana, all joined the album tour as support acts. While One Hot Minute, recorded with Dave Navarro of Jane's Addiction fame, received mixed reactions despite selling well, Californication, released in 1999, is a cast iron classic. The album sold 16 million copies, reincorporated Frusciante, and ensured Southern Califonia's favorite sons ended the decade on top.
Trivia: Although Red Hot Chili Peppers may not be the most straightforward band name in the world, it's a big step forward from their original name, Tony Flow and the Miraculously Majestic Masters of Mayhem.
#2 Pearl Jam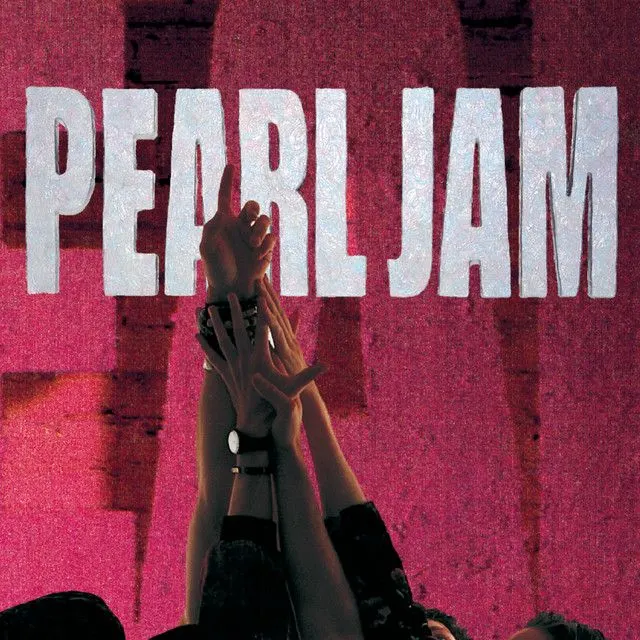 90s Albums: Ten, Vs., Vitalogy, No Code, Yield
When it comes to the grunge era that dominated much of the discourse about American alternative music in the 90s, Pearl Jam is the last gang in town, having released their most recent album as recently as 2020. Formed after the demise of singer Mother Love Bone, Andrew Wood, who had helped to lay the foundation for the Seattle/Washington sound that would dominate the decade, Pearl Jam completely exploded into the mainstream with the release of their debut album, Ten, in 1991. Put simply, Ten is one of the biggest rock albums of all time, staying on the Billboard charts for almost five years, and its follow-up Vs. Set the record at the time for first-time sales.
Despite not flinching away from subjects such as addiction, suicide and social injustice in their songs, the band endured rather than enjoyed commercial success almost unparalleled within the scene they represented, resulting in tension, especially between them and Nirvana. Their sound is melodic and wide-ranging, with Eddie Vedder's generational vocal talents underpinned by a band unafraid to experiment with different rhythms and play styles. If you are one of the seven people to have never heard Ten, please, for your own sake, correct that at your earliest convenience.
Trivia: Despite not necessarily being the most obvious connection, Pearl Jam were heavily influenced by basketball in their inception, originally naming themselves after NBA point guard Mookie Blaylock, and naming their debut album after his jersey number.
#1 Nirvana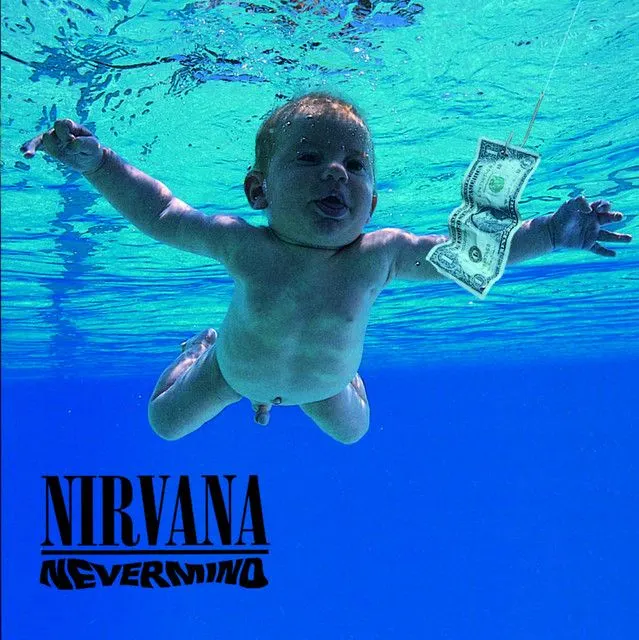 90s Albums: Nevermind, Incesticide, In Utero, MTV Unplugged
Come on, we all knew how this was going to end. Despite coming late to the party, only forming in 1987, once several of their contemporaries had already begun recording and releasing material, and leaving early after the tragic death of singer Kurt Cobain in 1994, Nirvana is simply one of the most impactful bands of all time. Having released their debut, Bleach, on Sub Pop in 1989, the band followed many of their peers by swiftly signing with one of the major labels looking to cash in on the popularity of alternative rock.
You surely do not need us to tell you of the game-changing nature of 1991's Nevermind, but suffice to say, it made immediate icons of the three members and Cobain especially. The band's imprint on music, fashion and even industry practice are inescapable, and they smashed down the door through which many other acts on this list gleefully walked to enjoy their own day in the sun. A unique alchemy of lyrical darkness, punk sensibilities and a bubblegum-pop ear for a melody is a recipe that many have attempted, but very few have come even close.
Trivia: Despite being criticized and accused of selling out by some of their more hardline contemporaries, Nirvana's record deal with Geffen actually went some way to save iconic indie label Sub-Pop from bankruptcy due to a royalties agreement.
Runners Up
Here we have a few that deserve your time and respect as 90s icons, who maybe fall slightly outside our remit.
Alice in Chains All the hallmarks of a classic 90s rock band are there, AIC misses out on this list because we feel that Faith No More's music has helped up slightly better over time.
Foo Fighters Formed in the aftermath of Cobain's death, Dave Grohl stepped out from behind the kit to prove himself a songsmith of eloquence and craft.
Pixies The outsiders' outsiders, Francis Black and co. practically wrote the blueprint for much of what made the 90s so great for rock and alternative music, although they arguably peaked in the 80s.
Pantera Immortalized for being the progenitors of groove metal, the Darrell brothers, Dimebag and Vinnie mangled the sultry sounds of the South through a thrash metal prism. Often uncomfortably associated with white power ideologies, a fact harder to argue against after singer Phil Anselmo's several high-profile racist incidents.
Sonic Youth Like the Pixies, an excellent and highly influential group that probably peaked too soon for inclusion on this list.
Phew, what a rush!
But please, before you disappear to go dig your most oversized plaid shirt out of your closet, take a moment to let us know what you think. Did we miss anyone? Should we have missed anyone? Whether you agree with the specifics, we hope you agree when we say that the 90s was an incredible period for rock music, and even if these particular acts aren't your favorite, we hope it got you thinking about the good old days.
For those of you with an appetite to check out the good older days, have a look at our rundown of the biggest and best bands of the 70s while you're here!