Anyone even slightly familiar with music instruments knows about Zildjian. Their name is synonymous with the cymbals that can be found on almost every drum set you come across. That's amazing and is likely due to one of the most interesting facts about them…

Beyond totally dominating an entire sector of the music instrument industry…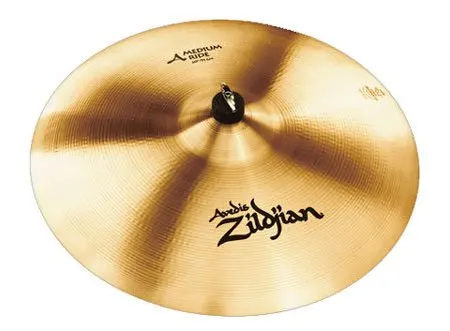 The Avedis Zildjian Company is among the oldest companies in the world.
The story behind how all this got going is unbelievably awesome.
Zildjian's Long History
It all started in the days when mysticism and science were one and the same under the heading of philosophy.
The Early Days
An alchemist known by the name Avedis was doing the typical alchemist thing of trying to transmute the self and mind while also trying to transform base metals into valuable gold.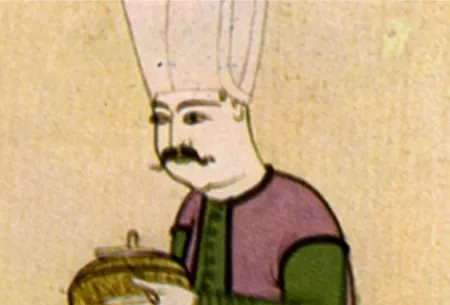 In his work he discovered a method to create a tin, copper, and silver alloy that could be hammered into a thin sheet and be tuned. The real benefit was how much of a beating it could take to make loud, musical noises without shattering, offering long-term re-usage.
Avedis was tapped by the Sultan Osman II, who was running the Ottoman Empire at the time, to create noisemakers to frighten their enemies during war confrontations. Avedis was successful and given a new name as a title of sorts… Zildjian. It means, roughly, "Bell Maker."
The "bells" used to scare the enemy was none other than the cymbal!
The official start date of the Avedis Zildjian Company was 1618. It was made official in 1623.
After centuries Zildjian had perfected the process of making cymbals, but they've always kept the manufacturing process a complete secret, even till today. Only the heirs of Zildjian are privy to ancient techniques. By the late 1800's the demand for "noisemakers" had dwindled and the company pivoted to making cymbals as musical instruments.
The 20th Century
Circa 1928, Avedis III and some of his family continued the legacy in Quincy, Massachusetts.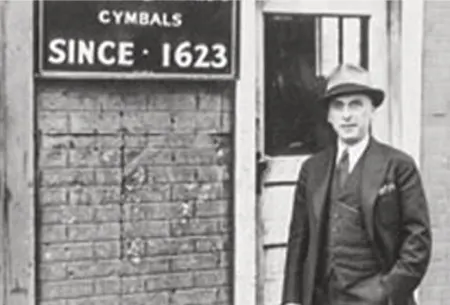 They incorporated as the Avedis Zildjian Company on September 19th, 1929, to combat their foreign competition in Turkey operating as K. Zildjian Company.
A month later, the Great Depression began.
This didn't stop the team from innovating and changing the game for drummers everywhere. They invented cymbals for drum kits and then created sub-types such as the:
…and more.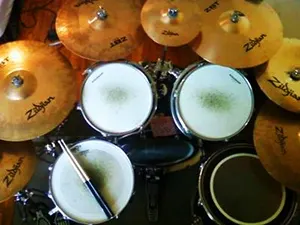 The son of Avedis III, Armand, had grown up and carved an entire new career for future generations. He's known as the Father of Artist Relations for meeting with and then personally selecting the best cymbals for the top drummers of the time.
In 1968, Avedis Zildjian Co. bought K. Zildjian and all of the European trademarks, and also set up another manufacturing company in Meductic, New Brunswick, Canada.
Previously, Zildjian had been hammering their cymbals by hand with a Quincy drop hammer, but to cut costs they developed the thin rolling method of pressing out cymbals from a sheet of their custom material. This revolutionized everything, including a consistency of product and quality assurance.
Armand Zildjian obviously wasn't messing around. Beyond moving the company into insane profit levels, he also made quite a name for himself.
He was given an honorary doctorate by the Berklee College of Music in 1988, inducted into the Percussive Arts Society Hall of Fame in 1994, received a place on the Rock Walk on Sunset Boulevard in Los Angeles, and was given the Modern Drummer Editor's Achievement Award in 2002.
That's quite the life!
In the Present
In a power move, Zildjian announced on December 20th, 2010, that it would merge with Vic Firth, Inc. while both continued to run independently. Vic Firth was founded in 1963 in Boston, Massachusetts and picked up quite a bit of steam. Now they can leverage each other to further dominate.
Armand ultimately retired, passing the business to his daughters Craigie and Debbie. They are both 14th generation Zildjian!
The ladies have already contributed to the legacy by introducing more to the product line, including drum sticks and other drum related accessories. The coolest idea has been the Artist Series of drum sticks which are created for specific famous drummers and then offered out to everyone else as well.

Without a doubt their success will continue. They have been and are supported by the best drummers in the game.
Notable Drummers That Use Zildjian Cymbals & Sticks
The full list is absurdly long. Here are some of the ones that I plucked out just to give you an idea:
Ringo Starr of The Beatles
Matt Sorum of Guns N' Roses
Dominic Howard of Muse
Joey Kramer of Aerosmith
Dave Grohl of Nirvana
Lars Ulrich of Metallica
Tommy Lee of Mötley Crüe
Carter Beauford of Dave Matthews Band
I mean, we can literally go on all day… Pearl Jam, Soundgarden, Toto, Dream Theatre, Coldplay, Linkin Park, Blink 182, Cannibal Corpse, Journey, REO Speedwagon, Yes, The Rolling Stones, The Carpenters, The Kings of Leon, David Bowie, Kiss, Megadeth, Steely Dan… *breathes in*
Fleetwood Mac, Lynyrd Skynyrd, Def Leppard, Chicago, Queen, Cream, Ozzy Osbourne, Peter Gabriel, Sting, Dire Straights, Miles Davis, Dropkick Murphys, Limp Bizkit, Phish, Rage Against The Machine, Genesis, Phil Collins, Dio, White Snake…
Okay, I'm sick of typing band names. You get the point!
Zildjian owns this entire sector of the music industry and for good reason.
They've dominated since 1623 and it looks like that gravy train is going to keep rolling well past their 400th birthday party! Congratulations to well-earned success and thank you for your contributions to the industry!