You couldn't get away from Total Request Live at the turn of the 20th century. Their formula of counting down the day's top videos was the anchor of MTV's programming for years.
Even if said videos skewed immensely heavy toward throwaway bubblegum pop or rap-rock/nu-metal that in retrospect hasn't aged too well, TRL still dominated.
But by the time it left the airwaves in 2008, lots of people hardly noticed, chiefly because its decline was so gradual.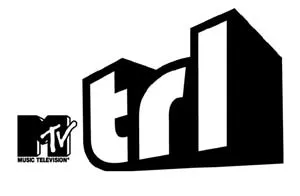 There wasn't one ultimate factor that drove the show dubbed TRL off MTV's airwaves. Rather, a lot of little issues accumulated over time, each one chipping away at TRL's foundation in unique ways.
Collectively, the following factors weakened the base so thoroughly, there was no other direction for the show to go other than a downward spiral. Whether we're better off for its demise is up to debate – one that may or may not be fueled by your own taste in music. But regardless, here's how it went down…
The Daly Show
Carson Daly was more than the host of TRL – he was the glue that kept the show together.
A former DJ at LA's influential KROQ-FM – the talent factory that also helped launch Jimmy Kimmel's and Adam Carolla's careers – Daly's breezy charm and likeability kept the show grounded no matter what musician or diva dropped by the Times Square studio. It also caught the eye of many a TV executive.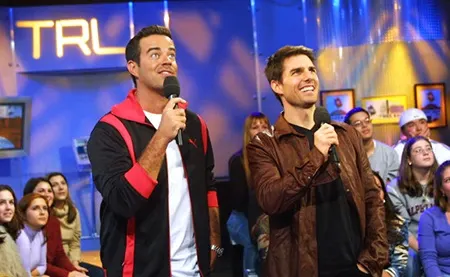 By the early 2000's, Daly parlayed all that attention into one killer gig after another, from his own late-night talk show Last Call with Carson Daly to correspondent gigs on Today. He quickly became so busy, he simply had no time left to devote to TRL, and he parted ways in 2002.
The show never recovered while Daly went on to bigger things like producing and hosting The Voice.
MTV tried to keep things afloat by bringing in cool hosts like Vanessa Minnillo and Damien Fahey, but nobody could come close replicate Daly's affable persona, which was crucial in forging a connection with viewers. And as always, with change comes resistance.
They Succumbed to Pranks
Much like the current days of the internet, we cynical observers of pop culture liked to prank the producers of low-grade entertainment and news. It wasn't easy back then to call into a show and get past the call screeners, but MTV's own prankster Tom Green made it quite easy.
His comedy show on the network slowly bled over to TRL when Green began producing music videos for his sketch songs, particularly one called 'Lonely Swedish (The Bum Bum Song).' Immediately fans voted it to the #1 slot on TRL.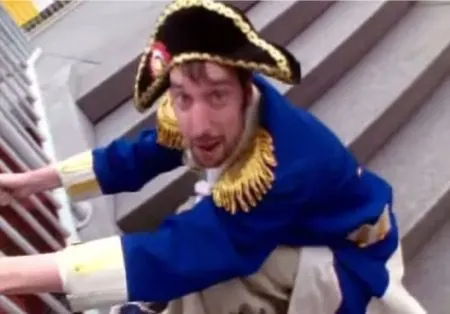 Extra points go to MTV for being honest about their rankings. This video stayed in the top spot for so long it was ultimately forced off the air by MTV executives.
The "above water" reason given was that it wasn't fair to 98 Degrees, a boy band trying to make it big at the time who should have had the top slot. It later was revealed in Green's autobiography that MTV pressured him to retire the song himself.
The reason was that it's meteoric rise exposed the fact that Total Request Live was not, in fact, live, but pre-recorded a week in advance or even sooner at times.
They Rarely Played Videos in Full
A funny thing happened to TRL as the show progressed. Much like MTV itself, the videos they purported to tout started to disappear.
Toward the end of the show, sliced-and-diced snippets of the videos became nothing more than background fodder as the network used the shows to push different agendas.
Some of these additions made sense given what the M in MTV supposedly stood for, as the program became a place for musicians to be interviewed.
Most of the content did not, as they were either glorified promos for other MTV shows or interviews with celebrities with little to no connection with the music industry (irrelevant native advertising as seen on most magazine covers today). Add in extra ad space, and suddenly the entire premise of the show – that is, to watch videos – went poof.
It was a decision that got noticed, and not in a good way. Record labels and their executives were quite upset, feeling that the show devolved into nothing more than a waste of their artists' time – not to mention the labels' money.
The Reality of Reality Shows
It's been a longstanding joke that MTV doesn't have anything to do with music these days. The biggest culprit to fuel that motif is reality television, and its rise on the network undeniably helped put a death knell on TRL.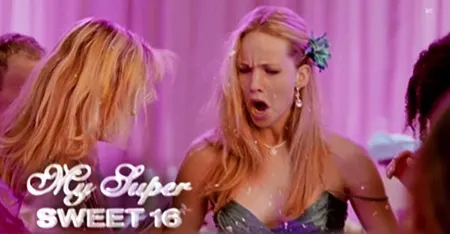 You can blame the viewers on this one. In 2000, TRL was being watched by some 750,000 viewers on a daily basis – impressive for a niche cable network. By the show's end in 2008, the show was attracting roughly half of those eyeballs.
Meanwhile, an audience five times the size of TRL's was turning their attention toward the batch of reality shows peddled by the network.
The quality of what they were tuning into was guilty-pleasure trash at best. History's already not looking too kindly on shows like The Hills, My Super Sweet 16, Laguna Beach: The Real Orange County, The Real World, and Making the Band.
Still, the shows at the time caught the kind of zeitgeist that TRL no longer could thanks to their deeper exposé at people living lifestyles many young viewers fantasized about.
The Drama Outshined the Show
When you ask people about TRL, they remember the drama. Who can forget Mariah Carey's "mental breakdown" that was later exaggerated beyond belief, though she did apparently go off-script.
Or the time Britney Spears co-hosted and lied about who she was dating and flubbed her lines in a see through bikini top. All of these stupid publicity stunts started to wear on the viewers, artists, and financiers.
There were so many instances that many people mis-remember Kanye West's Hurricane Katrina incident about George Bush as occurring on the show when it didn't. And let's not forget when Ben Affleck sexually assaulted the host Hilarie Burton on camera in front of a live audience.
The Growth of the Internet
One of TRL's strengths was the waiting game. In its heyday, if you wanted to watch a video, you had to take the time to tune into the program to do so. The only other choice was to pop in a VHS tape and record the ones you wanted to rewatch. Then the Internet happened.
Visually speaking, the biggest online gut punch delivered to TRL was YouTube, which of course made it possible for fans to check out a video of their favorite bands and artists with a single click.
Sure, they may have had to sit through an embedded ad for laundry detergent for 15 seconds, but that seemed a small price to pay in relation to the medium's relative immediacy.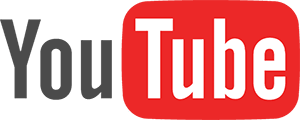 The backbone of TRL's existence was compromised. They simply couldn't keep up with this new outlet – particularly since they couldn't be bothered to show the full video in the first place.
The Videos Were Terrible
When you think MTV and Videos, your mind tends to wander to the classics: "Sabotage" by the Beastie Boys; "Sledgehammer" by Peter Gabriel; "Beat It" by Michael Jackson.
Conversely, you may struggle to recall videos that ran during TRL's prime. That's because the videos during that time were pretty lousy.
This wasn't TRL's fault. Rather, the decrease in music industry revenues caused video budgets to be substantially slashed and even pushed onto the artists themselves. This resulted in a massive amount of videos that lacked the creativity and flair of the prior era.
The music wasn't so great either. That entire generation of pop music contributed nothing to humanity and might as well not even exist.
By the time innovative bands like OK Go, Fatboy Slim, and The White Strips revived the medium through quirky self-produced videos, the Internet's reach was in full swing. Bands didn't need TRL – or MTV in general – to promote their material. Not that they'd show the thing in its entirety anyway.
Stretching the Brand After the Fact
Even after TRL went off the air and came back in 2017, only to get cut from an hour to 30 minutes not long after, then canceled again before a single year passed, they were already ruining the brand by stretching it passed its limits.
Considering that it already aired five days a week and had Spring Break specials and more, you can only suck so much attention out of an audience before you exhaust them.
During the reboot, in an attempt to not hinge everything on one host, they decided to have a rotating set of hosts that didn't appear enough for anyone to care about them individually.
In 2014, well after the first cancellation, they tested audiences with a special one-day resurrection which performed no better than TRL did at its lowest point, yet still moved forward at rebooting it entirely.
Then they went for Total Request LateNight. And the TRL Awards. And TRL on the Road. Then Total Request A.M. And they localized it for the UK and France and Poland and more, where they then even busted it into Rock TRL, Urban TRL, and TRL XXL. And now they're going to shoot for Total Request List. The cash cow turned into a dead horse and they can't stop beating it.
They went as far as having Total Registration Live, in which they used celebrities and musicians in an attempt to influence the political views of non-voting age youth. Talk about leaving a bad taste in people's mouths. Let's not even mention the TRL trivia video game (total request flop).
The Attack of the Clone
They say imitation is the sincerest form of flattery. That may be true, but in TRL's case, mimicry helped contribute to its death, in the form of the BET program 106 & Park, assisted by VH1's own countdown shows.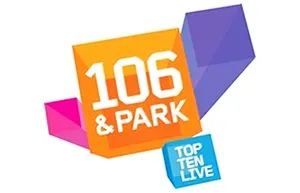 The BET show was virtually a TRL clone, except for one vital difference: it aggressively homed in on the hip-hop and R&B market; two music genres that were completely dominating the charts in the late 2000's.
Audiences responded quite positively to this focus, and how: when TRL was canned, 106 & Park was the most watched music show amongst young people on cable.
Eventually, 106 & Park suffered the same fate as TRL – it got the axe in 2014. Perhaps its once-rabid fans discovered the awesome power of the Internet, too.
MTV Had a Back-Up Plan
One of the reasons why MTV had no problem letting TRL go was because it already had a back-up show ready to go. The reserve show, however, was a bit of a head-scratcher. Called FNMTV (short for "Friday Night MTV"), the show was a replica of what TRL once was.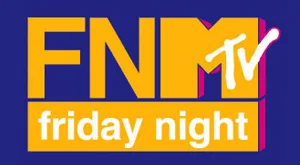 The show was a blend of live performances and videos – played in full, no less – hosted by Fall Out Boy front man Pete Wentz. Although its DNA was copped from TRL, it was only shown once a week to keep things fresh (and not eat up valuable prime time show slots). However, the strategy didn't work – while it launched in 2008, it didn't live long enough to see 2009.
That's How MTV's TRL Bit the Dust
Without a doubt, the advent of video tech on the internet was the final nail in the coffin for Total Request Live, but perhaps it could have taken a few more blows and lasted longer if MTV hadn't undermined the entire point of the show by not playing full videos or not playing them at all in certain segments.
It was a good run, and one I enjoyed as a teenager in the late 90's and 00's… and believe it or not, after all these years, MTV is set to relaunch TRL later this year with five rotating guests and a daily show that might run two to three hours in length.