Rock music and the album format go together like peanut butter and jelly, like pen and paper, like Hall and Oates. Whereas other genres, like jazz or classical for example, can only truly be appreciated live or are best expressed in shorter formats. The world is full of classic punk EPs and hip-hop mixtapes, but there's just something special about a good rock album. The Beatles famously legitimized the whole format; in a market dominated by singles and labels wondering if an LP was really worth the effort, 1967's 'Sgt. Pepper's Lonely Hearts Club Band' changed the musical landscape and the attitudes of the buying and listening public.
So, how to decide what the biggest and the best are? Rest assured, this isn't simply a list of the best-selling albums of all time, because we've already covered that elsewhere. This time around, we've focused on albums with an associated cultural significance, but that often comes with massive sales numbers, so there is some crossover. Another note – we've chosen not to include any live or compilation albums in this list, these are all studio albums. We love a discussion here at Ledger Note, it's all part of the fun, so please drop us a line to let us know what you think, who we've missed, who we should have missed, or whatever else! But for now, settle in, grab your best, most overpriced headphones, and take a trip through the ten best rock albums of all time.
#10 The Beatles – Let It Be
Release Date: May 1970
An album that has come under increased scrutiny recently, primarily due to the sprawling documentary art film, 'Get Back', created for Disney by Lord of the Rings director, Peter Jackson. This is the twelfth and final Beatles album, completed and released after John Lennon had left the group. As the documentary makes clear, this was a tumultuous album, marred by logistical and creative difficulties and a breakdown in the relationships between band members. In a lot of ways, it's a minor miracle it got made and released at all.
But we, at the very least, are glad it did. You'd be hard-pressed to make an argument that this is the best Beatles album, but it's still an excellent piece of work. The fact that even a largely forgotten track like 'Dig a Pony' sounds like a sonic blueprint for a whole host of guitar-wielding revivalists from the 90s, is a testament to the genius of the band, even on their way out. Of course, we don't need to tell you about mega-hits like the title track, 'Let It Be', and 'Get Back'. We've included this album because of the impact that the band, even in their dissolution, had on the realm of popular music, and also to invite you to take another look at a somewhat forgotten album.
Trivia: True to form for such a fractious project, the band couldn't agree on a production style that suited everyone, leading Paul McCartney to release a remixed version of the album, 'Let It Be…Naked', over three decades later in 2003, removing all of Phil Spector's adornments among other changes.
#9 Meat Loaf – Bat Out of Hell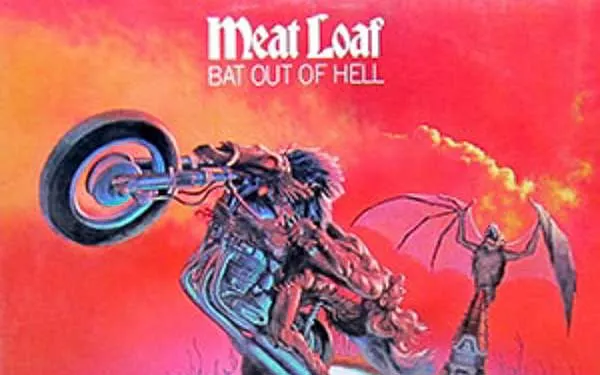 Release Date: October 1977
Quiz time! What happens when a composer and a stage actor from the National Lampoon tour team up to perform songs from a musical based on a futuristic rock version of Peter Pan in the style of America's boss, Bruce Springsteen? Answer: Absolute magic. Jim Steinman's compositions and outsized lyrical themes on the redemptive power of love met their perfect match in the histrionics and raw bombast of Meat Loaf's vocals. The most incredible part is the complete and utter sincerity with which the whole thing is delivered, pitching something like this without it lurching into some sort of parody is a feat of rare artistic prowess.
Not only did 'Bat Out of Hell' avoid ridicule, but it's also a genuine cultural phenomenon in its own right, with 43 million worldwide sales making it comfortably one of the all-time best sellers. It also spawned two sequel albums and, in an uncommonly satisfying example of squaring the circle, a musical stage show, which debuted in Manchester, UK in 2017. The album also made Meatloaf a household name and helped him to launch a career as a screen actor, with credits including Wayne's World, Fight Club and, er, Spice World.
Trivia: Although we maintain that the album is no joke, that doesn't mean that people aren't permitted a sense of humor about it. That includes Todd Rundgren who produced the album and thought it was a hilarious Bruce Springsteen parody.
#8 Nirvana – Nevermind
Release Date: September 1991
Some albums have such an impact that they go beyond the confines of their genre and fanbase to mark a turning point in the course of popular culture. That might seem like an exaggeration but there are several examples of this, and Nirvana's first major label record is most definitely one of them. This album, quite simply, was the death knell for the glam metal era of the late seventies and eighties. It also redirected mainstream attention towards a punk-inspired, stripped-back, lo-fi and raw underground movement that had been building in America's Pacific Northwest for a few years by this point.
A new generation of bored American kids, born between the late 60s and early '80s, seemingly unenthused by the free love of the recent past and dealing with the fallout of Reagan's administration, or 'Generation X' for short, had suddenly found a suitable soundtrack. As for the music itself, it's a rare feat of alchemy, blending Kurt Cobain's love for punk and lo-fi indie with his capacity and appreciation for pop, into a sound that was both aggressive and melodic. It's an album that isn't afraid to wear its influences on its sleeve, but while there are elements familiar to other bands of the era, there are also moments, like 'Polly', of unique craft.
Trivia: The hidden track 'Endless, Nameless' is basically a recorded tantrum, the result of a recording session for 'Lithium' which backfired when Kurt Cobain couldn't get his guitar part right.
#7 Rush – A Farewell to Kings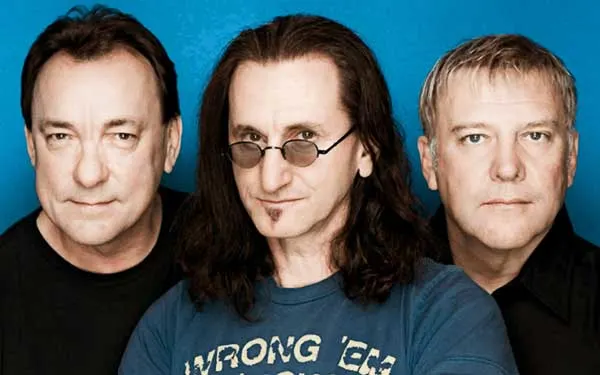 Release Date: September 1977
The Canadian prog-rock masters were so very good that we could make an argument for at least three of their other albums at this spot without much controversy, but we've gone for the follow-up to '2112', an album that saw the band reach a new level of commercial and critical regard, and spawned a mammoth 16-month world tour. Despite the strain of such an undertaking, the band opted not to take a break afterward and instead went straight into writing and recording a new album.
Notably, this was the first album the band recorded outside of Toronto and was in fact recorded in Wales, the idyllic setting contributing to a more expansive and lush sound than had been present on their previous albums. Although each of the six songs on the album are exceptional in their own right, we'd like to highlight two of them, 'Xanadu' and, deep breath, 'Cygnus X-1 – Book One – The Voyage', both of which are near-perfect examples of the genre. The first concerns the last remaining immortal human as he, mostly, reminisces over breakfast and includes one of the best guitar solos you're ever likely to hear. The second is an epic about intergalactic exploration that is finished on an entirely separate, equally awesome album, 1978's 'Hemispheres'. If you ever find yourself needing to explain prog-rock to someone, this record will be your new best friend.
Trivia: As a true measure of the regard the band, and this album, is held in, it's hard to look much further than Primus' decision, fuelled by their own virtuoso bassist and band leader, Les Claypool, to tour the album in its entirety in 2021.
#6 Guns N' Roses – Appetite for Destruction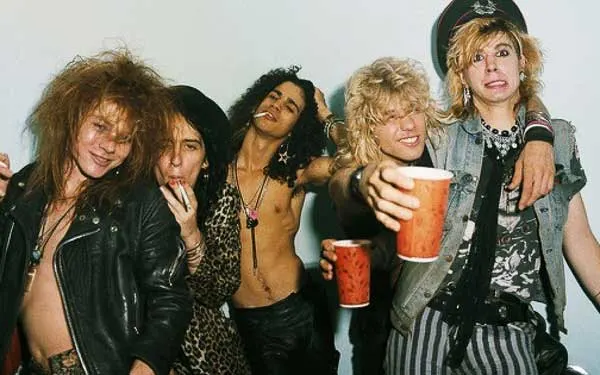 Release Date: July 1981
The inarguable peak of the hair metal era, which had been ushered in half a decade earlier by Van Halen, was a sleazy, brash and unforgiving set of songs written and honed on the Los Angeles club circuit. Although history has not necessarily been kind to the band and, more specifically, its vocalist and de facto leader, Axl Rose, this is an absolute cultural touchstone with thirty million units sold. While the band does not necessarily break new ground musically or thematically, big riffs, almost parodically loose women, and vague threats were very much the order of the day, they did have a few things on their side.
First and foremost, they had both a guitarist and vocalist of generational quality, a grease-slicked, streetwise Lennon and McCartney duo in Rose and Slash. Secondly, the band had a rare capacity for tenderness, with the lyrics on several tracks allowing space for a more delicate viewpoint amongst the rolling waves of testosterone. Finally, and crucially, the album had three monstrous singles to support it in 'Welcome to the Jungle', 'Paradise City' and 'Sweet Child o' Mine', all three of which would become massive sellers and help to cement the album's superior status.
Trivia: Despite lukewarm reception on the initial release and charting modestly, 'Appetite for Destruction' went on to become the best-selling debut album of all time.
#5 Metallica – Metallica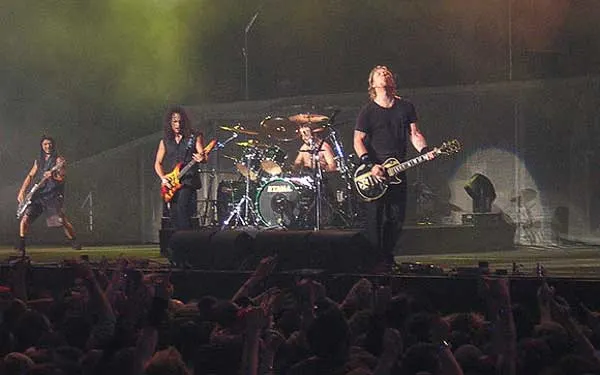 Release Date: November 1991
Metallica, card-carrying members of the 'big four' of thrash metal, are no strangers to a classic album. In fact, while we've gone with their fifth, you could probably make a reasonable case for any of their first four albums. This is a slight departure from their thrash roots, characterized by a slower, chunkier sound and crisp production which served to sand off some of the band's rougher edges and lay the groundwork for unprecedented commercial success, eventually selling over thirty million copies.
Those of you that have seen the 2004 documentary 'Some Kind of Monster' (and a hearty recommendation here to people that haven't) will not be surprised to learn that the recording process was somewhat torturous, taking eight months and costing a cool million dollars. Band leader James Hetfield's desire for the band to record live as a unit ultimately proved challenging, but the results are undeniably compelling. The mysterious all-black cover led the album to be inventively christened 'The Black Album' by fans, and the lack of a title indicated a band confident enough to let their music do the talking for them.
Trivia: James Hetfield's cleaner vocal style on this album was influenced by 'Wicked Games' singer Chris Isaak.
#4 Black Sabbath – Black Sabbath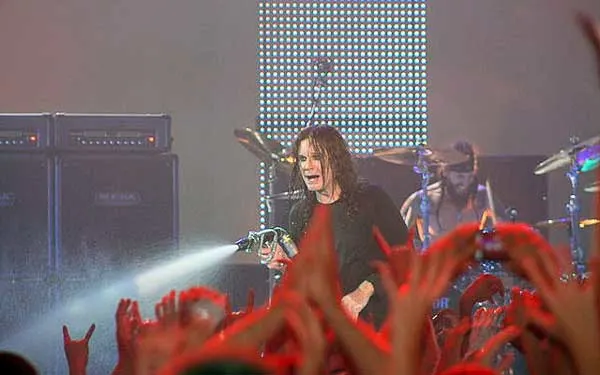 Release Date: February 1970
Astonishingly, considering the influence this album still holds over the heavier end of the musical spectrum, this is the oldest album on our list, predating The Beatles' swansong by three months. Although other acts also pointed the way towards the heavier sounds that would come to permeate popular, and sometimes deliberately unpopular, music, Black Sabbath can lay claim to originating the sounds of heavy metal and its dizzying array of associated sub-genres. That is to say, this album was the blueprint for the heavy metal subgenre.
Sodden with the reverberation and low-end grooves that we would now associate with sludge, doom and stoner rock even over fifty years later, and with a lyrical eye for the fantastical that furthered the cause of the psychedelic and prog scenes, this was music straight from the future. Born out of serendipity, when guitarist Tommy Iommi had to work out a de-tuned, chord-heavy and groove-driven style of playing to accommodate a life-changing injury that cost him some of the fingertips of his right hand, this is a sound unlike anything that came before it. Although the band would remain prolific through to the mid-nineties, this remains their masterpiece.
Trivia: The album was recorded in a single twelve-hour session, mainly due to budget restraints. Sabbath had only booked two days in the studio and the second had been reserved for mixing.
#3 AC/DC – Highway to Hell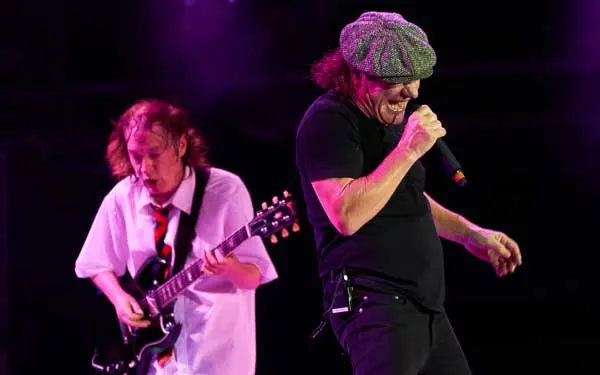 Release Date: July 1979
Once again, we are happy to acknowledge that this is not AC/DC's biggest album. That accolade, without a shadow of a doubt, belongs to the 1980s follow-up, 'Back In Black', itself one of the biggest selling albums of all time. This, however, is our pick as it's a distillation of the unfussy, irresistible, widescreen rock and roll sound that has made the band great for several decades now, and the final album recorded with their iconic original vocalist, Bon Scott.
This is rock without an ounce of fat, an eye-watering lean sound honed over a grueling, months-long recording process, that saw the band camped out in a studio in Chalk Farm, London, with famously no-nonsense producer Mutt Lange. This album has no throwaway songs, not a single moment is wasted, but there are two songs that define the band's entire sound more than possibly any others. In the title track 'Highway to Hell' and 'If You Want Blood (You Got It)', a song that the band themselves regarded enough to name one of the all-time great live albums after, you have the whole DNA of the band encompassed in a little over eight minutes.
Trivia: The title track provided the band their first UK No.1 Single, but not until 2013, almost forty years after they began releasing music, thanks to a charity campaign to get the song the coveted Christmas No.1 spot.
#2 Led Zeppelin – Houses of the Holy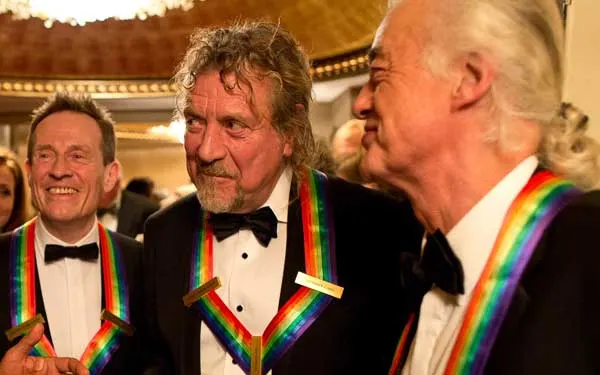 Release Date: March 1973
Now, we know that this isn't the biggest Led Zeppelin album, that would be the enigmatic and bombastic 'IV', or 'Four Symbols', or 'Zoso' if you're into that kind of thing. But, you've heard about that plenty of times. Instead, we've gone with the 1973 follow-up, 'Houses of the Holy'. As with almost all of Zeppelin's albums, the sales were absolutely huge, diamond certified by the RIAA back in 1999, despite being compared unfavorably in some quarters against their first four albums, all bona fide classics.
We've gone with 'Houses of the Holy' because it marked a turning point in the band's progression, with more complicated arrangements and musical experimentation credited to both guitarist Jimmy Page and bassist John Paul Jones' decision to install home studios. This album is the reason that one of the band's several compilations, and probably the definitive one, is named 'Early Days and Latter Days'. The absolute behemoth blue rockers that the band traded on up to this point are still there, for example with 'The Ocean', but tracks like 'The Rain Song' and 'D'yer Mak'er' showcased their newly refined musicality.
Trivia: While the band recorded a song called 'Houses of the Holy' during sessions for this album with the intention of including it as the title track, it wasn't actually released until their 1975 album 'Physical Graffiti'.
#1 Pink Floyd – Dark Side of the Moon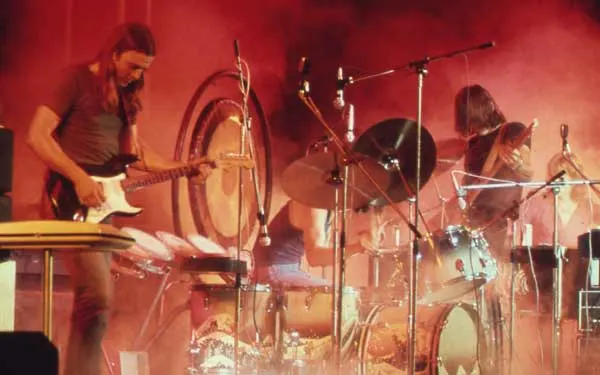 Release Date: March 1973
We've made a conscious effort when compiling this list to avoid some of the more obvious picks. You can probably spot the ones that are notable in their absence, and we hope you agree that it can sometimes be rewarding to consider albums that maybe get a lesser share of the spotlight. It must be said, however, that while we believe that is true, sometimes you have to play the hits. We could talk about the breathtaking ambition and technicality of 'The Wall', we could discuss the searing, heart-on-sleeve emotional honesty of 'Wish You Were Here'. But we don't need to, because it's all here.
From the unsettling soundscape opening of 'Speak to Me' to the keys-laden and imploring call to arms of the album's closer 'Eclipse', via the iconic wordless vocal solo of 'The Great Gig in the Sky' and underpinned by awe-dropping musicality, especially from guitarist and vocalist David Gilmour, this album is, put simply, unmatched. Thematically saturated and yet intelligent enough to be eloquent, this is an uncommonly accessible album despite its density, and its place in the pantheon is both unchallenged and absolutely deserved.
Trivia: In an admirably nerdy dispute over the use of a stereo mix, rather than the intended quadraphonic presentation, at a launch event for the album, all but one of the members refused to show up and had cardboard cutouts of themselves placed in the audience.
Runners Up:
Now, a list of albums that didn't quite make the cut. It's no shame to fall short of the cultural impact of the top ten we've assembled, so here are some more albums that deserve more than a small amount of your attention.
Cream – Disraeli Gears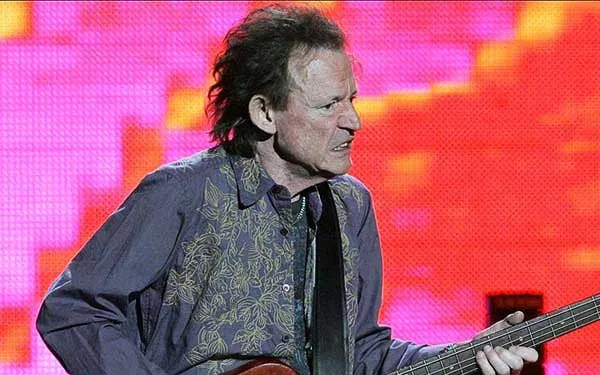 One of the original, and, in some people's minds, still the very best, power trios and definitely the first supergroup, Eric Clapton, Ginger Baker and Jack Bruce peaked with this psychedelic performance.
Queen – A Night at the Opera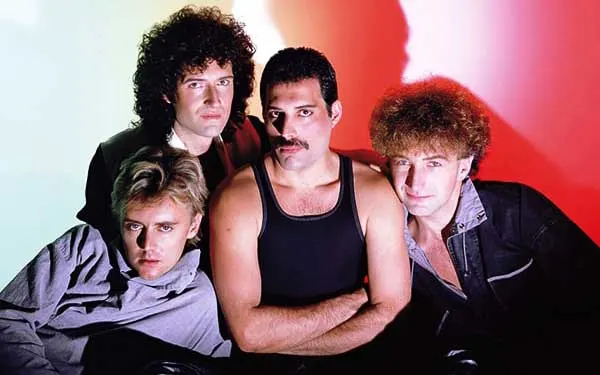 Omitted because, frankly, it is a misrepresentation of the pomp and power of Queen as performers to try and pin their work down to one studio album.
Santana – Supernatural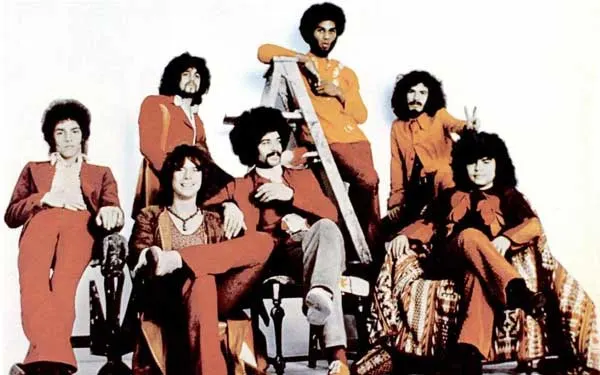 An absolutely huge album that reminded the world that it's never too late to learn new tricks, or to fully appreciate the old ones. Not to mention just what an incredible and versatile musician Carlos and his peers were.
Fleetwood Mac – Rumours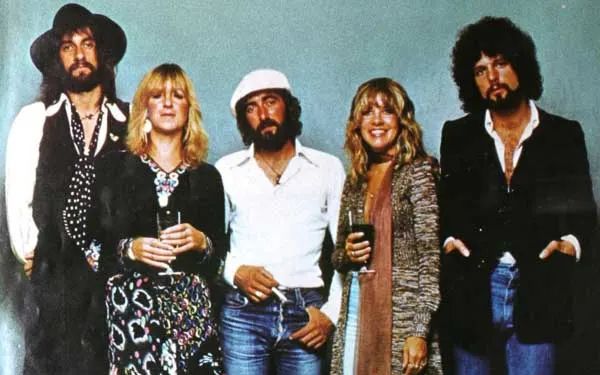 Look, you don't need us to tell you about 'Rumours', but suffice to say, when it comes to Fleetwood Mac, it's safe to assume that whatever you've heard, it's probably true. All of it. And it's all awesome. Still one of the great combinations of pop sensibilities and rock aesthetics and technicality.
Boston – Boston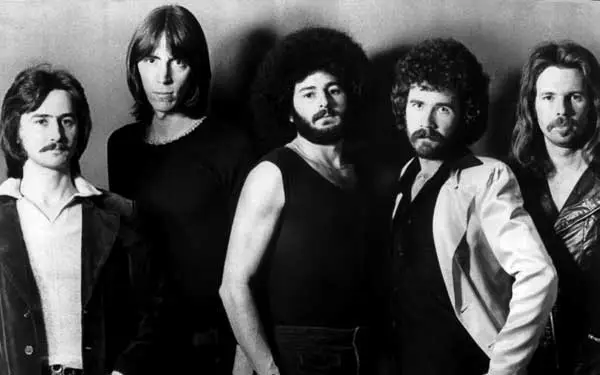 We've all heard the phrase, 'rock and roll dreams come true'. Well, if you've ever found yourself doubting it, this album is all the evidence you need.
Phew.
We know, that was a lot to take in. But don't worry, take a breath. This is the kind of thought exercise that can really take it out of you. But there we have it, our humble contribution to the debate. So tell us, what are the best rock albums of all time? And if you want to continue your journey into rock, what about checking our list of richest rock stars in the world or best rock bands of the 70s? You will find quite a bit of overlap between all those lists.
As always, it's worth reminding you that we love a debate at Ledger Note, after all it's one of the most fun parts of being a music lover, don't you think? So please, get involved and let us know what you think. Or, more to the point, clear your diary and head to your nearest stereo or streaming service, and lay your hands on as many of these absolutely classic albums as you can.
Top 10 Rock Albums of All Time (2023 Update)
This is the table for the top 10 rock albums of all time. It contains the album name, band name and release date.
| Position | Album Name | Band Name | Release Date |
| --- | --- | --- | --- |
| 1 | Dark Side of the Moon | Pink Floyd | March 1973 |
| 2 | Houses of the Holy | Led Zeppelin | March 1973 |
| 3 | Highway to Hell | AC/DC | July 1979 |
| 4 | Black Sabbath | Black Sabbath | February 1970 |
| 5 | Metallica | Metallica | November 1991 |
| 6 | Appetite for Destruction | Guns N' Roses | July 1981 |
| 7 | A Farewell to Kings | Rush | September 1977 |
| 8 | Nevermind | Nirvana | September 1991 |
| 9 | Bat Out of Hell | Meat Loaf | October 1977 |
| 10 | Let It Be | The Beatles | May 1970 |