Most of you likely have never even heard of Chap Hop, let alone realized there's already a feud amongst the two leaders of the rap sub-genre.
This feud is between Professor Elemental and Mr. B the Gentleman Rhymer, already leading to battle tracks and disses in various songs.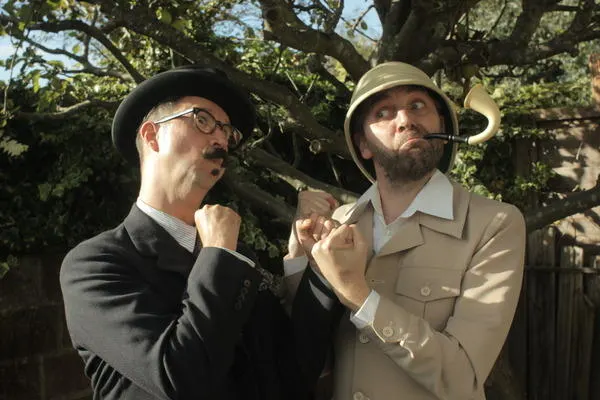 Of course, the beef is satire just like the entire culture and library of work these jolly old beans are pumping out constantly. But that doesn't make it any less intriguing…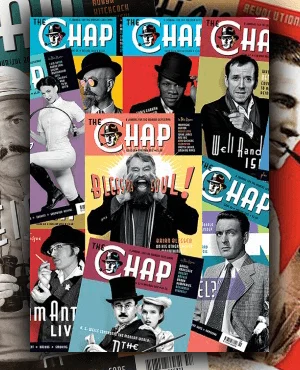 A lot of this seems to center around The Chap, a bi-monthly magazine supporting Chappism since 1999. In true satirical form (much like the Discordian religion group staging faux chaos), they've even staged mock protests against modern art and modern clothing trends.
Chappism: To get an idea of what this entire movement pretends to be about, but really isn't, but is in a joking way, is to read the 10-Point Chap Manifesto.
Let's take a look at the two main guys who are beefing (cross-promoting) with each other…
Professor Elemental
We'll begin with Professor Elemental.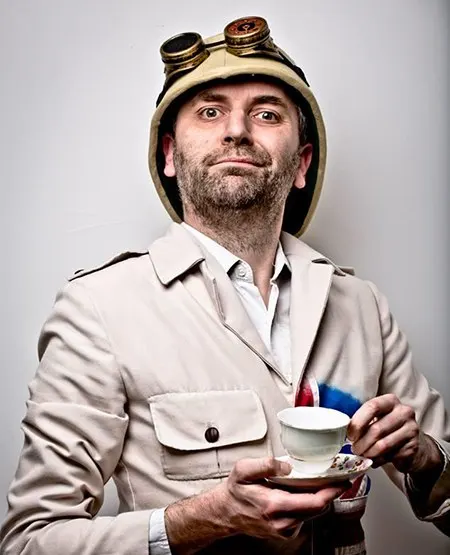 The professor pulls from his steampunk background to evoke the imagery of a Calabash smoking, late-19th century Victorian missionary to Africa. He's pushed out 6 albums at the time of this writing, including titles such as More Tea? and The Father of Invention. Check out two of his videos:
Professor Elemental – I'm British
If you were watching closely, you'll have seen a Mr. B cameo appearance, since they've squashed the beef for the most part on a collaborative track on The Duel from Elemental's The Father of Invention album.
Professor Elemental – Fighting Trousers
But you can't erase the past! This was the first diss track in the feud, with the professor throwing the first punch, lyrically and metaphorically in the video. It didn't go unanswered…
Mr. B the Gentleman Rhymer
Now for Mr. B the Gentleman Rhymer…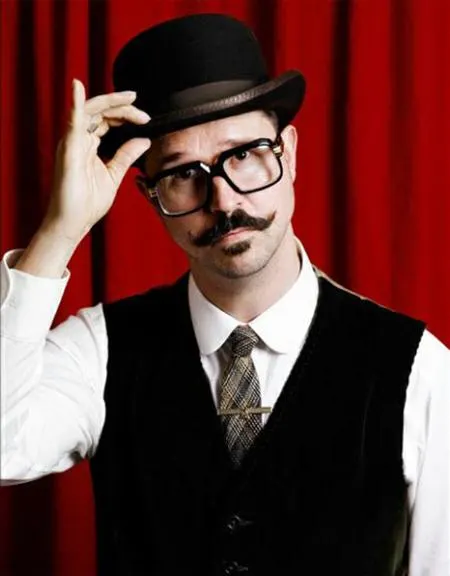 You'll never catch Mr. B without his tweed coat and banjolele or cricket bat. He fashions himself as a sophisticated speaker of the Received Pronunciation having attended the esteemed Sutton Grammar School for Boys.
He's released 5 solo albums and 2 compilations with titles such as Can't Stop, Shan't Stop and O.G. Original Gentleman. Explore these two videos for a good chuckle and a spot of crumpets and tea:
Mr. B the Gentleman Rhymer – Chap-Hop History
The gentleman walks us through the history of hip-hop in chap style, including the Sugar Hill Gang, Run D.M.C., Beastie Boys, Public Enemy, LL Cool J, and even more references, all while rocking the banjolele.
Mr. B the Gentleman Rhymer – Straight Out of Surrey
The gentleman rhymer then takes us on an absurd adventure through his rendition of N.W.A.'s Straight Outta Compton, complete with pipe smoking, cricket, and tea sipping.
Who's Your Preferred Chap Hop Rapper?
I respect Professor Elemental's skill in imagery and rhyme, but I prefer the style of Mr. B more myself. What about you?
If you enjoyed this look at the strange Chap-Hop sub-genre, then don't worry. There are more artists out there for you to explore, such as Poplock Holmes & DJ WattsOn.
Also, take a look through:
…as well and download a couple! I recommend The Father of Invention and The Tweed Album.
Share this with your chap rap loving friends using the social media buttons below!