Get ready to take an emotional rollercoaster. There are some real despicable people out there doing horrible things for selfish reasons, but in the end justice can prevail when given the opportunity.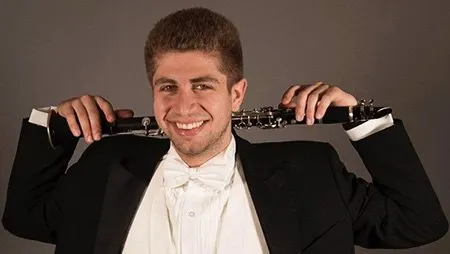 The Context – Mastering the Clarinet
That's how it went down for Eric Abramovitz. From the early age of seven he'd already earned the privilege of studying under Canada's most elite clarinet teachers.
His hard work continued to pay off as he won the first place prize in the Canadian Music Competition six times. He went on to become a soloist with the Orchestre Symphonique de Quebec and the Montreal Symphony Orchestra.
This young man's passion fueled his hard work, where he put in the time and practice to master the clarinet. Now it was time to begin reaping the rewards.
In 2013, Abramovitz began applying for college scholarships as he neared his graduation from high school. Courageously and hopeful, he applied to some of the top music schools of Canada and the United States, including the extremely prestigious Juilliard School in New York.
Now he just had to endure the excruciating but exciting wait for responses.
The First Act – Applying to Colburn Conservatory
The application he was perhaps most excited about was for the Colburn Conservatory of Music in Los Angeles, California. If you can score a full scholarship there for your bachelor's degree, you get hooked up big time.
We're talking full tuition, room and board, and even stipends to cover meals and other living expenses. It's estimated at being worth around $50,000 per year of study, for two years.
The money is nice (real nice), but the true reward for Eric Abramovitz would be the opportunity to study directly under one of the best clarinet teachers on the planet, Yehuda Gilad.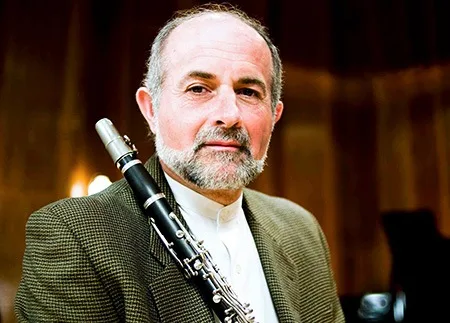 This guy only accepts two students per year because he makes sure you come out the other end far better than you were, giving you tons of personal time and attention.
If he chooses you as a student among the countless applications from students around the globe, it's nearly guaranteed that you'll get an insanely high-paying job with a top-level symphony orchestra as soon as you graduate.
We're talking about the kind of pay that makes the $50,000 a year of scholarships look like a drop in the bucket.
So obviously Abramovitz was eager to learn of his fate with Gilad and the Colburn Conservatory. Things were looking up because he was invited to Los Angeles in 2014 after making it through their exhaustive pre-screening process.
He made the shortlist, flew down with his parents and performed a live audition in front of Yehuda Gilad and other music school faculty members. He nailed the audition and continued waiting for more information… would he make it into the program?
A month or so later, the Colburn Conservatory of Music sent an email to Abramovitz… He had been chosen as one of two students to study under the great Yehuda Gilad, master clarinet player and teacher.
Except there was one problem…
Act 2 – Enter the Girlfriend
Eric Abramovitz was a good six months into his relationship with fellow high school student Jennifer Lee. It was going swimmingly. Within the first month he was already sleeping over and staying at her apartment as if he lived there with her.
They shared in responsibilities, belongings, and trust. He trusted her so much that he let her use his laptop when he wasn't around. He trusted her so much that he not only gave her the administrative password to log into the laptop, but also the password to his email account (never do this!).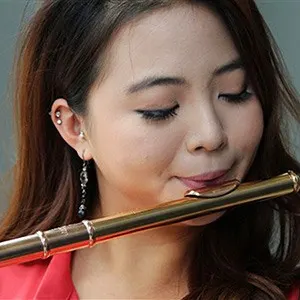 Jennifer Lee wasn't to be trusted as far as you could throw her. Turns out she was monitoring his online activity when he wasn't around.
One day she was doing her usual snooping and found that, despite all the fear and nervousness surrounding his live audition and application, Eric had been accepted to study under Yehuda Gilad and receive the $50,000 per year tuition offer. He would be so thrilled to see this email…
So she deleted the email. Because this would mean he'd move to another country and there might be a risk that they'd break up.
Not only did she delete the email without him ever seeing it, she then crafted an even more insidious plan. First, she responded from Eric's account saying that he had to decline the offer because he'd already accepted a lesser offer from another school.
Then, she went as far as creating a Gmail account posing as Yehuda Gilad in order to craft a separate email telling Eric that he had, in fact, not been accepted to Colburn.
In an attempt to make this scam more believable, but ultimately dropping the first clue to cracking her ruse, she claimed Gilad had secured Abramovitz a scholarship with the University of Southern California (USC) for $5,000 per year.
This was an offer she knew he wolud decline since he had better ones closer to home on the table. Also, the $5,000 per year wouldn't really help him cover the USC tuition of $51,000 for the two years there.
It didn't stop there though. She had to really seal the deal. Abramovitz even eventually was accepted to the Juilliard School in New York. She ruined that for him too. She simply couldn't allow him to leave the city.
The Final Act – The Reveal & Lawsuit
At the end of the day, Abramovitz believed everything that had transpired. He wasn't good enough to attend these prestigious schools or study under the clarinet greats, despite all his earlier success and his masterful final recital before his graduation from McGill University:
Funnily enough, he still ended up leaving Canada and his girlfriend behind (they, not surprisingly, had broken up earlier for other reasons).
He applied directly to the USC and began attending college there on a two-year certificate program, with no scholarship, simply because it provided him access to Yehuda Gilad, even if only incidentally. He ponied up the $51,000 in school loans for this opportunity.
And this is where Jennifer Lee's devious house of cards topples over. Abramovitz had to audition a second time in front of Gilad in order to receive any tutelage beneath him.
It was after the audition that Gilad approached him and asked, "Why did you reject me as your teacher and our scholarship offer?" Obviously nobody rejects Gilad. Abramovitz, confused, asked in return, "Why did you reject me?"
They left it at that but the questions continued as Abramovitz's reputation at the school grew and other students began to inquire.
Abramovitz ultimately forwarded the fake email from Jennifer Lee posting as Gilad to the real Gilad himself, who said not only had he never seen that email but that wasn't his email address.
The game was on. Eric Abramovitz and his friend, over a year later, started trying to gain access to this fake email account, knowing that sabotage was afoot. No underhanded competitor would ever stop him from achieving his goals and dreams.
It was when they asked Google to let them recover the password that they realized the recovery email address and recovery phone number belonged to the ex-girlfriend devil witch Jennifer Lee.
She, being as naive as Abramovitz, had given him access to all of her passwords as well. Even worse, she only ever used one single password across all of her accounts and he was able to log in immediately.
That's when he learned that not only had she refused Colburn on his behalf, but had done so with many other schools including Juilliard.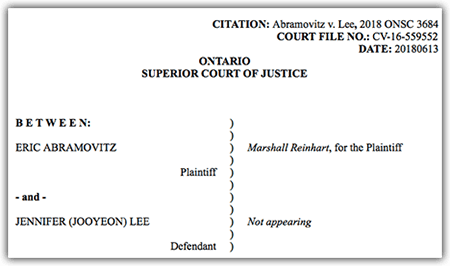 This is when he decided he'd better consult a lawyer and try to recoup on these damages and school loans he had taken out.
The Happy Ending – $350,000 in Damages
Abramovitz lawyered up and sued Jennifer Lee for $300,000, which covered general damages, loss of reputation, loss of educational opportunity, and loss of two years of potential income.
Ontario Superior Court judge David L. Corbett not only quickly ruled in his favor, but added an additional $50,000 on top simply for "Ms. Lee's despicable interference in Mr. Abramovitz's career."
The judge went on record stating how difficult it is to even quantify such a loss as Abramovitz experienced. To put a true value on it would require more speculation than the law permits. He likely missed his "big break."
Abramovitz may have screwed up by only asking for $350,000, but realistically he may never get that much money out of Jennifer Lee anyways. Here's how they came to the number awarded:
$100,000 for two years at Colburn worth $50,000 each.
$50,000 for two years of USC tuition plus $30,000 in living expenses.
$71,500 for two years of lost symphony orchestra salary.
$25,000 for aggravated damages representing personal loss.
$25,000 to cover court costs and legal fees.
This turns up around $350,000 in Canadian dollars, exchanged from United States dollars. It was estimated that, because Abramovitz was already winning competitions at USC and had earned a position in the Santa Barbara Orchestra that he would have had no problem securing a job in an even more prestigious orchestra.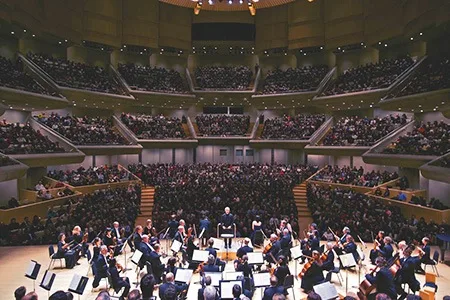 Yehuda Gilad said, "I am very frustrated that a highly talented musician like Eric was the victim of such an unthinkable, immoral act that delayed his progress and advancement as an up-and-coming young musician and delayed his embarking on a most promising career."
Abramovitz knows he'll likely never see that money. Why should Jennifer Lee earn that much money if she'll have to give it away? Much easier for criminals to stay broke than to deal with the repercussions of their actions. The best he has been able to do is block her across all of his social media channels.
Nothing will stop Abramovitz though. He already moved up to the Nashville Symphony Orchestra and has already secured the position of Associate Principal Clarinet of the Toronto Symphony Orchestra.
Jennifer Lee did not respond to the legal claim made against her nor has she even filed a notice of intent to defend herself against these claims. The judge explains that a denial of defense is a legal admittance of the truth of the allegations.
To this day, Lee can't be reached for comments.