History was made today as it was announced that Kendrick Lamar, an intellectual rapper from Compton, California who made his rise through the ranks a reality around 2014, won the first ever Pulitzer Prize awarded to a rapper.
Kendrick Lamar's Pulitzer Prize
As a matter of fact, he's the first musician to win that wasn't a jazz or classical act. The award was offered to him for his work on his extremely well-received album DAMN., his fourth studio album.
Kendrick is known for his intellectual and socially aware lyrics, which ultimately earned him the prize. But among the rap community he's known for his versatility.
If he's rhyming with complex schemes and multisyllabic rhyme patterns, he may rap faster than usual, cramming in more syllables with a larger vocabulary. But at other times, he'll keep it incredibly simple with single syllable rhymes and no internal rhyme schemes.
When he does that, though, his flow will become incredibly interesting, showing his purposeful manipulation of every aspect of the art.
For these reasons, everyone can support the Pulitzer's judging dais for their decision this year.
Kendrick Lamar's Various Accolades
His accolades are many, including becoming Dr. Dre's newest ghost writer, which nobody is supposed to know or talk about although it was blatantly obvious that Eminem took that role on for quite a few years.
Kendrick has, to date, earned 12 Grammy Awards, including Best Rap Song, Best Rap Performance, and Best Rap Album, and nominations for Album of the Year. He has also received two civic honors from the state of California, including a metaphorical key to the city.
Now, we're all well aware that many of these awards are shams. Barack Obama's Nobel Peace Prize was a complete fraud, awarded before he'd done anything significant in politics.
The Hollywood awards all go to "prize bait" movies made for that sole purpose, whichever push the progressive social agendas the furthest. They'll often award specific celebrities just to make sure they're in the crowd for the TV ratings draw.
Even the Grammy's have jumped the shark, often going to the same artists year after year no matter how mediocre the albums are, and avoiding skillful and better but risqué options.
DAMN. is a Worthy Recipient
Having said all that, Kendrick Lamar is a worthy recipient. DAMN. the album didn't impress me as much as his previous effort To Pimp a Butterfly, but I know it reached and touched a lot of people.
I did feel it upped the ante with the instrumentals, breaking into newer and more interesting territory.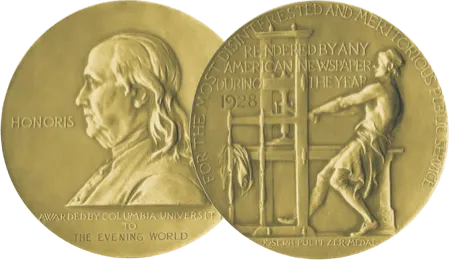 This sets a nice precedent, honoring and respecting the lyrical acumen of some of the better rhymers out there. Of course there are countless underground artists that have long deserved such an award (I'm thinking of guys like Sage Francis, for instance).
Hopefully there can be some recognition for them in the future, considering these awards should be offered regarding their content and not filtered by the amount of sales they bring in.
Congratulations to Kendrick Lamar for making history for himself, the entire rap industry, and the music industry as a whole. It's a great step forward in being able to regard some rappers as real artists in the midst of all of the absolute trash in the pop music market out there.
He's well on his way to making an appearance on our list of the top 10 richest rappers in the world.