Once upon a time in 1985, a bunch of wives with nothing to do but crave power created what was known as the Parents Music Resource Center (PMRC). Take a look at this line-up and see if it even remotely feels legit to you:
Tipper Gore, wife of Senator & Vice President Al Gore
Susan Baker, wife of Treasury Secretary James Baker
Pam Howar, wife of Washington D.C. Realtor Raymond Howar
Sally Nevius, wife of Washington City Council Chairman John Nevius
Seemslegit.jpg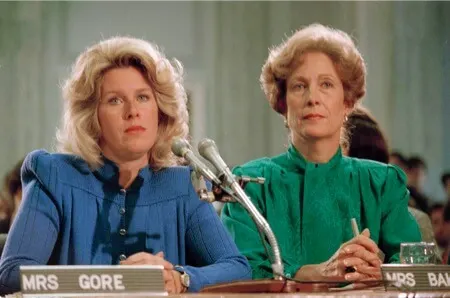 The Reality: H.R. 2911 – "The Blank Tape Tax"
Our government is dirty. Just recently, although the CISA bill had been defeated in various forms before, it was just "passed." It basically says "The NSA can demand your information from the ISP's, Social Networks, Torrent Sites, Search Engines, etc., and although that's the government breaking the law and forcing private corporations to break the law, we grant them immunity."
The reason I say "passed" in quotation marks is that they snuck it in as a footnote in a NASA budget bill. They strong-armed everyone and tried to play sneaky, and take a wild guess who lobbied (aka bribed) for this to happen? Hollywood and the Record Label Industry.
It's not the first time they've pulled this kind of stunt. The record labels were all in a tizzy when blank cassette tapes were flying off the shelf, because they felt it meant that people must be bootlegging music.
They probably were. I personally remember when CD prices went from about $8.99 to $10.99 up to $12.99 and finally $18.99 or more. I also remember getting a check in the mail for the class action lawsuit the big music labels got hit with for falsely inflating the price of CD's. It's the same story again and again.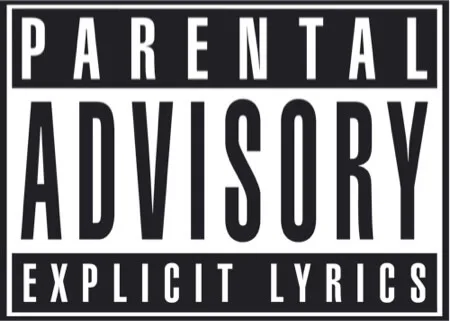 The Heist: The Parental Advisory Sticker
Here's how it went down: The industry was pumping out garbage pop. Quality was getting worse and prices were getting higher (just like is happening with movies right now). The big distribution and marketing labels were taking a financial hit, but they weren't about to take responsibility for producing crap music, so they blamed it on "blank media."
Their argument was that the availability of blank cassette tapes led to bootlegging and a loss of income for record labels.
They made a big stink and nobody cared because it was their own fault. So what did they do instead? They tried to turn it into a morality issue, and to really up the ante they focused it on the children. Think of the children!
The game was played like this:
Kids hear naughty stuff in music.
That's evil and to prove you're not evil you'll support censorship.
This is all actually a loaded argument and the true mission is to pass The Blank Tape Tax as a footnote to this morality crusade that is a gambit that can't be denied.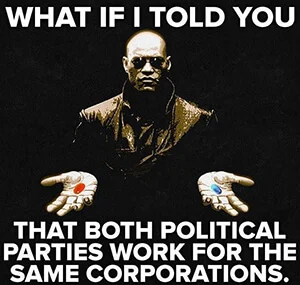 When you boil it down…
The Blank Tape Tax was nothing more than a way for the record labels to legally steal a percentage of blank media manufacturer's income, under the guise of caring about children.
Guess what? It worked. Of course it did. When you're the rule maker, you make the rules.
The PMRC Senate Hearing
The TL;DR Version:
The bill passed, 19 record companies "decided to agree" (as if this wasn't their doing) to put parental advisory stickers on certain albums deemed necessary by the PMRC themselves.
So now, the record labels got what they wanted and thanked the PMRC by giving them the power to push an agenda and exact revenge on the people who spoke out against them.
Opposing Witnesses
Case in point:
John Denver
John Denver, the cleanest, most-family oriented nice guy on the planet, spoke at the hearing saying that he was:
"strongly opposed to censorship of any kind in our society or anywhere else in the world."
What did the PMRC do later? Purposefully misinterpret his song "Rocky Mountain High," which is about sitting on top of the Rocky Mountains at a campfire and thinking about how awesome life is. They decided it was about getting high on dat bomb sticky icky.
Frank Zappa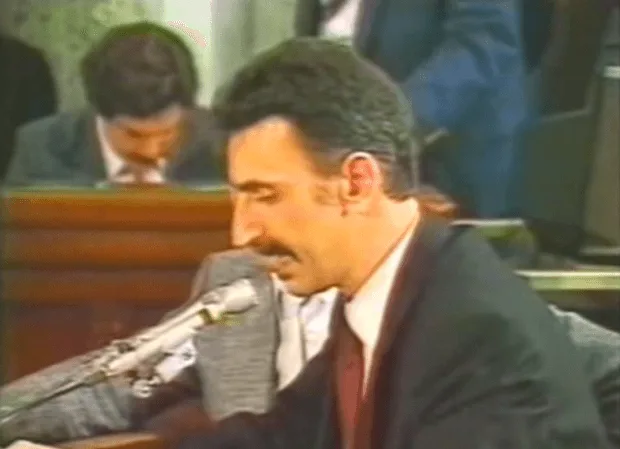 They stuck it to Frank Zappa worst of all. He stated at the hearing:
"the PMRC proposal is an ill-conceived piece of nonsense which fails to deliver any real benefits to children, infringes the civil liberties of people who are not children, and promises to keep the courts busy for years dealing with the interpretation and enforcement problems inherent in the proposal's design.

The major record labels need to have H.R. 2911 whiz through a few committees before anybody smells a rat. One of them is chaired by Senator Thurmond. Is it a coincidence that Mrs. Thurmond is affiliated with the PMRC?"
He flat out called out the nonsense and the conspiracy. They stuck it to him good. His album "Jazz From Hell" was a completely instrumental MIDI album. There's zero lyrics to be offended by. Too bad! Parental Advisory Sticker!
Dee Snider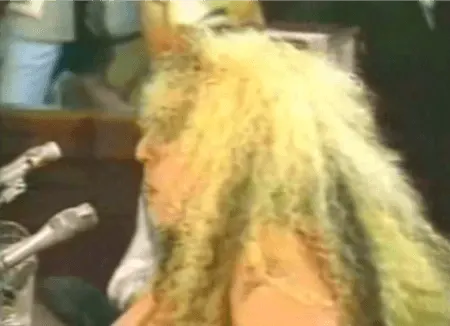 Well… Dee Snider spoke and made some good points (lol). Some of his songs with Twisted Sister were being misinterpreted as extremely sadomasochistic and violent. Because these songs didn't actually represent these values, it showed that these visions actually existed only in the mind of Tipper Gore and the PMRC. They were projecting their own perversions. He made good points, but c'mon bro… I saw Strangeland (great movie, by the way).
The Damage & Reward: Parental Advisory Sticker
So why was slapping Parental Advisory Stickers on the fellows above a big blow against them? Because, even to this day, a ton of stores won't carry albums that feature the sticker. Some of the biggest stores of the time that hopped on board of the morality gambit was Walmart, Sears, J.C. Penney, Fred Meyer, and more.
Now those artists are taking a hit to their income. You'd think correctly that that's also a hit to the record label's income too, but it's miniscule. And I'm sure power hungry freaks would rather have revenge.
This crap got so out of hand that the government eventually had to pass the Audio Home Recording Act in 1992, which defended the people by saying it was legal to create non-commercial copies of your own albums you paid for. This had to be done to stop the money grubbing lawsuits, but don't think it was innocent.
It was used to expand the definition of "blank media" to include compact discs because technology was changing. More dirty corruption, basically, stealing from manufacturers and passing it back to the record labels as thanks for lobbying and putting money in politician's pockets. It wasn't even just CD's though, it was even CD burners!
The game never stopped though. In 1998, the Digital Millennium Copyright Act went into effect. It allowed record labels (among others like Hollywood and P.C. Gaming Developers) to include all types of files in their media to "protect" their intellectual property, and made it illegal to circumvent it. Of course, these companies immediately started putting viruses and crap into the media to create backdoors into your computer or even brick it if they think you've circumvented their virus.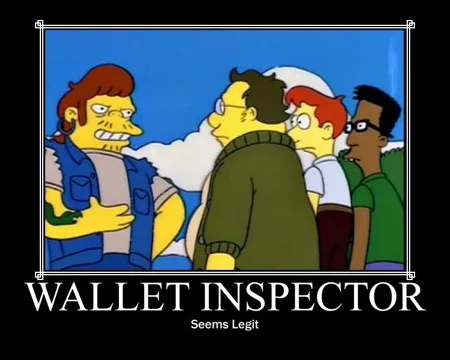 As you can see, even up till 2015 the media giants are still paying off politicians to sneak their bills as attachments and footnotes into other unrelated bills to get them to pass.
They don't care about the music or they wouldn't pump out pop trash.
What's even worse is, they happily slap this sticker on albums and then market sexual and violent music directly to teenagers. The very same people against this behavior are marketing their products directly to those they claim to protect. Seems Legit.
I don't suspect we'll ever stop this nonsense, but we can at least spread the word and make people aware. Please do your part by using the social sharing buttons below. One click and you've tweeted or shared it with your circle! Thanks for supporting the REAL music industry.