When recording, the wisdom of the ages always says to record in the most dry and controlled acoustic environment possible.  Then let the rest be done in post-processing.
But the masters of mixing aren't afraid to commit to tape right then and there, and that's exactly what Led Zeppelin did on When the Levee Breaks.
And I'm not even talking about compressors, equalizers, or reverb plates.  Listen to these drums on the track.  They come in isolated and you can really hear the muddy, low-end mush and the reverb tail.  And yet it's perfection:
Click Here to Stream the Rest of the Album: Led Zeppelin IV
The way it all went down is that Led Zeppelin were recording at Headley Grange, a poorhouse in Hampshire, England, which had been converted into a recording and rehearsal space for a lot of the bands in that area, such as Genesis, Fleetwood Mac, and more.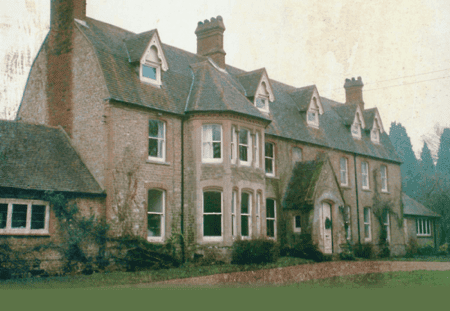 It was December 1970 and the band was frustrated at the recording of this future hit that they produced at Island Studios.  They knew they were on to something with this remake and wanted it perfect.  That's when recording engineer Andy Johns, who was always listening with his hypersensitive ears, noticed the amazing acoustics of a certain staircase, of all things.
In his excitement, he quickly grabbed John Bonham, the drummer of the band, and set him and his brand new Ludwig drum kit up at the bottom of the stairs.  He then ran to the top, grabbed some cables, and set up two Beyerdynamic M160's (pricey!) in a stereo pair on the second floor landing.
Jimmy Page discussed this interesting development:
"We were playing in one room in a house with a recording truck, and a drum kit was duly set up in the main hallway, which is a three storey hall with a staircase going up on the inside of it. And when John Bonham went out to play the kit in the hall, I went "Oh, wait a minute, we gotta do this!" Curiously enough, that's just a stereo mic that's up the stairs on the second floor of this building, and that was his natural balance."
The only signal processing done on the drums was compression and an added echo just for ear candy.  The rest was the 100% natural acoustics of the stairwell.  Zero acoustic treatment was used on the drums, which is amazing to anyone in the industry who's struggled with problems like standing waves, room nodes, and flutter echoes while recording.
The song was a hit in 1929 and again made a hit by Zeppelin in 1971, largely due to the ingenuity of Andy Johns, employed in capturing the raw sound of the drums, using backwards echoes on the harmonica, and time-stretching the guitar.  Sound design doesn't get any cooler than that!  Sometimes, not following the accepted advice for mixing with reverb can pay off!