It can be incredibly frustrating when you want to watch a film about music but can only find the same old titles. There are so many "decent" music movies out there that the great ones can get lost in all of the noise.
So we're presenting you with the top 10, six runners-up, and a bunch of honorable mentions. You'll undoubtedly find something new to watch here.
But don't expect to find any of the best music documentaries or best musicals; we have separate lists for those. This is specifically for the best movies about music that contain real actors and storylines. Let's do this…
#10 – The Doors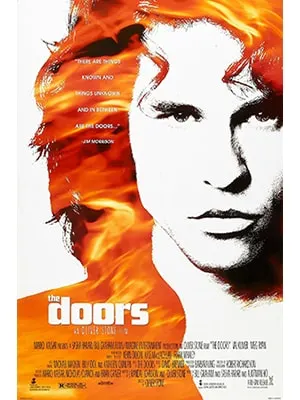 STARRING VAL KILMER & MEG RYAN (IMDb – 7.2)
The Doors was directed by Oliver Stone and released in 1991 to mixed reviews. As time has gone by, those critics who panned the film are probably regretting doing so. I still remember the scene in which keyboardist Ray Manzarek can't relax on the beach until he has a breakthrough on the melody he'd been racking his brain over. That's how it is for me. All work and no play!
Brian De Palma, William Friedkin, and Martin Scorsese all toyed with the idea of making this film, but the band strictly wanted Oliver Stone to do it after seeing his success with Platoon. It would endure nearly a decade of development hell while huge actors were courted to play Morrison. Val Kilmer ended up being the perfect choice.
Trivia: The bandmates and family of Jim Morrison were unhappy with the film, saying its depiction of him was inaccurate and damaging. It only made $34 million globally but cost $38 million. It's since broken even, now that it's a cult film with a huge following. If you pay attention you'll notice Billy Idol makes an appearance.
#9 – Rocketman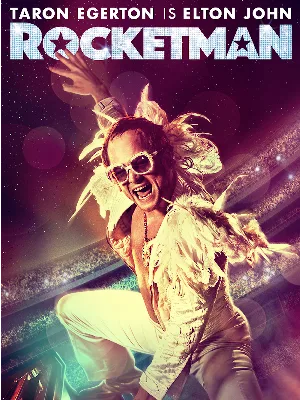 STARRING TARON EGERTON & JAMIE BELL (IMDb – 7.3)
Rocketman is a 2019 biographical film based on the incredible life and career of musician Sir Elton John. It depicts the rise to fame of young Reginald Kenneth Dwight, from his early years in Middlesex county near London, and becoming a musical prodigy at the Royal Academy of Music through his collaboration with Bernie Taupin. The movie doesn't avoid any difficult topics like the singer's heavy consumption of alcohol, prescription pills and drugs.
The film made $195 million worldwide with a budget of only $40 million. It was received well both critically and commercially and won many awards for the acting and musical score.

Trivia: Elton John first tried to produce a movie based on his life in 2001 starring Justin Timberlake. Tom Hardy was considered for the lead before it eventually went to Taron Egerton.
#8 – Hustle & Flow
STARRING TERRENCE HOWARD & ANTHONY ANDERSON (IMDb – 7.3)
Directed by Craig Brewer, Hustle & Flow came out in 2005 and was billed as a drama. It sports a great cast, which includes Taraji P. Henson, Ludacris, Isaac Hayes, Haystack, Juicy J, and so many more actors and rappers. It was received well, earning numerous nominations and awards, including a Best Original Song Oscar.
The scenes in which the crew create a song from scratch, including the beat production, are absolutely awesome. The entire movie is great, but if you're a musician or have dreams of one day becoming one, those songwriting scenes are priceless.
Trivia: Terrence Howard turned down the role of DJay at first because he didn't want to be typecast, but eventually accepted. Major studios and financiers rejected the film, so John Singleton backed it himself.
#7 – Love & Mercy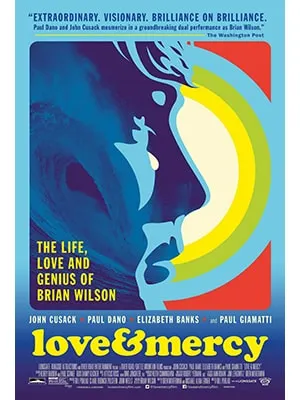 STARRING JOHN CUSACK, PAUL DANO & ELIZABETH BANKS (IMDb – 7.4)
Directed by Bill Pohlad, Love & Mercy was released in 2014 and introduced a new generation to the story of the Beach Boys and the genius of Brian Wilson. The film bounces back and forth in time between the 1960s, when the Beach Boys were recording the ground-breaking Pet Sounds album, and the 1980s, when Brian Wilson began struggling with mental illness.
Brian Wilson has called the movie "very factual." It was nominated for two Golden Globes, including Best Original Song. This was another one critics loved though it didn't receive a widespread release initially.
Trivia: The movie is named after Brian Wilson's 1988 single of the same name. A 1990s biopic was planned with Jeff Bridges as Wilson. The original script was titled Heroes & Villains. The credits roll while Wilson plays the titular song live.
#6 – A Star Is Born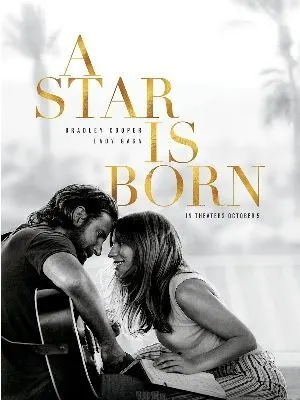 STARRING BRADLEY COOPER & LADY GAGA (IMDb – 7.6)
A Star Is Born is a 2018 romantic music-drama directed by Bradley Cooper. Bradley Cooper also plays the lead role alongside Lady Gaga. The film tells the story of seasoned yet troubled musician Jackson Maine who is struggling with alcohol and drug addiction. He meets struggling singer Ally, who has almost given up on finding success as a singer until Jackson coaxes her with opportunities.
The film received wide critical and commercial success and grossed over $435 million worldwide. It received many nominations for the acting performances and its screenplay. The soundtrack of the film sold over six million copies and received multiple Grammy nominations.
Trivia: Cooper originally just wanted to direct the film; however, the production studio convinced him to take on the lead role. Robert De Niro and John Travolta were both considered to play Lorenzo (Lady Gaga's father) in the film.
#5 – Walk the Line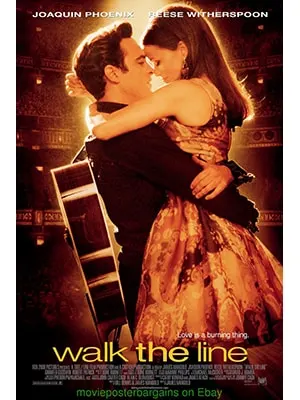 STARRING JOAQUIN PHOENIX & REESE WITHERSPOON (IMDb – 7.8)
Director James Mangold's 2005 romantic drama Walk the Line tells the story of country music legend Johnny Cash. What's really enjoyable about this one beyond the rise to stardom and the romance is the insight you gain into what it's like to hit the big time before you've fully realized it: hanging out with the top stars, driving fancy cars, getting backstage to mega-star concerts.
Both stars won Oscars for their performances, and the film itself scooped up tons of accolades from the BAFTA Awards, Golden Globe Awards, and Academy Awards. Joaquin Phoenix even re-recorded Cash's songs for the film, singing and playing them. This was a huge hit, and appreciated by Cash fans and non-fans alike.
Trivia: Big film companies resisted making Walk the Line for almost a decade. It turned out to be the highest-grossing music biopic of all time until Straight Outta Compton came out 10 years later.
#4 – Almost Famous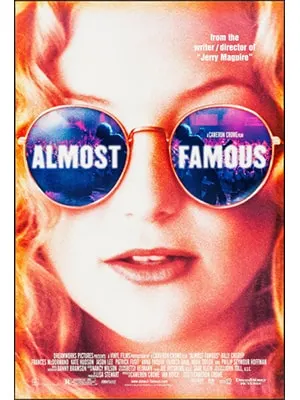 STARRING: PATRICK FUGIT, BILLY CRUDUP & kate hudson (IMDb – 7.9)
Almost Famous has a star-studded cast that includes more actors that also includes Frances McDormand, Zooey Deschanel, Anna Paquin, Philip Seymour Hoffman, Jimmy Fallon, Jason Lee, Jay Baruchel, Rainn Wilson, and so many more. It's a comedy-drama written and directed by Cameron Crowe and released in 2000.
It's about Cameron Crowe's time as a teenage Rolling Stone journalist, who shadows a 1970s rock band on tour. Crowe actually did this with the Allman Brothers, Led Zeppelin, the Eagles, and Lynyrd Skynyrd. The film won a Grammy Award for Best Compilation Soundtrack. It's pretty darn fun.
Trivia: The band in the film is a fake called Stillwater, but during the creation of the movie, a real band named Stillwater signed to Capricorn Records, so the production had to obtain permission to continue. Despite its critical acclaim, the movie actually lost almost $10 million.
#3 – The Blues Brothers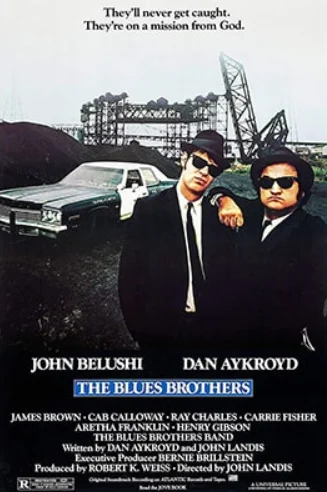 STARRING JOHN BELUSHI & DAN AYKROYD (IMDb – 7.9)
This 1980 comedy movie directed by John Landis stars some of the best singers of all time: James Brown, Ray Charles, Aretha Franklin, and more. It suffered from numerous delays caused by incompetent writers and degenerate actors, making it one of the most expensive comedies ever.
This movie is about two paroled convicts on a "mission from God" to save the orphanage that raised them. To do it, they reform their R&B band. This is the quintessential "getting the band back together" movie, which leads them on a series of adventures culminating in the big moment.
Trivia: The movie was such a financial success despite its huge budget that a sequel was made 18 years later, which was a huge bomb. The movie held the record for the most cars destroyed in a film until its own sequel took the record. The soundtrack is the second album from the Blues Brothers band.
#2 – This is Spinal Tap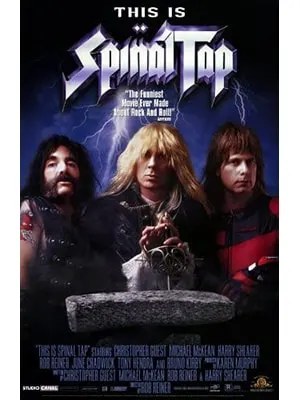 STARRING CHRISTOPHER GUEST & MICHAEL MCKEAN (IMDb – 7.9)
This is Spinal Tap is a mockumentary co-written and directed by Rob Reiner in 1984. While it's making a mockery of the gargantuan rock-star ego, you feel it's still pretty accurate. You get to see musicians and managers alike complain about tiny things on riders, the mechanics of big concerts, and other nonsense.
Spinal Tap are a fake British rock band, but they recorded a full album's worth of material and performed it live, with hits such as "Tonight I'm Gonna Rock You Tonight" and "Gimme Some Money". It's one of the best films of 1984 and all of the critics loved it. Big rock stars loved it too.
Trivia: The Library of Congress has preserved this movie in the National Film Registry as culturally, historically, or aesthetically significant. Almost all of the dialogue is improvised as there was no script, just scene outlines. Rock bands that take themselves too seriously are called "Spinal Tap" nowadays.
#1 – Amadeus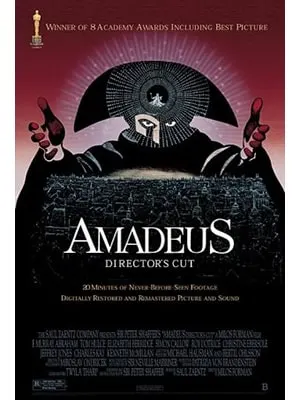 STARRING: F. MURRAY ABRAHAM & TOM HULCE (IMDb – 8.4)
Amadeus came out in 1984 and is a period piece directed by Milos Forman. Originally a stage play, it tells the story of Wolfgang Amadeus Mozart in 18th-century Vienna, Austria. It was a box office hit and is considered one of the best films of all time. It was nominated for 53 awards and won 40 of them!
The movie is described as "Fantasia on the theme of Mozart and Salieri," between whom the movie documents a feud at the court of Emperor Joseph II. Mark Hamill played Mozart onstage and almost had the role for the film but the director was afraid the fans would just see Luke Skywalker. It was shot on scene in Prague and Kromeriz.
Trivia: This is another movie the Library of Congress added to the National Film Registry for preservation. The movie is rated PG, though an extended version with 20 minutes of extra footage was later released, which earned an R-rating.
Runners-Up:
We couldn't really stop at just the top 10 movies about music or we'd be leaving out others that are worth your time. So here are six more for you to consider:
8 Mile
STARRING EMINEM, BRITTANY MURPHY & MEKHI PHIFER
The 2002 film 8 Mile, directed by Curtis Hanson came out to a great reception and it deserves it. It follows B-Rabbit as he navigates life in Detroit while trying to gain footing in the rap game as a white guy. It centers upon his life and that of his crew in general, with the main events being underground rap battles. B-Rabbit is easily the best but has to overcome fear and anxiety while onstage to prove it.
If you're a fan of Detroit and West Coast rap, you'll see a lot of famous rappers as battle rappers and other roles. The most surprising part of all of it is how absolutely convincing Eminem is.
Trivia: This movie made so much money compared to others on this list — just under $243 million worldwide. Even the soundtrack topped the Billboard charts and is considered one of the best movie soundtracks of all time. The movie features rappers such as Proof, Xzibit, Obie Trice, and many more lesser-known Detroit artists.
Bird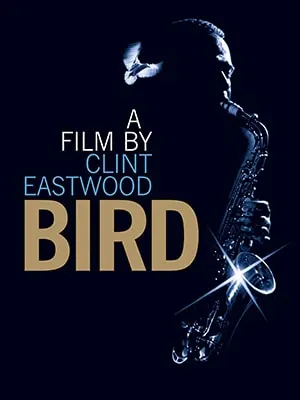 Starring Forest Whitaker & Diane Venora
Bird, directed by Clint Eastwood, is a 1988 film about jazz saxophonist Charlie Parker, whose nickname was Bird. The movie jumps around the timeline of Parker's life with a series of montages showing him as a youth, at age 34 (his age at passing), and all in between, masterfully acted by Forest Whitaker.
A lot of it is about his relationships with his wife, Dizzy Gillespie, and Red Rodney (the latter two being great Bebop trumpet players). All of Parker's music was recorded in mono so they hired session musicians to replay the songs, isolating and re-using Parker's solos.
Trivia: The movie was originally thought up in the 1970s but kept in the vaults by Columbia Pictures. Charlie Parker was going to be played by comedian Richard Pryor but he lost interest over time. It was filmed in 52 days for $14.4 million, but only made $2.2 million back.
Straight Outta Compton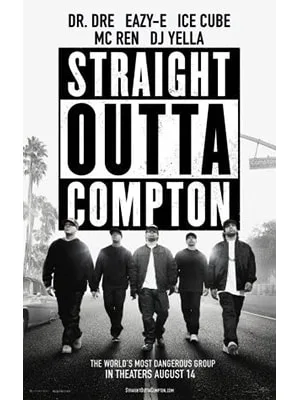 Starring: O'Shea Jackson Jr. & Corey Hawkins
To say 2015's Straight Outta Compton only features the two actors above would be silly since N.W.A. had five members. It's the story of the rap group that launched the careers of members like Dr. Dre and Ice Cube. The real members were actually involved in the movie as producers and creative consultants.
This movie made $201 million on a cost of $50 million! Some members of the group were dissatisfied with how their contributions were minimized or ignored altogether. There were a lot of controversies, reactions, and lawsuits surrounding the film and filming, but it nevertheless won a ton of accolades and earned lots of money.
Trivia: The success of this movie led to the quick release of a long-awaited third Dr. Dre album called Compton, which was released to great acclaim. Dr. Dre sold his Beats headphones company to Apple in 2014 and is now one of the richest rappers and richest musicians in the world.
A Mighty Wind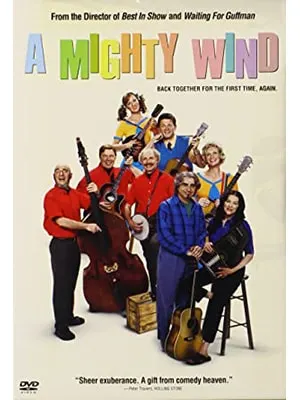 Starring Bob Balaban & Christopher Guest
A Mighty Wind came out in 2003 and is about a folk-music reunion concert, for which three bands get back together for a live TV performance. It was directed by and stars Christopher Guest, as well as Jane Lynch and Catherine O'Hara. It resembles This is Spinal Tap — both featured Guest, among others — but substitutes folk for heavy metal.
There are some great scenes, such as one in which a band opens with a song another band intended to play, and another in which a band member goes missing minutes before they're meant to be onstage. To promote the movie they even had a seven-city tour featuring the three bands: the Folksmen, the New Main Street Singers, and Mitch & Mickey.
Trivia: The bands have made other appearances before and after this movie, including the Folksmen opening up for Spinal Tap (same members!) on tour. All of the music in the film was written and performed by the cast and the director's longtime musical collaborator C.J. Vanston.
Ray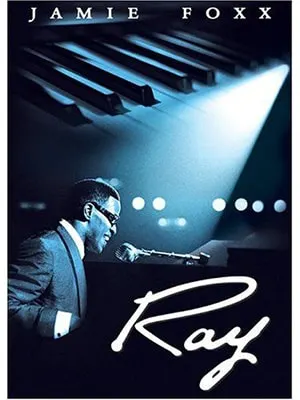 Starring: Jamie Foxx & Kerry Washington
Ray is a biographical music movie about the life of blind R&B pianist Ray Charles. It was released in 2004 to huge success and was written, produced, and directed by Taylor Hackford. Jamie Foxx won an Oscar for Best Actor, as well as from all four other major awards groups, making him only the second actor ever to do so. That's how you know this is a good movie.
Ray Charles was given a Braille copy of the script and allowed to object to a scene that showed him resisting taking up the piano, which isn't how it happened, as well as one more scene I won't mention. The credits do say some of it is fictionalized and dramatized, though.
Trivia: Ray Charles passed away months before the release of the movie, sadly never getting to see it. Ray Charles went blind at age seven due to glaucoma. The movie was financed entirely by Philip Anschutz with a budget of $40 million. It brought in $125 million for a huge profit.
Selena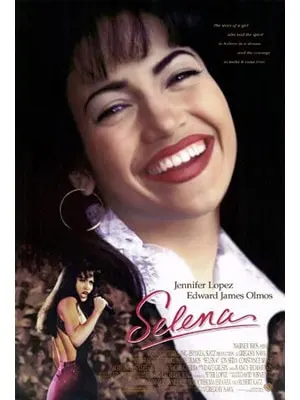 Starring: Jennifer Lopez & Edward James Olmos
Selena is a 1997 biographical music movie about the life, success, and passing of the singer Selena, as portrayed by Jennifer Lopez. Directed and written by Gregory Nava, the film covers everything, including the moment Selena's life is taken at age 23 by the president of her fan club. Even with such an ending, this is a beautiful film that's a fun ride.
Over 21,000 people auditioned for the role of Selena, making it the second-largest audition ever (with Scarlett O'Hara from Gone With the Wind being the first). Salma Hayek turned down the role, saying it was "too soon" to create the film. Even the soundtrack of Selena songs did well for not being new material.
Trivia: Some scenes were almost left out of the script, in order to try to have a broader reach and keep a lighter rating. For other scenes, Selena's family couldn't agree on how certain events transpired. The movie is the 15th- highest-grossing musical biopic of all time.
Honorable Mentions for the Best Movies About Music
We felt that the addition of this one section would allow us to cover all of the best music movies you need to know about. If you want more, you can certainly find them but they won't necessarily be worth your time. These, however, all offer something of value.
Lady Sings the Blues is a 1972 biopic based on the life and career of jazz singer Billie Holiday.
Bound for Glory is a 1976 biopic based on the largely fictionalized autobiography of the same name written by Woody Guthrie. It won the Academy Award for Best Cinematography.
Coal Miner's Daughter was a smash hit in 1980 and tells the life story of country music singer Loretta Lynn.
Sid and Nancy is a 1986 film about the life of Sid Vicious and his girlfriend Nancy Spungen. It failed to make money but everyone who saw it loved it, and it's now a cult classic.
La Bamba is a fantastic 1987 movie about the life and musical career of Ritchie Valens. It's so good it's also in the National Film Registry for preservation.
What's Love Got to Do With It is a 1993 movie about the life of Tina Turner. It's an emotional roller-coaster focusing on Turner's tumultuous relationship with Ike Turner.
Hedwig and the Angry Inch is a 2001 box office bomb that some people really like. It's a bit weird, but won plenty of awards and has a cult following. It's about someone stealing their mentor's music and becoming famous, in a comedy-drama setting.
I'm Not There is a 2007 movie about the life and music of Bob Dylan. It's considered one of the best of that year, with several actors taking on the part of the music troubadour.
The Runaways is a 2010 independent film about the formation and ultimate breakup of real 1970s rock band the Runaways.
Whiplash is a 2014 movie directed by Damien Chazelle about a talented young jazz drummer and his cold-hearted professor.
CODA is a 2021 award-winning movie depicting the life of an aspiring singer living with deaf family members.
There's no way you watch everything in this list, especially our top 10, and not come away with some new favorite movies. These are the best movies about music and straying beyond these can be done with a lessening amount of satisfaction for the most die-hard fans, but not recommended if you haven't seen these first.
Top 10 Best Movies About Music (2023 Update)
This is the table for the top 10 best movies about music. It contains their names and release year.
| Position | Movies | Director | Release Year | IMDb Ratings |
| --- | --- | --- | --- | --- |
| 1 | Amadeus | Milos Forman | 1984 | 8.4 |
| 2 | This Is Spinal Trap | Rob Reiner | 1984 | 7.9 |
| 3 | The Blue Brothers | John Landis | 1980 | 7.9 |
| 4 | Almost Famous | Cameron Crowe | 2000 | 7.9 |
| 5 | Walk The Line | James Mangold | 2005 | 7.8 |
| 6 | A Star Is Born | Bradley Cooper | 2018 | 7.6 |
| 7 | Love & Mercy | Bill Pohlad | 2014 | 7.4 |
| 8 | Hustle & Flow | Craig Brewer | 2005 | 7.3 |
| 9 | Rocketman | Dexter Fletcher | 2019 | 7.3 |
| 10 | The Doors | Oliver Stone | 1991 | 7.2 |