Nothing soothes the soul like the warm tone of the best classical guitar commanded by its masterful player. Access to an instrument of this caliber has been rare and expensive, but now there are plenty of budget and middle-tier options that perform just as well. Here, we look at them all and offer a bit of advice for the newer player in terms of what to expect…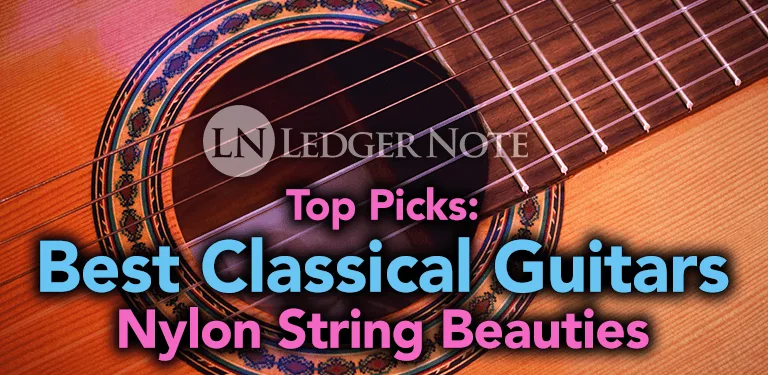 Each image and text link leads to Amazon.com where you can read additional user reviews, find specific technical detail listings, see additional body sizes, and make your purchase.
For anyone who truly appreciates guitars, that's good news because a classical generates some of the most beautiful tones you'll find on any instrument ever. We have done the hard work for you and come up with what we believe are the best guitars for each budget. Dive into our review and find the best match for you!
Need more information in order to better understand your needs and navigate the vast guitar world? We have got you covered! Visit of FAQs section
Included in this guide:
The C40II is a great all-around guitar for the money. It is designed for beginners whether you are completely new to this world or have already started learning, this might just be the perfect introductory model for you. More seasoned players might need something a little on the higher end, but guitarists of all skill levels have something to like about it.
The C40II is a full-size classical guitar with a compact body which will prove very comfortable. If you're used to playing a ¾ scale it might feel a bit awkward at first but once get used to it, you shouldn't have any problems.
The C40II is the baby sister of the now discontinued C40. It has inherited all the features of its big sister with a slight difference in the materials used, making it a more durable and comfortable travel companion. The tonewoods work very well together to give a pleasant and bright sound.
If you are eager to learn more we have a detailed Yamaha C40II review
Specs:
Full scale classical guitar
Color: natural
Materials: spruce (top), meranti (back), meranti (sides)
Neck type and material: classical in Nato wood
Fretboard material: Rosewood
Strings: six (nylon)
Pros:
Nut width lets you play with traditional fingerstyle techniques
Player port app is a useful tool for any player, especially beginners
Cons:
Veteran players might find build quality not good enough
No electronics, so an aftermarket pickup is required to amplify it
The Cordoba C5 is a handmade, lightweight and full-size acoustic guitar. It may be within Cordoba's most affordable guitars, but it surely is a great buy at such price point. The overall playability may not be up to the standard of more expensive models, but still decent enough to be a good choice for very serious students or even professionals that want to have a traditional classical instrument.
It's built-in true Spanish-style and with solid Canadian cedar top offering great resonance, balance and a rich, focused sound. The glossy finish donates a polished, high-end feeling.
Specs:
Scale Length: 648mm | 25.5 inches
Color: natural
Body materials: Canadian cedar (top), mahogany (back), mahogany (sides)
Neck type and material: traditional style mahogany neck
Fretboard material: rosewood
Strings: six (nylon)
Pros:
Great buy at this price point
Good quality materials
Cons:
Most advanced players will want something more high quality
If you are looking for a durable and versatile guitar look no further than the CGX122MCC from Yamaha.
It boasts a preamp system allowing it to be both an acoustic and an electric guitar. The ART 2-Way System 61 preamp and the built-in tuners are of decent quality given the affordable price-tag. They are able to capture and reproduce both the tone and the dynamics of nylon strings fairly well. The guitar achieves a beautiful acoustic sound when unplugged as well as when plugged. In terms of materials, there are different variations out there: cedar top for a warmer, more mellow sound and an overall softer top. Spruce top will make for a brighter, more responsive and vibrant sound (think flamenco) and a true hardwood. Overall, we would recommend this guitar to an intermediate player on a budget who cannot afford two different guitars but want to have fun and experiment in both the acoustic and electric worlds.
Specs:
Scale Length: 648mm | 25.5 inches
Color: natural
Body materials: cedar (top), nato (back), nato(sides)
Neck type and material: nato wood
Fretboard material: rosewood
Strings: six (nylon)
Pros:
Versatile guitar with possibility of being acoustic or electric
Overall great sound
Cons:
Tim Miklaucic, the co-founder/CEO of Cordoba, has made it his mission to increase the popularity of classical guitars. Thanks to him, you're getting way more bang for your buck than you could in the past. With that said, the Cordoba C7 CD sits somewhere right in the middle between their cheapest options and their highest priced offerings. As far as diminishing returns go on quality, this is the sweet spot before you start paying for decorations instead of an increase in tone.
The body of the C7 CD features the standard, conservative classical guitar shape. Cordoba went ahead with a Canadian cedar top paired with an Indian rosewood back and sides. The neck is a mahogany piece with a rosewood fretboard and nut width of 52mm. Both the nut and saddle are made of bone, which you don't see all too often anymore, so that's a nice touch.
Finally, all Cordoba guitars come with high-quality Savarez strings, which really bring out the color their instruments.
If you are eager to learn more we have a detailed Cordoba C7 CD review.
Specs:
Scale Length: 648mm | 25.5 inches
Color: cedar
Body materials: cedar(top), rosewood (back), rosewood (sides)
Neck type and material: c-shape in mahogany
Fretboard material: Rosewood
Strings: six (nylon)
Pros:
Great attention to smaller details like the quality of the nut, saddle, and bridge
Rosewood back and sides and Solid Canadian cedar top delivers a Mellow Tone
High-end look thanks to the rosewood binding gold tuners
Cons:
Midrange isn't as focused as more demanding players might want
Made-in-China build quality isn't terrible, but could be a little more substantial
If you are looking for a high-quality instrument without compromising on comfort and ease of play the C9 Parlor is your best choice. The C9 Parlor is designed for the most advanced players, however, given its superb quality and all-things-considered affordability, it should not be dismissed by the more intermediate level players looking for a high-end guitar. The C9 Parlor the C9 Parlor has a reduced body size (7/8) and 50mm nut width. It is built with solid Canadian cedar and mahogany back and sides, it delivers a sweet, warm and rich tone.
Interestingly, the Cordoba Luthier series guitars are built with Spanish heel construction. This implies that the neck remains inside the body of the guitar (as opposed to be glued on), with the sides added next, and then the back seals the guitar. This peculiar technique makes the instrument particularly solid and allow for a more superior, richer sound thanks to the resonance of the joined parts (neck and body).
Specs:
Scale Length: 630mm | 24.8 inches
Color: natural
Body materials: Canadian cedar (top), mahogany (back), mahogany (sides)
Neck type and material: traditional style mahogany neck
Fretboard material: rosewood
Strings: six (nylon)
Pros:
Sturdy, durable instruments made with high quality materials
Small parlor size for maximized playability
Cons:
Not affordable for beginners
Most advanced players may be used to full sized models

Models like the Academy Series continued effort to support the development of the entry-level guitar players without sacrificing the quality of sound and comfort. While this jewel is not specifically designed for beginners, it boasts features such as a 12-fret neck and a full-size compact body making the guitar a very sensible choice for less experience players. However, by showcasing a slightly narrower neck than a typical classical, and a radiused fingerboard for a more steel-string feeling, it remains a very top choice for more advanced players.
Additionally, we found the beveled armrest to be one of the most comfortable out there and we positively impressed with the great job done by the onboard electronics to maintain the guitar's natural resonance.
The Academy 12e-N is a very clean looking and simple classic guitar with no frills. Taylor has nailed the tone of the 12e-N the sapele back and sides are the perfect match to the Lutz spruce for a well-rounded, crisp and rich tone.
Specs:
Scale Length: 648mm | 25.5 inches
Color: natural
Body materials: sapele (top), layered sapele (back), sapele (sides)
Neck type and material: sapele wood
Fretboard material: ebony
Strings: six (nylon)
Pros:
Taylor design and build from a top brand
Flawless, crisp electronics
Cons:
Features such as narrow neck may no be welcomed by more "classical" players
Entry level Taylor, more experience players may want to splurge on more advance models
FAQs
Going for a classical as your next or first guitar brings a number of benefits that we'll discuss below. We'll also go into the history of this instrument, the difference between a classical guitar and a steel string acoustic, the genres that prefer and allow this type of acoustic guitar to shine, and more.
By the time we are done here, you should have a good understanding of what a classical guitar can offer and be able to make an informed purchase. There is a chance one of these will fit you much more than a standard acoustic guitar, especially if you stay within the bounds of our recommended classical axes below.
Either way, hang with us as we go into the nature and application of classical guitars in modern music and then jump into the reviews towards the bottom.
What is a Classical Guitar?
The story of the classical guitar starts all the way back when Moors invaded Spain in 711 AD. This African legion of warriors not only conquered the great Visighotic Hispania kingdom, but they also changed the way we understand music up to this day.
One of the biggest misconceptions today is that guitars are a product of Western culture. In fact, it was the Moors who brought over a whole line of instruments, including a crude version of a guitar.
Bowl harps, tanburs, ouds, and lutes all are from or derived from this lineage. It didn't take long before this stringed instrument spread all over Europe, only to become widespread during the Renaissance period.
Moving into Baroque, we see guitar rising up through the ranks of instruments, becoming one of the staples in the music of the period. Interestingly enough, the Baroque guitar is the actual ancestor of what we know as acoustic guitars today.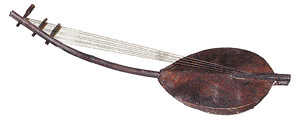 Up next comes the Romantic period where guitars became even more popular, once again changing shape which now looks much closer to what we have today. From that point in time until now, there were smaller evolutionary events in the life of this instrument, leading up to modern classical and steel string guitars.
So what exactly separates a classical from other types of acoustic guitars?
The Difference Between Nylon String Guitars & Steel String Acoustics
To a complete stranger, a classical guitar and a steel string acoustic isn't all that different. Even though their general shape might be pretty similar, the difference is there. It may be subtle visually, but it is very substantial.
The first and most obvious disparity are the strings. Classical guitars use nylon strings while acoustic guitars use steel strings.
Not only is the sound of these two instruments different, but the strings they use completely change their architecture. Classical guitars often feature that well-known hourglass shape while modern steel string acoustics generally have a much wider lower bout. This isn't to say you can't string up an steel string acoustic with nylon strings; many players do and even mix the two.
Another important difference is the neck. With classical guitars, you are getting a wider neck than what you will see on steel string acoustic guitars. Playing a wide neck is a whole different ball game and can completely throw off even the more experienced guitar player.
Classical guitars are meant to be played using your fingers for the most part. No matter if you are a fan of Flamenco style or pure classical music, rarely will you ever use a pick on this instrument. It's all about fingerpicking here. But that's not a hard rule either. I strum my classical all of the time with soft picks.
Finally, we reach the tone itself. Steel-string acoustic guitars have a sharp, oftentimes bright tone. This is a byproduct of steel strings and their core material. They pack a whole lot of volume and are often very defined. That is not really the case with classical guitars.
Classical guitars are not as loud, and the tone is a whole lot warmer, accentuating the low-end and middle frequencies. The depth and range you get are just impressive, even compared to the warmest steel string model out there.
With a classical guitar, you don't need any other instrument, it can drive an entire piece on its own. For example, check out Andy McKee playing his song Drifting:
People say the downside of classical guitars is that they are very genre-oriented at the moment, but I challenge you to see any regular listener can even notice the difference in sound if it's taken out of folk, classical, flamenco, or country. Andy McKee proves that the instrument is as versatile as the player.
Benefits Of Choosing the Best Classical Guitar
Many new guitar players are often wondering what are the benefits of getting a classical guitar. After all, this instrument isn't really all that popular in modern pop music, and in most cases they aren't acoustic-electric so you can't even plug it into an amplifier (but you can mike it). All of that is true, but there are still very good reasons to take the classical route.
One of the suggestions a lot of experienced guitar players like to give is to start with an acoustic guitar. The reason for this is that acoustic guitars are completely unforgiving to mistakes and errors in technique.
There won't be distortion or amplification to mask off a false note or one that you missed. It all shows on an acoustic guitar and learning correctly the first time is a lot better than trying to unlearn bad habits later.
Many beginners find playing acoustic guitar pretty frustrating because of this strictness. Now, put in a classical guitar instead of an acoustic. Things get very interesting, very quickly.
The first main benefit of choosing a classical guitar is the fact that your fingers will have to work much harder and stretch much farther in order to play chords and similar shapes.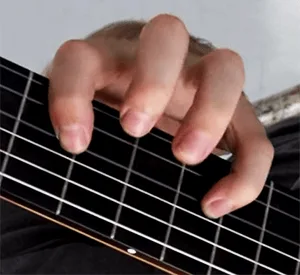 It might be difficult, but learning how to play on a classical guitar will set you up for success later down the road. Your fingers will be much more flexible, reaching further notes on a standard modern guitar neck. On top of that, classical guitar is the best tool to develop your finger playing technique.
Next big advantage of classical guitars is their warm, mellow tone. The type of tonal profile a classical guitar offers is something you just won't find elsewhere. They say that everything has its time and a place and that is true, but the smooth sound of a classical axe is something almost everyone enjoys.
Lastly, we need to talk about comfort. Whether you are comfortable or not when playing any guitar will determine how well you perform. Simple as that. Electric guitars don't really have this problem seeing how slim they are, but with acoustic guitars comfort is often an issue.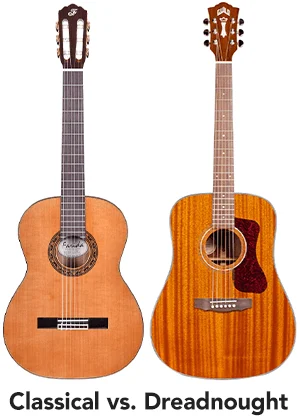 What a classical offers in this regard is a thin waist and slightly smaller lower bout. If you have never played an acoustic guitar, the width of the waist of a guitar is largely going to determine how comfortable it is.
The most popular steel string acoustic guitar shape, the Dreadnought, is notorious for this. If you are a person of smaller stature, or just someone who finds it difficult to play standard acoustic guitars, a classical one might be the solution.
Things To Consider When Your Classical Guitar Arrives
Alright, so you have found a classical guitar which you really like, filled out the order info, and it is on its way to your house. Once it gets to your doorstep, there are several things you should do right away. First of all, inspect the instrument. Classical guitars are not made of titanium and, while rare, shipping can damage the instrument.
Check for any type of damage to the finish, body, neck, and headstock of the guitar. If you are satisfied with the condition of the guitar, give it a strum. What you are looking for is fret buzz. This is the sound that is created when the strings are hitting the frets on a portion of the fretboard which you aren't playing.
By the way, if the guitar is out of tune, that is completely normal. Tune the guitar up and give it one more try. What entry level to medium range classical guitars risk showing is an intonation problem. Some brands pay attention to this like the ones we recommend below… others not so much.
Checking the intonation is a fairly simple process which you can perform in a few minutes. All you will need is a dependable guitar tuner. The process of checking the intonation goes like this:
Tune a string to its matching open note and confirm it using the tuner. Now, play the harmonic at the 12th fret, and if it doesn't show the exact same tone, you have intonation problems.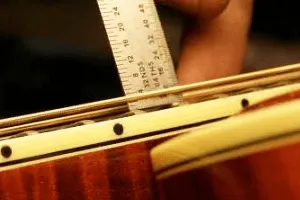 Let a professional check your intonation and string action and give you a general setup.
The best way to fix this is to take the guitar down to a shop and have a professional guitar technician or luthier take care of it for you. Sure, it is an extra cost but this is something that you should do even if the guitar sounds good right out of the box.
Many guitar players fail to realize just how much a proper setup job can increase the performance of their instrument. Usually we're talking about $30 to $60 and a couple days for a professional setup. You'll eventually learn to do this yourself as the years progress.
Guitar Player magazine explains the 12 steps to a guitar setup:
Truss Rod Adjustment
Bridge Height Adjustment
Nut Height Check
Electronics Check & Cleaning
Fret Cleaning & Polish
Fretboard Oiling
String Change
Tuning Machine Hardware Check & Tune Up
Structural Check-Up
Pickup Height Adjustment
Intonation Set-Up
Body Clean & Polish
Another good reason to do a proper setup in your local guitar store are the strings. Most entry level and mid range classical guitars come with bottom-tier quality strings. That's because the expectation is that you'll break them fairly quickly as you get used to tuning and picking.
On a classical guitar, strings matter a lot. Since a technician is already working on your guitar, it might be a good idea to pick up a quality set of strings and let them install and tune them for you.
On a similar note, one thing you should get used to is changing the strings. Classical guitars, in general, require a more frequent change of strings. This is due to the fact that nylon strings lose their properties much faster than steel strings.
In the end, it all comes down to how adamant you are about keeping your instrument in a top shape. It's not that big of a deal for practice but you should change strings before every performance in front of an audience.
Once you have done all of that, it is time to find a proper case for your new guitar. Going with a hard case is always the right choice. Gig bags work fine, but they don't really offer protection to your instrument except from dust. When you are dealing with classical guitars which are super light and hard to balance, you will want all the protection you can get.